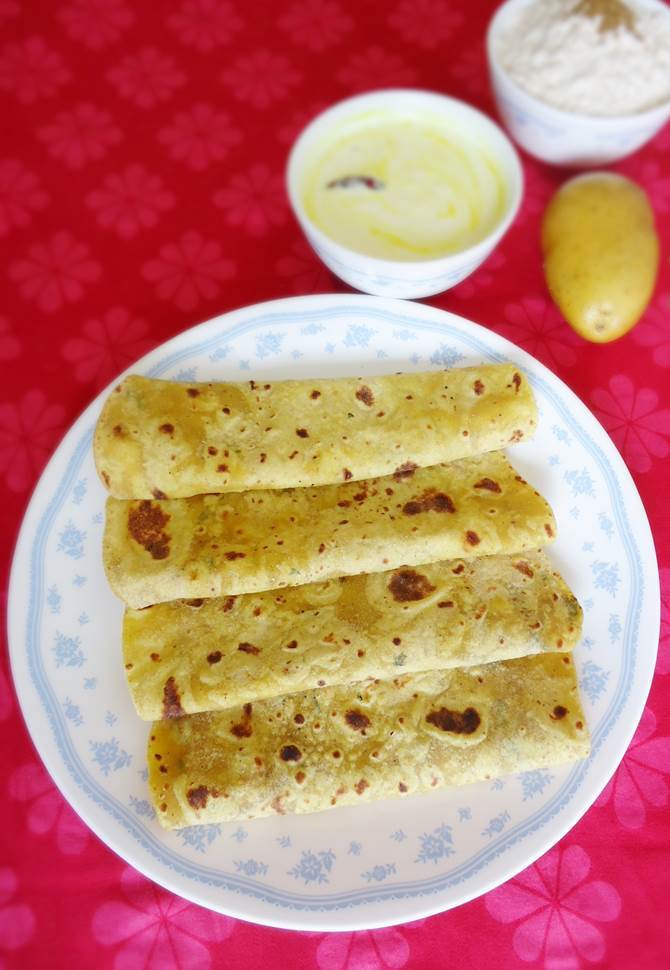 aloo methi paratha – easy kids lunch box idea
 
Kneading flour to a soft pilable dough with just enough water is crucial, to get softer rotis, paratha or chapathis. But many of us find difficulty kneading the dough. For such folks, making these aloo parathas are easier than making the regular roti or chapathi, since the dough does not require a long knead when compared to roti dough.
 
The dough becomes pilable and soft very easily due to the boiled potato in it. It makes a healthy Lunch for kids and easy for moms to prepare. This does not need much time, as the dough needs no resting.
 
It can be served with a vegetable salad, raita, plain yogurt or chutney as well.
 
find more healthy and quick paratha recipes,
methi paratha
paneer paratha
egg paratha
cabbage paratha
 
step by step photos on aloo methi paratha below
1. wash thoroughly methi leaves. Drain water well, finely chop them. Add all the ingredients and make a dough with an addition of water as needed.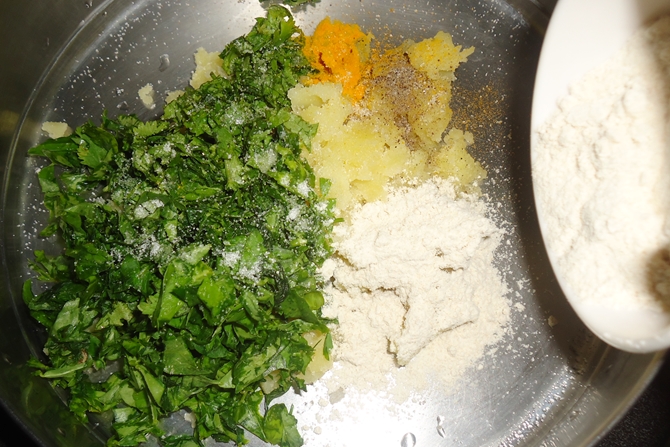 2. Add oil and make a pliable dough. Set aside for 5 to 10 minutes.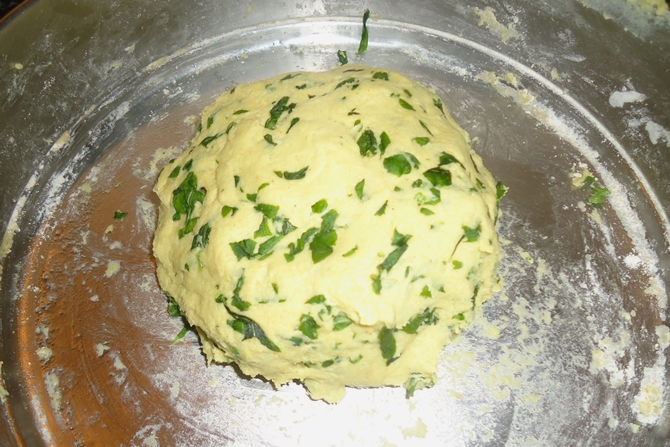 3. Make 4 equal sized balls of dough. Flour the rolling area and roll them one after the other to paratha. Do not make thin as they tend to tear off.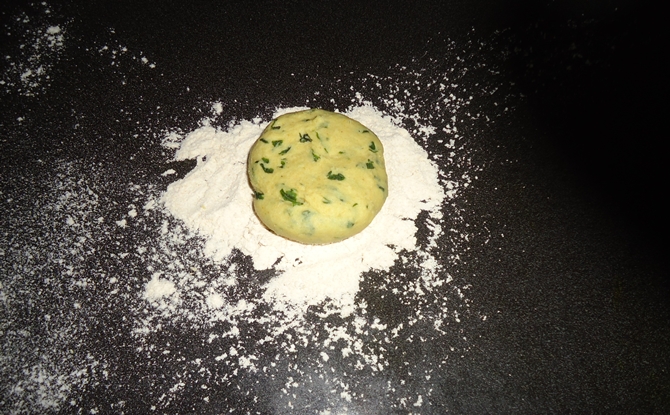 4. Heat a tawa and place a paratha on the hot tawa.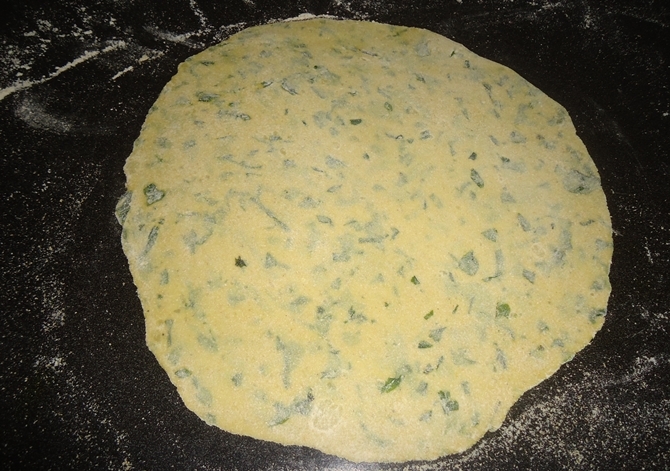 5. When you see the paratha bubbling up, add oil or ghee and flip it to the otherside. Toast till you see brown spots, meaning it is cooked. Clean up the tawa before toasting the next one. Stack them one over the other to keep them soft.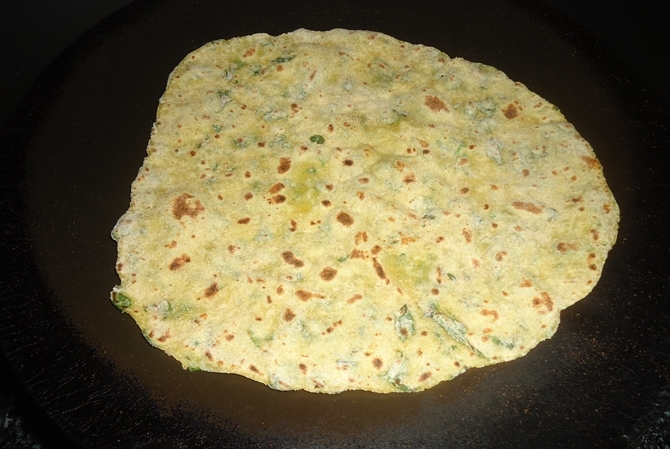 find complete recipe of aloo methi paratha below
aloo methi paratha, how to make aloo methi paratha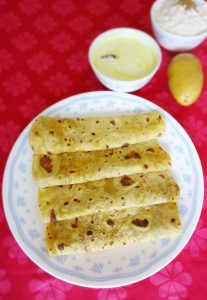 Ingredients (240 ml cup used)
¾ cup of whole wheat flour / Atta
1 large potato (boiled and mashed)
Fistful of finely chopped Fenugreek leaves / methi
1 tbsp. chopped coriander leaves
¼ tsp ajwain or Green chili paste
Pinch of turmeric
1 tbsp. oil
Salt to taste
How to make the recipe
Mix all the ingredients except oil thoroughly, if needed add water little by little and knead it. Add oil and knead again till the dough becomes pliable. I make the dough sticky and soft, this is a way to keep the paratha soft.
Soak and set aside for 5 to 10 mins. Make balls of a large lemon size.
Flour the rolling area and roll with a rolling pin to a thick layer. Do not make them very thin, they tend to become hard.
Heat a tawa till smoky hot, transfer the aloo methi paratha to the tawa and adjust the flame to medium high.
When the paratha starts to bubble, press gently the paratha randomly with a kitchen tissue or wooden spoon to help in puffing. Add a tsp of oil around the paratha.
Flip the parata to the other side and repeat the process till it is fully done.
Stack aloo methi paratha(one on top of the other) and wrap in a kitchen tissue or in a cloth to keep them soft. This way aloo methi paratha remains soft for many hours.