chicken keema recipe – sharing an easy keema recipe with step by step photos.
minced meat known as keema or qeema is used to make various dishes like curry, paratha, samosa, cutlets or keema balls. Iam sharing an easy recipe which can be used to make chicken keema or lamb keema or even egg keema. It turns out soft, tasty and pairs well with plain rice or roti/ chapathi.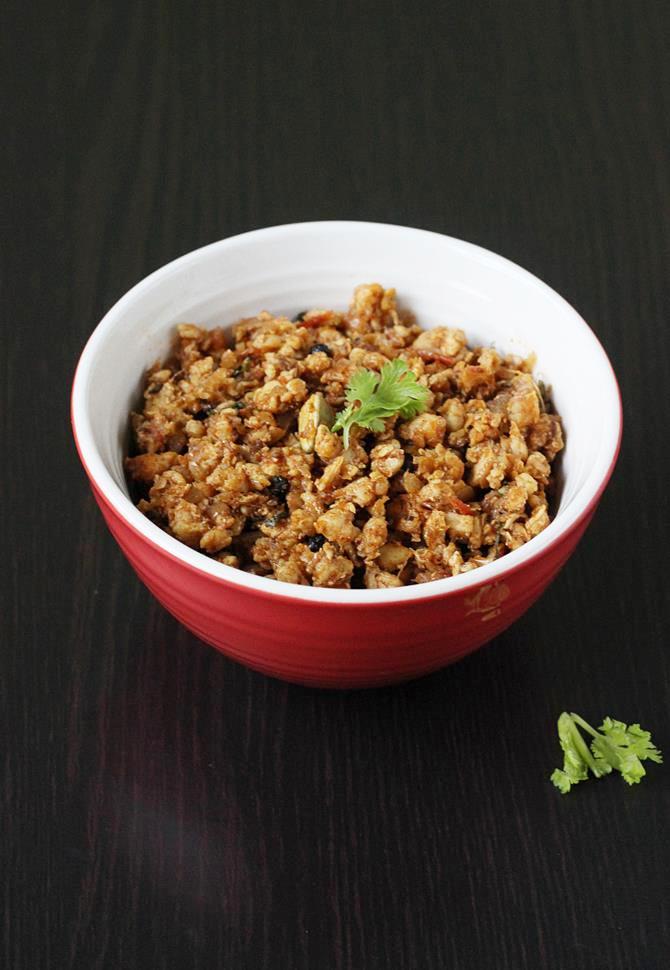 I have used homemade chicken mince hence looks grainy, if using ready minced meat or machine minced meat the texture looks less grainy and uniform. If using uniformly minced qeema then, this curry can also be used for making keema samosa or keema sandwich.
 
The masala i use for a keema recipe is different from the one used in other non-veg recipes. A more flavorful but not very hot masala is used to make keema. However any ready made meat masala powder too works well.
 
This keema recipe can also be used to make a gravy or curry, instructions included in the recipe below. We prefer the soft dry curry and is one of the kids favorites.
 
step by step photos on chicken keema recipe below
1. Heat oil in a pan, fry dry spices till they sizzle.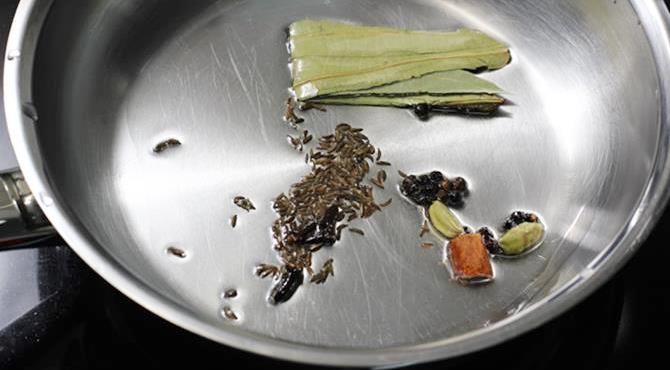 2. Add onions, green chilies and fry until golden.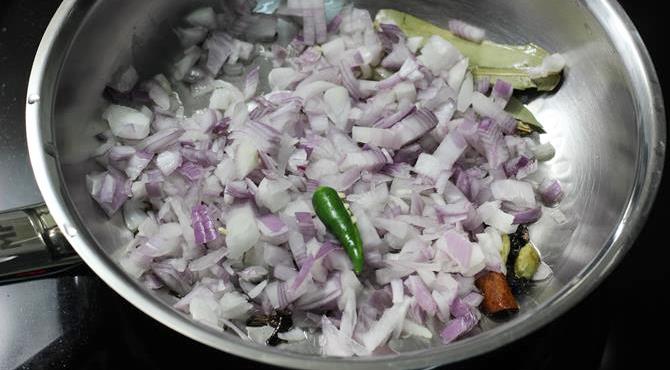 3. Add ginger garlic paste and fry until the raw smell disappears.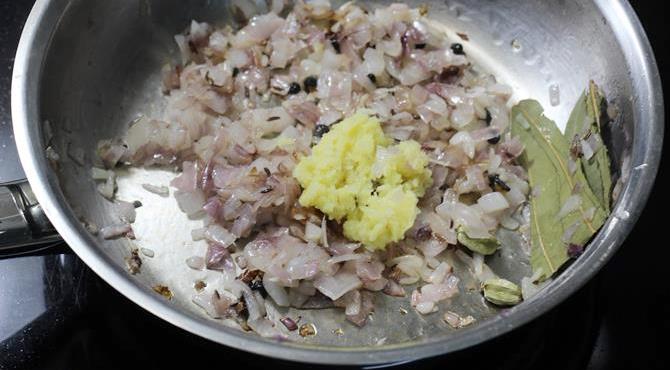 4. Add tomatoes or tomato puree and fry until the tomatoes turn soft.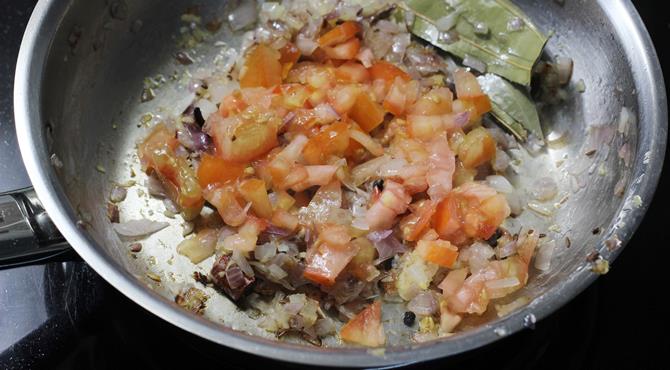 5. Add garam masala, red chilli powder and mint or curry leaves.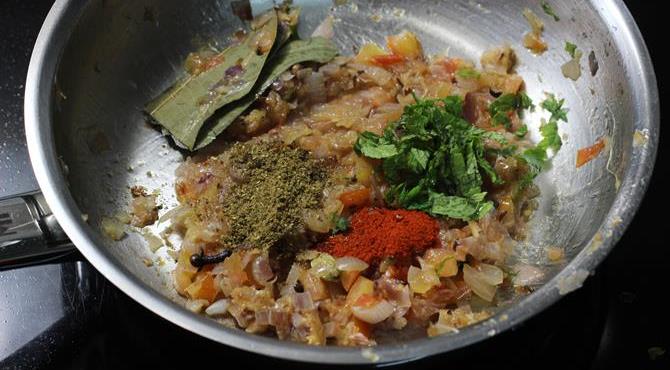 6. Fry until the raw smell goes off from tomatoes.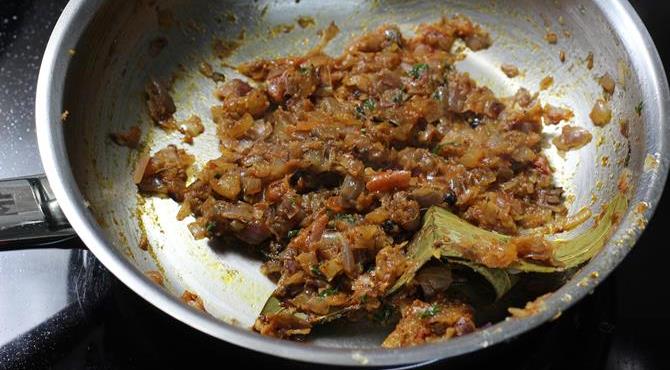 7. Set aside the onion tomato mixture to a plate. Add bay leaf back to the pan and then keema, sprinkle salt and turmeric. Most times tomatoes turn the meat tough or hard, hence i prefer to set aside.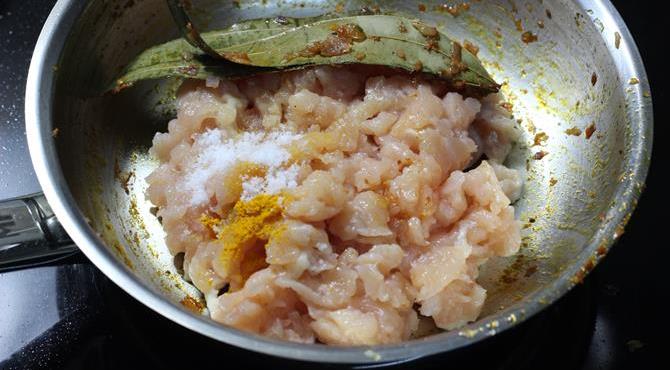 8. On a low flame, cover and cook till it is completely cooked and is soft. If needed sprinkle some water.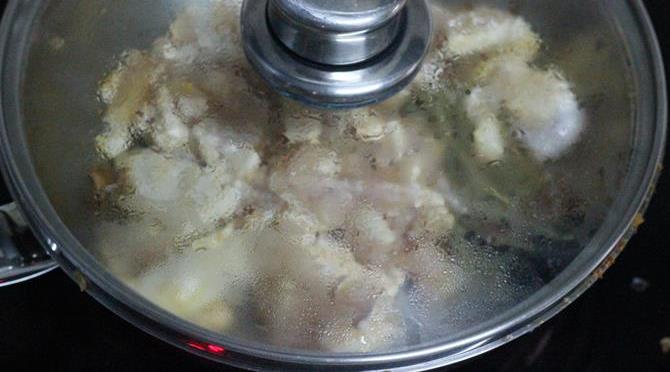 9. Add the onion tomato mixture back to the pan. Stir well. on a low flame, cover and cook again till every thing blends well.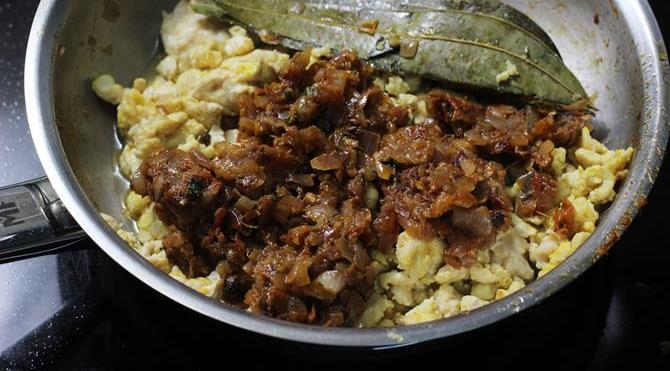 10. Add chopped coriander leaves. Off the stove. To make a gravy version of this, add 1/3 cup coconut milk or blend 12 cashews to smooth milk and pour it. Cook till the curry thickens. If you prefer to use cream check the recipe below on how to use.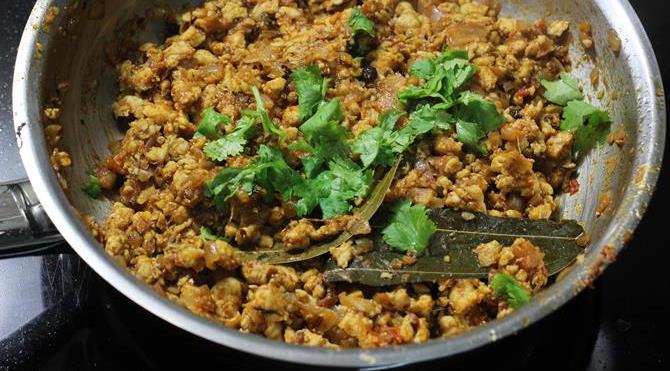 Garnish and serve it with rice or roti.
 
onion raita, mint raita, cucumber raita also go well.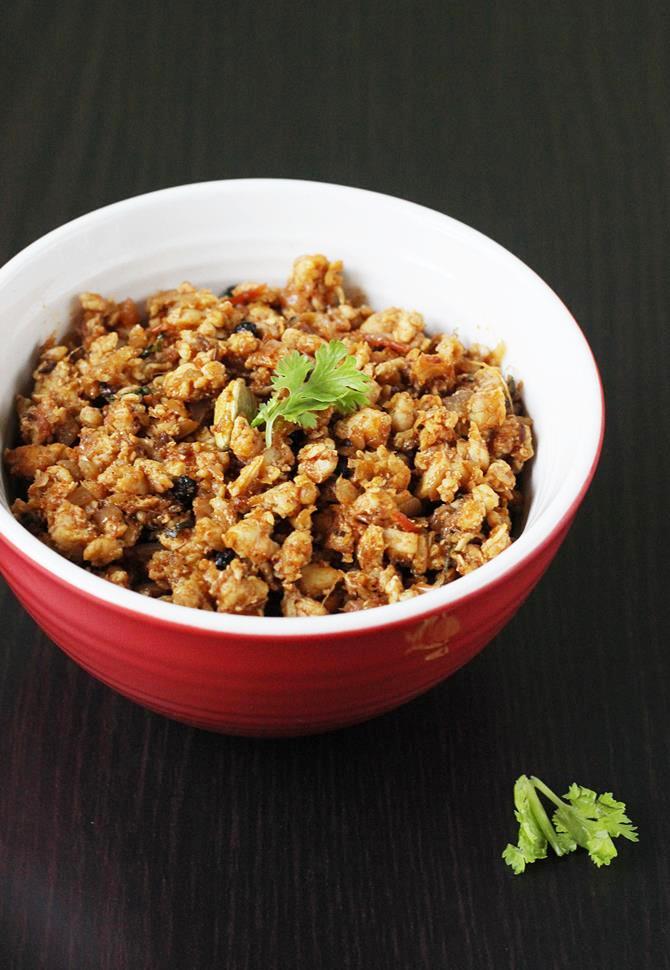 find complete chicken keema recipe below
chicken keema recipe | keema recipe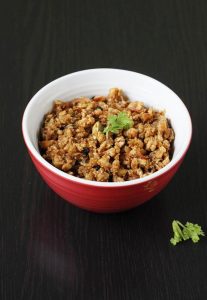 Ingredients (240 ml cup used)
Dry spices
1½ tbsp. oil
few pepper corn(optional)
one small bay leaf
½ tsp cumin or shahi jeera
small cinammon stick
2 green cardamoms
3 to 4 cloves
other ingredients
¾ cup chopped onions
1 green slit
1½ tsp. ginger garlic paste
one small ripe tomato
¾ tsp meat masala or masala powder (adjust to suit your taste)
½ tsp. red chili powder
8 mint/pudina leaves chopped or 1 sprig curry leaves
250 grams chicken or lamb keema / minced meat
salt as needed
generous pinch of turmeric
few coriander leaves for garnish
optional ingredients for chicken keema recipe
¼ cup Green peas or cashews
⅓ cup cream or coconut milk or 12 cashews nuts (to make gravy)
How to make the recipe
Pour oil to a pan and heat it. Add the dry spices and saute till they begin to sizzle.
Add onions and green chilli. Fry until the onions turn golden.
Add ginger garlic paste and fry until the raw smell goes off.
Add chopped tomatoes, fry until softened. If tomatoes are dry, sprinkle very little water.
Add chili powder and masala powder, mint leaves and fry until the raw smell of tomatoes go off.
Set the onion tomato mixture to a plate.
Add back the bay leaf and minced meat, turmeric and salt.
Cover and cook on a low heat till the qeema is soft cooked in its own moisture. If needed sprinkle little water.
Add back the onion tomato mixture. Mix everything well.
Cook covered on a low flame till minced meat and onion tomato mixture blends well. This depends on the quantity of moisture left in the pan. To make dry keema curry, cook tiil all the moisture evaporates.
To make a gravy version of the chicken keema recipe, pour coconut milk or cashew milk and cook till the curry thickens. To make smooth cashew milk, blend cashew nuts with little water.If using cream, pour the cream in a bowl, add little keema to the cream first. stir it and then add it to the pan. This way it doesn't curdle. Add chopped coriander leaves.Serve with rice or roti, naan
related quick chicken recipes,
pepper chicken
kadai chicken
garlic chicken
chicken majestic
gongura chicken fry