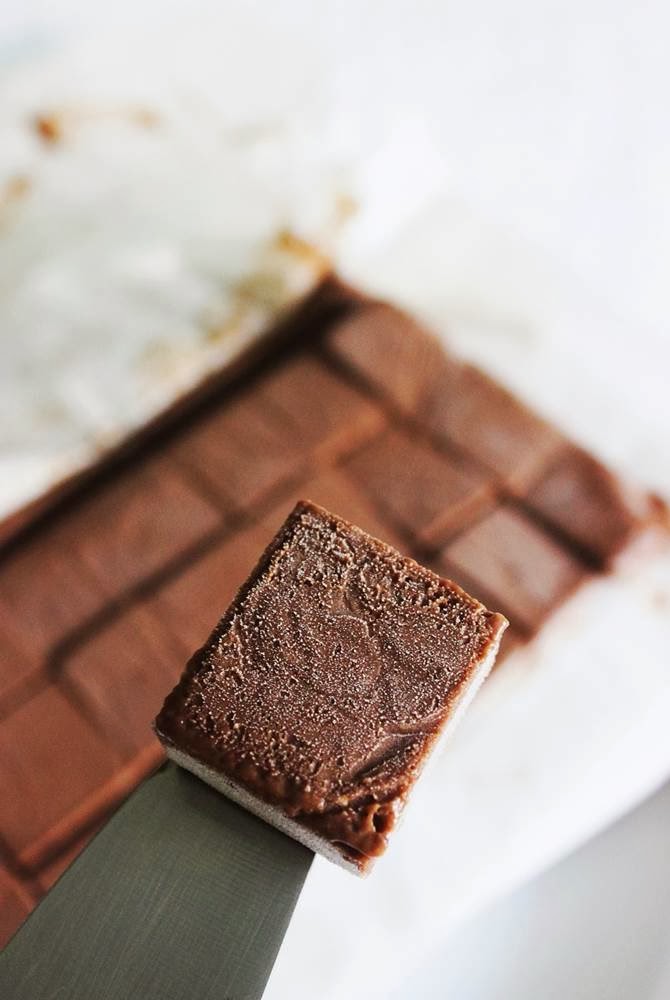 You could fall in love with this freezer fudge as we did. I made these thrice with variations and  these are one of the best choco treats that I love to share with family and friends. These are creamy, chocolaty and mouth melting. you could treat yourself by popping one in your mouth whenever you yearn for an ice cream or a choco treat.
I have used almonds, cocoa, coconut oil and coconut palm sugar to make these delights. You can replace almonds with any nuts you like or can instead use nut butter too.  I preferred to use the nuts instead of the butter since I don't stock up the nut butter. You can use your favorite sweetener like honey, molasses, coconut sugar or just white sugar.
You can alter the ingredients to your taste and convenience. Most freezer fudge recipes call for virgin coconut oil, but even refined coconut oil works fine.
Ingredients I used
1 cup mashed ripe banana
1 cup almonds (you can use blanched, silvered or toasted nuts, I went ahead using the nuts as it is)
2 to 3 tbsps. Cocoa powder (you could use chocolate too)
4 tbsps. Coconut oil (I have used refined coconut oil)
¼ cup of coconut palm sugar (you can use refined sugar, dark raw sugar or honey)
Some chopped nuts if you desire (I did not use)
Method
1. Add the ingredients to a blender and blend till smooth,.
2. Scrape off the sides and blend well till smooth, very smooth
3. Transfer to a square pan lined with parchment paper
4. Freeze for at least 2 to 3 hours. I freeze my knife as well to get proper cuts
5. Cut them to squares
Stays good for more than 2 weeks in the freezer, but iam sure none will be left once you begin to eat
Since it begins to melt up in one to 2 minutes. it must be consumed right away from the freezer.
I did not line the parchment paper properly, so when i inverted it, got zig zag lines on the fudge.