Garlic cheese toast recipe – A quick cheese garlic bread toast under 20 mins. You can make this with any kind of bread you have, i went ahead using a whole meal loaf. This is a very basic bread recipe and you can spice it up with own ideas like using chili flakes, crushed pepper or even with fresh herbs or dried herbs. One may find this recipe everywhere in magazines, cookbooks, tv shows and online. Though of sharing it here since my kids love this and some of you may want to try it for your kids as well.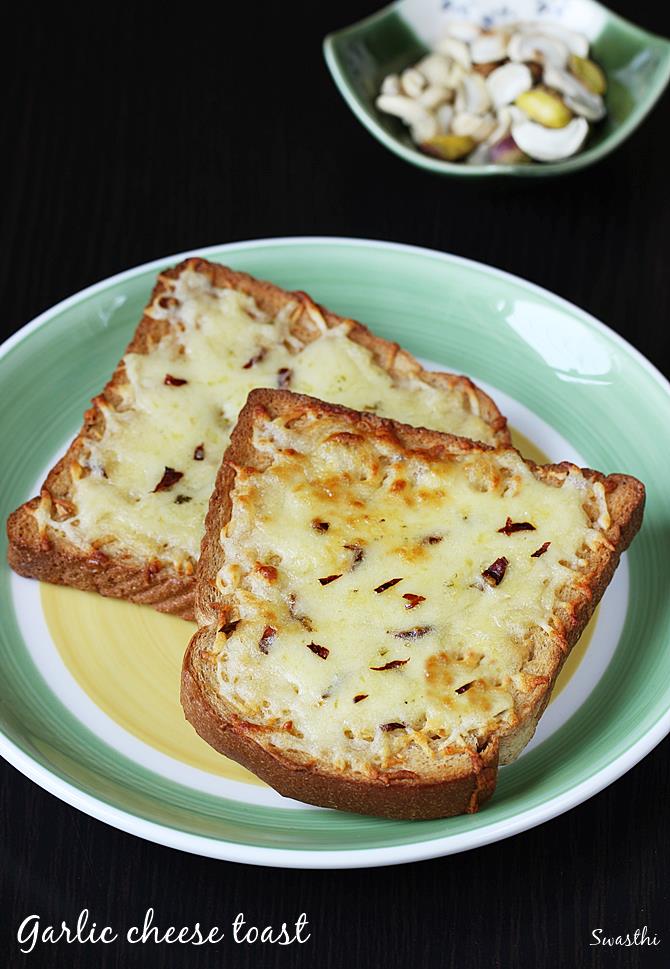 This can be made in oven and even on stove top. Sharing both of them here in the same post. You may like to check these quick toasts.
Capsicum cheese toast
Egg bread toast
French toast
Baked egg toast
 
Step by step photos on how to make garlic cheese toast
1. Add soft butter and chopped garlic to a bowl. If using unsalted butter, you may add a bit, not too much since there is salt in cheese too. Preheat the oven to 190 C. If making on stove top, heat up the pan / tawa on a medium heat.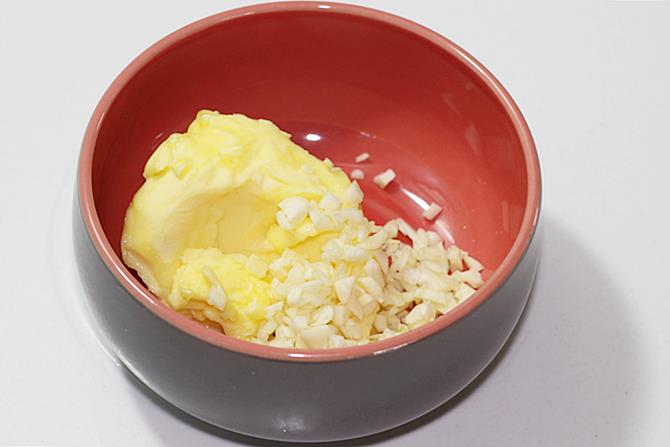 2. Whisk it up well to make a smooth garlic butter.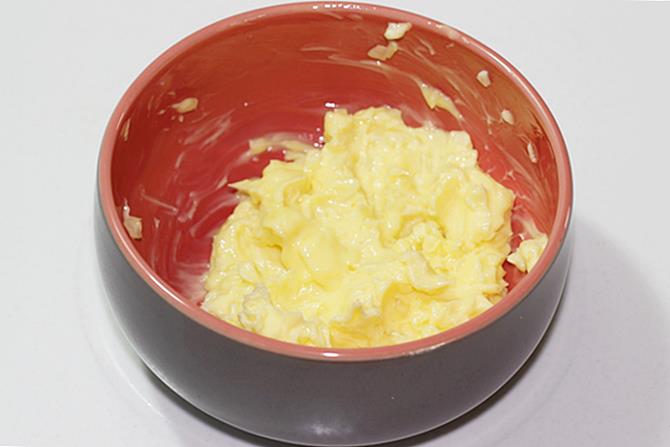 3. Smear the butter generously. Press the garlic chunks a bit into the bread to prevent them from falling off. If making on stove top, i suggest buttering both the sides. Put this in the oven and bake for 12 mins. If making on tawa, toast it on both the sides on a medium high heat.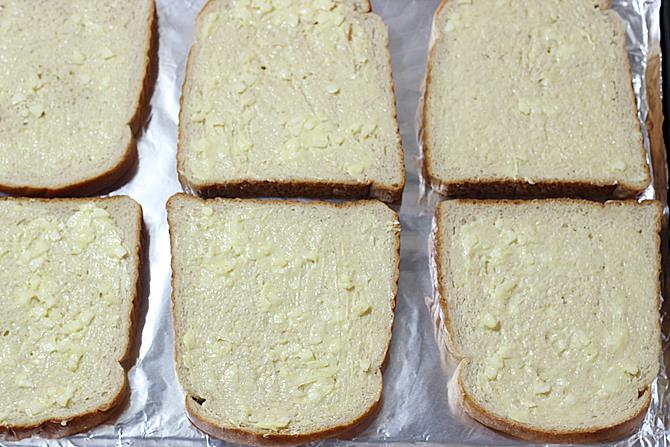 4. While the bread toasts, grate your cheese. I avoid buying ready grated cheese since most of these have preservatives in E series added to it.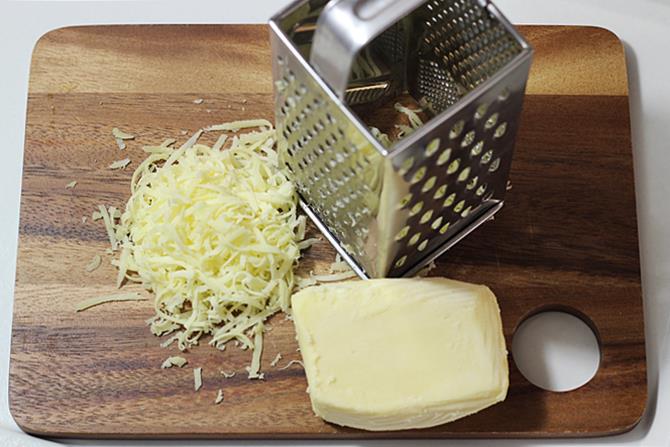 5. The garlic bread is done to golden. Bring the tray out of the oven.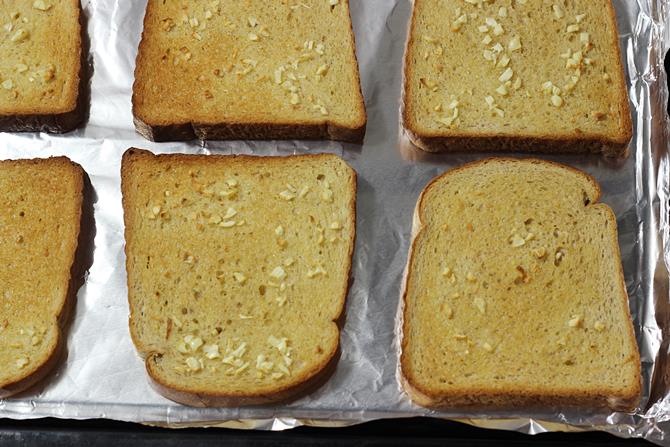 6. Sprinkle cheese generously on the hot bread along with your favorite seasoning like chili flakes, herbs etc. Put back in the oven for 2 to 3 mins or until the cheese melts and begins to turn golden. If making on the tawa, lower the flame completely and keep the pan covered for a while or until the cheese begins to melt. To melt the cheese better you can also microwave for 6o to 90 seconds.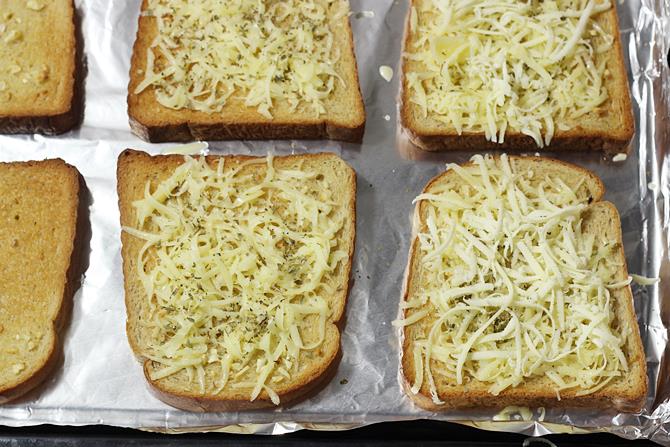 Serve hot.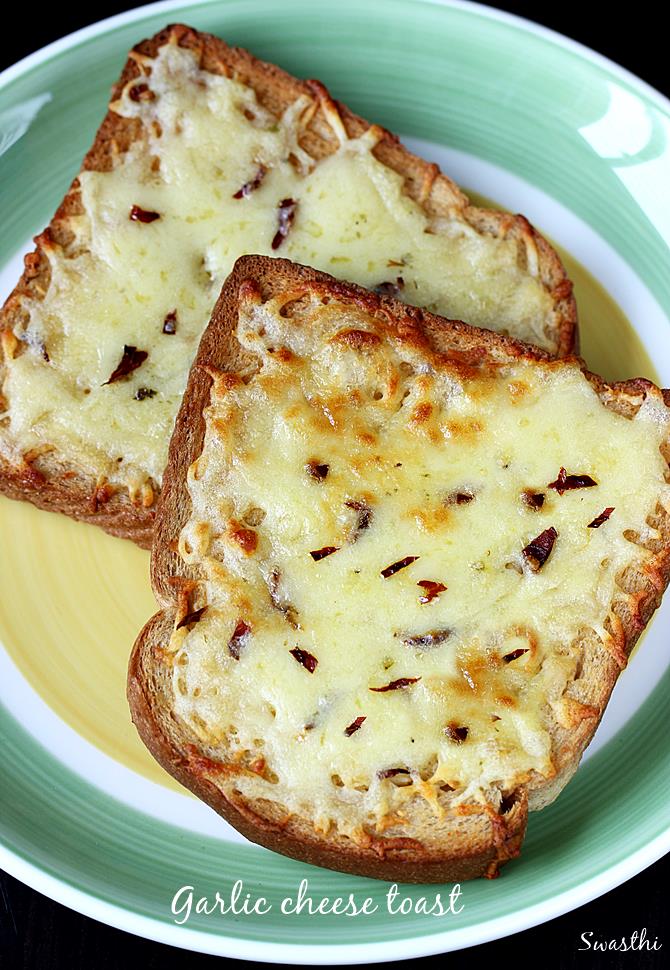 Garlic cheese toast recipe | How to make cheese garlic bread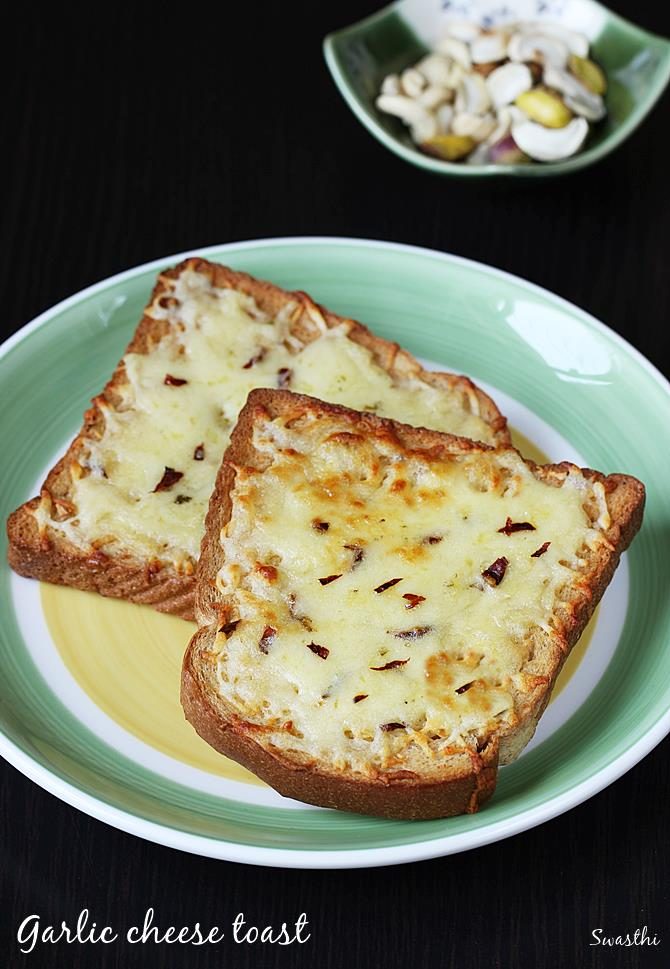 Ingredients (240 ml cup used)
6 slices of bread (any bread)
2 to 3 tbsps soft butter
1.5 to 2 tbsp garlic minced or finely chopped
¾ to 1 cup grated cheese (i used mozzarella)
Salt (optional)
optional
1 tbsp parsley/ cilantro
oregano as needed
red chili flakes or coarse crushed pepper as needed
How to make the recipe
Make garlic butter by whisking together with a fork - butter and minced garlic. Preheat the oven to 190 c or heat a pan on stove top.
Butter the bread (both sides for pan toasted). Toast in the oven for 12 mins or until golden. Or toast it on both the sides on a pan.
Sprinkle the cheese and then herbs or chill flakes. Bake it again for 3 mins or until golden. For pan toasting, Cover with a lid and toast until the cheese begins to melt off.
Serve garlic cheese toast hot