garlic paneer recipe – delicious garlic flavored quick paneer starter that can be made under 15 minutes. This can be served in so many wonderful ways – as a starter for parties, as a evening snack or can be used as a filling for kathi rolls. Since it is mildly spicy and hot, it is best to enjoy during the chilly winters. The spice levels can be adjusted to suit kids' taste buds. This recipe is adapted from our family favourite garlic chicken recipe.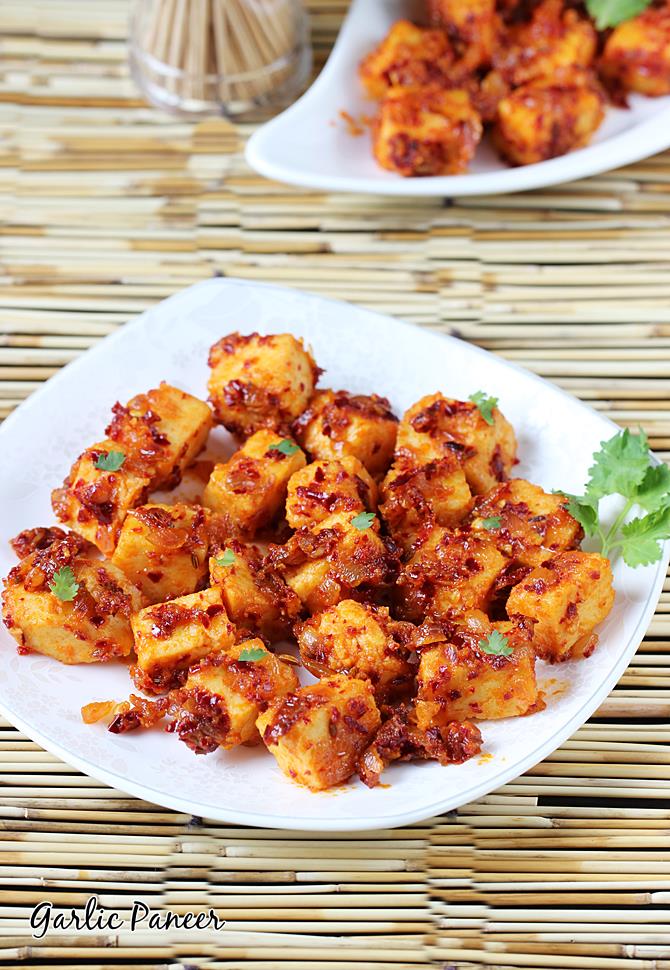 There is no deep frying involved to make this garlic paneer recipe. The sauce used is homemade with just minimum ingredients.
 
garlic paneer recipe with step by step photos
1. Add garlic, red chilies, sugar, salt and vinegar to a blender jar.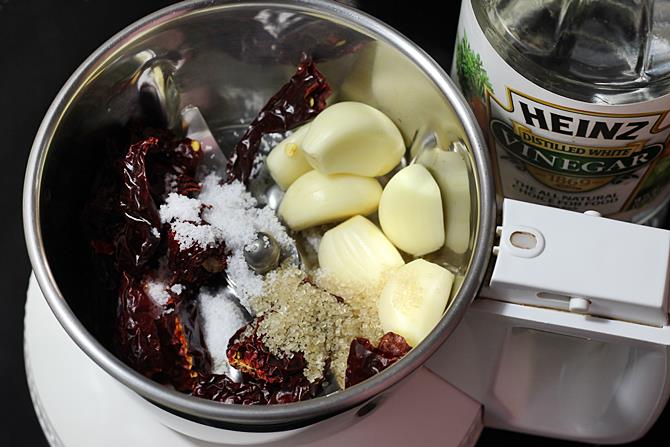 2. Add 2 tbsp. water and blend to a smooth or coarse paste.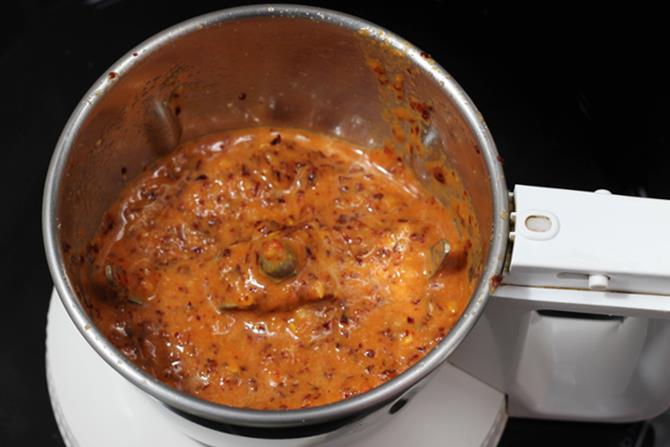 3. Add cumin to hot oil and saute for a while. You can skip cumin and add a single small strand of mace as well. Add finely chopped onions. You can skip onions and use spring onions.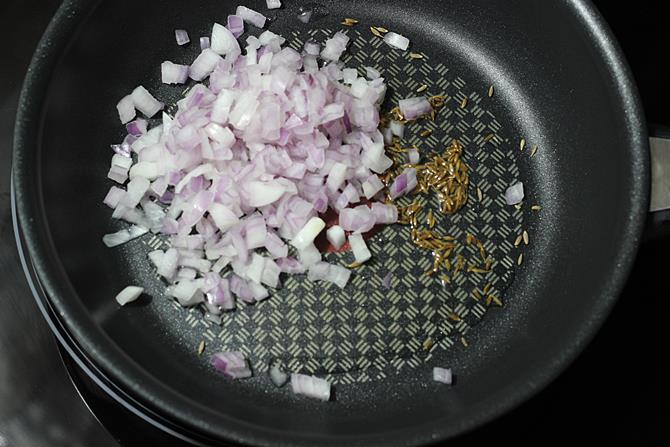 4. Saute until lightly golden. You can also add capsicum and saute for a while.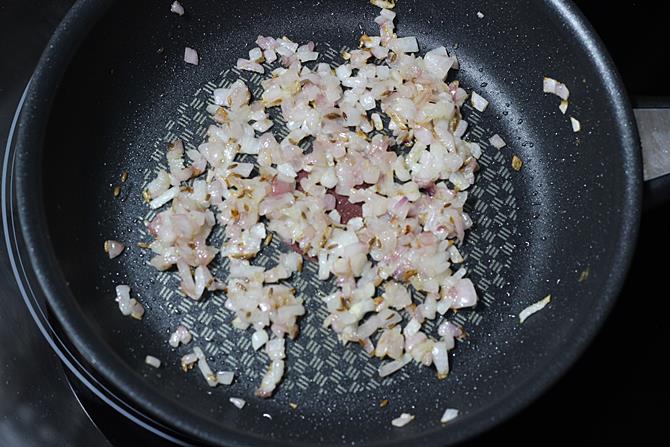 5. Add the ground paste.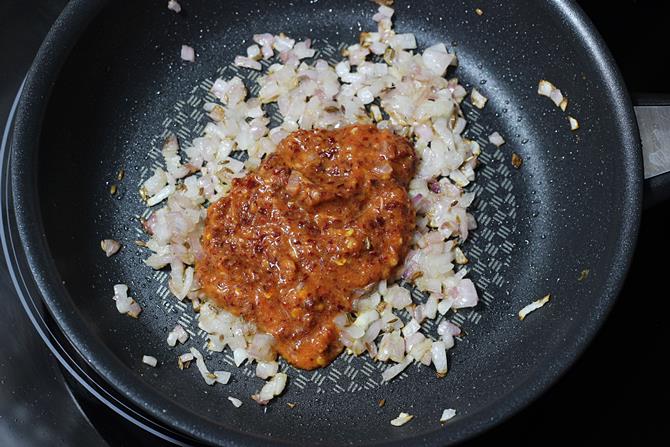 6. Saute on a medium flame until the mixture begins to leave the sides of the pan or oil begins to separate. There is not much oil used but still one can make out when the sauce is ready. It turns fragrant. But do not overcook, garlic may turn bitter.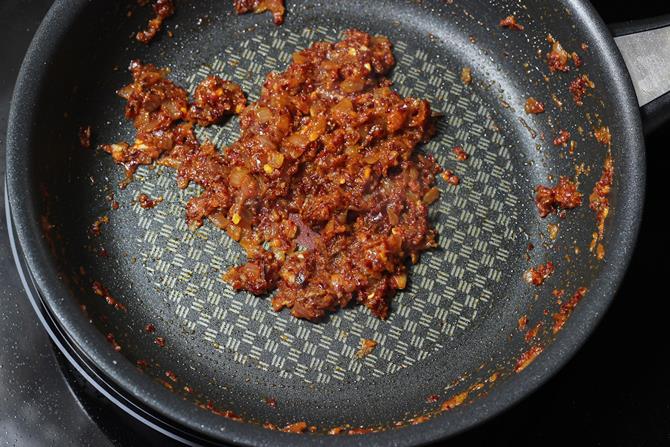 7. Add paneer and toss gently to coat the mixture.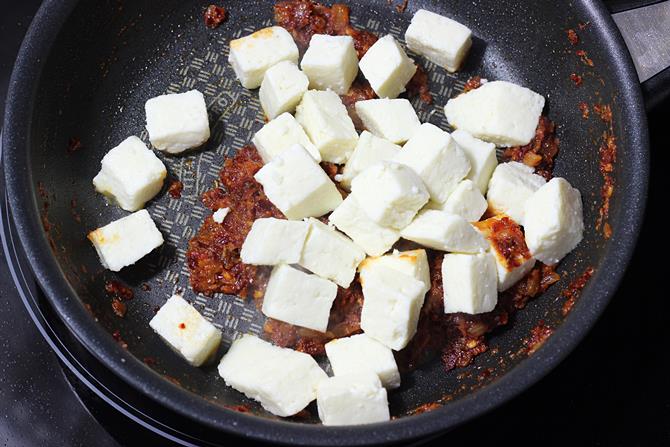 8. Saute for just 2 to 3 minutes. Do not overcook. To make a gravy version of this, add 1 tsp corn flour to ¼ cup water and stir. Pour that to the pan and cook until thickens. It just takes one to 2 minutes to thicken.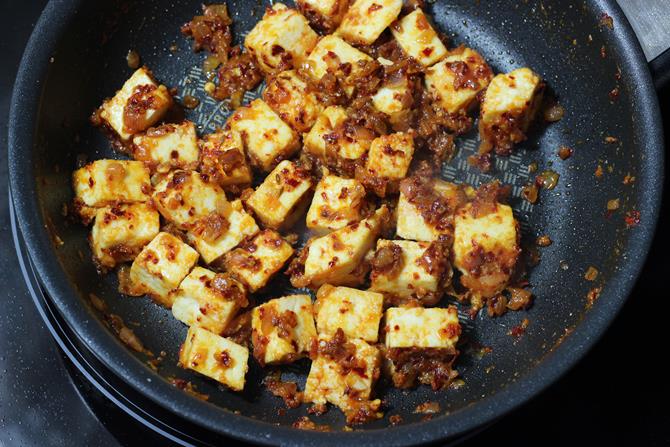 Garnish with coriander leaves or celery.
 
garlic paneer recipe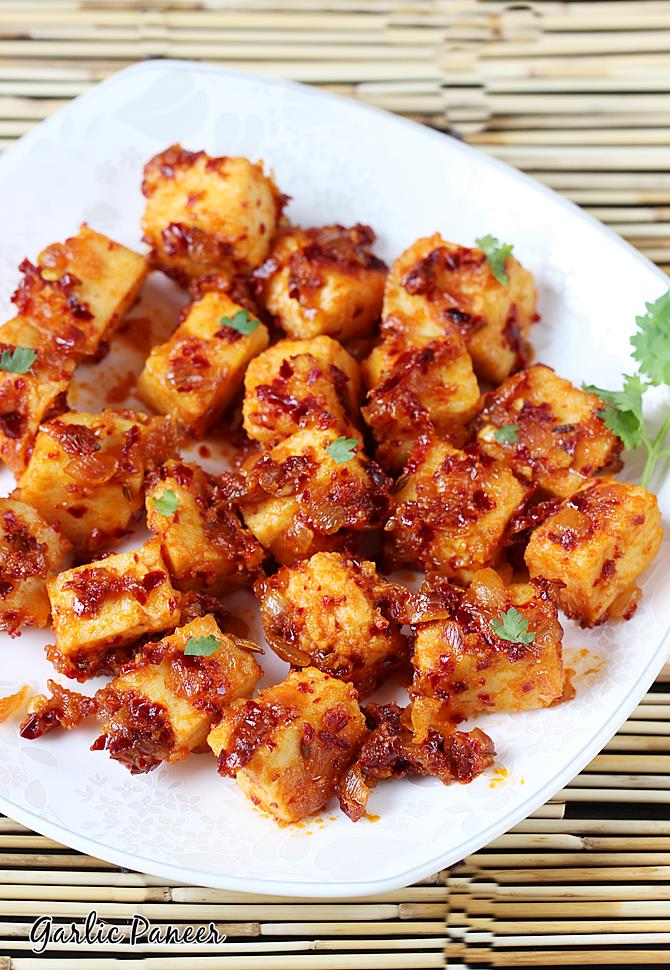 garlic paneer recipe | easy paneer recipes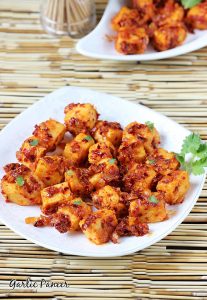 Ingredients (240 ml cup used)
1 ¼ cup paneer
6 large garlic cloves
1 tsp vinegar
5 to 6 kashmiri red chilies (seeds removed)
1 tsp sugar
salt as needed
1 tbsp oil
½ tsp cumin or 1 small strand of mace
½ cup chopped onions
coriander leaves or celery as needed for garnish
How to make the recipe
Blend together garlic, chilies, sugar, salt and vinegar with 2 to 3 tbsp water.
Heat a pan with oil and allow cumin to sizzle.
Fry onions until golden. Add the sauce and cook until it thickens and the oil separates.
Add paneer and saute for 2 to 3 minutes. Garnish with coriander or celery.
Serve hot.
Notes
Variations
Paneer can be coated with corn flour batter and shallow fried or deep fried first then added to the garlic sauce.