Top 10 pasta recipes that are easy, simple and kids' friendly too. Pasta is one of the most basic foods from Italian cuisine and is a staple usually served for lunch or dinner. Pasta is mostly made from Durum wheat (hard wheat) either using the grain, semolina or the flour. However one can find them made using quinoa, brown rice and even mutigrain. Pasta comes in many shapes and sizes. Some of the most commonly used shapes are macaroni, spaghetti, fusilli, bow etc.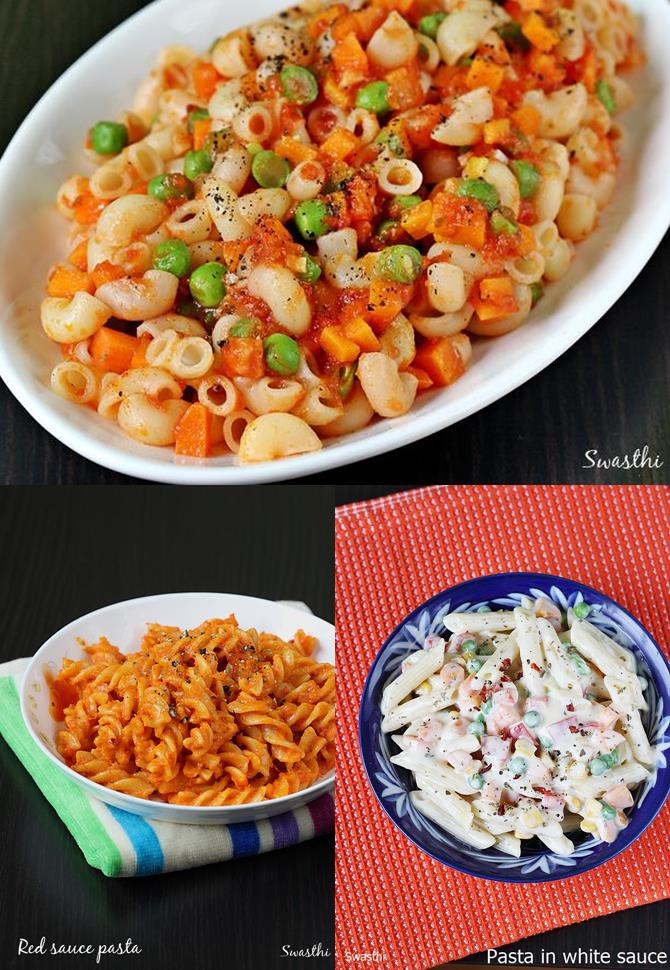 Traditionally a larger population would make their own fresh pasta that was handmade. Due to convenience, dried pasta became widely used for several decades.
Pasta, sandwiches, delicious Ice creams and cheesy pizza are loved by most kids. I try many recipes for my kids some of the best recipes make way to the blog.
I have shared several pasta recipes on the blog, compiling top 10 pasta recipes here for quick access. You can make these for quick dinner, lunch or after school. These can be accompanied with toasted bread or soups.
So far all the pasta recipes I have shared on the blog are made using organic durum wheat pasta, I will be sharing more recipes using other varieties too.
Top 10 pasta recipes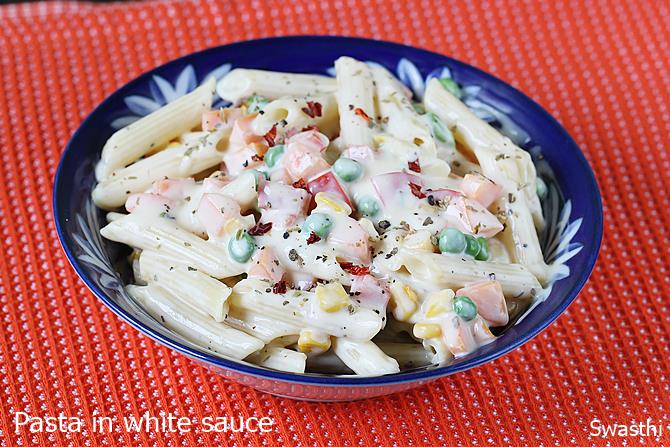 Pasta in white sauce is one of the most loved creamy delicious pasta dishes that is made with butter, flour and milk. To perk up the nutrition I have added mixed veggies which can also be skipped.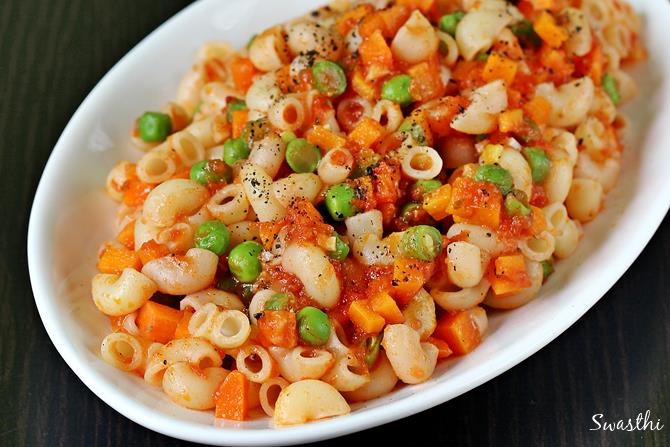 Vegetable pasta in red sauce – Simple and quick to make dish on a busy day. It goes very well with some toasted bread or cheese toast.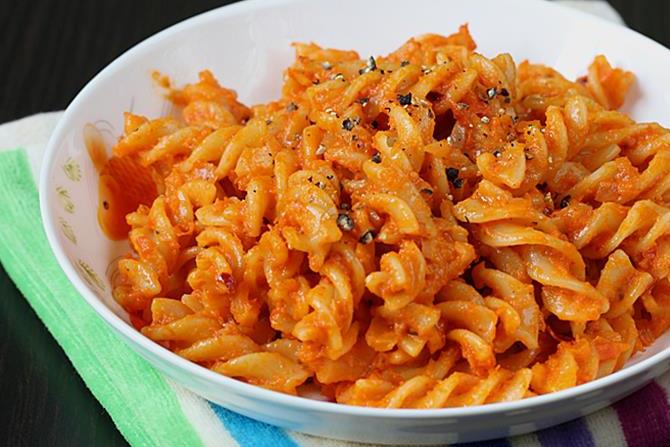 Red sauce pasta – quick and healthy recipe.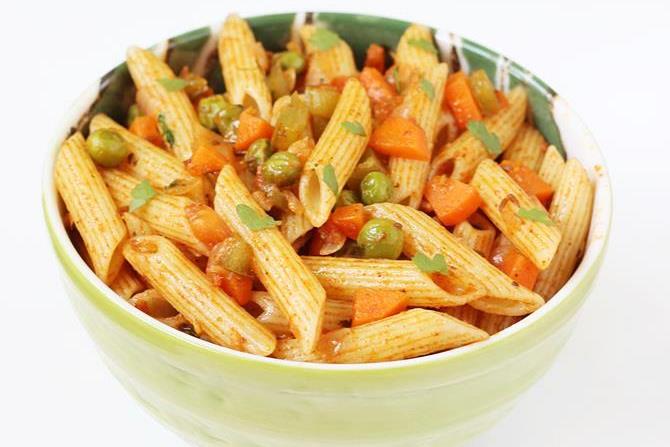 Masala pasta recipe – One of the popular recipes on the blog, a must try recipe if you love the flavors of Indian cuisine.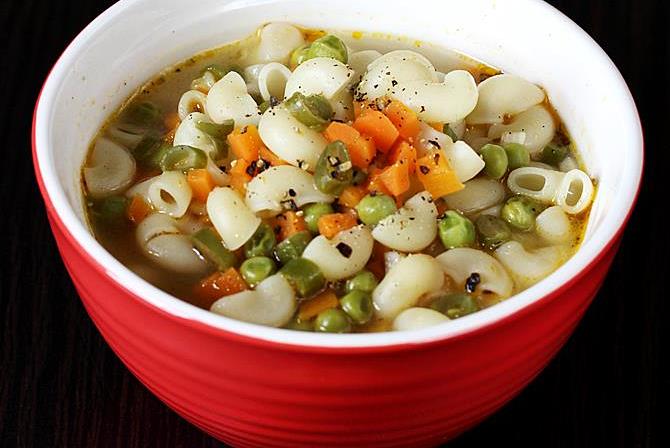 Pasta soup with mixed veggies. Great to serve with some bread, cheese toast or sandwiches.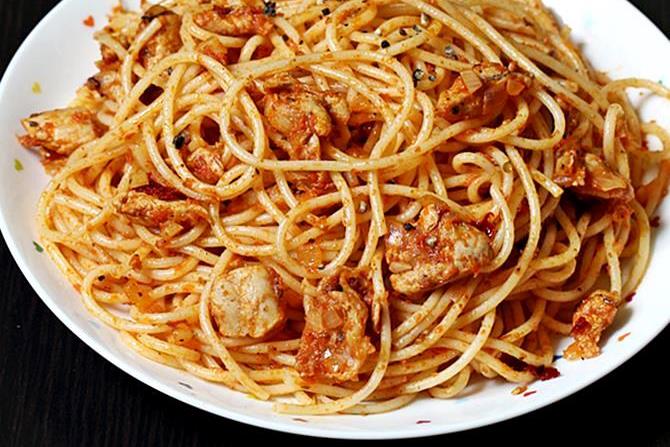 Chicken pasta made with simple homemade tomato sauce. Quick and easy to make, can be served alone or with some toasted bread or chicken soup.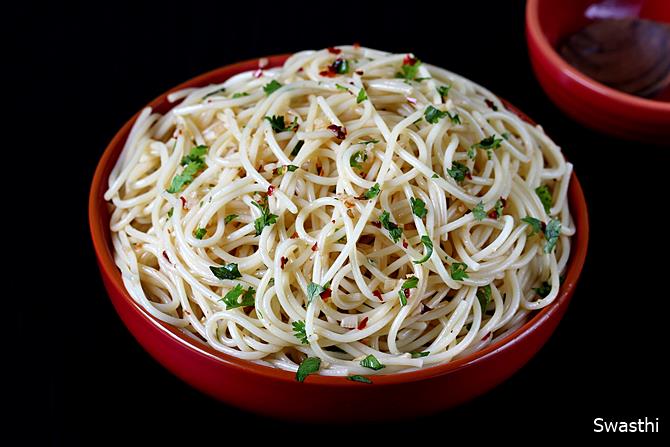 Spaghetti aglio olio – A simple spaghetti recipe made with garlic, olive oil and chili flakes. However you can also make this with some shrimps or egg.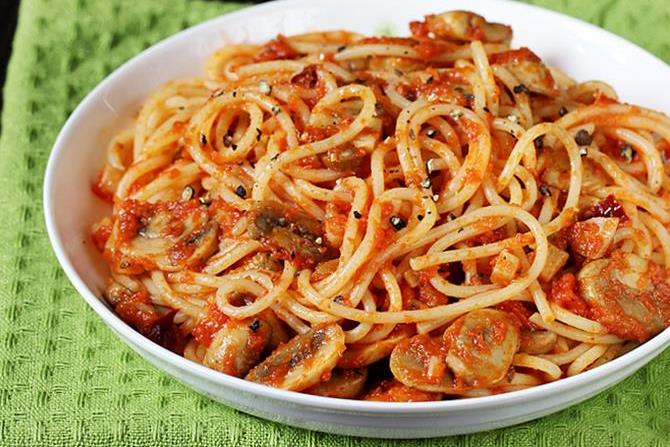 Mushroom pasta in homemade tomato sauce.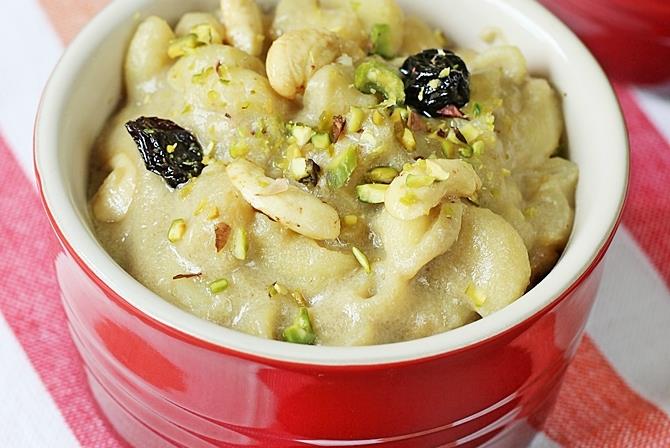 Pasta payasam – A kids recipe, a must try for kids' parties. Healthy and delicious.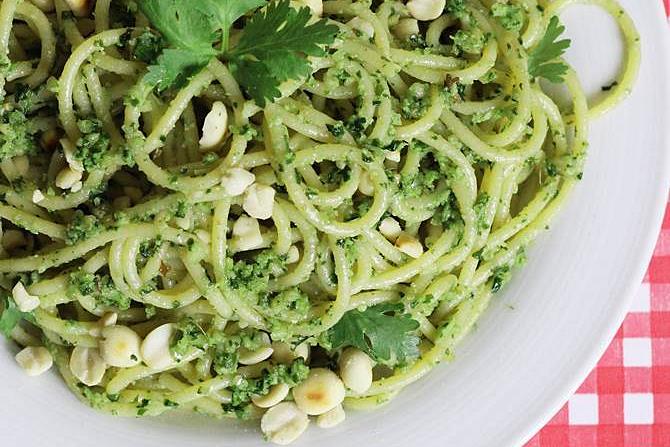 Peanut pesto pasta