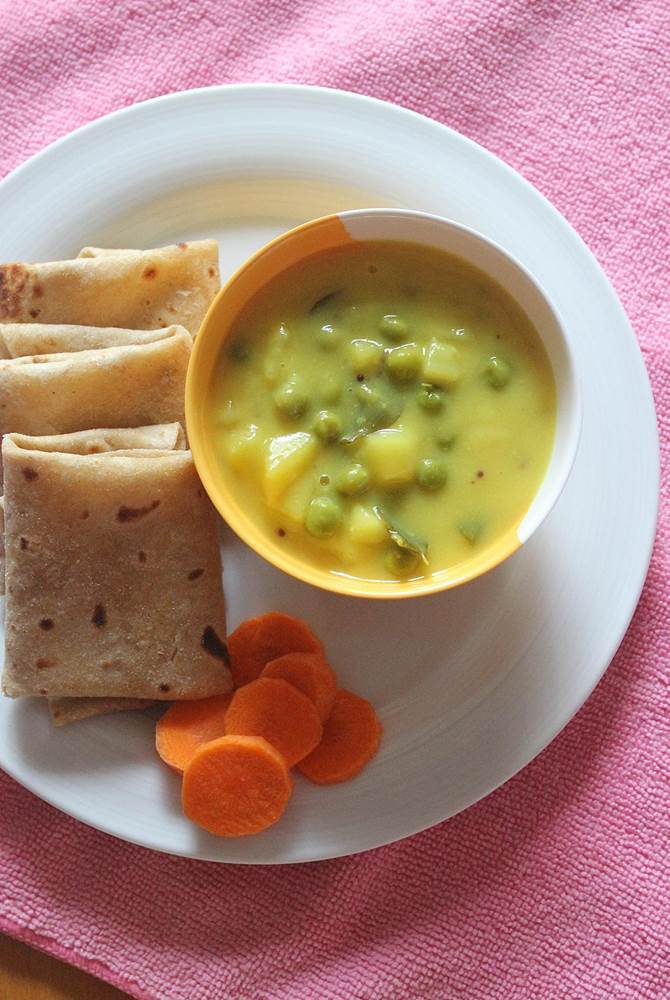 potato sagu also called as aloo saagu is served in south Indian restaurants especially in karnataka with dosa, puri ,rava idli and many other breakfast dishes. It is also called as Bombay saguu, but is a typical Karnataka style side dish that has no onion and no garlic. Did I ever share with you all, Karnataka recipes are so simple to prepare and are comfort foods. Though I cook Andhra recipes regularly, I do have a list of recipes which I prefer to choose from when I am running short of time and most are Karnataka style recipes.
 
This is a super easy aloo curry recipe that can be prepared in just 20 minutes, including the chopping time. No pre boiling of potatoes is needed. It goes perfectly well with dosa, rava dosa, puri, chapathi or phulka. The best part is that it leaves us feeling full for long, meaning it is the best side for our breakfast or lunch.
 
Step by step pictures on aloo saagu recipe
1. Peel and chop potatoes to small cubes. The smaller, the quicker the curry gets cooked.
2. Heat oil in a deep pan, add mustard, cumin and curry leaves.
3. When the spices begin to crackle, add hing, green chilies, potatoes and peas. Fry for 2 to 3 minutes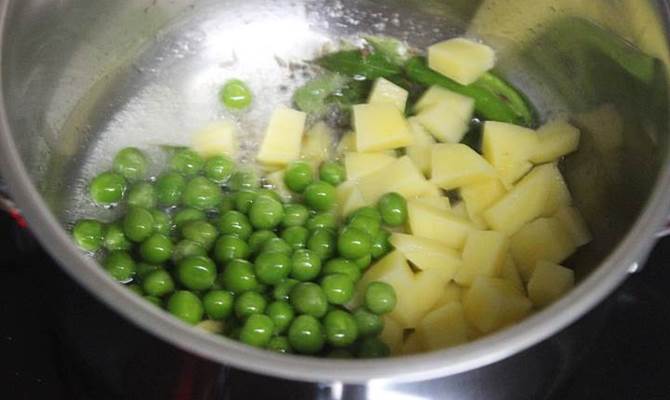 4. Pour water to cover the potatoes and allow the potatoes to cook.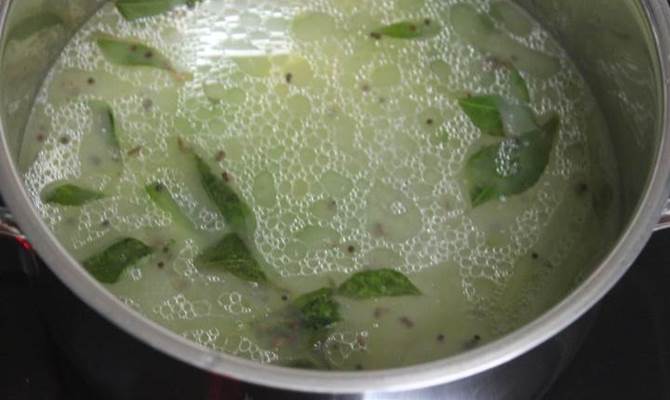 5. While the potatoes cook, make a fine powder of the fried gram.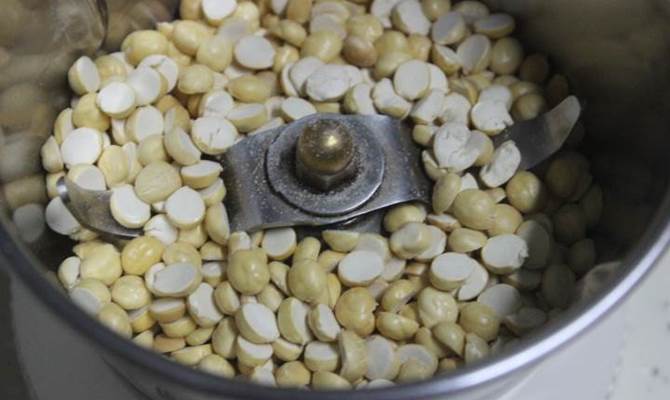 6. Add very little water to make a thick paste but of pouring consistency. Add salt and turmeric to the paste.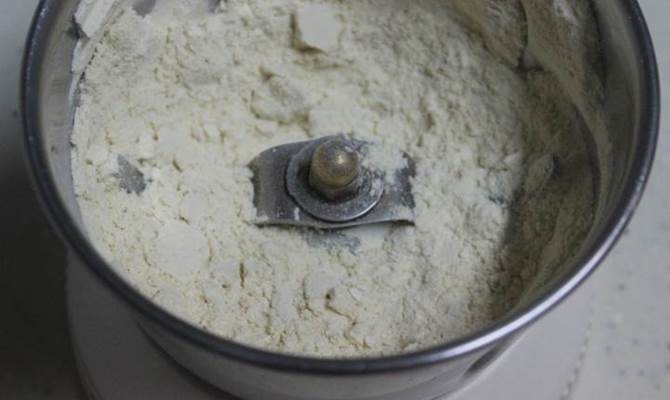 6. Once the potatoes are soft cooked, pour this mix and let it simmer till the gravy thickens. If your gravy becomes runny, you can mix some more fried gram powder with very little water and pour it to the gravy. Off the heat.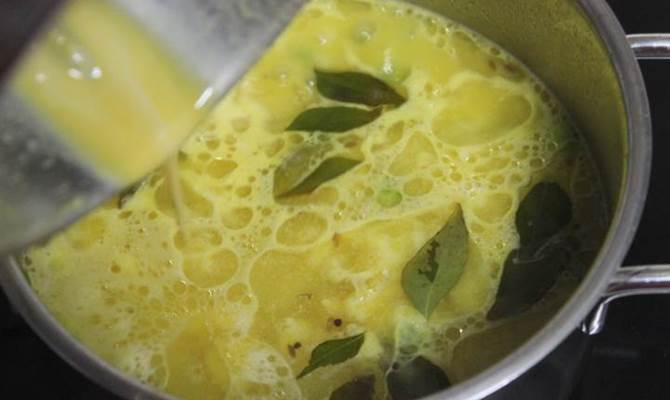 7. Add lemon juice and stir well. Garnish with coriander leaves
find complete potato sagu recipe
sagu recipe | potato sagu recipe | aloo saagu
Easy potato sagu recipe to accompany dosa, poori, rava idli and chapathi
Ingredients (240 ml cup used)
2 large potatoes cubed small
¼ cup of fresh or frozen green peas
1 sprig of curry leaves
2 to 3 green chilies slit
¼ cup of fried gram, putnala pappu
Pinch of mustard
¼ tsp. cumin
Pinch of hing
Generous pinch of turmeric
Salt as needed
2 tbsps. Oil
2 tbsps lemon juice (adjust)
How to make the recipe
Heat a pan with oil, add cumin, mustard and curry leaves.
Let the spices begin to splutter, then add hing, green chilies, potatoes and peas. Fry for around 2 to 3 mins
Add enough water to cover the potatoes and allow the potatoes to soft cook.
While the potatoes cook, powder the fried gram.
Add little water just enough to make a thick paste of the gram flour. It must be of pouring consistency. Add salt and turmeric to the paste.
When the potatoes are cooked, pour the mix and stir well to prevent lumps. Simmer the gravy till it thickens. Switch off the stove
Add lemon juice and mix well. Garnish with coriander leaves
Notes
If your gravy becomes runny, you can mix more fried gram powder with very little water and pour it to the gravy while it is still cooking. stir well