steamed cabbage curry – Healthy, quick and tasty dry cabbage curry to have with rice, roti or bread. This goes well even in the lunch box and can also be used to make roti rolls or sandwiches. To make this, apart from cabbage i have not used any other veggies, not even onions. But steamed potatoes, peas, carrot or sweet potatoes too go well in this.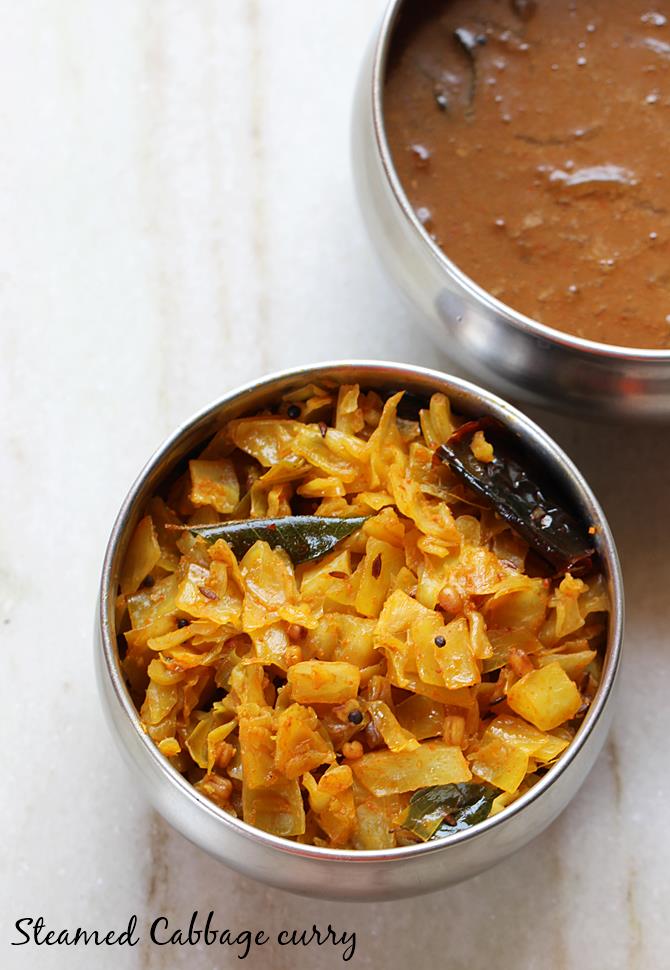 step by step photos – steamed cabbage curry
1. Wash and shred or chop cabbage as desired. Drain the water completely. Add it to a steam basket. Sprinkle some salt and turmeric. Lightly mix it. Spread evenly in the basket. Steam in a pressure cooker (without whistle) or in a steamer until tender. It takes around 5 to 7 minutes.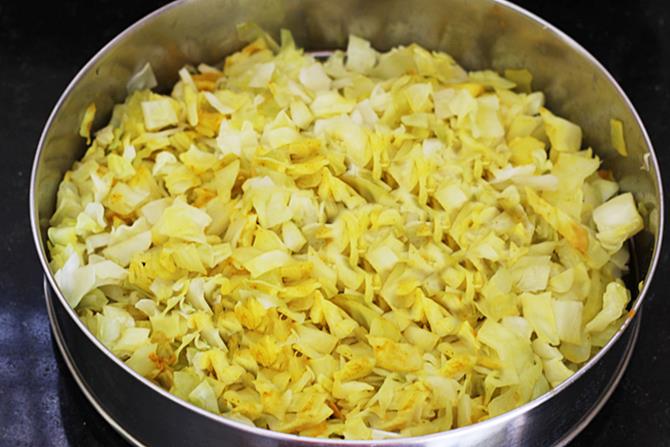 2. Heat a kadai or pan with oil. Crackle mustard and cumin. Then add red chilli, urad dal and hing.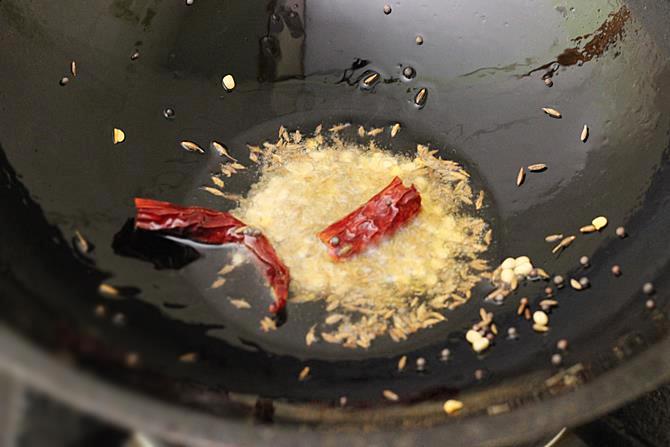 3. Add curry leaves.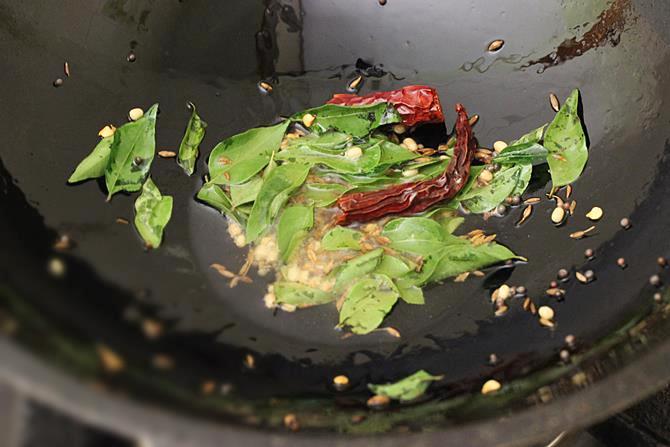 4. Keep the flame to very low. When the leaves turn crisp, saute ginger garlic until the raw smell goes off.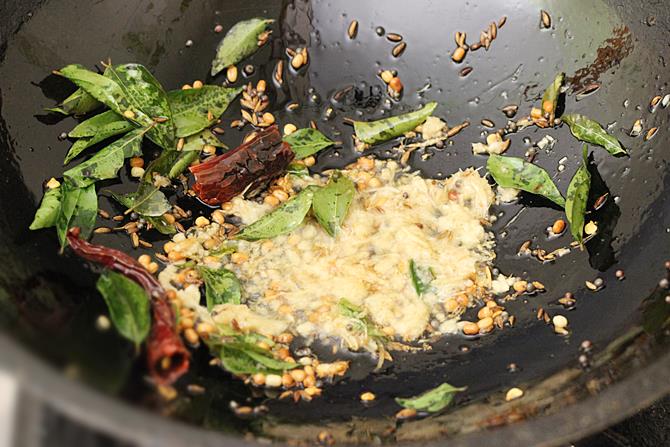 5. Add red chili powder and garam masala. Taste the steamed salt and check the salt. If needed add it to the oil now.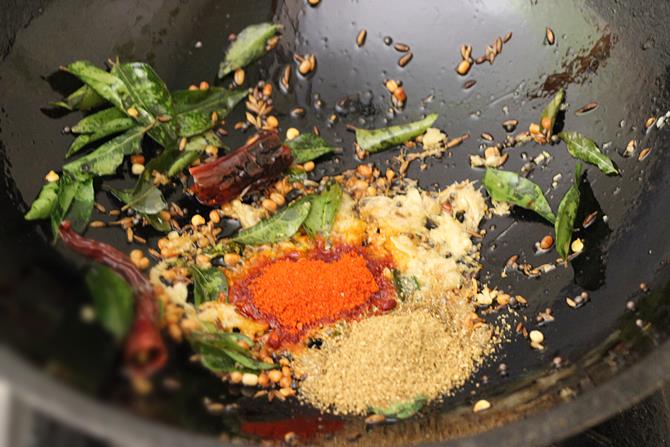 6. Add steamed cabbage.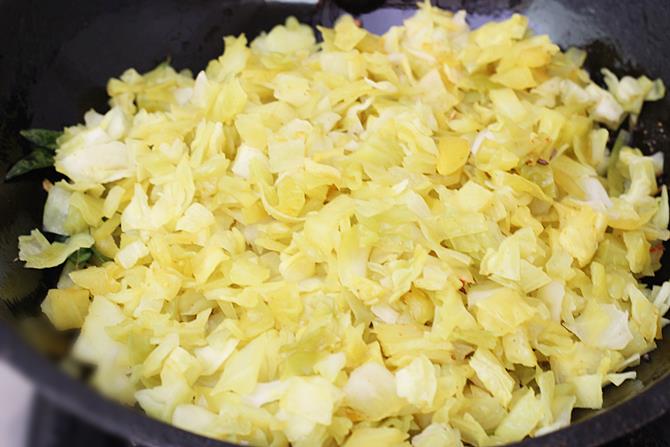 7. Stir and saute on a medium heat for 2 mins. Switch off the stove. It can also be sauteed further to make it more tasty.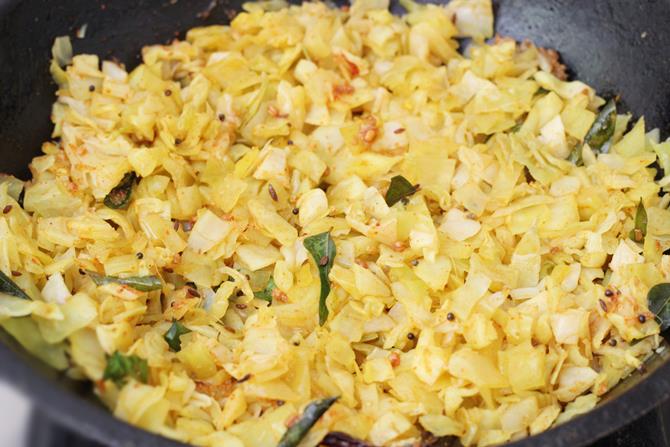 Serve with rice or roti.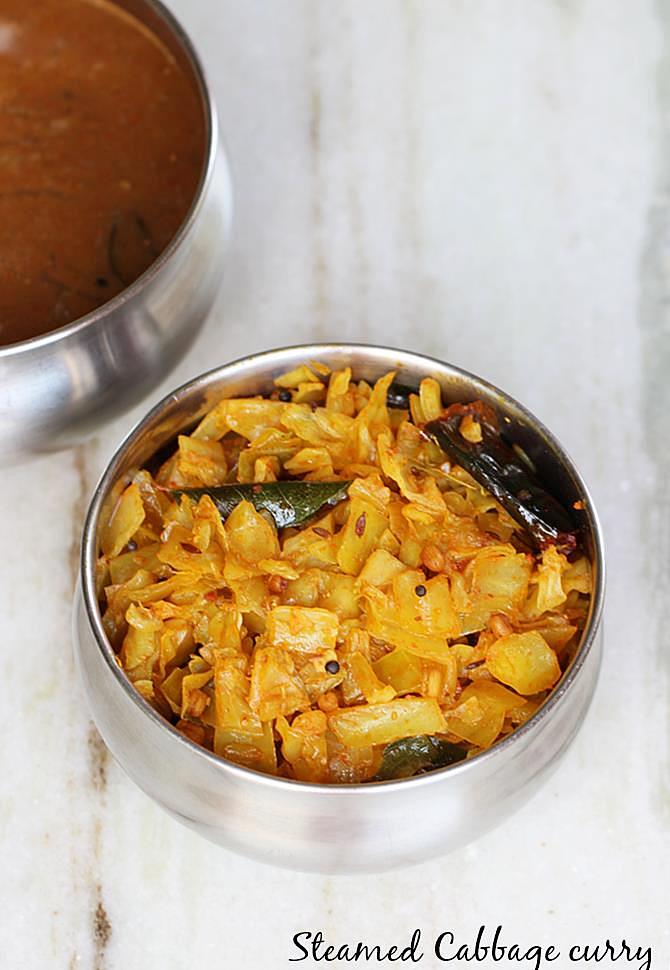 steamed cabbage curry | spicy steamed cabbage recipe
Ingredients (240 ml cup used)
1 tbsp. oil or as needed
½ tsp cumin / jeera
½ tsp mustard
1 to 1 ½ tsp urad dal
¾ tsp ginger or ginger garlic paste or grated
Salt as needed
a pinch of turmeric
¾ tsp red chili powder
¾ tsp garam masala or sambar powder as needed
250 grams or about 3 cups chopped cabbage
How to make the recipe
Place chopped or shredded cabbage in a steamer basket. Sprinkle salt and turmeric. Toss it well.
Steam in a steamer or pressure cooker (without whistle) until tender for 5 to 7 mins.
Heat oil in a pan. Add mustard and cumin, when they splutter add red chilies and curry leaves.
Lower the flame. Saute ginger garlic until the raw smell disappears.
Add red chili powder and garam masala. Add more salt to oil if needed. Stir and add the steamed cabbage.
Saute well for 2 mins. It can be cooked further as well if you like very soft cabbage.