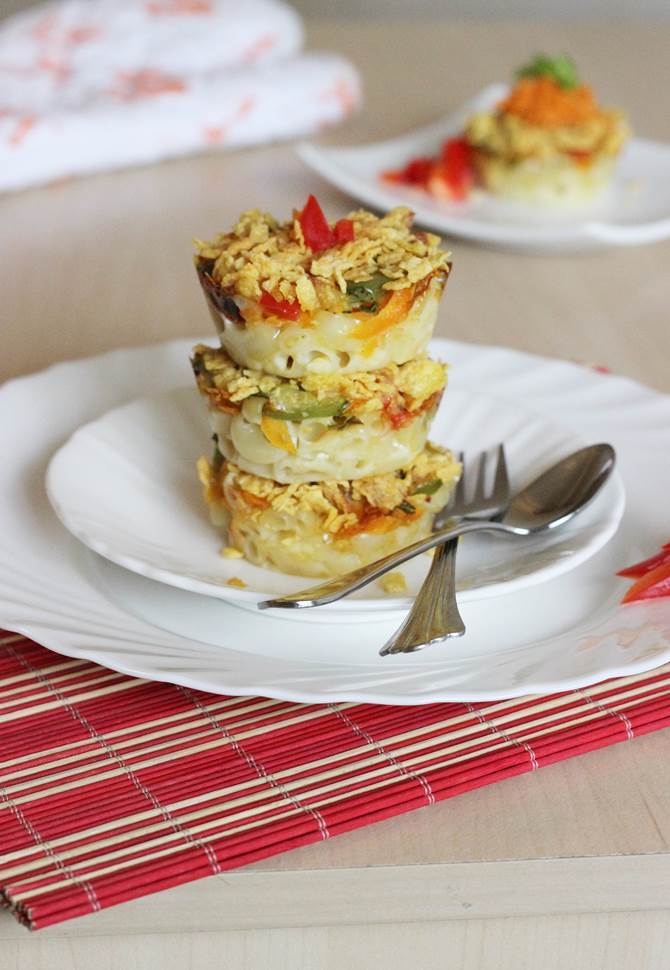 baked pasta muffins recipe yields a great snack for kids. They go great as breakfast or as an after school snack. Not only kids, everyone will like them.
 
To make the baked pasta muffins, any vegetables of your choice can be used. I have also used crumbled corn flakes to give a crust to the muffin top. Oats or rice crispies can be used as well.
 
These muffins are layered with cooked pasta at the bottom layer, next layer is cheese which helps to bind the bottom and top layer ingredients.
 
For the top layer I have used chopped veggies and then finished off with crumbled cornflakes.
 
You can play around with whatever ingredients you think will go good to make these baked pasta muffins.
 
related recipes :
masala pasta
chocolate chip muffins
banana oat muffins
 
step by step photos on baked pasta muffins recipe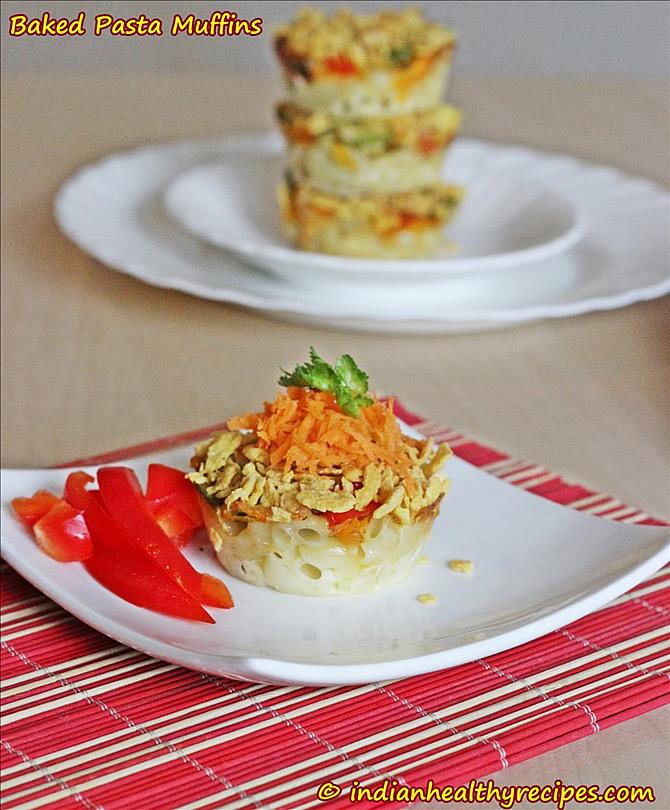 recipe adapted from Raji
 
find baked pasta muffins below
baked pasta muffins recipe | kids pasta recipes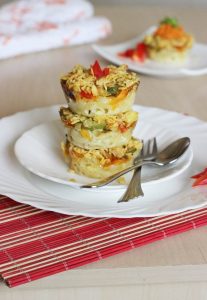 Ingredients (240 ml cup used)
½ cup small macaroni pasta (any small variety goes good)
½ cup + 2 tbsps. Grated mozzarella cheese
½ cup of crumbled cornflakes
2 to 3 tbsps. Olive oil
1 ½ tbsps. Finely chopped mint or any Italian herb
Pepper powder or chili flakes (optional)
Salt to taste
¾ cup of chopped veggies
red and green capsicums
spring onions
green chilies (optional)
carrot
How to make the recipe
Cook pasta as per the instructions on the pack. Rinse and drain and set aside to cool.
Mix grated cheese with the cooled pasta
Chop the veggies. Add salt and pepper. Mix.
Preheat the oven at 170 C.
Grease the muffin tins, add the pasta cheese mix.
Add the veggies and then the cheese for binding the corn flakes.
Add the cornflakes evenly.
Drizzle some olive oil.
Bake for 15 to 18 mins.
Wait for 5 mins and scoop them out.
Serve baked pasta muffins hot or warm with sauce.