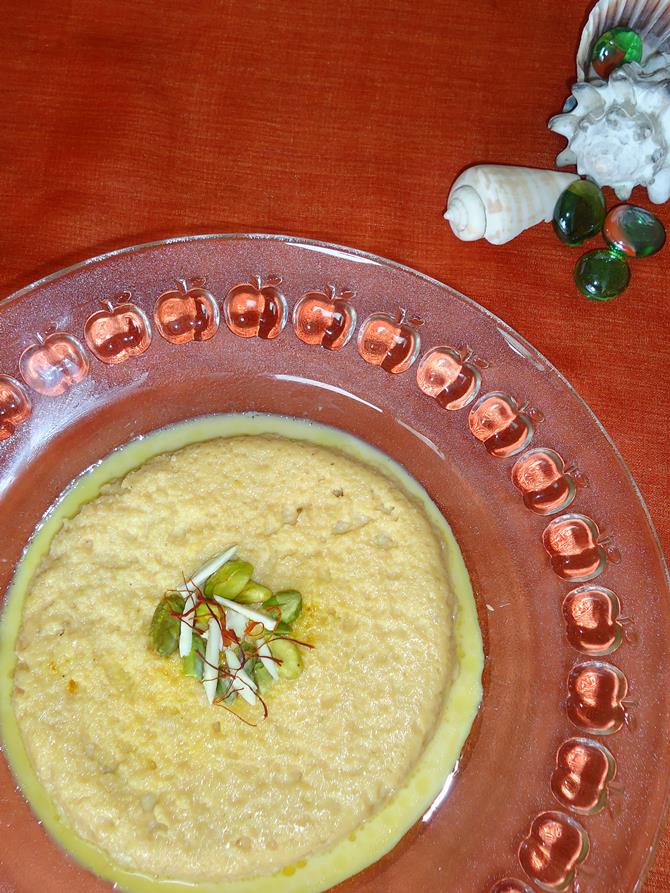 bhapa sandesh is nothing but steamed sandesh. I had prepared this sweet during durga navrathri. It is very easy to prepare and tastes great. There are many ways a bhapa sandesh is made.
 
I had prepared few versions, one with condensed milk, and another without condensed milk using sugar and the other one with palm sugar. My kids get me to try so many recipes and this was one such try.
 
bhapa sandesh prepared with condensed milk is like rasmalai, sandesh dunked in condensed milk. While the other one prepared without condensed milk tastes more like the sandesh or sondesh , but steaming removes the raw smell from chena.
 
Palm sugar version does look dark but tastes good and is healthy as well.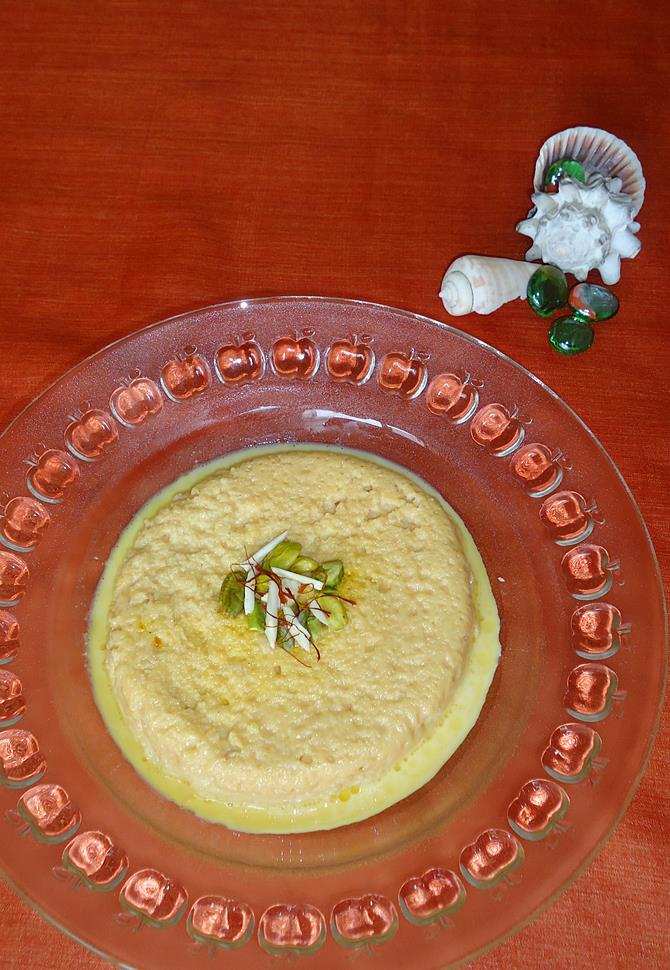 bhapa sandesh recipe | easy Indian sweet recipe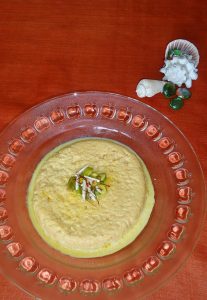 Ingredients (240 ml cup used)
for bhapa sandesh without condensed milk
1 cup paneer
¼ cup powdered sugar
¼ tsp cardamom powder
Few drops of rose essence
ingredients for bhapa sandesh with condensed milk (method 2)
1 cup crumbled paneer / Indian cottage cheese
90 ml sweetened condensed milk
¼ th tsp cardamom powder
Few strands of saffron or 1 tsp rose water
Nuts for garnish
How to make the recipe
method 1 without condensed milk
Knead paneer to smooth, if it is too dry, just sprinkle 1 tsp of water.
Add the other ingredients and knead again thoroughly
Transfer this to a bowl and steam for 10 mins on a medium flame.
Once cool transfer this to a tray, cut to desired shapes.
method with condensed milk
Knead the paneer for 2 to 3 mins
Add cardamom powder & condensed milk & rose water if you wish. Mix well for uniform mixing
Bring water to boil in a steamer or pressure cooker or pan
Transfer the prepared mix to a greased bowl, sprinkle the saffron
Once the water begins to boil, place this bowl in the steamer or pressure cooker (without whistle) and steam on a high flame for 40 to 50 mins. (as high as we use for idlis)
Once cool invert bhapa sandesh to a serving tray, garnish with nuts.