Baingan recipes or Brinjal recipes – collection of easy and delicious eggplant recipes. Brinjal is known as eggplant or aubergine in other parts of the world & baingan in Indian language Hindi. Vankaya in my native language Telugu. It is a low calorie vegetable with good proven health benefits and often preferred by folks trying to reduce weight.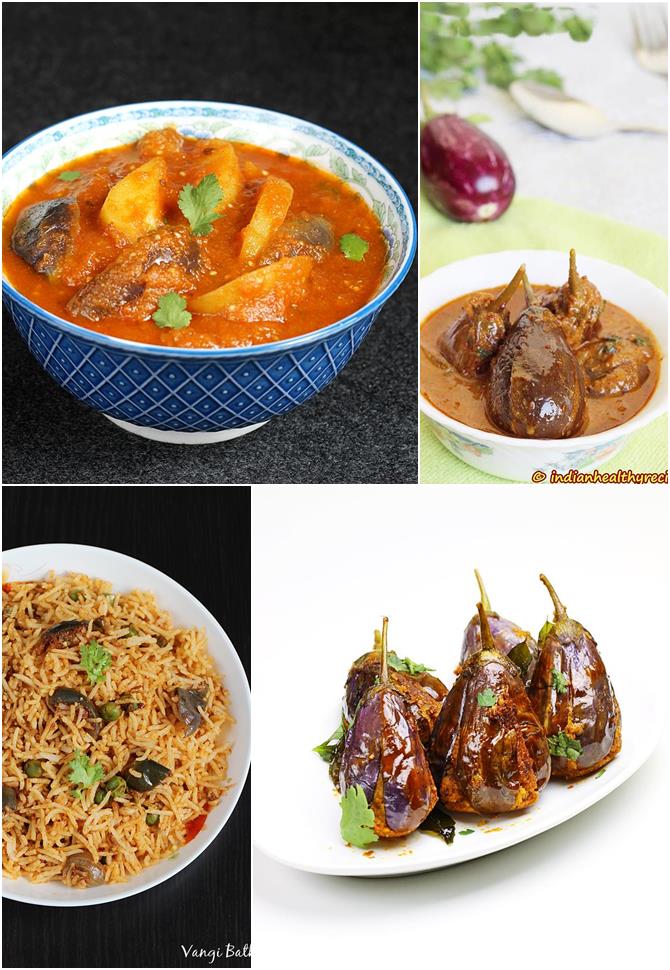 Eggplants are high in iron and minerals. So it is good to include them often even in kids diet. There are a few different varieties of brinjals that one gets to see. The most delicious are the young, tender purple eggplants which yield a unique flavor & taste.
In Indian cuisine these are widely used to make a variety of everyday dishes like sambar, curry, gravy, chutney, bharta, kootu, salan etc. They are loved by a wider population since they yield a buttery taste & also thicken the dishes like stews as we call pulusu in telugu.
Stuffed brinjals are one of the most popular in Indian cuisine. It is prepared similarly in almost all regional cuisines. Gutti vankaya, Enne kathirikai, Bharwan baingan are some of the common names to stuffed brinjals. Vangi bath is one more popular brinjal recipes from Karnataka where plain rice is tempered with spiced seasoned brinjals. Vanakaya pachadi is a popular chutney recipe from Andhra often made during festivals and served with plain rice, ghee. It is similar to the baingan ka bharta made in North India.
In South India Biryani is enjoyed with a brinjal gravy or salan. This is served even in some restaurants along with biryani meal. I have compiled all the brinjal recipes shared on the blog earlier for convenience. This page will be updated whenever I share a brinjal recipe.
12 brinjal recipes, baingan recipes or vankaya recipes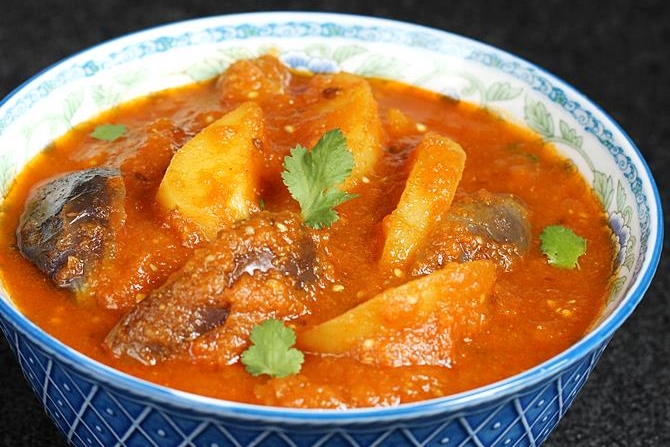 Aloo baingan masala – North Indian style potato eggplant gravy to serve with rice, roti or phulka. This slow cooked curry tastes delicious with lot of flavors that come from the simple spice powders used.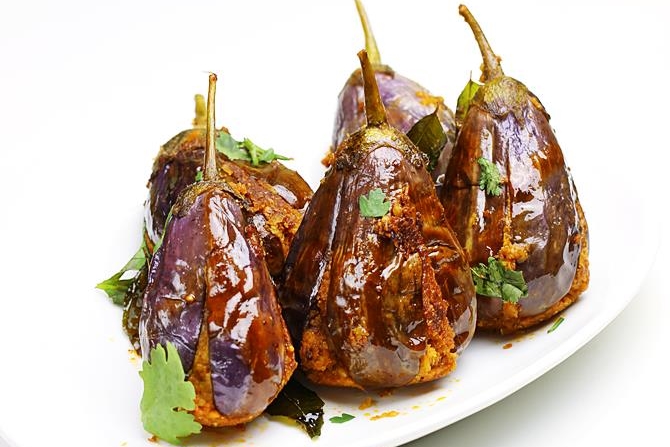 Stuffed brinjal fry – A dry stir fry of eggplants with spiced peanut stuffing made in andhra style. This goes well with plain rice or even roti. It can be packed in the office or school box.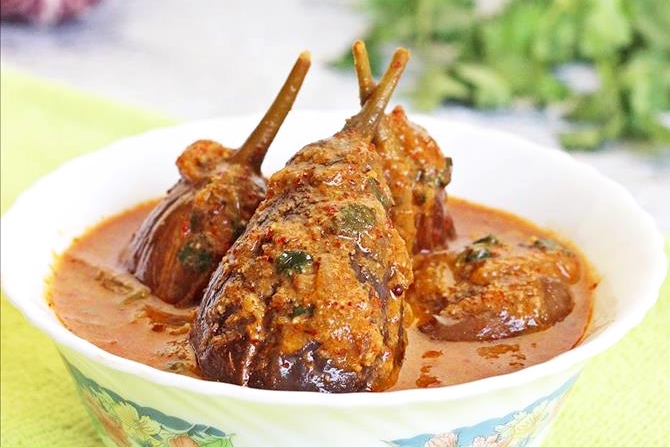 Gutti vankaya kura – One of the most popular stuffed vanakaya recipes from andhra cuisine. Very delicious thick gravy that can be served with rice, roti or paratha. This is prepared similar to the bharwa baingan or ennegayi.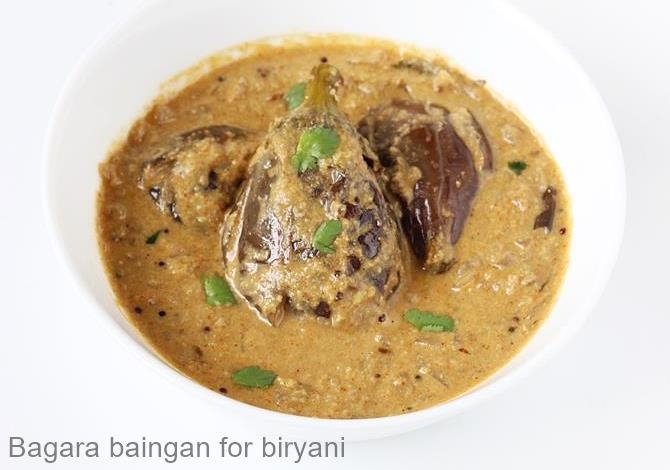 Bagara baingan – Hyderabadi style baingan gravy to serve with biryani. Ingredients like sesame seeds, peanuts and coconut make the gravy extremely delicious, rich, nutty and flavorful.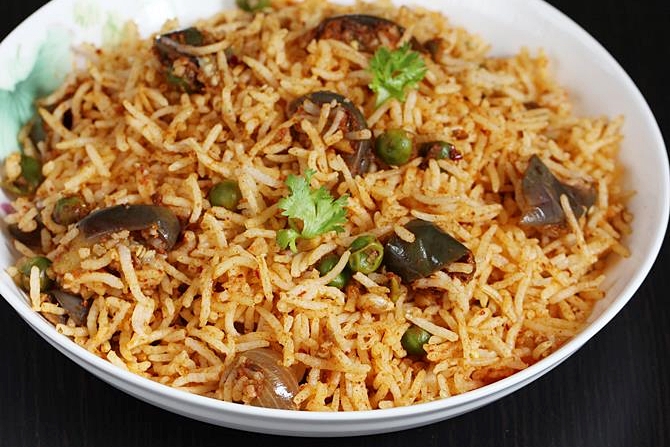 Vangi bath recipe – Karnataka style egg plant rice. This goes very well even in lunch box. To make this vangi bath, eggplants are sauteed in spiced vangi bath masala powder and then cooked rice is mixed with it.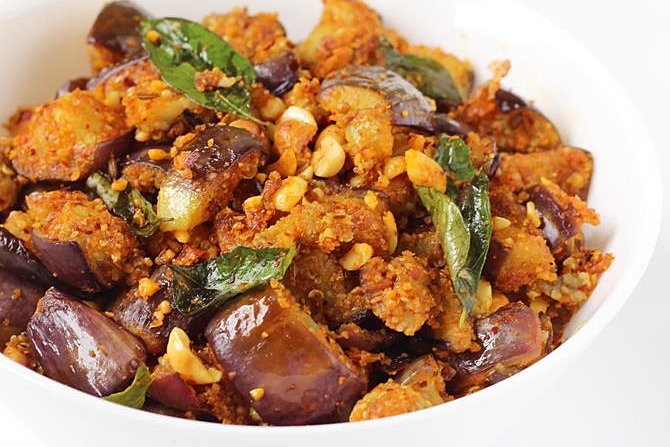 Brinjal fry – Simple stir fry of baingan with spiced masala. Andhra style stir fry that is mostly made to serve with rice and ghee.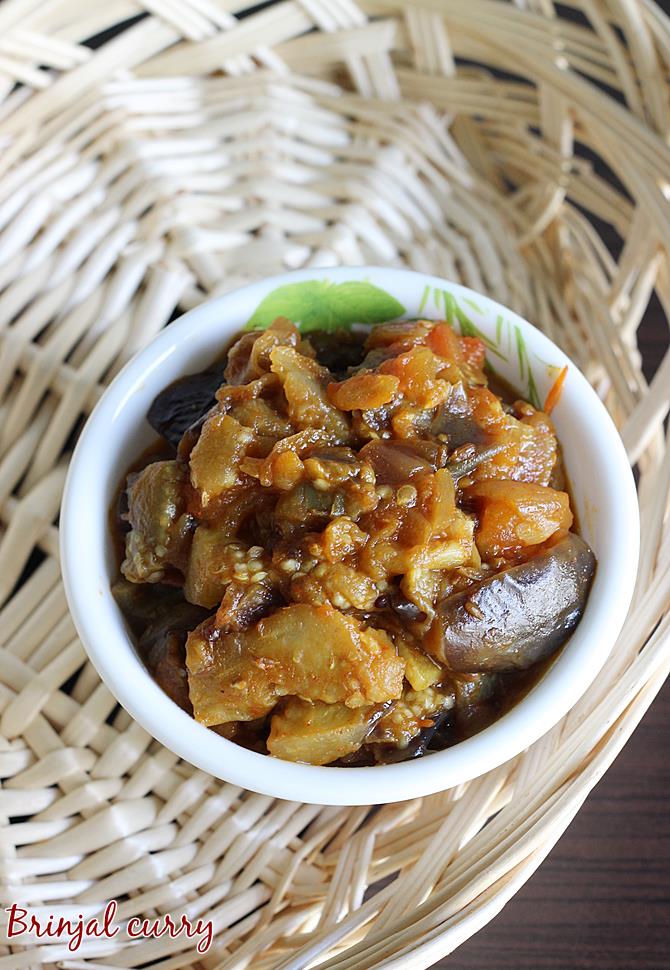 Simple brinjal curry – An easy curry with no blending, no grinding etc. Goes well with rice and roti.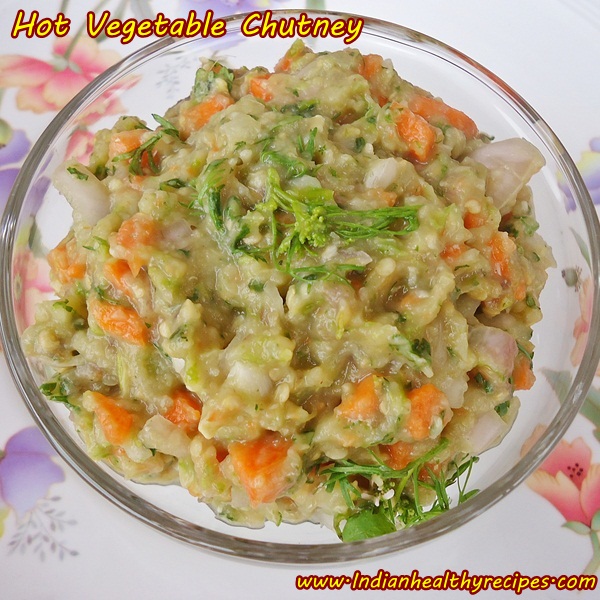 Mix veg chutney with brinjal This is one of the best tasting andhra style chutney made at home. Hot, spicy and delicious. It can be served with plain rice, ghee, roti, chapathi or dosa.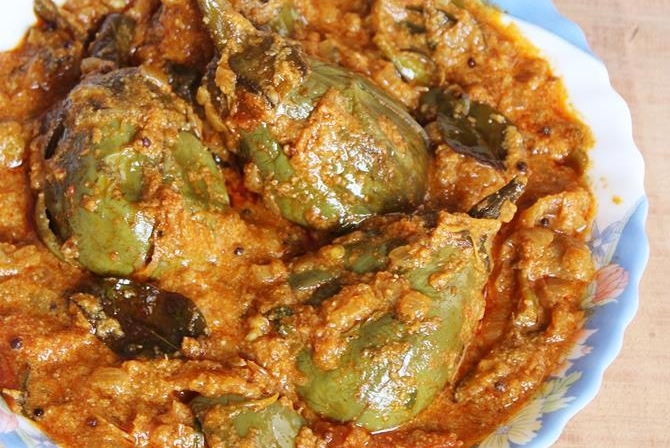 Vankaya gasagasala kura – Another one of the traditional vankaya recipes made with poppy seeds.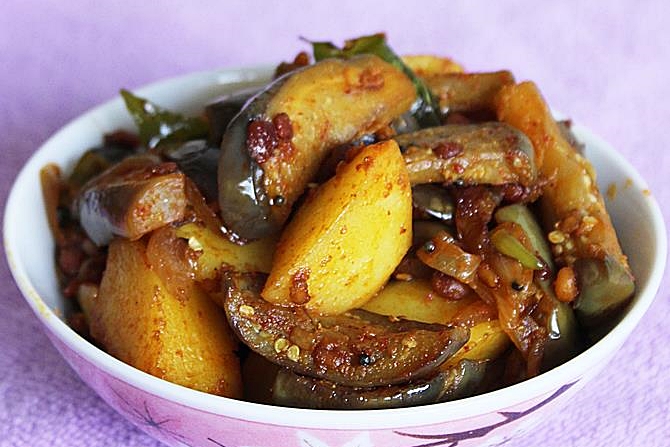 Potato brinjal recipe – Another simple stir fry recipe of eggplants.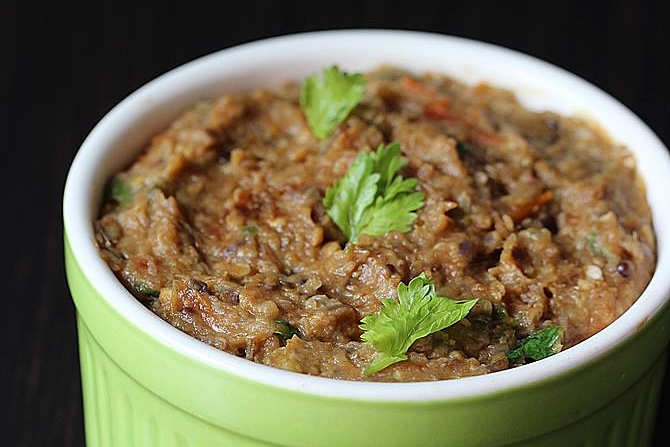 Vankaya tomato pachadi – Brinjal chutney made in andhra style.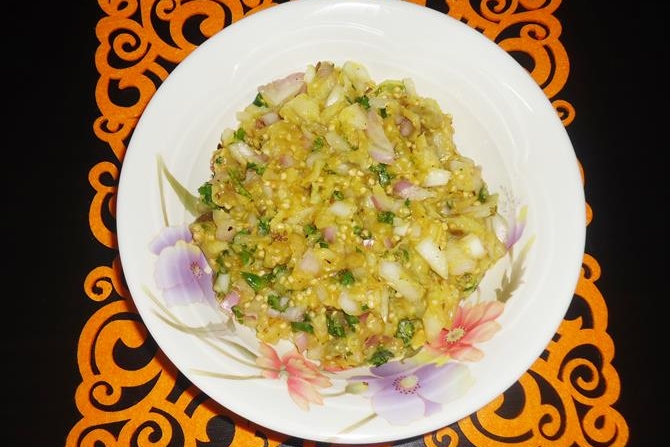 Kalchina Vankaya chutney
For more collections, do check
Palak recipes
Capsicum recipes
Cabbage recipes
Mushroom recipes
Collection of Biryani recipes
Collection of Pulao recipes