Capsicum curry recipe – Simple capsicum masala gravy that goes very well with chapathi, rice, dosa and even with pulao. Capsicum is one of the most healthiest veggies that is low in calories yet provides lot of health benefits. Hence it is recommended to use them regularly. Capsicum can be used to so many dishes like stir fry, gravy, pulao, biryani, rice and many more dishes.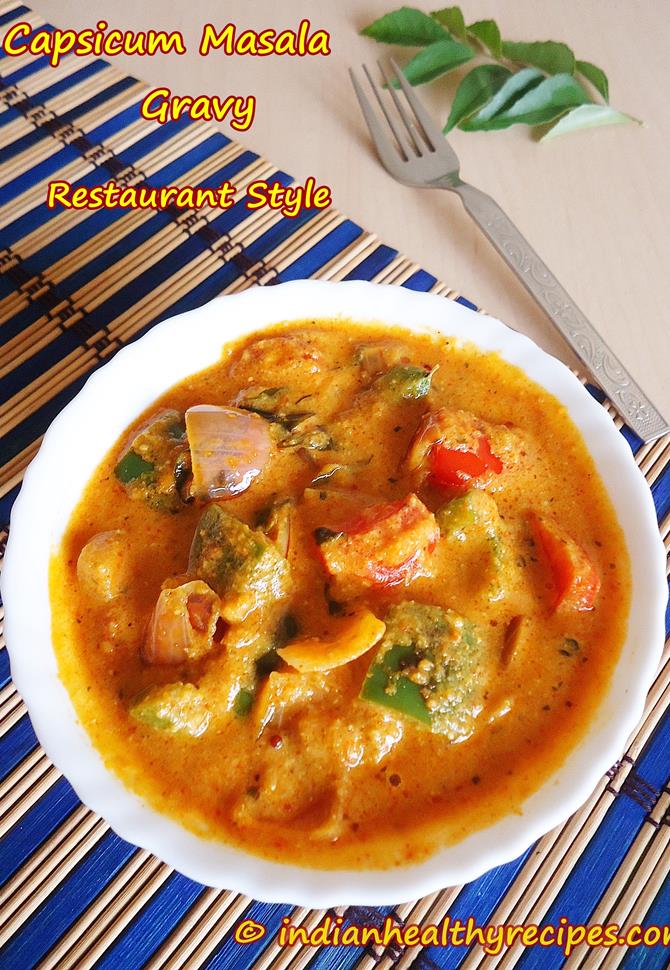 You can also check this collection of 14 capsicum recipes. Some of the popular dishes are capsicum rice, capsicum stir fry and stuffed capsicum recipe.
This capsicum curry recipe is an updated post, its been more than 3 years i posted this recipe and it has gone through some updations to make the recipe yield one of the best capsicum curry. The first image is the one I made 2 years ago using red and green capsicums. This recipe has roughly been adapted from a north Karnataka recipe where a dry capsicum stir fry is made with peanuts, dry coconut and sesame seeds mixture to accompany lemon rice or roti.
Capsicums/ bell peppers are often used in the restaurant gravy dishes to add flavor. They can be used to prepare a yummy and delicious masala curry to accompany chapathi, roti or phulka.
To make the capsicum curry, I used peanuts, dry coconut and sesame seeds,just like we use for the hyderabadi gravy dishes. Magaz or melon seeds or poppy seeds can be used instead of peanuts. The gravy turns out to be delicious.
Capsicum curry can be served with chapathi, paratha, rice or any pulao. Please scroll down to find the recipe of curry.
Capsicum curry recipe below
Capsicum curry recipe | How to make capsicum masala gravy recipe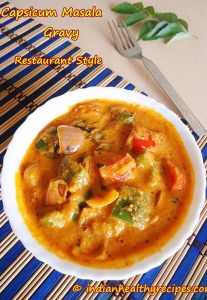 Capsicum curry recipe - capsicums cooked in an onion tomato gravy
Ingredients (240 ml cup used)
1 to 1½ cup cubed capsicum pieces (any color)
1 finely chopped onion
1 onion cubed and layers separated (optional)
¼ cup ripe tomatoes cubed or ½ tsp. amchur (optional)
¾ tsp red chili powder
¼ to ½ tsp kasuri methi / dried fenugreek leaves
1 sprig curry leaves or bay leaf
¼ tsp cumin
2 to 3 green cardamoms (optional)
1 green chili (optional)
½ tsp crushed ginger or 1 tsp ginger garlic paste
Salt to taste
Oil as needed
1 ½ tbsp. peanuts or magaz seeds or poppy seeds or cashews (you can use a mix of all these or any one)
1 ½ tbsp. Dry coconut (optional)
¾ tbsp. white sesame seeds (optional)
¾ tsp. garam masala
½ tsp coriander powder(optional)
How to make the recipe
Preparation
Finely chop one onion and cube the other one and separate the layers.
Cube capsicum and set aside.
Dry roast peanuts or magaz seeds, add coconut and sesame seeds and lightly roast. Set aside.
Add oil to the same pan, add one finely chopped onion, green chili and fry till golden, add ginger garlic paste and fry till the raw smell disappears.
Add tomatoes and fry till they turn mushy. Add salt, turmeric, red chili powder, and coriander powder and garam masala. Fry till the mixture gets cooked well and begins to leave the sides. Cool completely.
Grind the peanuts, coconut and onions tomatoes mixture, together with little water to a smooth paste.
Making capsicum curry
Heat the same pan, with oil, add cumin, cardamom and bay leaf or curry leaves.
When the cumin begins to sizzle, add capsicum and onions (cubed and layers separated) and fry till they wilt off.
Pour the ground mixture, any spice powders to adjust to your taste, water as needed and allow it to simmer till the gravy reaches the desired consistency and capsicum is cooked. Sprinkle kasuri methi, stir well. Over cooking will make the capsicums soggy, so switch off in time.Serve capsicum curry with pulao , chapathi or any of your favorite dish.
How to make capsicum curry recipe with step by step photos
1. Roast peanuts till lightly golden, then add sesame seeds, and dry coconut. Roast lightly without burning. I did not have dry coconut so I went ahead using cashews. Transfer to a plate and cool.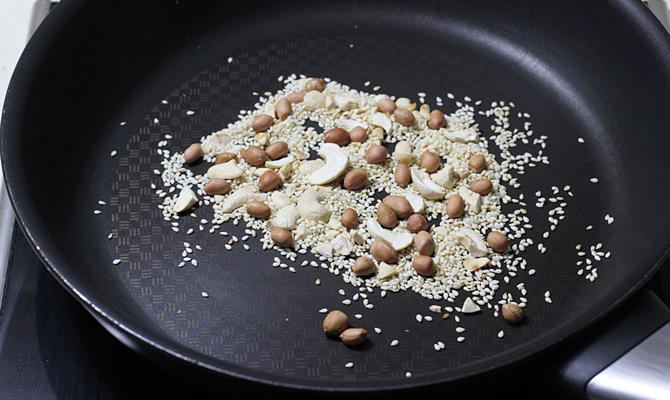 2. Heat oil in the same pan, add onions and fry till lightly golden, add ginger garlic paste and fry till you begin to smell good. Do not burn.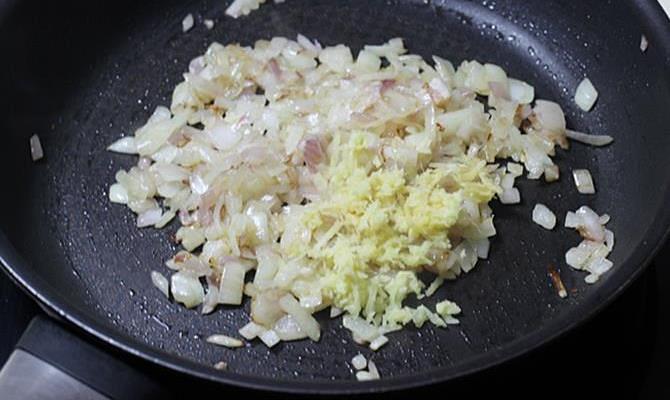 3. Add tomatoes sprinkle turmeric and salt.Fry till tomatoes turn mushy.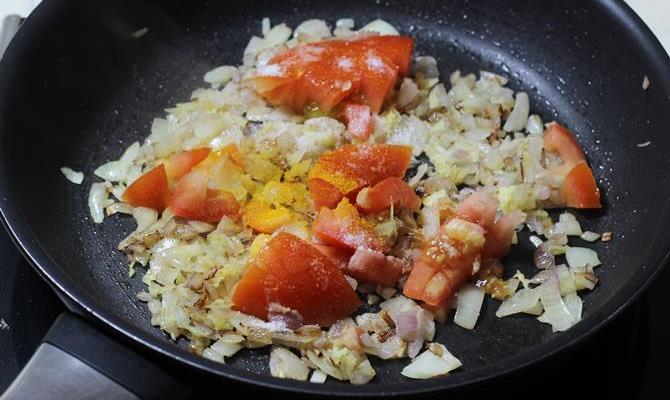 Add red chili powder, garam masala and fry till you smell good for about 2 to 3 minutes or till the mixture begins to leave oil. Cool this.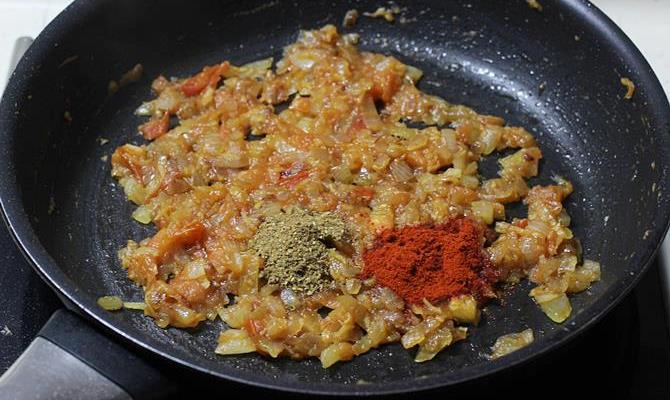 4. Add onion tomato mixture, roasted peanuts, sesame seeds and dry coconut to a blender jar, add ½ to ¾ cup water and blend to a smooth paste. If you do not like smooth gravy, then I suggest you to blend only the peanuts, sesame seeds and coconut with very little water to a smooth paste.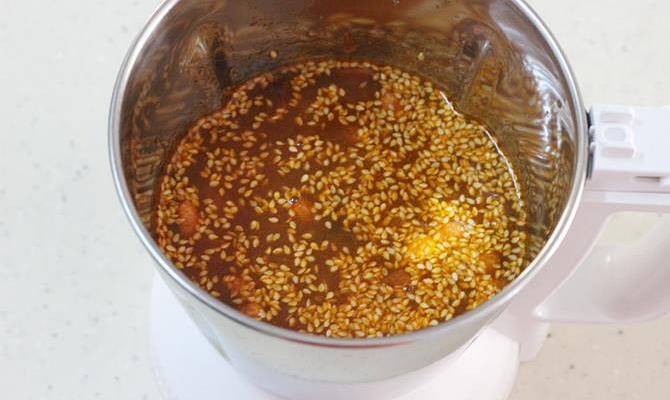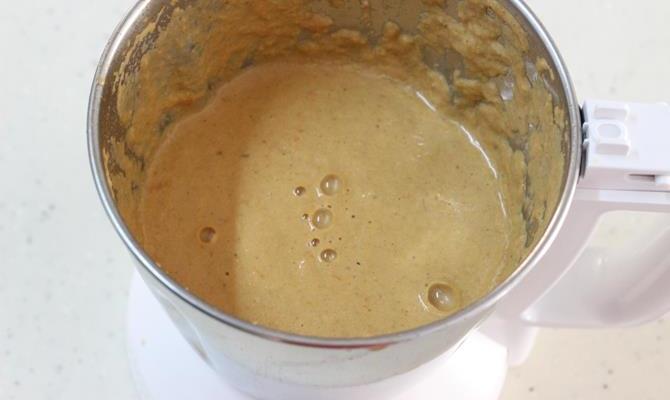 5. Add little more oil to the pan, add bay leaf or curry leaves, cardamom and cumin, when they begin to splutter add cubed onions and capsicum and fry on a medium flame for 2 to 3 minutes.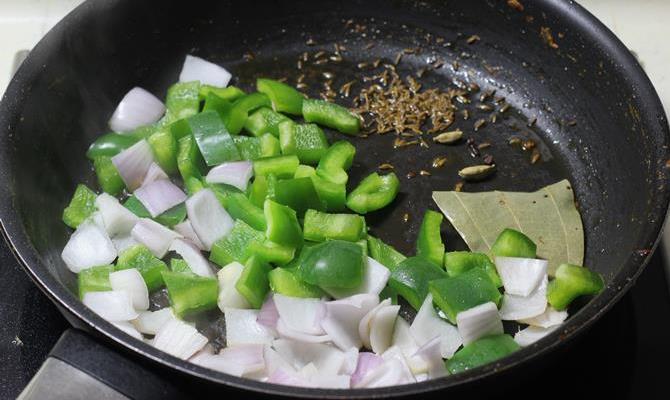 6. Pour the paste from the jar. Be little careful, it will begin to splash, so better keep ¼ cup if water ready and pour it immediately.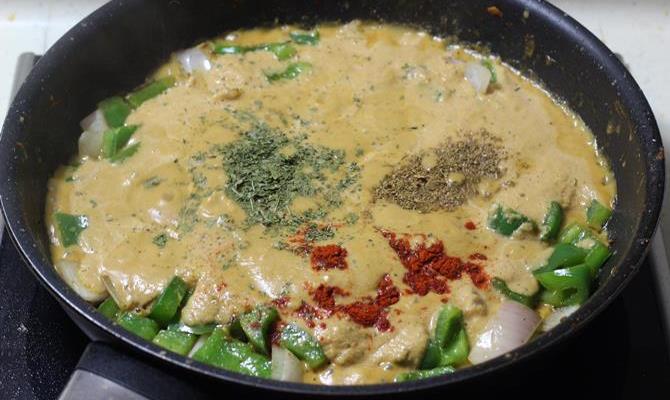 7. Add kasuri methi, little more garam masala or coriander powder and then I also added red chili powder to give a better color. Adjust water to get the desired consistency.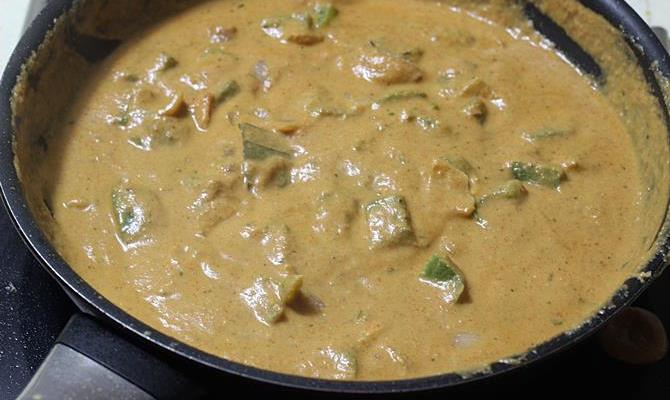 8. Cook till the bell pepper is cooked but yet crunchy.
9. Off the stove.