Sweet pongal recipe or chakkara pongali in telugu or sakkarai pongal in tamil – Learn to make delicious pongal by following the video or step by step pictures. I have also shared a Temple style recipe of sweet pongal and a chakkara pongali recipe using sugar and very little milk that can be made faster than today's version. Today's recipe is a traditional one that is prepared in my home during most festivals including Dasara Navratri or Varalakshmi pooja and Sankranti /Pongal. This is one of the Naivedhyam dishes that is offered to the Gods or Godess Durga Devi and Lakshmi during the pooja.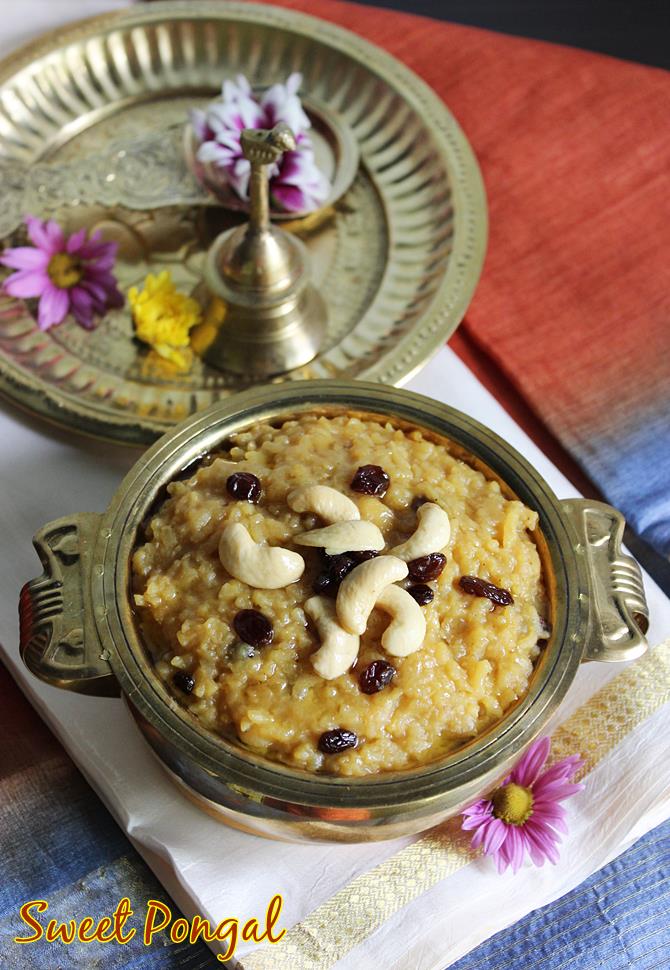 I use clove and edible camphor to the seasoning as it adds aroma to the pongali, if you do not like, you can skip it. These 2 ingredients remind me of the divine aroma from Tirupathi Venkateshwara Swamy's Ladoo prasadam, so I love to use these any time in my pongali.
You can also check this collection of pongal festival recipes or sankranti recipes. This may help you to decide on your festival menu.
You may also like to check this Ven pongal recipe
Sweet pongal recipe or chakkara pongal recipe below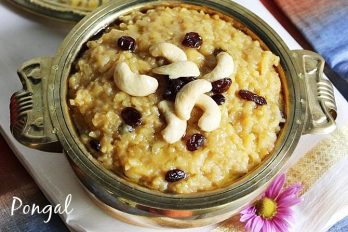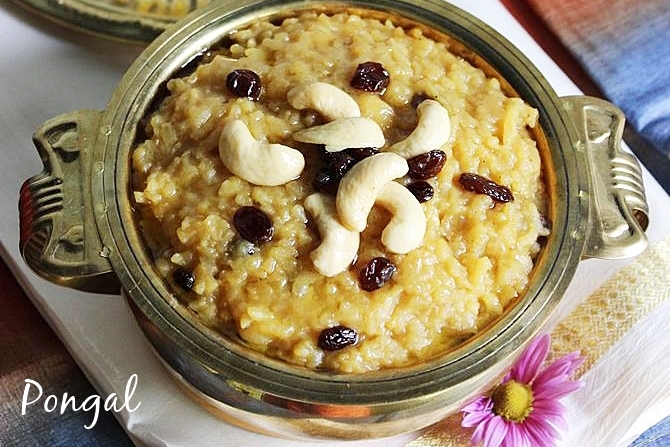 Sweet pongal recipe | chakkara pongal | sakkarai pongal recipe
Traditional chakkara pongali or andhra sweet pongal that is prepared during festivals and auspicious occasions
Ingredients (240 ml cup used)
½

cup

rice

1/3 to ½

cup

moong dal / pesara pappu

½

cup

powdered or grated jaggery or palm sugar (you can increase by 2 tbsp)

1/8

tsp.

green cardamom powder

Small Pinch of edible camphor / pacha karpooram (optional)

2 to 3

tbsp.

Ghee (you can reduce it to 1)

1

tbsp.

raisins

1 to 2

tbsp.

Cashews broken

1 to 2

cloves

(optional)

few chopped coconut pieces sliced or chopped (optional)
How to make the recipe
Preparation
Add moong dal / pesara pappu to a heavy bottom pan or pressure cooker and roast it till the dal turns fragrant.

Add rice to the same pan and wash them at least twice.

Pour 2 ¼ cups of water. Cook till soft either in the pressure cooker for 2 whistles or in the pot.

In another pan, pour ¼ cup water to grated jaggery. On a low flame stir and melt it. Keep this aside.

When the pressure from the cooker is down, remove the lid and mash the rice.
Making sweet pongal
Filter jaggery syrup to the cooked rice dal.

Add green cardamom powder. Mix and cook on a medium flame till the jaggery syrup blends well with rice. It should begin to bubble up well. Off the stove.

Heat a pan with ghee, add coconut pieces and fry them till they turn aromatic. Add them to the rice. To the pan, add cashews, clove and fry till golden, off the stove and add raisins, camphor. Mix this with the rice.

Chakkara pongal is ready.
Recipe Notes
Adding too much of camphor, can leave bitterness to the pongal.
Before you add jaggery to the rice, make sure it is cooked thoroughly soft. Rice tends to harden if the rice is not mashed or the pongal is overcooked.
Nutrition Facts
Sweet pongal recipe | chakkara pongal | sakkarai pongal recipe
Amount Per Serving
Calories 230
Calories from Fat 18
% Daily Value*
Total Fat 2g 3%
* Percent Daily Values are based on a 2000 calorie diet.
Video of sweet pongal recipe
How to make sweet pongal recipe or chakkara pongali
1. Dry roast moong dal till you get an aroma. Takes around 3 mins.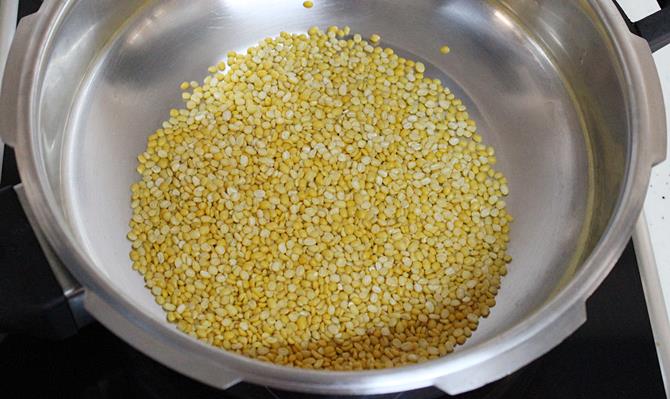 2. Wash moong dal and rice and add 2 ¼ to 2 ½ cups of water and cook till soft. The quantity of water may vary slightly depending on the kind of rice.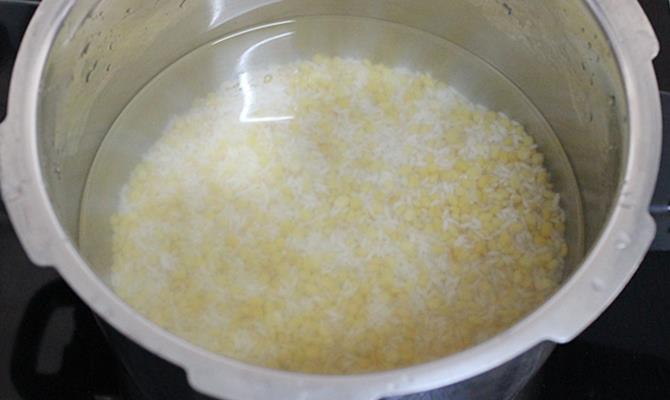 3. I cook for 2 whistles in a pressure cooker on a medium flame. You can even cook in a pot till soft.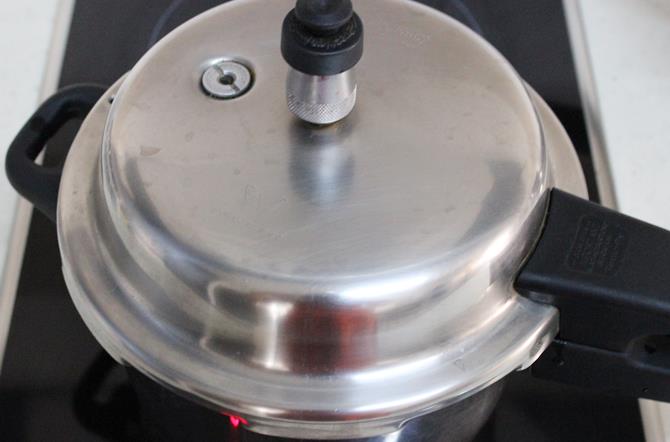 4. If your jaggery is free from impurities, you can skip this step and add it directly to the cooked and mashed rice. Otherwise add ¼ cup water to jaggery and melt on a low flame. Most people do not do this, as I mentioned this is my family recipe and we do it this way.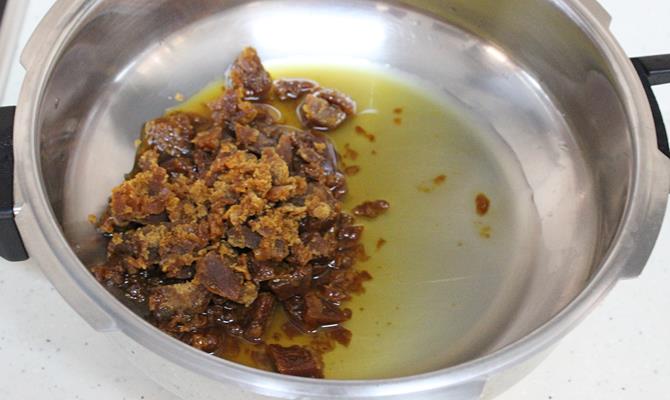 5. Let the syrup begin to bubble up well. Set this aside.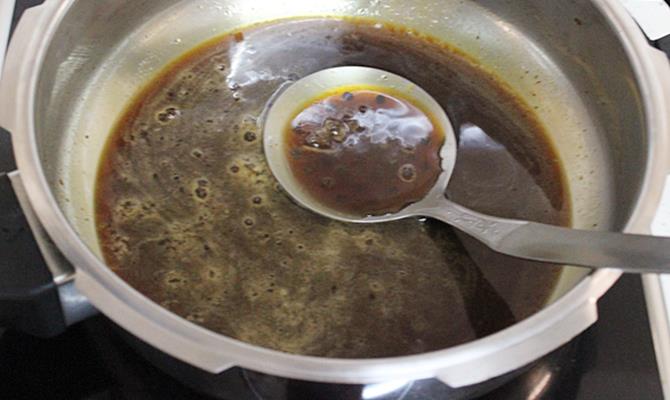 6. Once the pressure is off, Mash the rice. I prefer to mash lightly.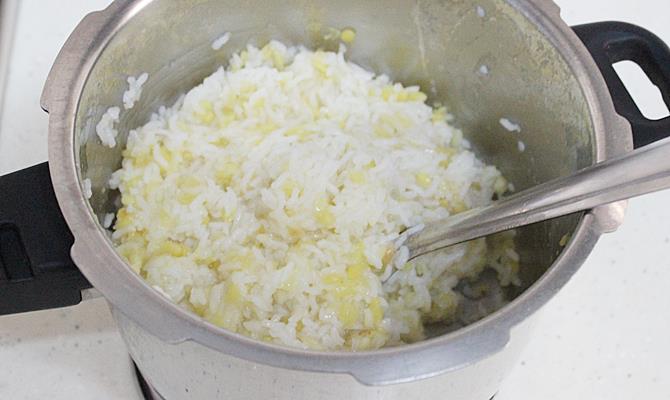 7. Filter the jaggery syrup to the rice and mix. Some folks like to thicken the jaggery syrup first and then add to the sakkarai pongal. If you want to do that, filter the syrup to a separate pot and boil it till it thickens and then add it to the rice.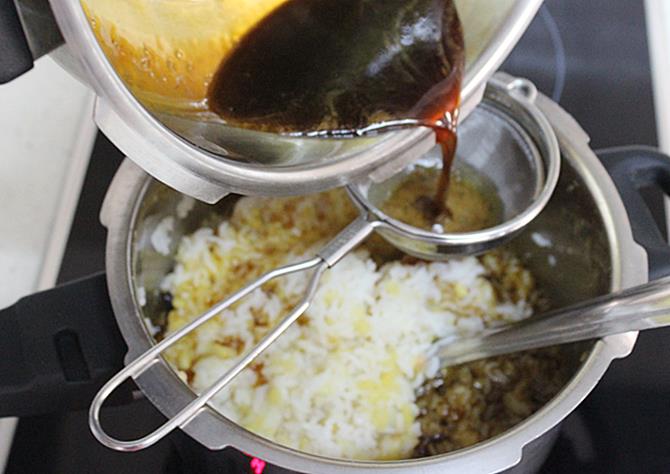 8. Add cardamom powder. Begin to cook on a medium flame till the jaggery blends well with rice and begins to bubble up. This takes around 5 minutes. Off the heat.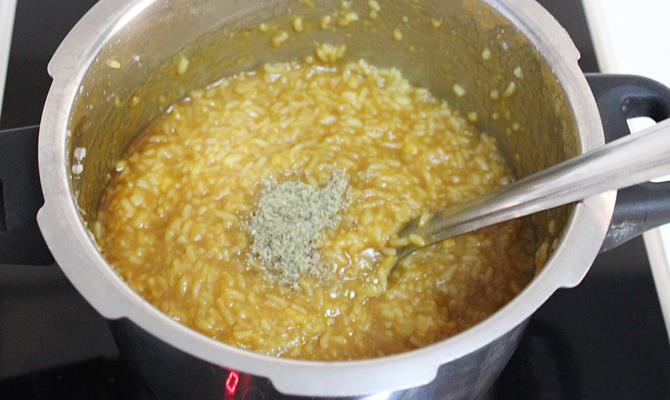 9. Heat ghee in a pan, fry cashews and cloves till the nuts turn slightly golden. If using coconut, slice them thinly and golden fry till they turn aromatic.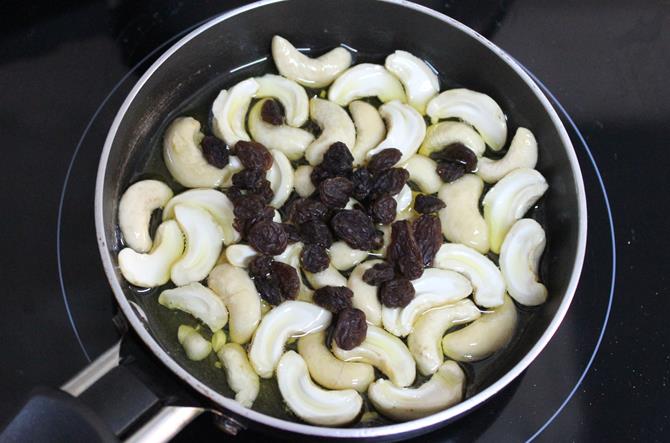 10. Add raisins and camphor and pour this over the sakkarai pongal and mix well.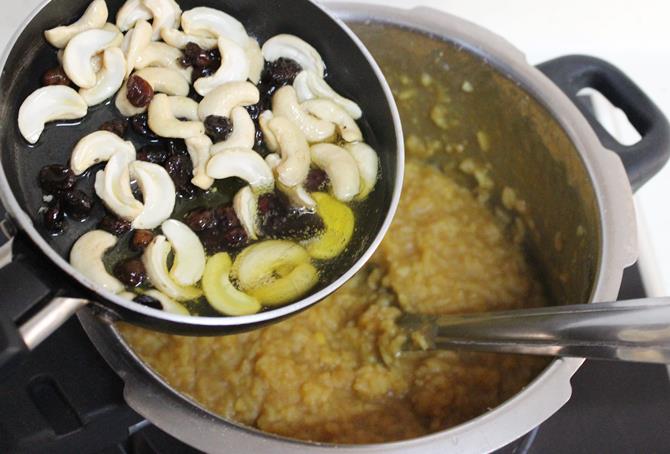 Offer this to the Godess.