Chakli recipe – Crispy Instant chakli or chakralu recipe with video and step by step photos. Chakli and Murukku are the terms used synonymously to mention a spiral shaped snack that is deep fried. Each family may have their own recipe of chakli and murukku to suit their taste. The most common kind of South Indian murukku is the one made with rice flour and urad dal flour. There are many versions of chakli recipe, made differently in different regions.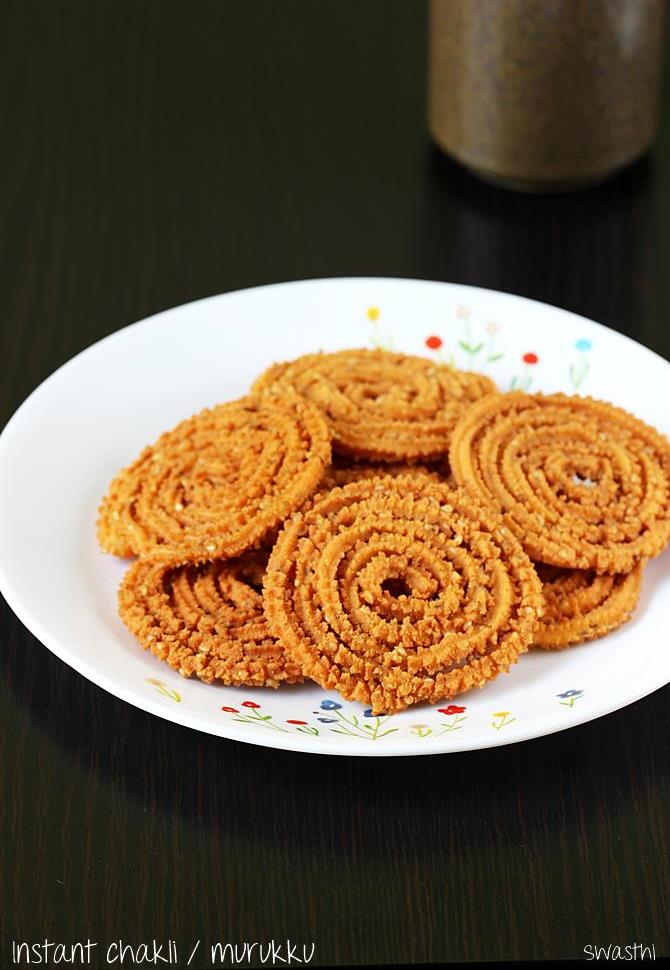 Murukku is the term used very much in Tamilnadu, kerala and only in some parts of Andhra. While chakli is a term used in Karnataka, Maharashtra and Gujarat. However based on the regions different ingredients are used. I am sharing my mum's recipe of chakli. These come out light, flavorful, crunchy and delicious.
Fried gram in the recipe lends that lightness and besan brings a good aroma. If you do not have fried gram, you can replace it with besan, but they will not turn out as light as the one made with fried gram. Other ingredients like sesame seeds, cumin, ajwain are all optional and can use according to your taste. Red chilli powder can be replaced with pepper or green chili paste.
For more similar Diwali snacks, you can check
Butter murukku
Ribbon pakoda
Sweet murukku
Thattai
Namak pare / diamond cuts
Omapodi / Sev
Chivda
You may also like to check this collection of 100 Diwali sweets recipes.
 
Instant chakli recipe video
Chakli recipe or chakralu recipe
Chakli recipe | Chakralu recipe | How to make instant chakli recipe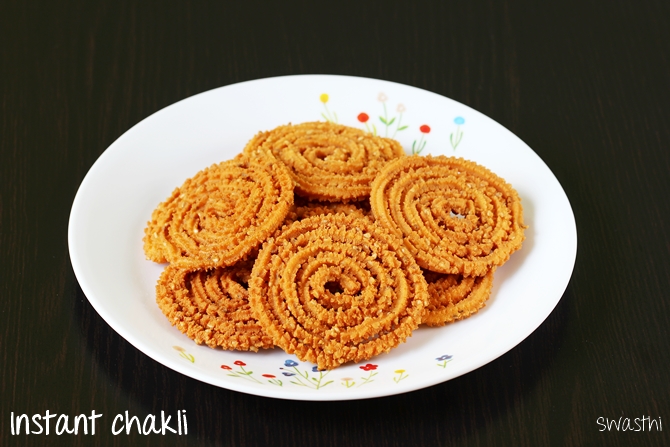 Chakli recipe - also known as chakralu are deep fried snacks made with rice flour, chickpea flour and other basic ingredients.
Ingredients (240 ml cup used)
1 cup rice flour
¼ cup besan / chickpea flour / kadalai maavu
¼ cup fried gram / roasted gram powder (can replace with besan, refer notes)
Salt as needed
1 tbsp sesame seeds (do not use unhulled)
1 tbsp hot butter or oil
1 tbsp ajwain / carom seeds/ vaamu
½ to ¾ tbsp. red chilli powder
Generous pinch of hing / asafoetida
water as needed
Oil for deep frying
How to make the recipe
Please follow the instructions mentioned below along with step by step pictures
How to make instant chakli recipe
1. Measure all the ingredients mentioned in the recipe card and set aside. Powder the fried gram in a mixer jar. We need only 1/4 cup of fried gram for this recipe. Make sure you measure the flour and use only 1/4 cup.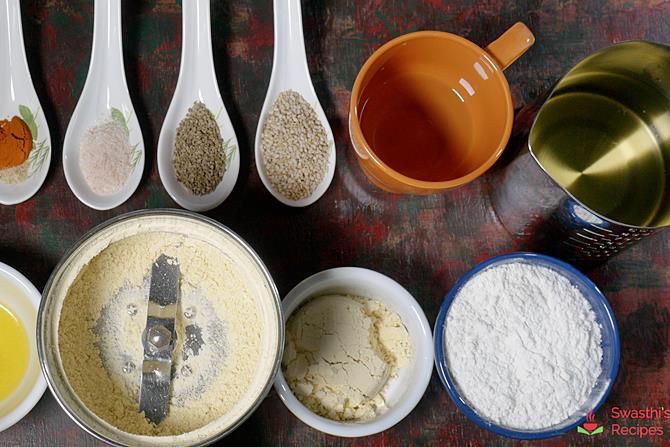 2. Add flour, red chili powder, salt, hing, sesame seeds, carom seeds to a mixing bowl. Mix up all these very well.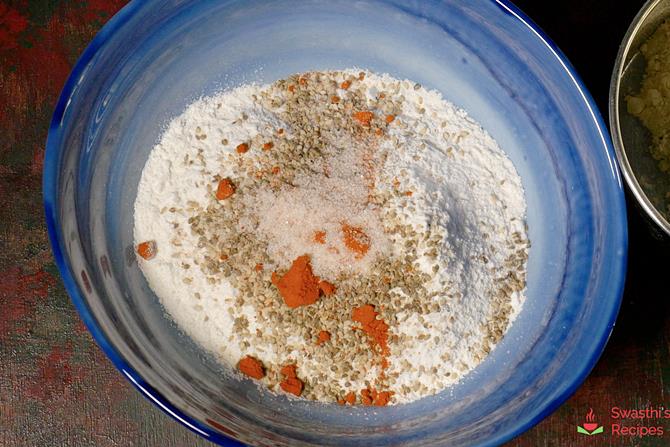 3. Add 1 tbsp hot butter or oil. Mix this up very well again.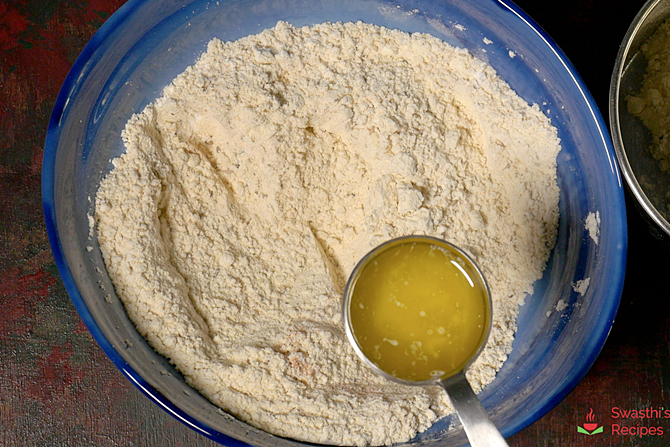 4. Add water just as needed.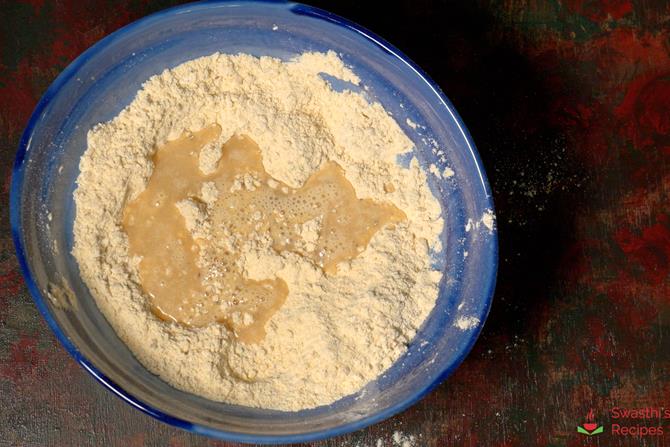 5. Make a tight dough. The dough has be non sticky and not dry either. If the dough turns sticky then you can also sprinkle some flour and mix it again.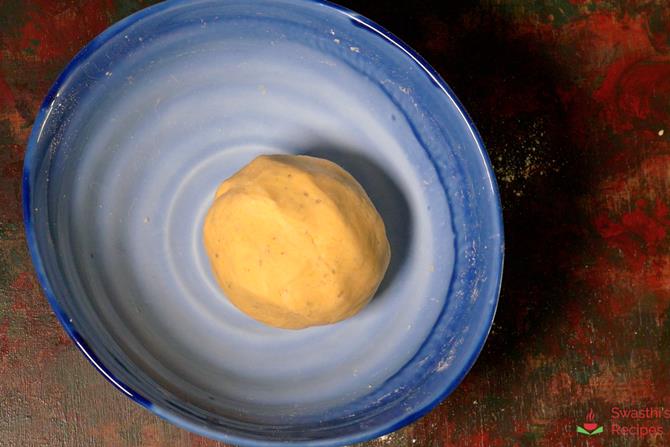 6. Grease the chakli maker.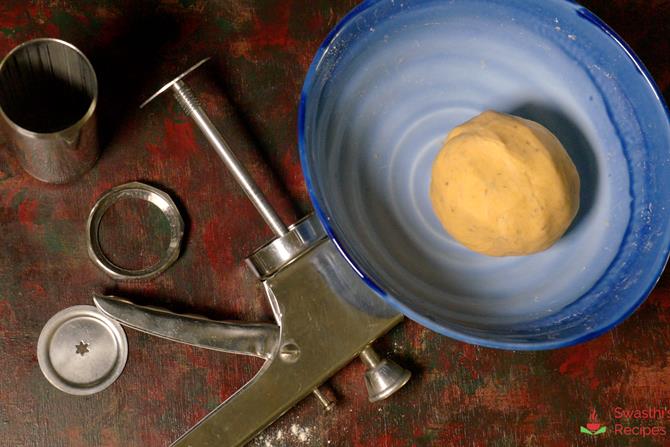 7. Divide the dough to 2 to 3 parts and fill the chakli maker. Press the chakli maker to release the dough and shape the dough to spirals.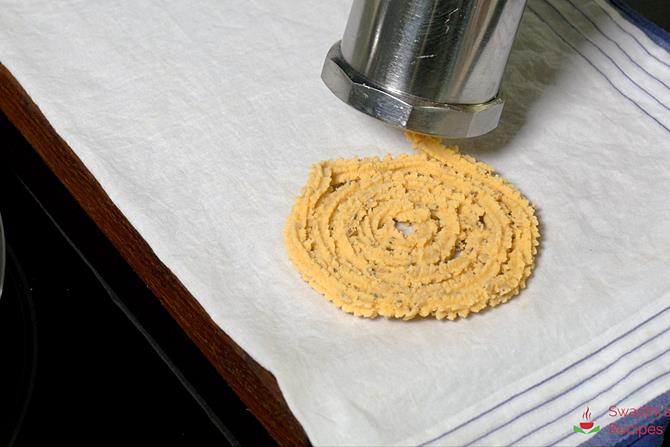 8. Heat oil in a fry pan. When the oil is hot enough drop a small piece of dough, it has to rise. Drop chakli in hot oil and fry them until golden and crisp.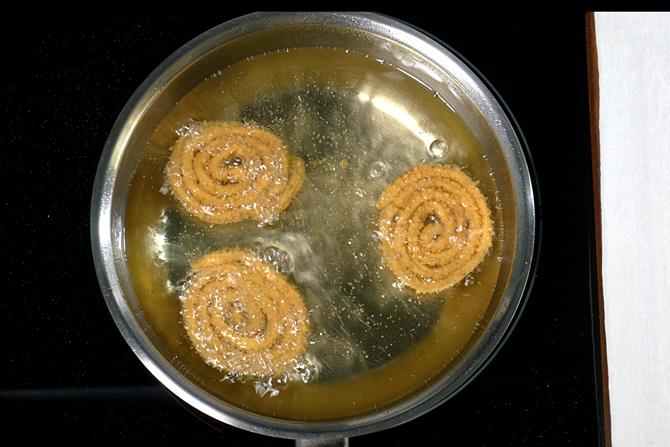 9. Drain them on a kitchen tissue and set aside. Continue making and frying chakli in batches. Do not allow them to dry up, you can also keep them covered with a cloth.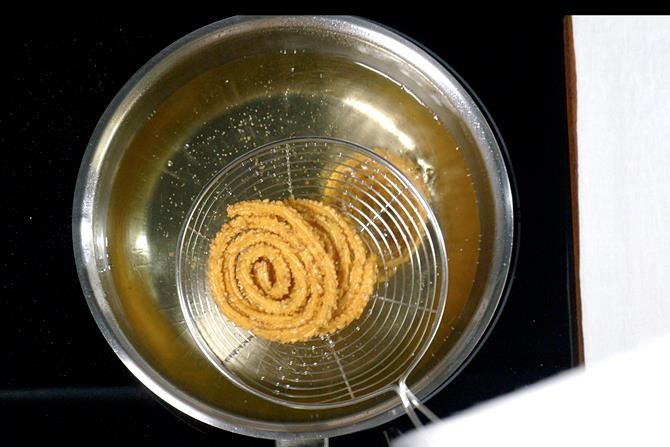 Cool chakli completely and store them in a airtight jar.