chicken majestic recipe – one of the popular dry chicken recipes from hyderabad, andhra pradesh served as starter.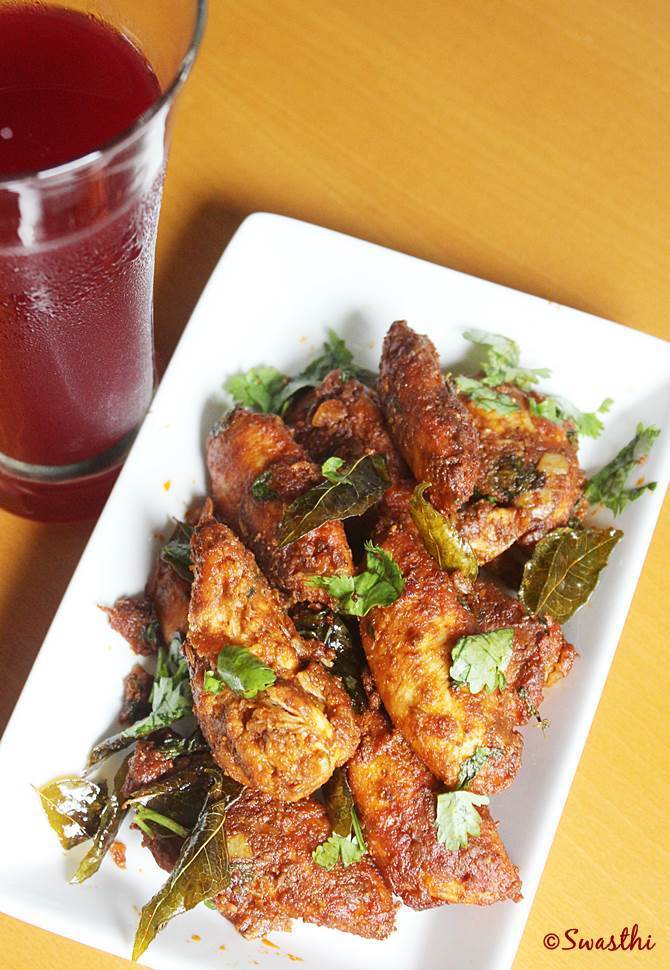 I wonder how I forgot to share this awesome chicken majestic recipe with you all, though I made it several times. This is one of the Andhra chicken starters that is not known to many since it is mostly popular only in Hyderabad. For hyderabadis this is not a new dish, but for the others iam sharing today how to make andhra chicken majestic or majestic chicken. This is a no egg recipe that yields soft and tender chicken that is fried or baked first and then seasoned like the popular street food chicken 65.
 
chicken can be baked or pan fried or deep fried before seasoning. If you have a good amount of time to dunk the chicken strips in butter milk for at least 2 to 4 hours, then you can bake or pan fry. If you do not have much time to soak the chicken in buttermilk then just marinate it for about 20 mins and then deep fry. The pictures you are seeing here is that of deep fried ones that I made during a friend's visit home.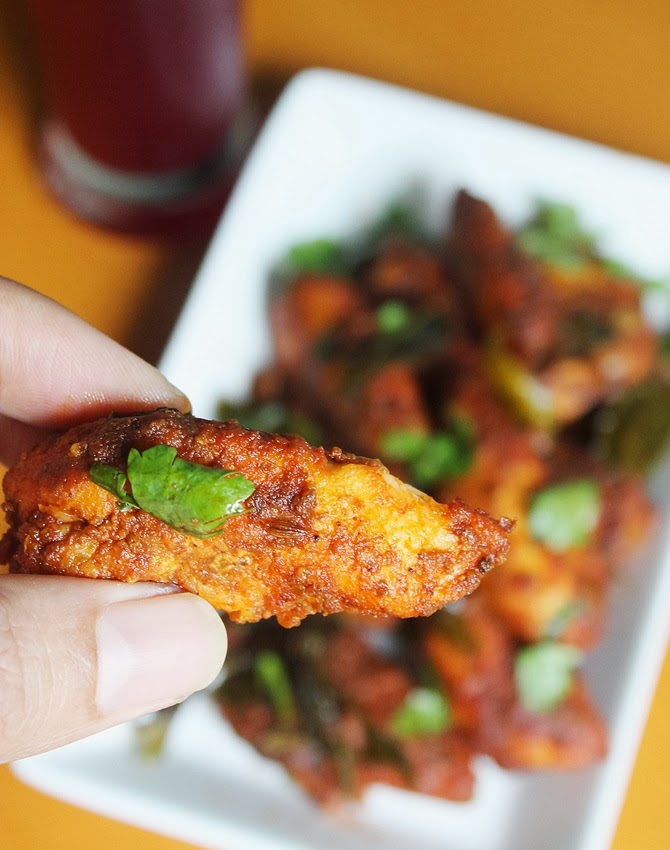 Tips and notes: This is actually a dry starter recipe, but I have also tried making it more moist by adding extra yogurt than what I mentioned in the ingredients list. That way it goes as a good side to rasam rice too as you see in this picture. If you wish to make it as a starter, stick on to the measurements mentioned below.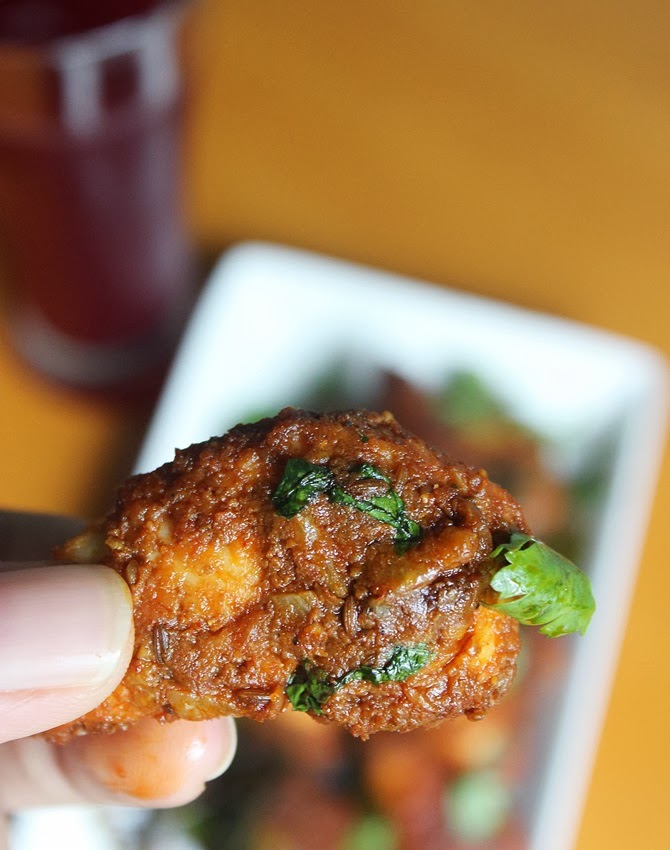 related chicken starters
lemon chicken
hyderabadi chicken 65
chilli chicken
chicken pakora
 
related dry chicken recipes
restaurant style dry chicken
garlic chicken
andhra chilli chicken
chicken roast
pepper chicken
 
find complete recipe of chicken majestic below
chicken majestic | dry chicken recipes | chicken starters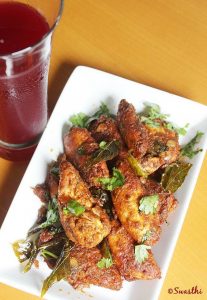 Hyderabadi chicken starter
Ingredients (240 ml cup used)
300 grams boneless chicken strips or fillets
½ cup Butter milk
1 ½ tbsp. corn flour
Salt to taste
Ginger garlic paste
Pinch of turmeric
¼ tsp red chili powder
Oil for deep frying or for pan frying which ever you chose to
Seasoning
Oil as needed (you can use the deep fried oil)
2 garlic cloves chopped
2 green chilies
1 sprig of fresh curry leaves
Fistful of mint leaves
¾ tbsp. soya sauce
¼ tsp red chili powder
½ tsp. garam masala powder
3 tbsp. Fresh Thick yogurt (curd) (do not use sour one)
How to make the recipe
Wash and cut chicken to strips to around 2 ½ inches length.
Soak them in buttermilk and salt for at least 20 mins if deep frying and 2 to 4 hours if you wish to pan fry or bake.
Drain up the buttermilk and add ginger garlic paste, pinch of turmeric, corn flour and ¼ tsp. red chili powder. Mix well and set aside for at least 10 mins.
Deep fry on a medium heat. If you fry on a low heat, the chicken will turn out hard and if you fry on very high heat, the chicken will not be cooked well from inside. So once the oil begins to smoke, reduce it to medium, wait for a min and then add chicken pieces to oil
Fry till these are lightly golden. Remove it to a kitchen tissue. Once you finish frying the chicken, transfer the oil to a different bowl and leave few tsps. In the pan.
Add garlic and saute. Add curry leaves and green chilies. Fry till the curry leaves turn crispy, then add mint leaves, red chili powder and garam masala. Saute quickly for a min and pour yogurt. Mix well and cook on a low flame till the moisture evaporates and becomes thick. Add soya sauce and mix.
Add chicken. Mix for the chicken to blend well with the cooked mixture. Off the heat.
Serve chicken majestic as a starter or as a side to rasam or rice.