Chicken pasta recipe – A basic spaghetti recipe made with fresh tomatoes and chicken. This is quick to make for a meal on a busy day as it doesn't take much time. Veggies, protein and grain all go in one dish making it a healthy and wholesome one without much effort.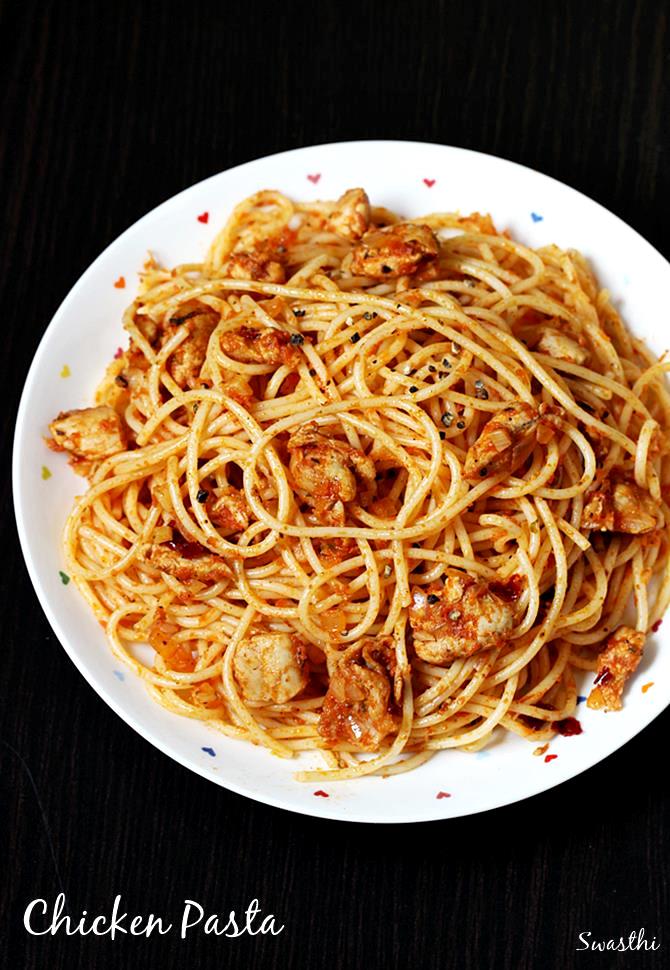 This can be served with a hot soup and some bread toast. We served with this chicken soup and veg cheese toast. You can also have it with Mushroom soup or Sweet corn soup, Cheese garlic toast or this quick French toast.
For more pasta recipes, check
Red sauce pasta
Spaghetti aglio olio
Pasta recipe with mushrooms
Pasta soup
Chicken pasta recipe card below
Chicken pasta recipe | How to make chicken pasta | Chicken spaghetti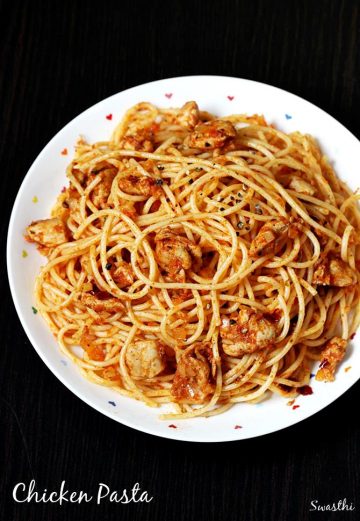 Chicken spaghetti in homemade tomato pasta sauce. It is served as a main course with a soup.
Ingredients (240 ml cup used)
160 grams pasta / spaghetti
Chicken shredded or cubed as desired
2 to 3 tbsp Olive oil
3 garlic cloves about 1 tbsp very finely chopped
1 small onion finely chopped
350 grams ripe red tomatoes or 1 ½ cup deseeded chopped
1 tsp red chilli flakes
½ to ¾ tsp coarsely crushed pepper
Generous pinch of All spice powder or any other spice powder if desired
Salt as needed
Herbs as desired
How to make the recipe
Bring water to a rapid boil in a large pot. Add salt and oil. Add pasta and cook al dente or just follow the instructions on the pack. Set aside some pasta cooked water. Drain off in a colander.
Saute garlic in hot oil and add chicken. Add some salt and toss until well cooked.
Add spice powders. Saute on a high heat for 2 mins. Set the chicken aside.
Add more oil and saute some garlic. Then add onions. Saute until the onions turn golden.
Add pureed tomatoes and cook until the sauce thickens.
Add sauted chicken and 2 to 3 tbsps of pasta cooked water. Mix and cook until the sauce reaches a thick consistency
Add pasta and cook for just 2 to 3 mins. Add more olive oil if it looks dry.
Serve chicken pasta hot.
For more
pasta recipes
, you may like to check
Pasta soup
Red sauce pasta
Masala pasta
Pasta paysam
How to make chicken pasta recipe
1. Bring 10 cups of water to a boil in a large pot. Add salt and 1 tsp of oil. Add spaghetti and cook as per the instructions on the pack. I used organic durum wheat spaghetti.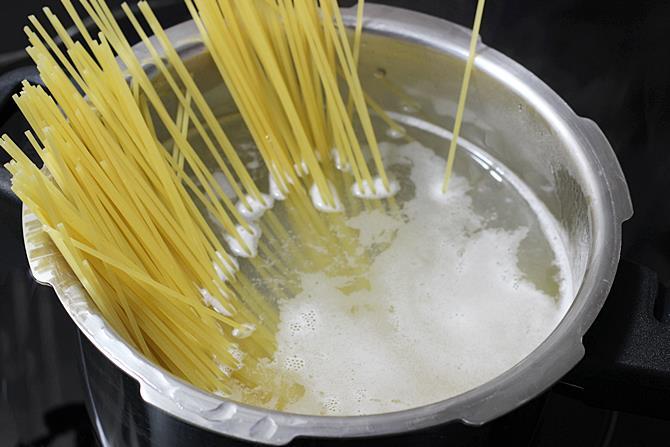 2. They must be cooked al dente. Drain them in a colander and rinse them well. I prefer to smear about 1 tsp of olive oil over the pasta to keep them non sticky.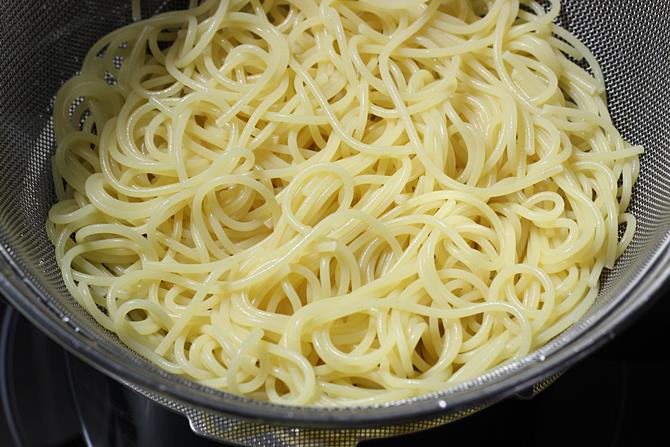 3. Heat oil in a pan and saute garlic until it smells good.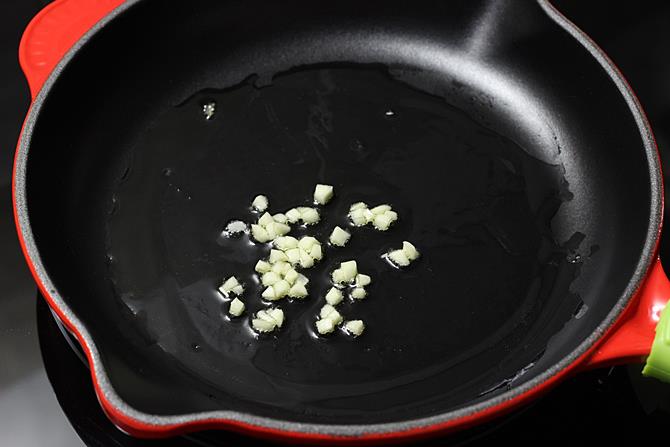 4. Add chicken shredded or cubed and then sprinkle salt. I had brined the chicken in vinegar for about 2 hours. If you have brined yours in salted solution, then skip adding salt to the pan here.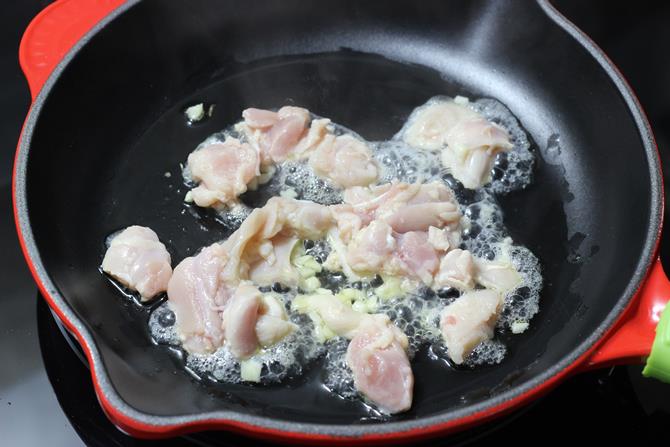 5. Saute on a medium heat until completely cooked. Add spice powder and pepper. I used all spice. Saute on high heat just for a min or 2.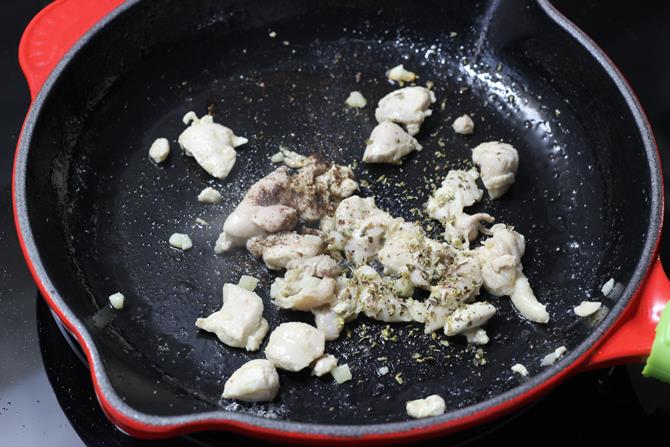 6. Set the chicken aside. Add little more oil to the pan. Saute garlic until aromatic. Then add onions.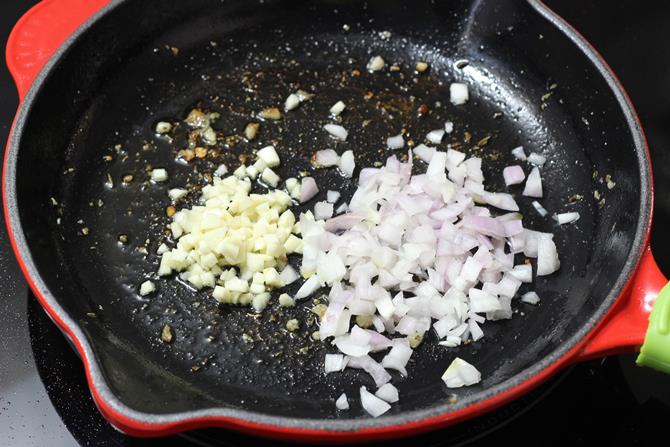 7. Saute until the onions turn golden.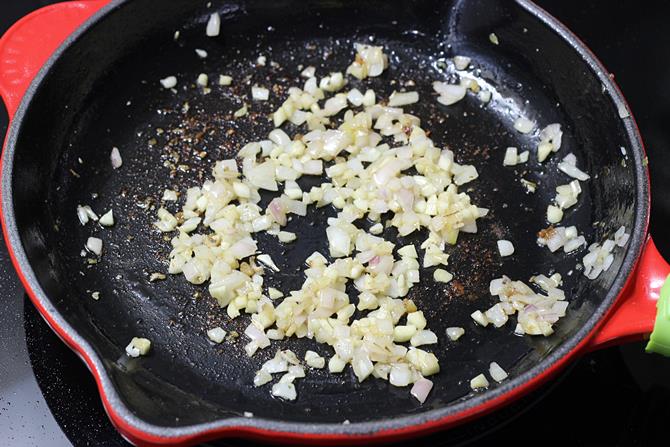 8. Add the pureed tomatoes. (deseeded)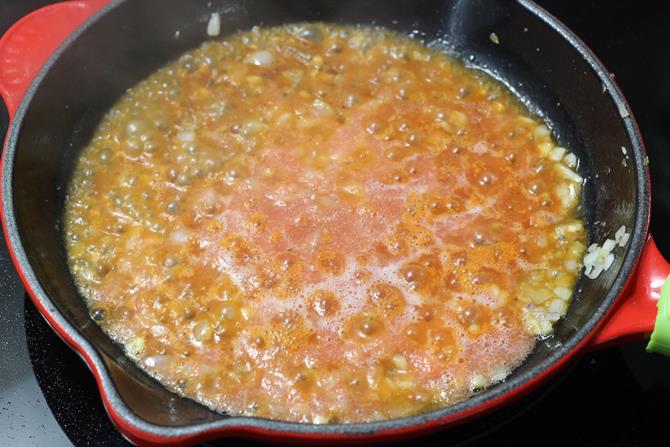 9. Cook until the sauce thickens. It does take some time to thicken. I over cooked the sauce here, was having fun with the kids and forgot about this. Time to add the chicken, chilli flakes, coarsely crushed pepper and oregano. To make chilli flakes, I just pulsed few crisp red chillis (non spicy kind) in a mini blender.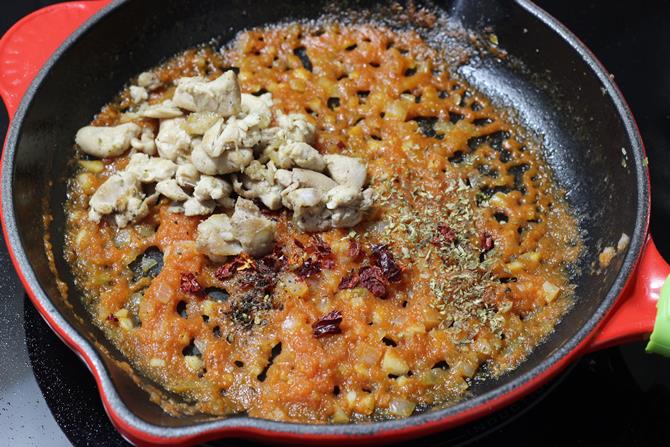 10. Add 2 tbsps of water or pasta cooked starchy water. And cook till it reaches a saucy consistency as shown in the picture.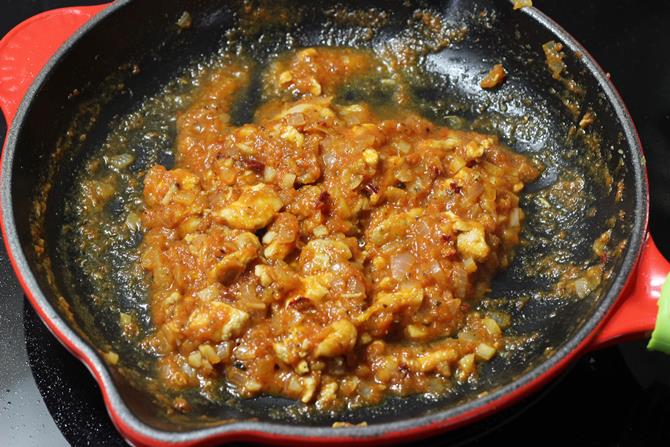 11. Add cooked pasta.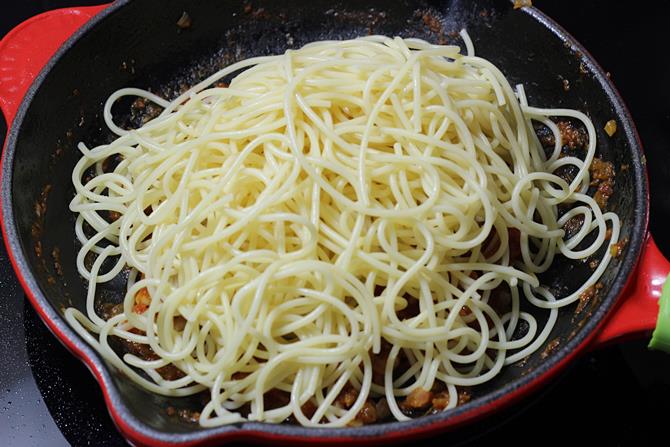 12. Saute for 2 to 3 mins. Off the heat. At this stage if your chicken pasta looks dry, add little more olive oil.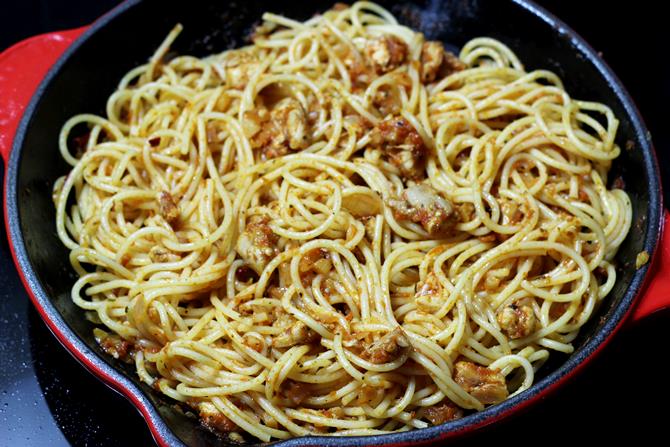 Serve hot or warm with a bowl of soup.