chicken tikka is a popular chicken appetizer across the globe. Chunks of tender chicken are marinated in yogurt spice mix and then grilled. Iam sharing how to make chicken tikka. Enjoy it as a appetizer or make fried rice using these tikkas.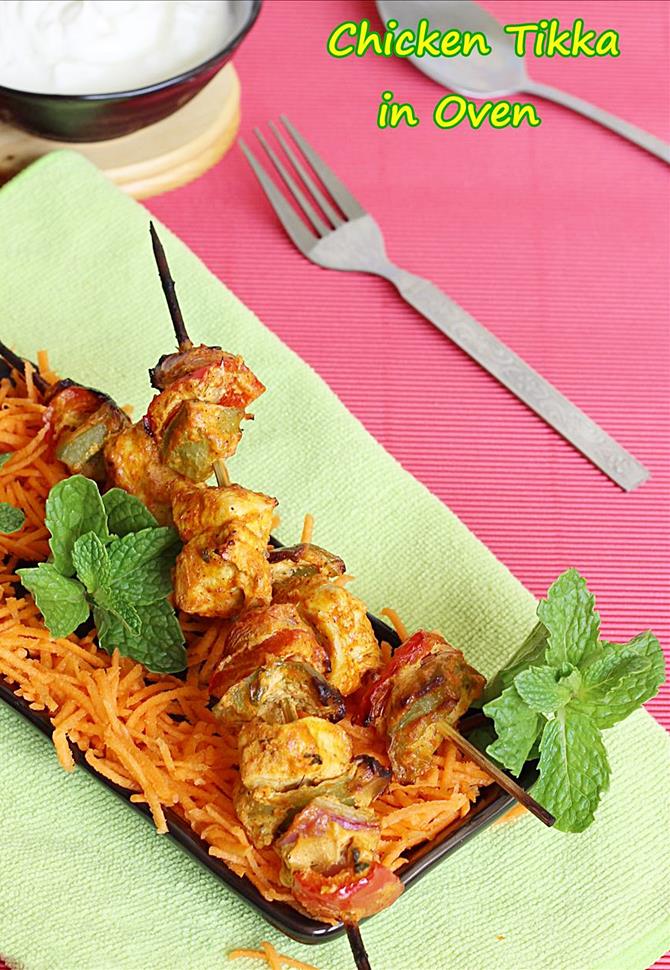 You can even use left over grilled chicken tikka to make this fried rice.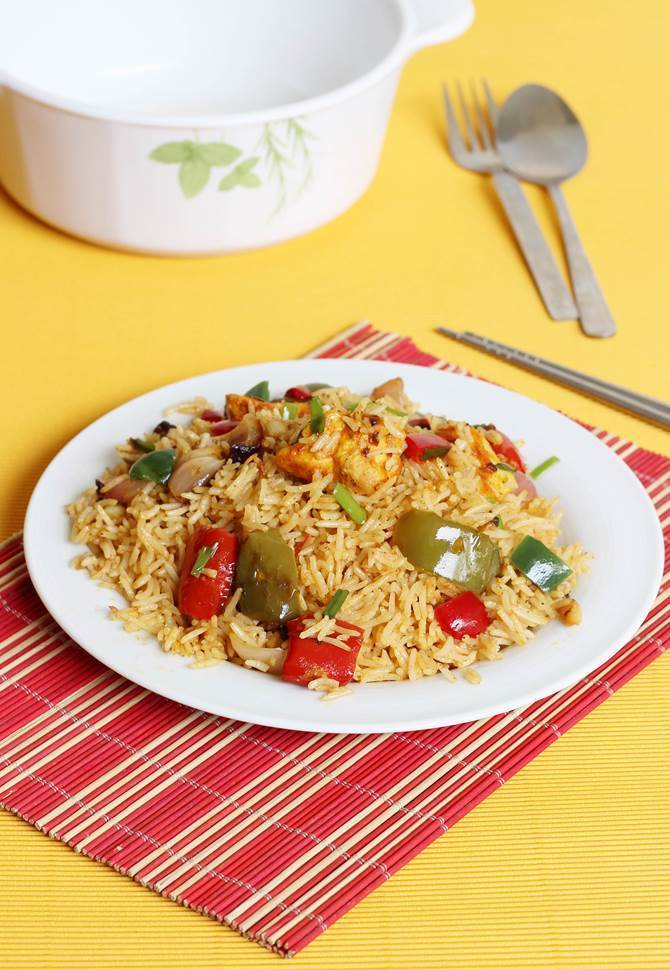 chicken tikka fried rice can be prepared with either oven made tikka or tawa fried tikkas and can even use any leftover curried chicken pieces. I have tried all the versions several times and all came out well.
 
for more recipes, you can check this collection of 10 fried rice recipes.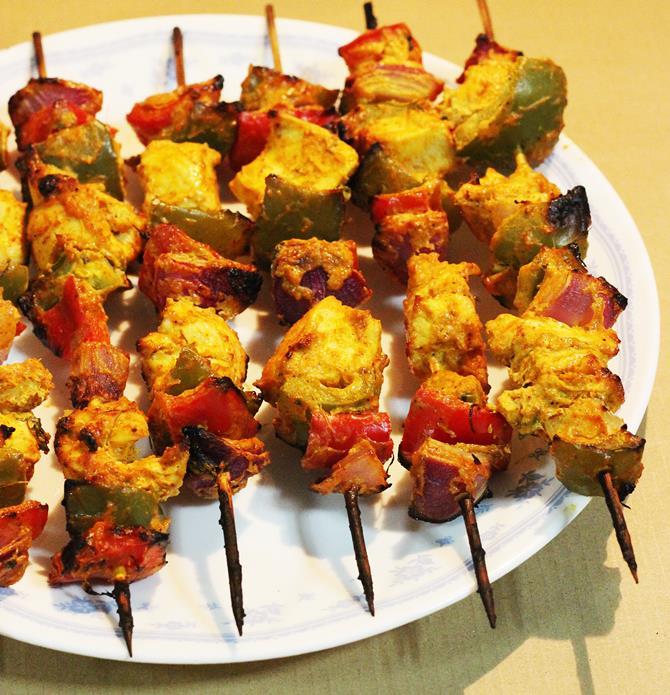 find complete recipe of chicken tikka and fried rice below
chicken tikka fried rice - restaurant style chicken tikka and fried rice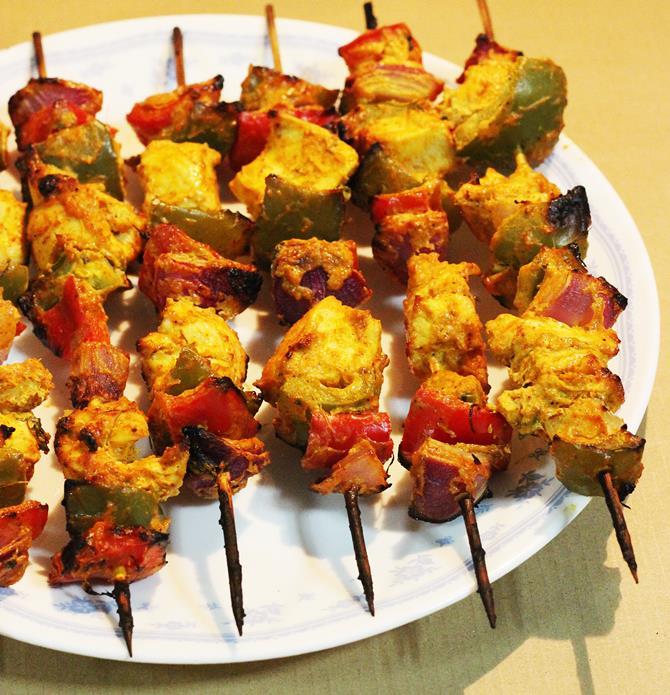 Ingredients (240 ml cup used)
½ cup regular thick yogurt or ½ cup hung curd or greek yogurt
250 grams of cubed boneless chicken
1 small onion cubed
1 tbsp. besan / chickpea flour
¼ green bell pepper
¼ red bell pepper
chicken tikka masala marinade (or store bought tikka masala powder)
¼ tbsp. kasuri methi / dried fenugreek leaves (crushed)
½ tsp. Kashmiri red chili powder or paprika
Salt to taste
1 tsp. ginger garlic paste
⅛ tsp. pepper powder
⅛ tsp. turmeric
1 tbsp. lemon juice (if curd is sour, you can skip this)
¼ tsp biryani masala powder or ½ tsp garam masala
½ tsp coriander powder
½ tbsp. oil
to make fried rice
1 cup rice
Fistful of spring onions
1 tbsp. garlic chopped
⅛ tsp pepper powder
1½ tbsp. olive oil
Sauces
1½ tsp. Vinegar
1 tbsp. Red chili sauce
1 tbsp. Soya sauce
½ tbsp. chili garlic sauce
How to make the recipe
make chicken tikka
please refer post on how to make chicken tikka in oven or for making tikka on tawa refer chicken tikka masala
make fried rice
Heat oil in a pan on high flame, fry garlic for 2 to 3 mins, add white spring onions if using, fry for 2 mins.
Add the tikka with veggies from the skewers, fry for a min or two.
Pour the sauces and when it begins to bubble. Add the green spring onions, rice and pepper powder and toss.
Fry for 2 to 3 mins.
Notes
If you intend to make chicken tikka on stovetop, refer my chicken tikka masala recipe
if you want to use curried chicken, roast chicken pieces and capsicums on a high flame for 3 to 4 mins at step 2
if you wish to add more veggies, you can use cabbage and carrots too at step 1.