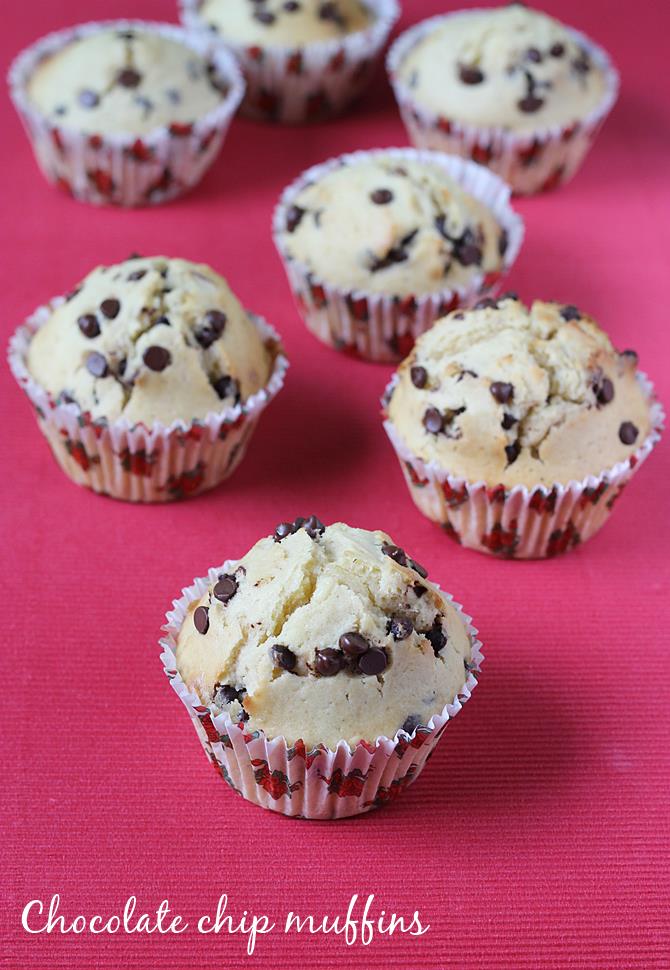 chocolate chip muffins recipe – this is one of the recipe that i have tried many times and is a keeper since it is very easy to make. It yields delicious, soft and fluffy muffins that make a good after school snack for kids.
 
I have baked it several times using half whole wheat flour and half plain flour and they turned out the best. These can also be made using only wheat flour but they turn out dense. This time i made them using unbleached pastry flour, since i did not have any other flours in hand. I adapted this chocolate chip muffins recipe from food and is a good one for beginners.
 
The ingredients mentioned in the recipe box yields 12 large muffins or 18 regular muffins. This recipe cannot be halved due to the quantity of eggs but can be doubled. To make smaller quantity, the recipe has to be scaled down to 1/3 or 2/3 proportions.
 
Here is the quantity of ingredients scaled down to 1/3 and makes 4 large muffins or 6 regular muffins
 
1 cup flour
1/3 cup sugar
1 tsp baking powder
¼ tsp salt minus a pinch
1/3 cup milk
¼ cup unsalted butter
1 egg lightly beaten
½ tsp vanilla extract
1/3 cup mini chocolate chips
 
how to make chocolate chip muffins recipe
1. Grease the muffin tin, this helps the liners to stay in place without moving. Place the muffin liners. Preheat oven to 180 C. Sieve together flour, baking powder, salt. I added a bit of cinnamon that is optional. Half wheat flour and half plain flour (maida) works good for this recipe, also only wheat flour can be used but the muffins turn out to be dense. But i used unbleached pastry flour since that's what i had when i made these.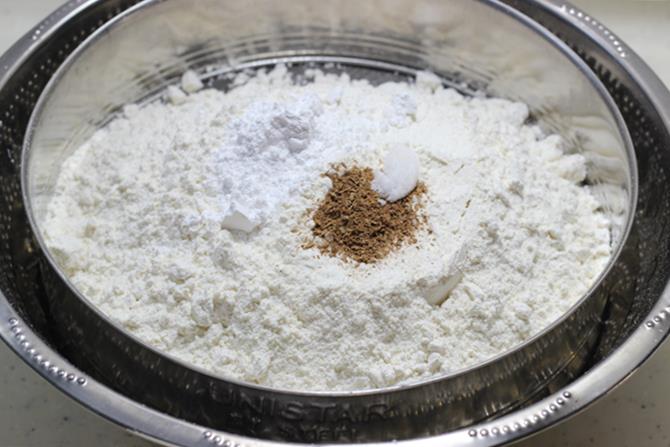 2. Add sugar to the sieved mixture. I used organic sugar. Half brown sugar and half white sugar too works well. It also gives a little dark color to the muffins.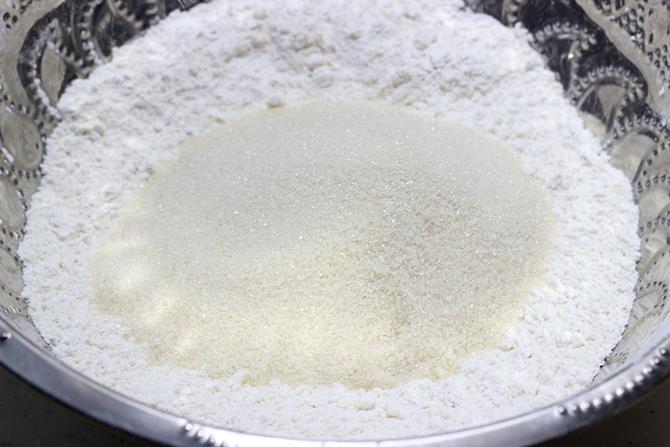 3. Lightly beat eggs in a mixing bowl. Melt the butter and cool it. Make sure all the ingredients are at room temperature.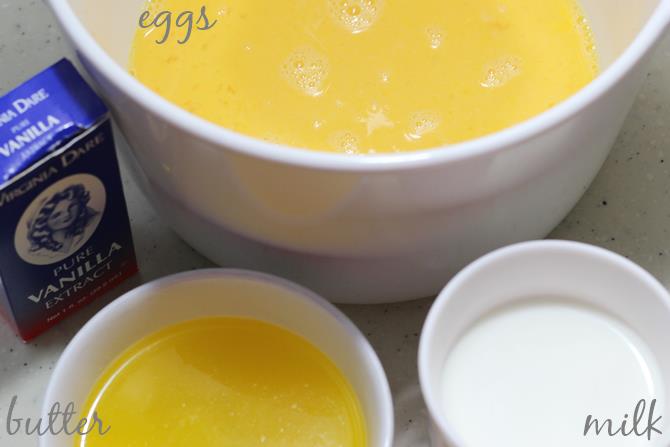 4. Mix together butter, lightly beaten eggs, milk and vanilla.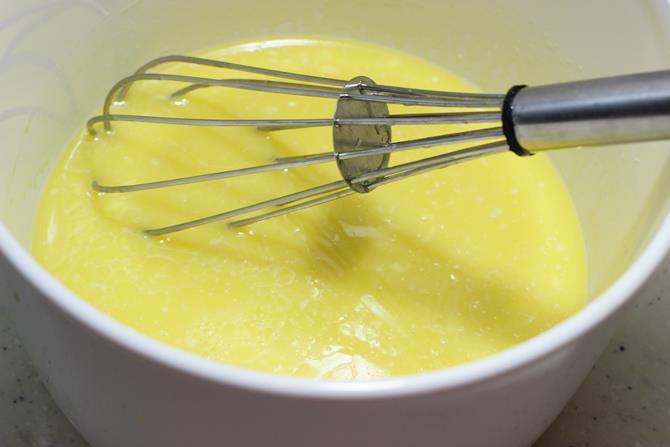 5. Add half of the flour to the wet mixture and mix until combined. Add the rest of the flour and mix until just combined. Do not over mix it, it makes the muffins tough.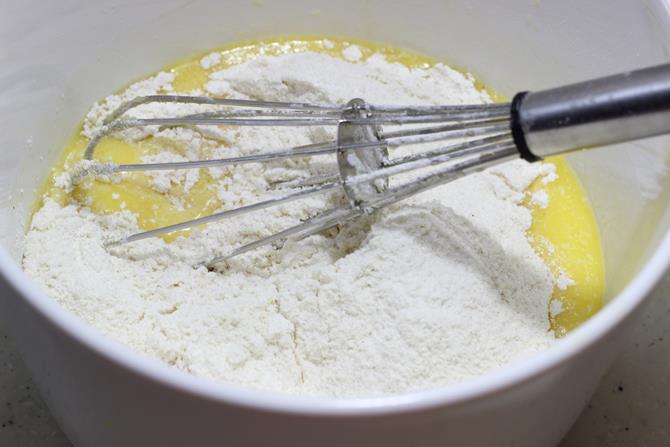 6. Add chocolate chips, mix again until just combined.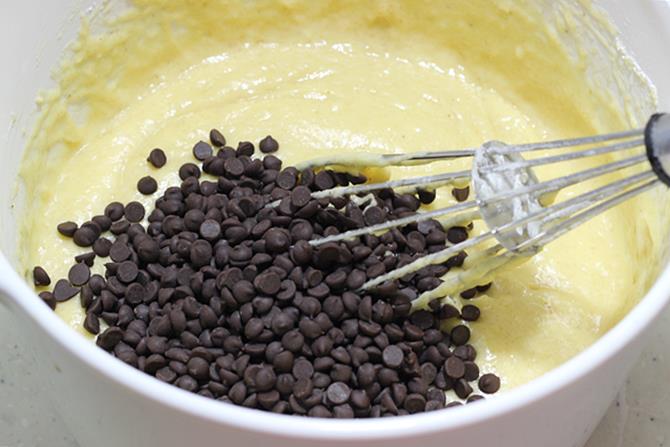 7. At this stage batter is fairly thick. The color of your batter may turn different based on the ingredients used like wheat flour, butter or brown sugar.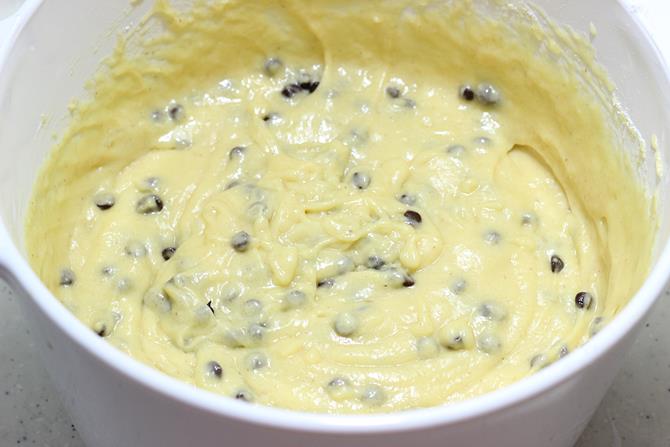 8. Fill the batter equally in all the liners.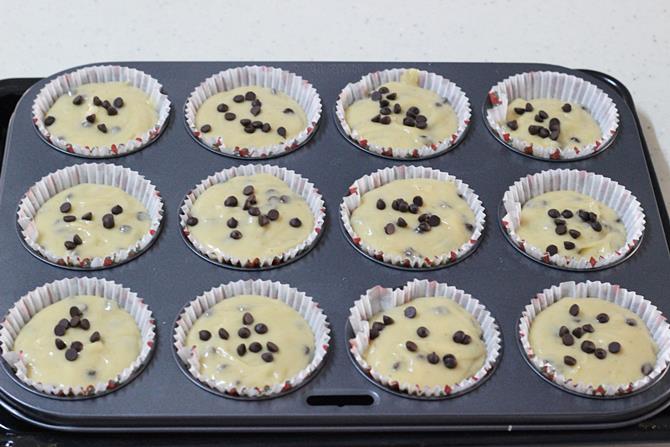 9. Bake at 180 C for 20 minutes. These are large muffins, but if making smaller i suggest checking after 12 minutes. Check the doneness by inserting a Tooth pick, it should come out clean.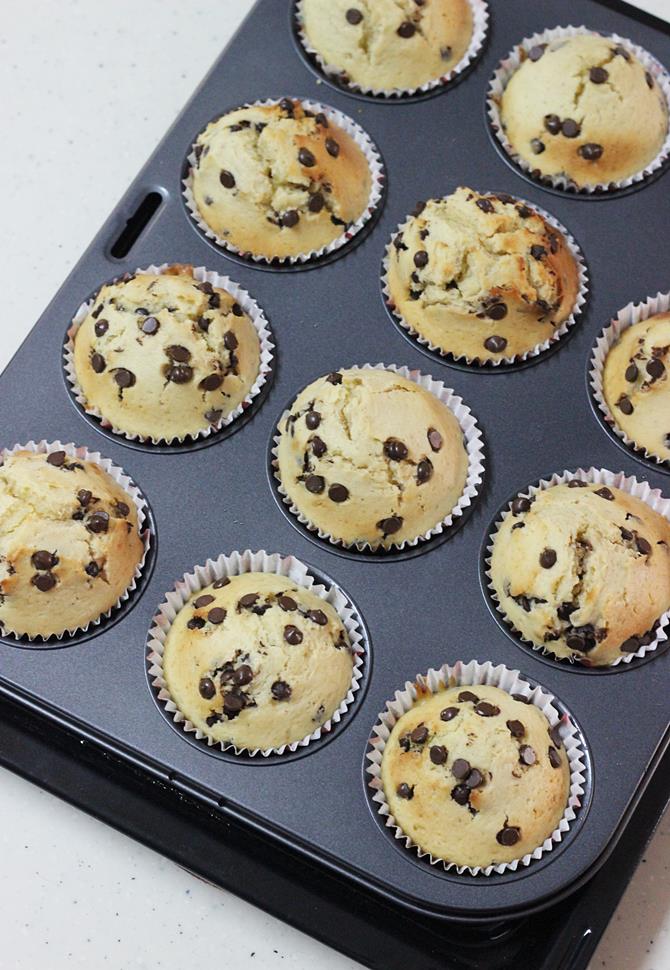 Cool them on a wire rack. These keep good for about 4 days if refrigerated. They can be reheated in microwave for 1 to 2 minutes.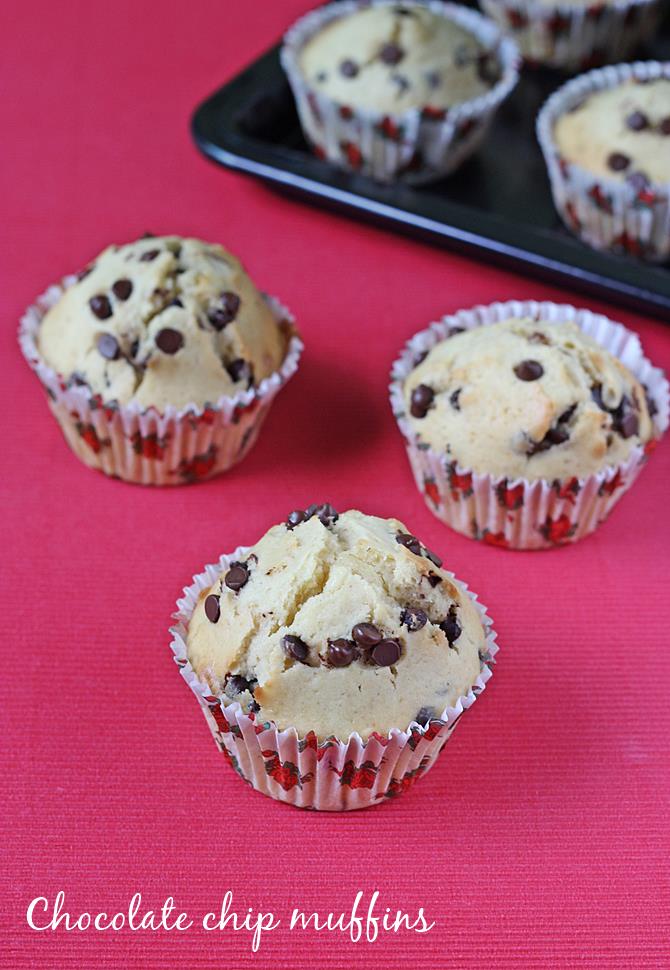 chocolate chip muffins recipe | easy muffins recipe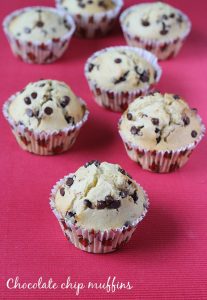 Quick and easy muffin recipe suitable for beginners.
Yield / Serves:
12 Large muffins
Ingredients (240 ml cup used)
3 cups flour
1 cup sugar
3 tsp. baking powder
½ tsp salt
1 cup milk
¾ cup unsalted butter
3 eggs (lightly beaten)
1½ tsp vanilla extract
1 cup mini chocolate chips
How to make the recipe
Preheat the oven to 180 C for 15 minutes. Grease and place the muffin liners in a tin.
Sieve all the dry ingredients except sugar. Add sugar and mix. Set this aside.
Add eggs to a bowl and beat them lightly, Add milk. vanilla and melted butter. Mix everything well.
Now add half of the dry mix and stir. Add the rest and stir just until combined well. Add choco chips and stir.
pour the muffin batter to the liners equally.
Bake for 20 minutes if making large muffins or bake for just 12 minutes if making regular sized muffins.
Tooth pick inserted must come out clean.
Cool them on a wire rack.
Best served warm.