Chocolate ice cream recipe without Ice cream maker. There are so many ways an Ice cream is made, this recipe does not use eggs nor has a custard base. Its one of the most simple recipes to make a chocolate ice cream in a Ice cream maker. But the same recipe works wonderfully well even with out a Ice cream machine. This recipe has been used by me for few years but always in a Icecream maker. I had never thought it would work just with an electric beater. Last week I chilled the Icecream mixture but forgot to freeze my Icecream maker bowl, which is the basic requirement to use it.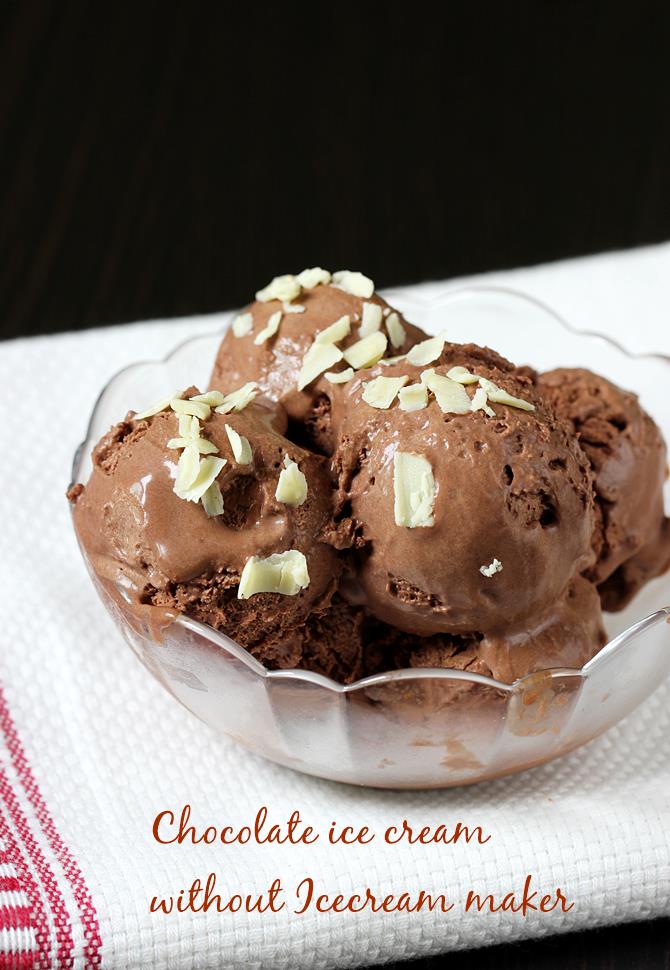 I didn't know what to do since I had promised my kids the chocolate Ice cream when they return from school. I had no other choice than to try using a electric beater and surprisingly it turned out too good and delicious that too without any ice crystals. The magic ingredient here is a good quality cocoa powder. The picture you see above was after freezing it for just 3 hours but a overnight freezing does set it well.
For more Ice cream recipes, you can visit
Pistachio Ice cream
Vanilla ice cream without eggs
Ice cream recipe without Ice cream maker
Mango Ice cream
Chocolate banana ice cream
Chocolate ice cream recipe
Chocolate Ice cream recipe | How to make eggless chocolate ice cream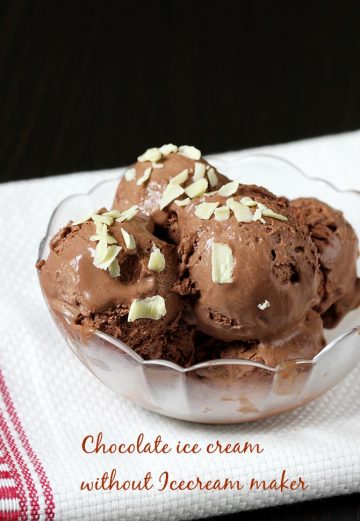 Homemade chocolate ice cream made with electric beater, without Icecream maker.
Recipe type:
Dessert / Sweet
Yield / Serves:
1.25 liters
Ingredients (240 ml cup used)
2 cups chilled cream (fresh cream or whipping cream - preferred 25 to 35% fat)
1 cup full fat milk
¾ cup cocoa (use good or premium quality, I used organic)
½ cup sugar (prefer organic) (can reduce 2 tbsp)
½ cup brown sugar or regular sugar
2 tsps vanilla extract
How to make the recipe
Mix together cocoa, sugar and milk until sugar melts completely. Break up the lumps if any. You can also filter the mixture.
Add cream and vanilla. Stir well. Chill this for about 4 hours at the lowest temperature settings.
Beat with a electric beater until peaks are formed. Transfer this to a freezer safe bowl.
Freeze overnight or until set.
Scoop chocolate Ice cream and serve.
How to make chocolate Ice cream at home
1. For this recipe any cream with at least 25% fats work well. I used milky mist fresh cream that has 40% fats as much as the heavy cream. You can also use low fat cream like amul or any other. The recipe works well due to the addition of cocoa powder. Just make sure you use very good quality cocoa, since the fats in the cocoa helps to prevent the ice crystals here.
This chocolate ice cream recipe does not work well with low quality cocoa which is dry and has less fats. We will also need vanilla extract, full fat milk, brown sugar and granulated sugar. Brown sugar is used to deepen the flavor of chocolate. I haven't tried using all brown sugar.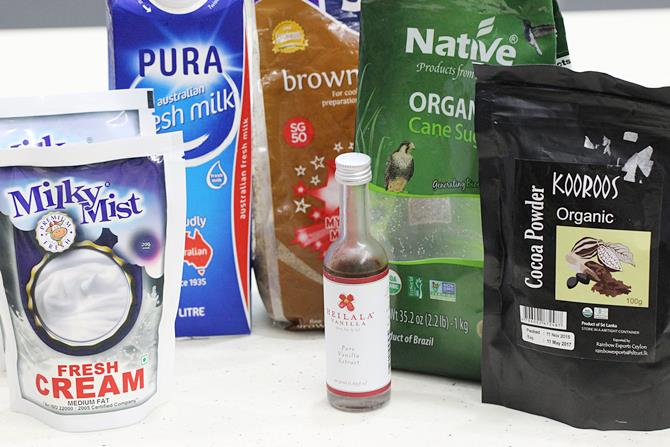 2. Add sugar and cocoa to a large mixing bowl.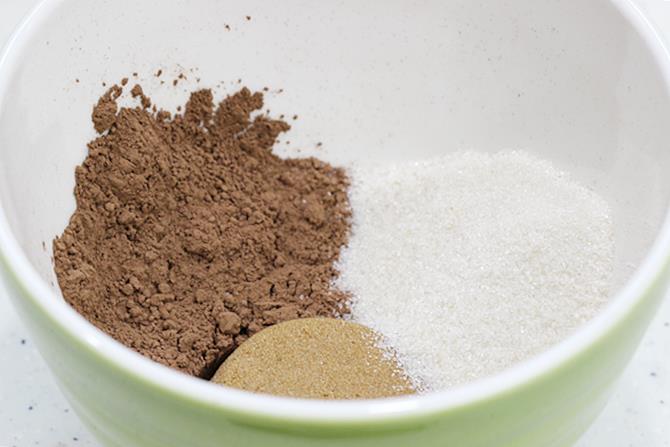 3. Add milk.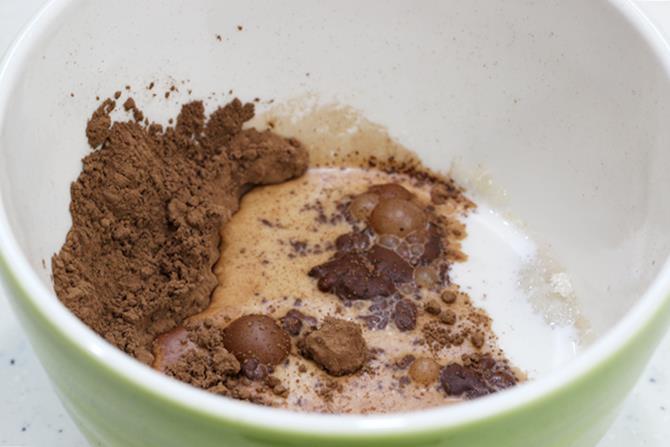 4. Mix well until the sugar dissolves completely. Make sure there are no cocoa lumps.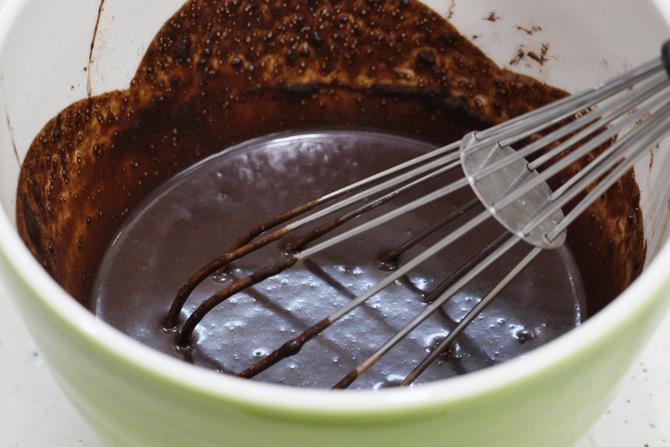 5. Add the cream.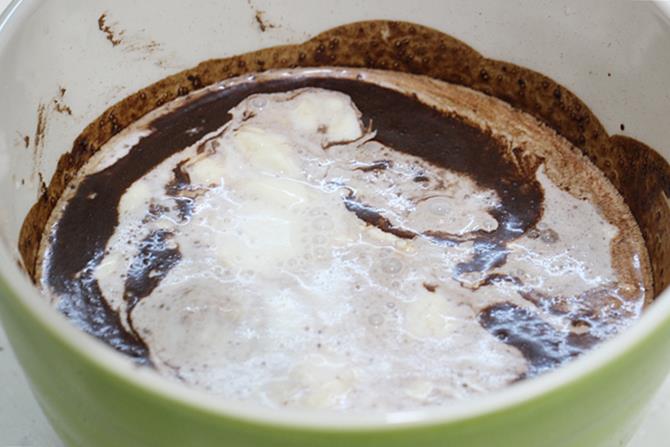 6. Mix everything well. Cover and refrigerate at the lowest temperature settings for at least 4 hours. You may also filter the mixture to make sure there are no cocoa lumps.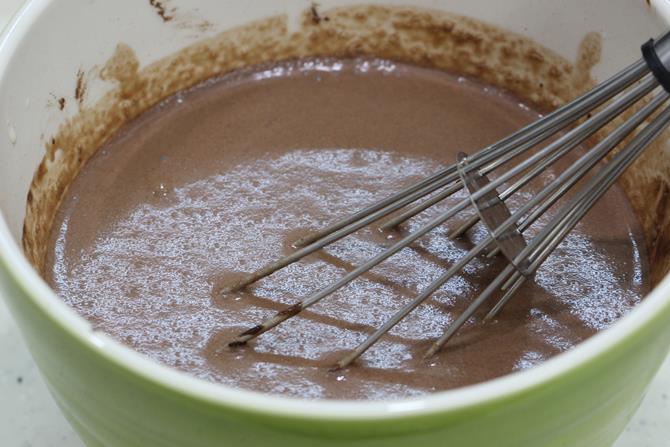 7. Begin to beat with an electric beater. If you have a ice cream maker, you can start your machine and pour the chilled mixture. Run for about 15 to 20 mins.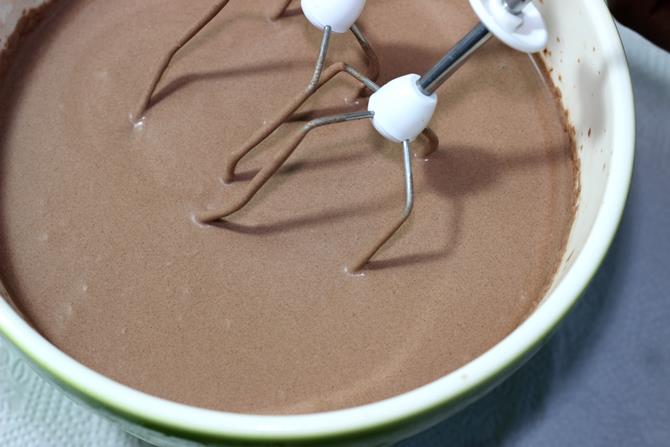 8. Beat until you see peaks. If you use low fat cream, you will see soft peaks.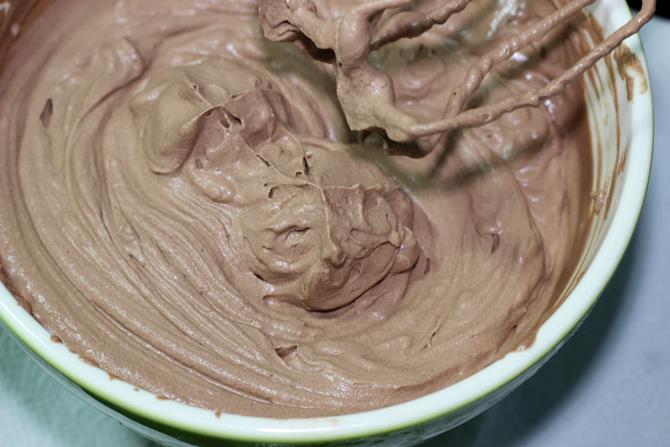 9. Thick luscious soft serve chocolate ice cream is ready. The difference in the color is due to zoom.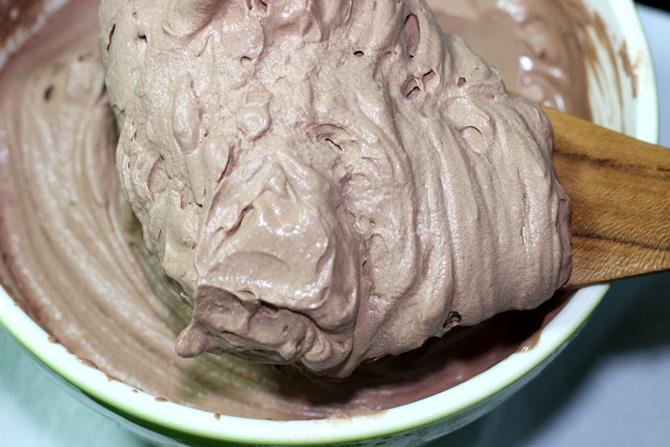 10. Transfer it to a freezer safe box. Cover and freeze overnight or until set.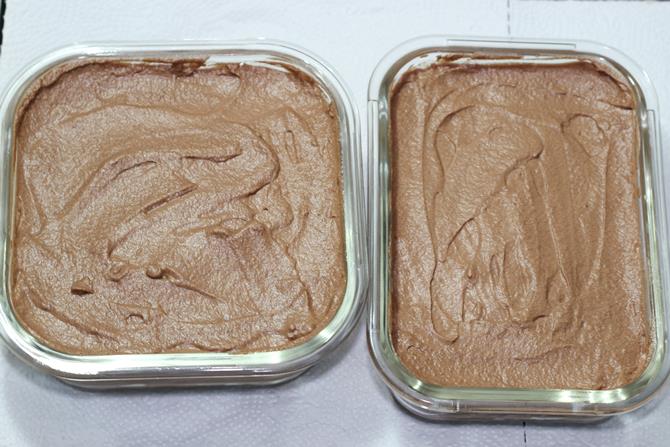 Scoop and serve chocolate ice cream. I used white chocolate for topping. The icecream is sweet enough and doesn't need any topping.