Coconut fig smoothie recipe – Young coconut meat and fresh figs blended together with a dash of honey. WOW ! The Crunchy seeds in the coconut fig smoothie is something to really rave about.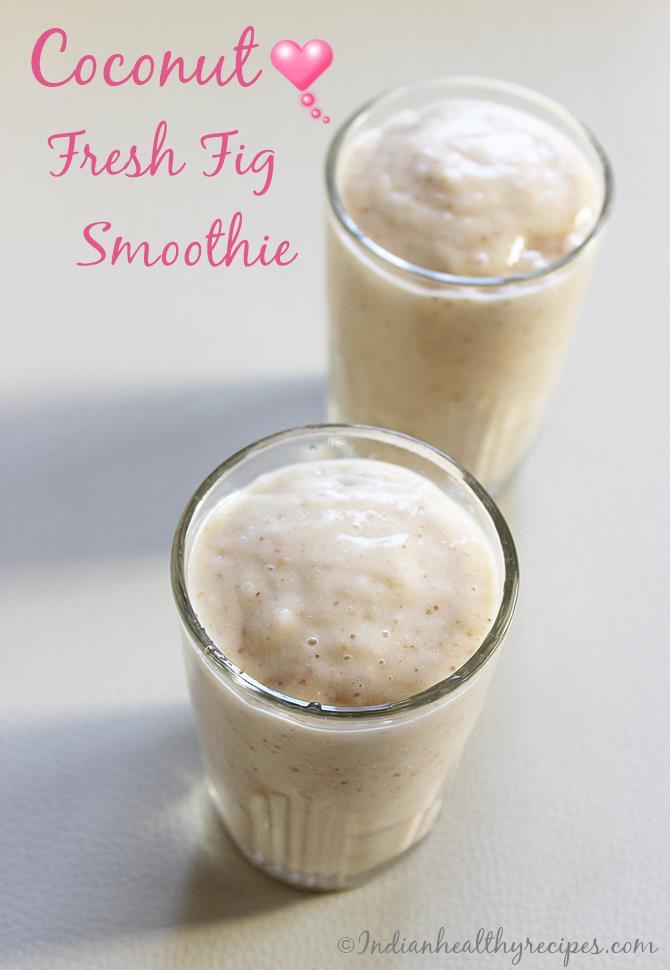 This coconut fig smoothie was made on a hot summer morning, during my trip to India. These fresh figs were from our farm and so too the tender coconuts.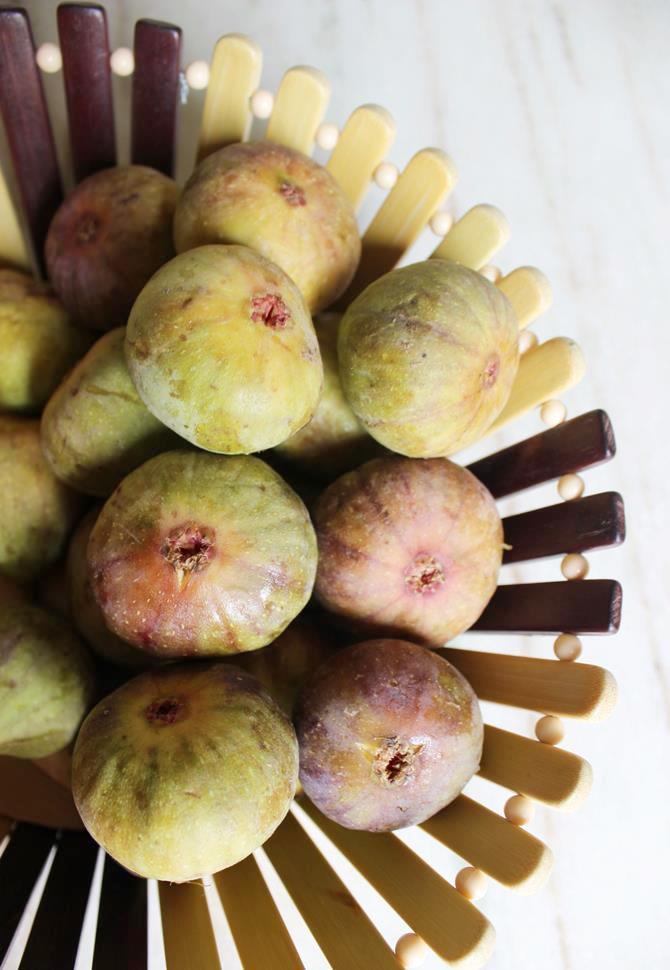 Coconut has immense health benefits. The young coconut or tender coconut meat is easy to digest and one of the exiciting ways to enjoy this is to make a delicious smoothie, pair it up with mango, banana or figs, all taste equally great.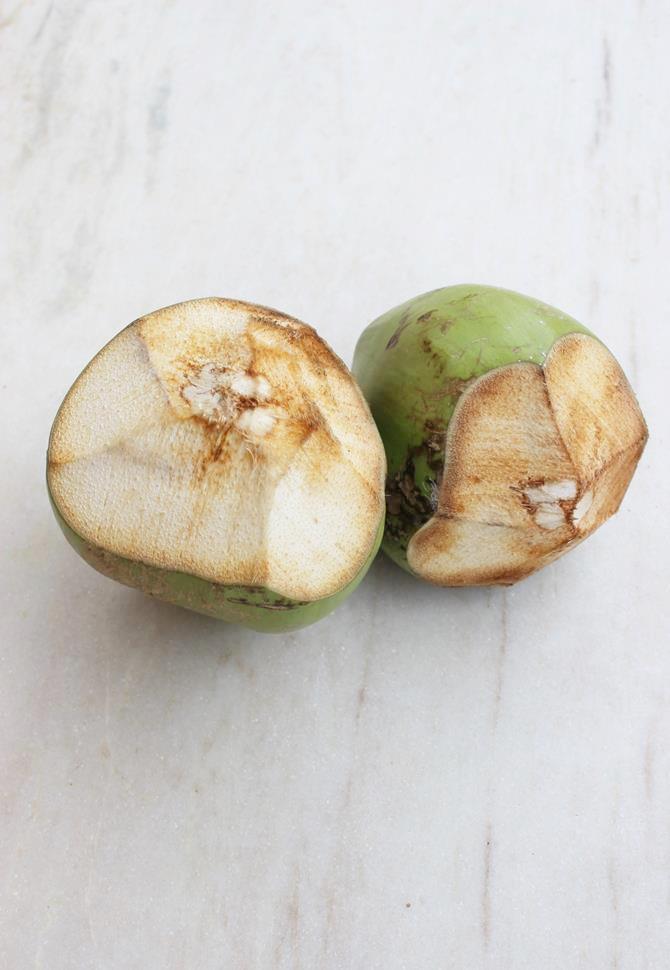 After slurping off the water from a couple of tender coconuts daily, they were just thrown away as it is hard to break open them. One fine day, kids got my dad to break open them with a cleaver. Since then we got hooked to enjoying the coconut meat.
Enjoy coconut smoothie and beat the heat, tender coconut meat cools the body naturally.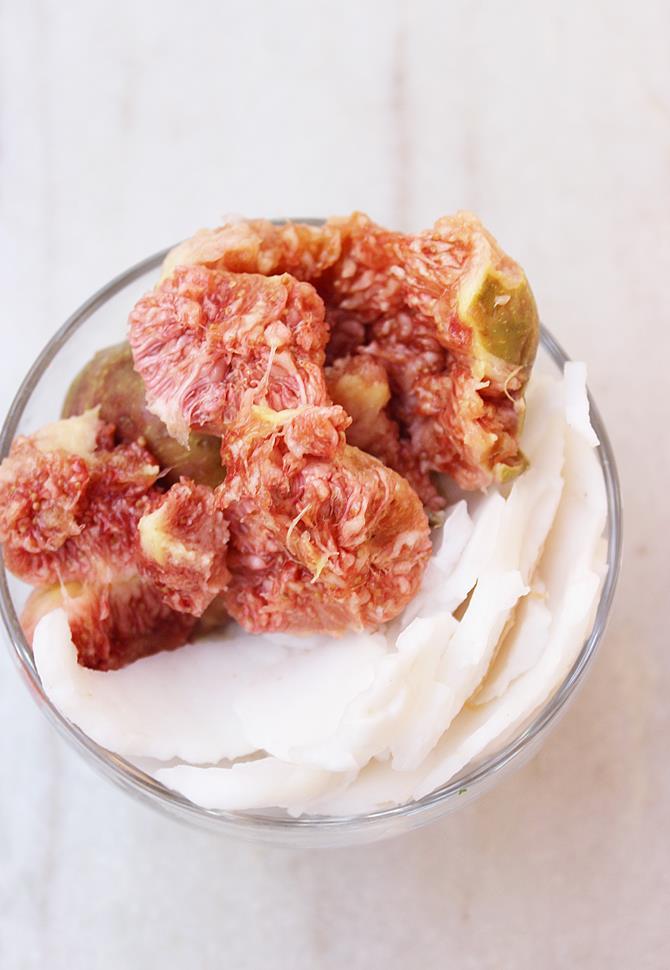 For more healthy summer smoothie recipes, check
mango almond smoothie,
mango soya smoothie,
banana chocolate smoothie,
almond carrot and grape smoothie
Coconut fig smoothie recipe below
Coconut fig smoothie recipe | Tender coconut smoothie recipe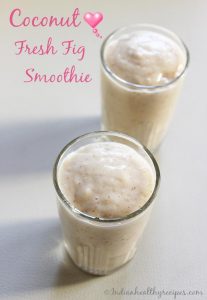 Young coconut fresh fig smoothie
Ingredients (240 ml cup used)
Tender young coconut from 2 large coconut
Fresh ripe figs 10 to 12
Honey 2 tsps. (optional)
Ice cubes or Water as needed
How to make the recipe
Wash figs in salted water. If you are using organic figs, you can keep the skin otherwise scoop the pulp and use
Bend all the ingredients well to smooth.To thin down the smoothi, add coconut water or just plain water.
Serve chilled or at room temperature.