Coconut recipes – Collection of 10 easy coconut recipes using fresh and dry coconut. Coconut is one of the most basic and essential fruit or seed that is commonly used in cooking across the globe. Coconut in any form if consumed in moderation is healthy and said to rejuvenate the mind and body.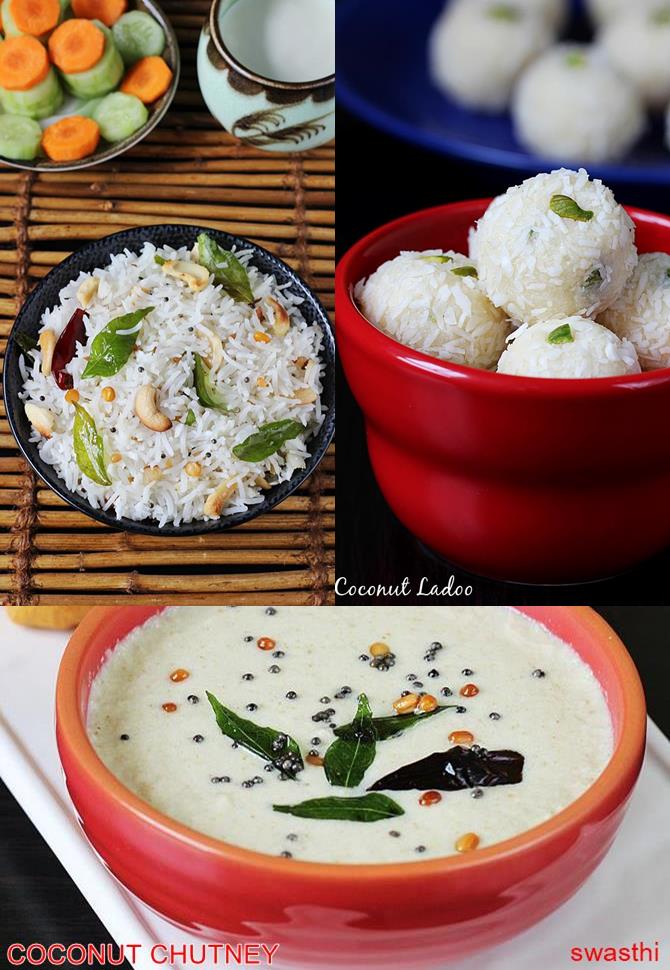 I have shared lot of recipes on this blog that use coconut, but I have mentioned only a few recipes here in which coconut is the main ingredient. These recipes share 10 easy ways to include fresh and dry coconut in your everyday diet. All the coconut recipes are very simple and can be tried even by beginners.
1. Coconut rice recipe is a simple tempered rice dish made using fresh grated coconut and other basic ingredients from Indian cuisine. Mildly flavored with the aroma of curry leaves, ginger and dals, this rice tastes delicious and can be served alone or with some gravy, curd, papad or pickle. However most people enjoy this with a vegetable gravy or a kurma curry.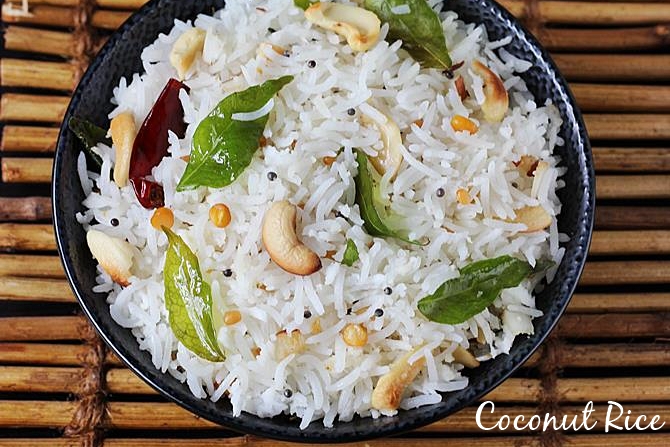 2. Coconut chutney is a basic simple Indian dip made with fresh coconut, green chilies, salt and cumin. Traditionally this was made in a stone mortar and a hand pestle. In the modern days this is made using electric blenders. Coconut chutney is served mostly with South Indian breakfasts like idli, dosa, khara pongal and upma. There are many variations of making this, some of these have been shared in this coconut chutney recipes post.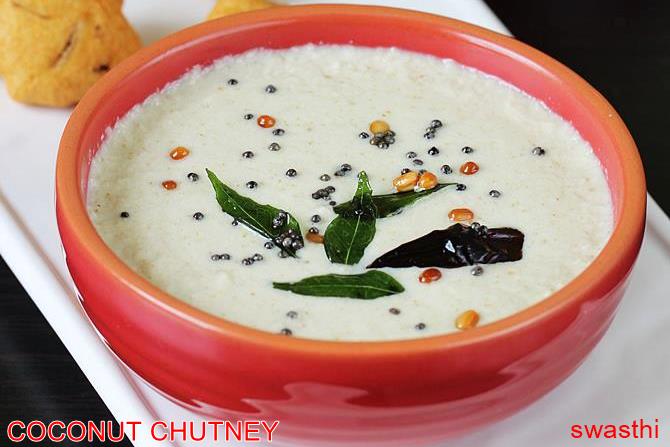 3. Coconut ladoo are traditional South Indian sweet balls made using fresh coconut, sugar or jaggery, cardamom powder and milk. These are mostly made during festivals and celebrations. These can also be made with condensed milk and desiccated coconut which I have shared in this coconut ladoo recipe post. These are very quick to make and can be a wonderful treat to your friends and guests.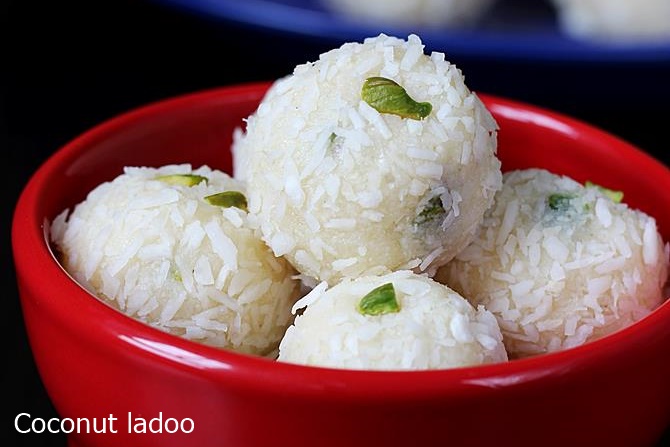 4. Coconut burfi is another sweet recipe which was traditionally made by evaporating milk for long and then adding sugar & coconut. Then flavored with green cardamoms and nuts. There are so many versions of making this burfi based on the region. I have shared one coconut barfi recipe here using mawa which tastes close to the traditional version.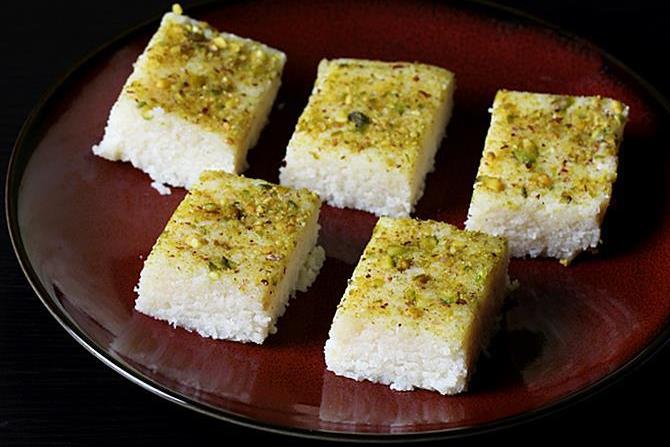 5. Coconut milk rice or coconut milk pulao is made with coconut milk and one can find many recipes of this dish. Some make it with chana dal, some with mixed veggies or using dry fruits alone. This is mostly served with some gravy side dish.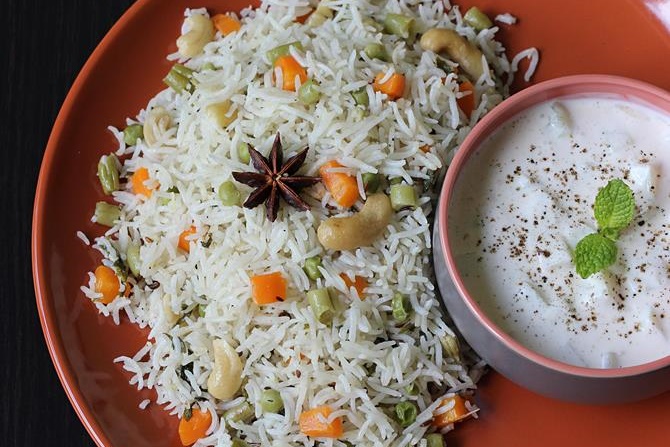 6. Kurma recipe : Kurma is a South Indian gravy dish made with spices, fresh coconut and a main ingredient. It can be made with mix vegetables, or a single vegetable, chicken, fish and even with egg. You may like to check potato kurma, chicken kurma & Egg kurma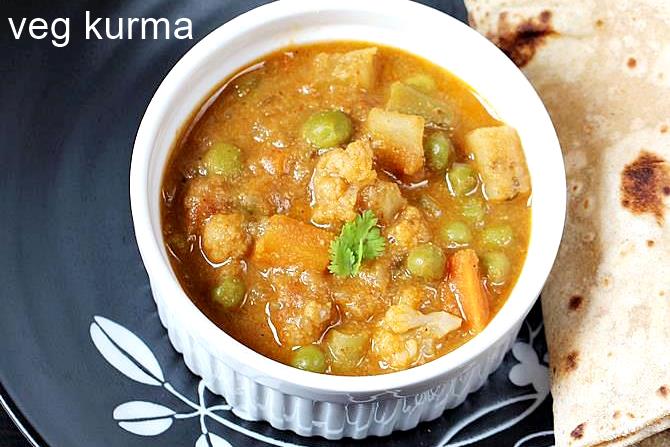 7. Poriyal, Thoran & Vepudu are South Indian basic vegetable stir fry recipes made with fresh coconut. These recipes are made with almost every vegetable and are very simple to make. These are prepared often in South Indian homes to accompany their meal along with Sambar or Rasam.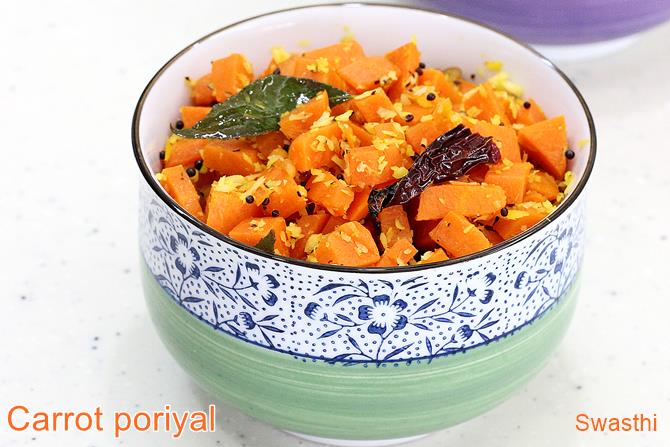 8. Chocolate coconut cake made with desiccated coconut, cocoa & other basic baking ingredients. This cake has been one of our family favorites for years. It tastes delicious, moist and light due to the addition of eggs.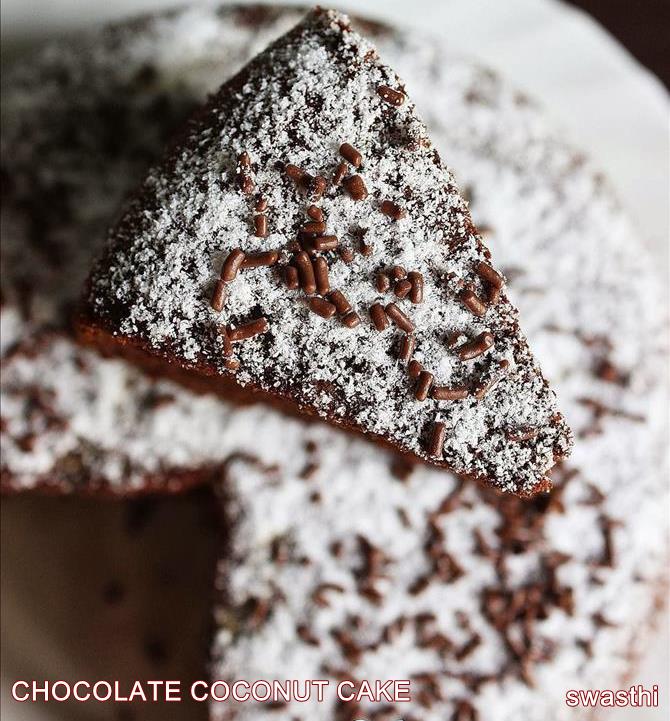 9. Coconut Oreo ice cream: Delicious & flavorful ice cream recipe made with Oreo cookies and coconut cream.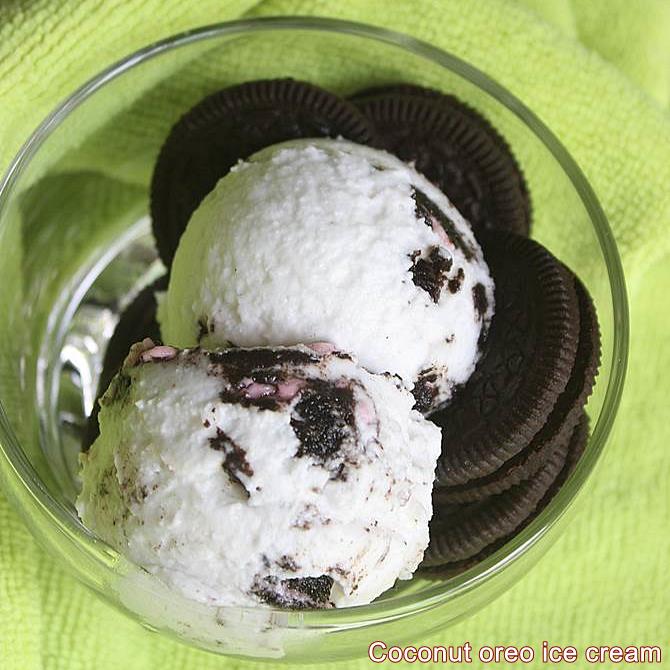 10. Tender coconut fig smoothie is a delicious, creamy and healthy smoothie recipe. This can also be made using any seasonal fruit.