Cold coffee recipe with video & step by step photos – Learn to make cold coffee shake that tastes absolutely delicious, thick and creamy all without the use of Ice cream. Most coffee lovers cannot begin their day without a morning cup of coffee either hot or cold. I am one among those who doesn't make coffee often at home since none of us have acquired the taste for it.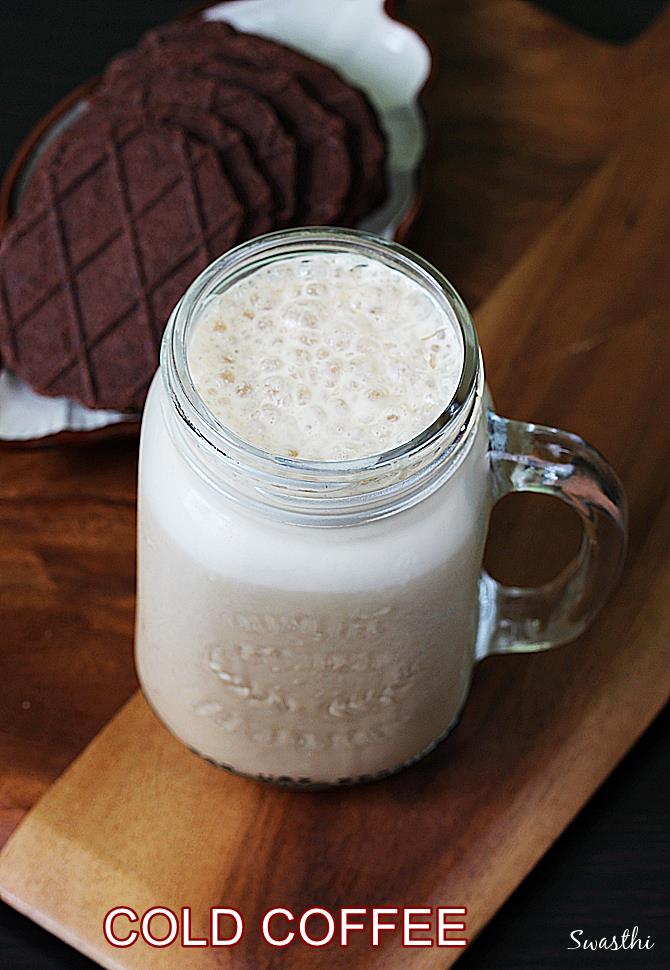 Singapore's tropical climate demands cold beverages often so I do make cold coffee shake sometimes. Cold coffee can be made using cold brew coffee, instant coffee or even with filter coffee. I am sharing this cold coffee recipe using instant coffee, however you can use any other to suit your personal taste.
Scientific evidence shows that consuming coffee in moderation can be beneficial to health, so enjoy this cold coffee in moderation and not regularly.
For more cold beverages, check
Chocolate shake
Falooda
Badam milk
Pomegranate juice
Video of cold coffee recipe
Cold coffee recipe card
Cold coffee recipe | How to make cold coffee | Coffee shake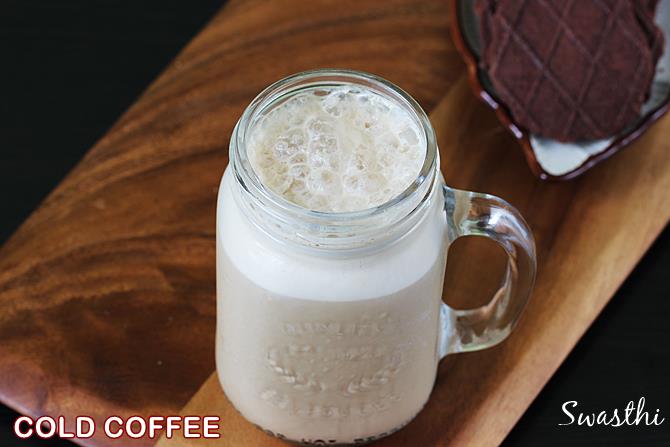 Cold coffee is one of the popular beverages among coffee lovers. This recipe yields thick, creamy and delicious cold coffee that can be enjoyed occasionally.
Yield / Serves:
1 large serving
Ingredients (240 ml cup used)
¾ tbsp instant coffee (use as needed to suit your taste)
1 ½ to 2 tbsp of organic sugar (adjust to suit your taste)
1 cup chilled full fat milk
4 milk ice cubes (full fat milk frozen in ice trays)
3 tbsp. Filtered luke warm water
Equipment
Blender with a jar capacity of over 500 ml
How to make the recipe
To make milk ice cubes, fill the ice tray with full fat milk and freeze it the previous night.
Add coffee, sugar and warm water to a blender jar. Run the machine till the mixture turns frothy to ensure sugar and coffee are dissolved completely.
Pour chilled milk and milk ice cubes.
Blend again for 2 to 3 minutes until the cold coffee shake turns frothy and creamy.
Pour it to a glass and serve immediately.
optional
You can garnish serving glass with a tbsp of coffee sauce, coffee syrup or chocolate syrup before pouring the cold coffee into it.
How to make cold coffee shake – step by step photos
1. Add instant coffee powder. You can even use cold brew or filter coffee.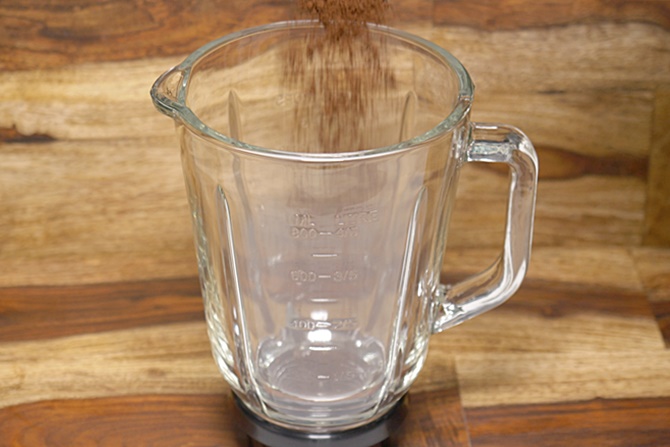 2. Add sugar.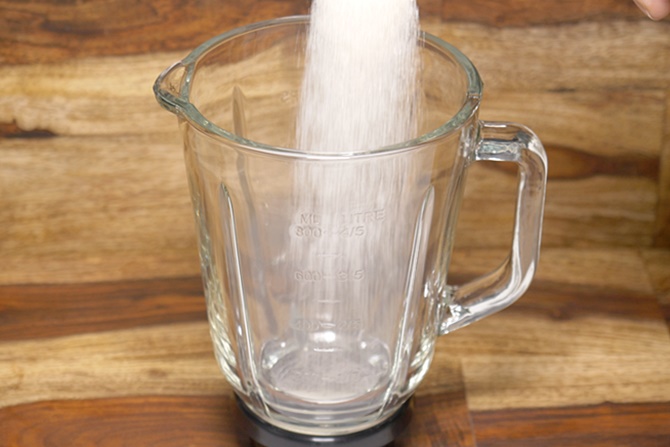 3. Add warm water to a blender jar. Skip water if using cold brew or filter coffee.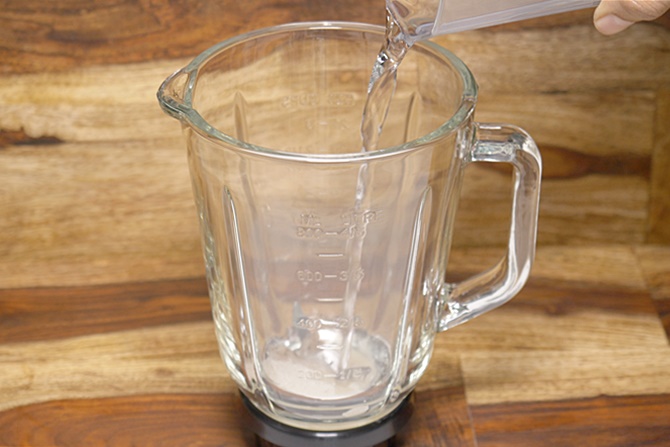 4. Run the blender until frothy meaning sugar and coffee has dissolved completely.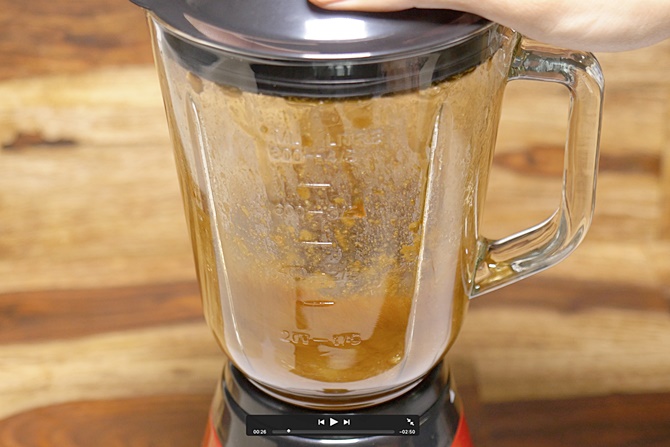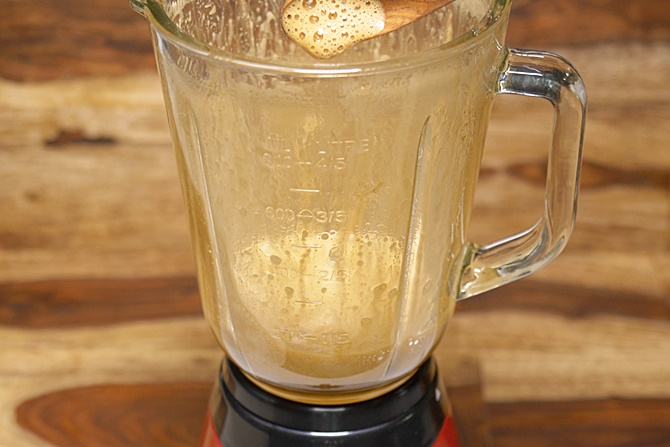 5. Add chilled milk.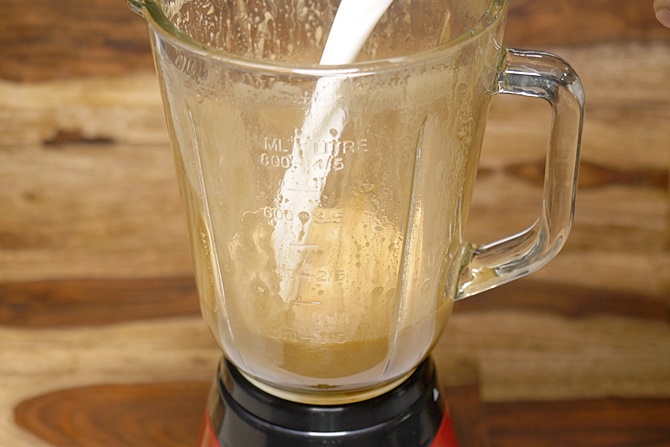 6. Add milk ice cubes. I do not like diluted cold coffee shake so I prefer to use milk ice instead of plain ice cubes. I usually have a stock of milk ice cubes in the freezer.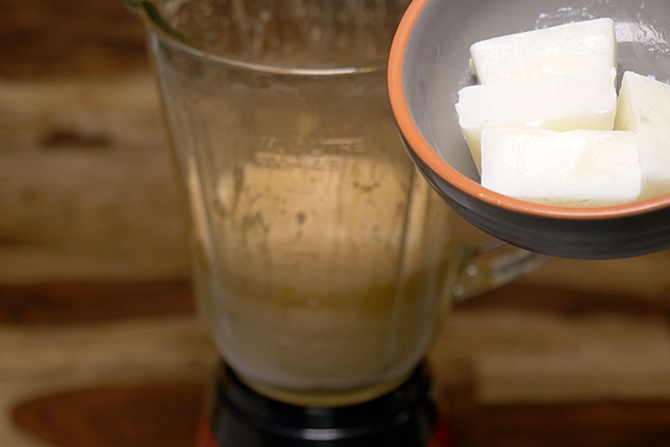 7. Blend until frothy.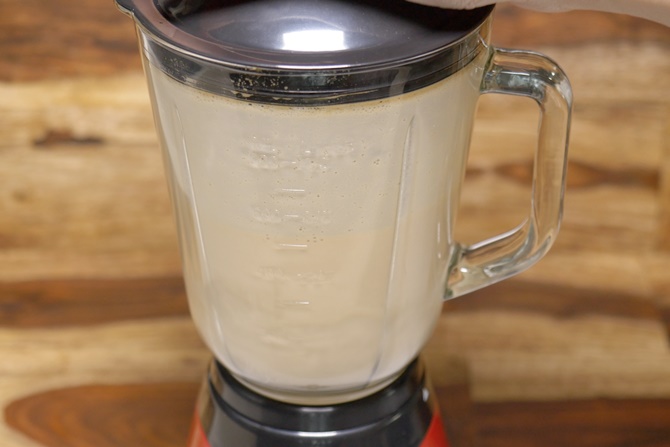 You can garnish your glass with some coffee sauce, coffee syrup or chocolate syrup. Then pour the cold coffee shake.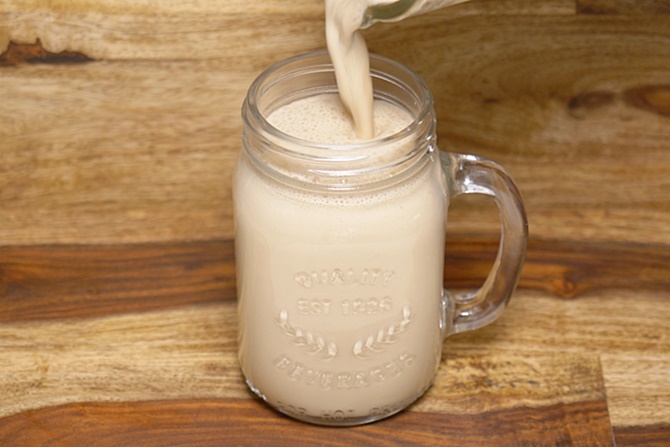 Serve cold coffee immediately.