Dosa recipes – Collection of 15 dosa varieties. – Dosa or dosai is one of the most regularly consumed crepes in South India. These are made in so many ways, each differ in proportions of lentils, rice and beaten rice used. While dosas were made using only rice in the olden days, soon people began to use black gram dal/ urad dal which was widely and easily grown in the dry lands of south India.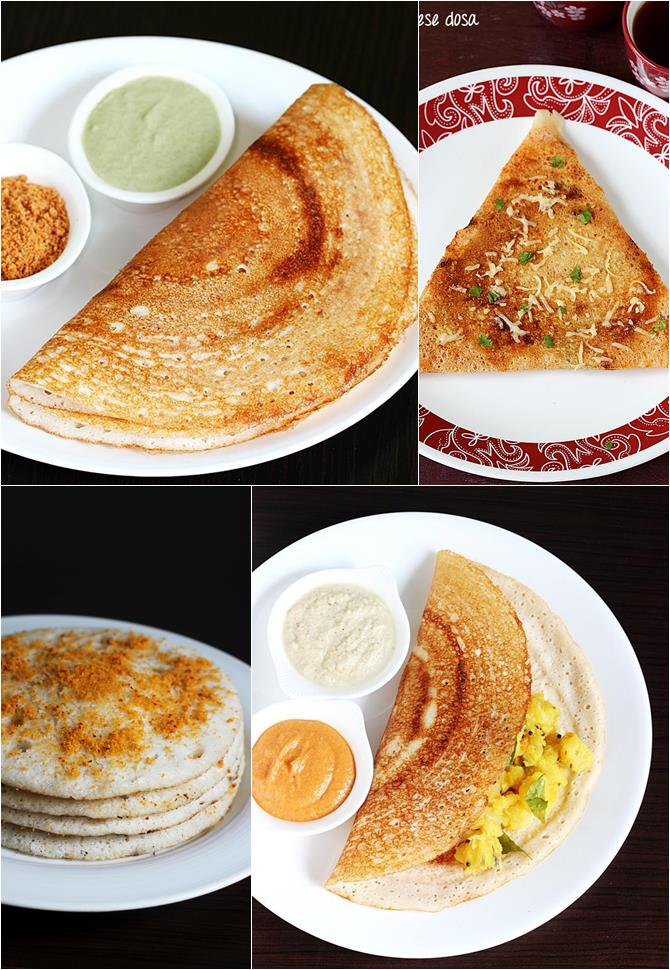 To make most dosa recipes, rice and lentils are soaked for about 4 to 6 hours. Then ground with water to make a thick batter and fermented. This fermentation enhances the nutrition and lends an airy structure to the batter making end product porous and tasty. The batter is then spreaded to a thin crepe on a hot seasoned griddle and cooked for short time. Since these are cooked only for short time, typically less than 3 minutes most nutrients are preserved.
With the advent of restaurants serving a variety of dosas they became very popular since they tasted addictively delicious. Various versions like masala dosa, set dosa, benne dosa, neer dosa, egg dosa, chicken dosa, schezwan masala dosa, Mumbai masala dosa and many such came into existence.
The most commonly made dosa in most homes is the plain dosa also called as sada dosa or khali dosa as we call it at home. I have shared few dosa recipes on this blog which I usually make at home. Most of these were shared were by my Mom and SIL, hence they are family recipes that we consider are healthy and nutritious with minimum usage of Rice and more lentils.
Most of these can be made for breakfast, lunch or dinner and can be paired with any chutney or vegetable curry or tiffin sambar.
15 dosa recipes – dosa varieties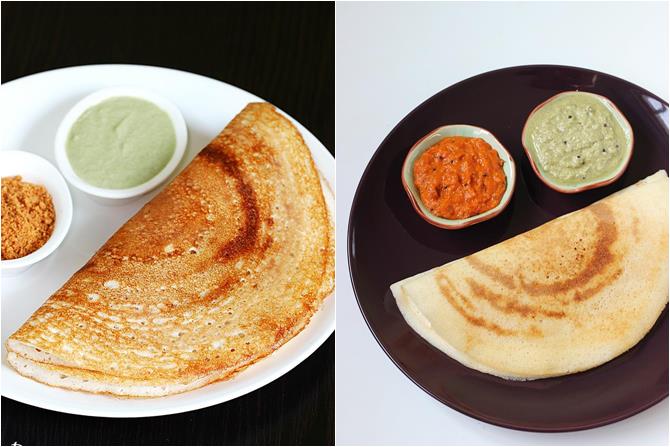 Plain & masala dosa : A complete guide to making perfect crispy, healthy and delicious dosas each time. I have shared 4 dosa recipes in this post with various proportions to make sada dosa, crispy homestyle dosa, crispy homestyle masala dosa and one healthy dosa.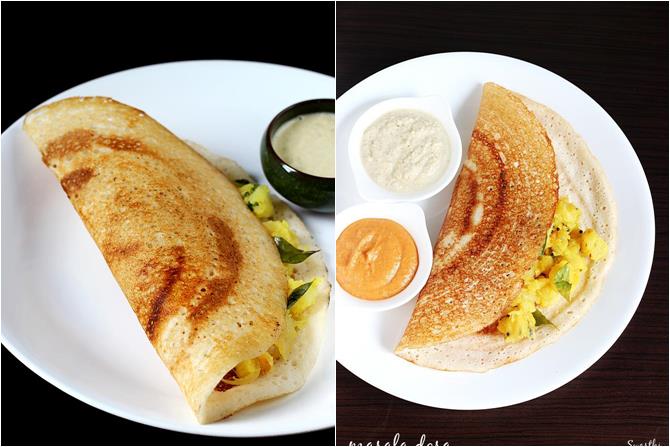 Restaurant style masala & mysore masala dosa : This is a detailed post on how to make restaurant style crispy masala dosas that are aromatic and delicious. I have also shared the recipe of potato masala for the stuffing.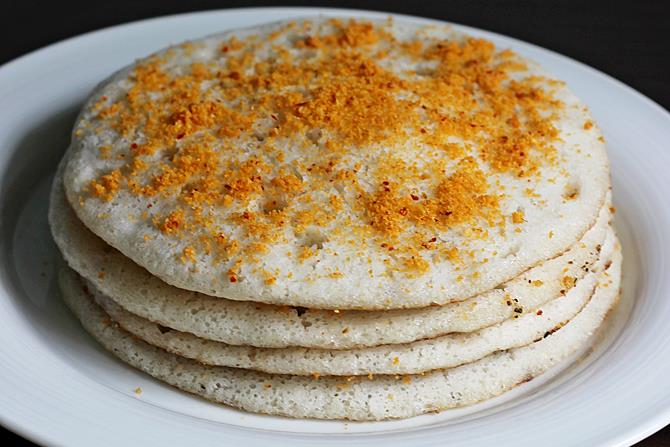 Set dosa : Karnataka style soft sponge dosas similar to the one we get in karnataka tiffin hotels. These are made with urad dal, poha and rice. They also go well in school box. These are served with chutney or sagu.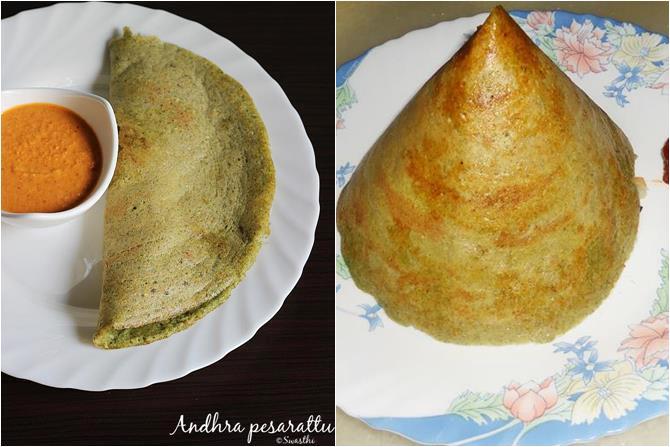 Pesarattu or moong dal – A special and unique recipe made of green gram from andhra cuisine. Learn how to make perfect crispy pesarattu at home.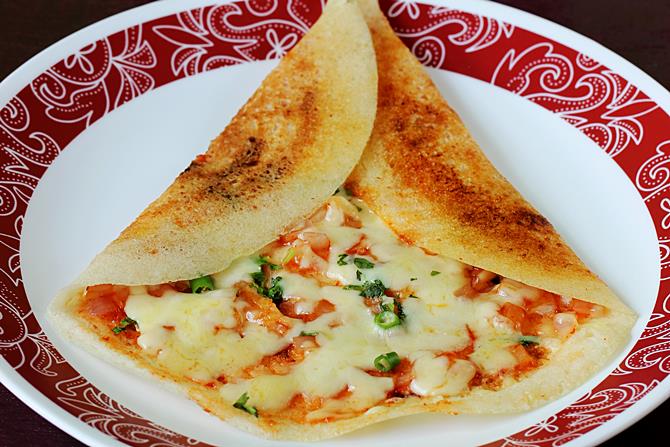 Cheese dosa – Street style cheese dosa recipe made with regular batter topped with cheese.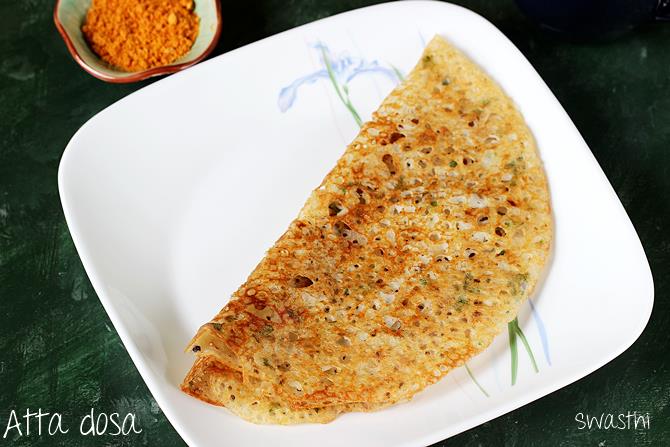 Whole wheat dosa or atta dosa – Instant crispy atta dosa made with whole wheat flour. These are very quick to make under 15 minutes and can be served for breakfast, lunch or dinner.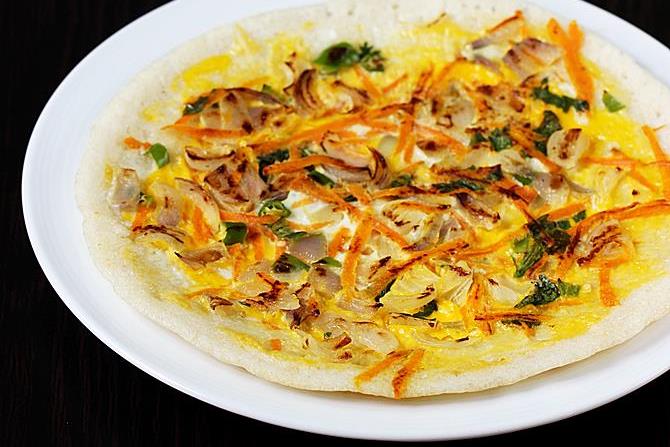 Egg dosa – One of the popular street foods of Tamilnadu known as mutta dosai. This is on the heavier side and is apt to enjoy it for a meal.
Oats dosa – One of the healthiest ways to consume oats. Make this any time just under 25 minutes. This dosa turns out to be crispy and delicious.
Oats masala dosa – Delicious potato masala inside crispy oats dosa. This would be great to enjoy as a lunch or dinner.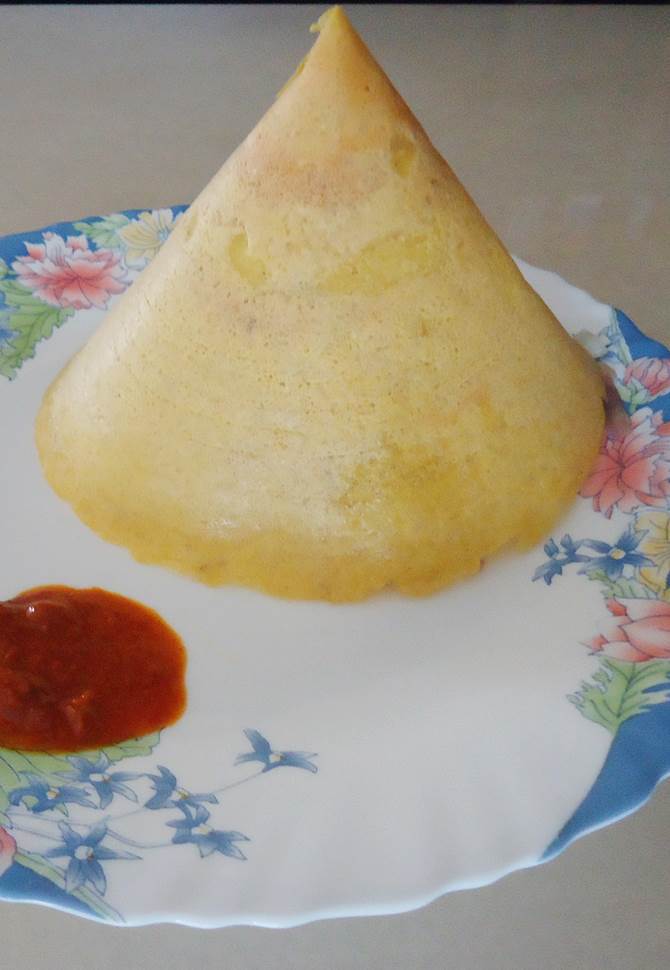 Instant moong dal dosa – Delicious, healthy, crispy and protein rich breakfast or brunch recipe.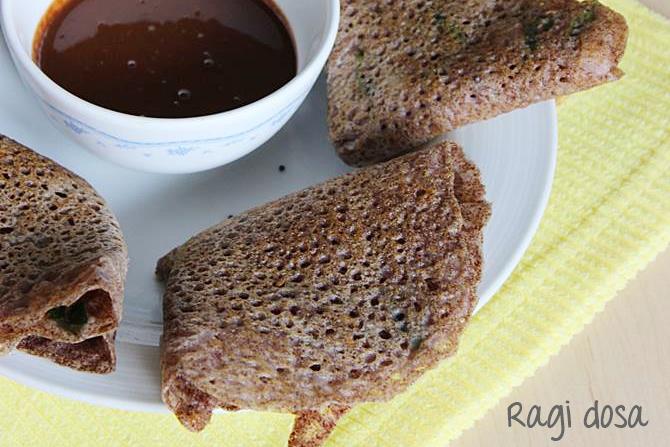 Ragi dosa – made with finger millet or red millet flour.
Jowar dosa – Healthy thin and crisp dosas made with whole jowar and urad dal.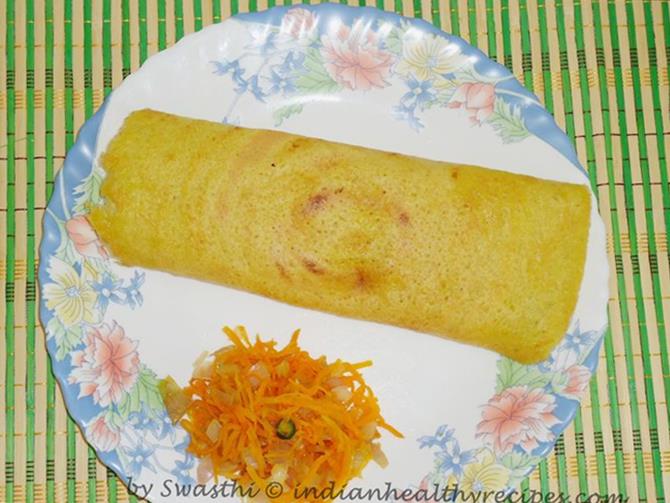 Chana dosa – Thin crepes made of soaked white chickpeas. These are a great breakfast for those who are diabetic.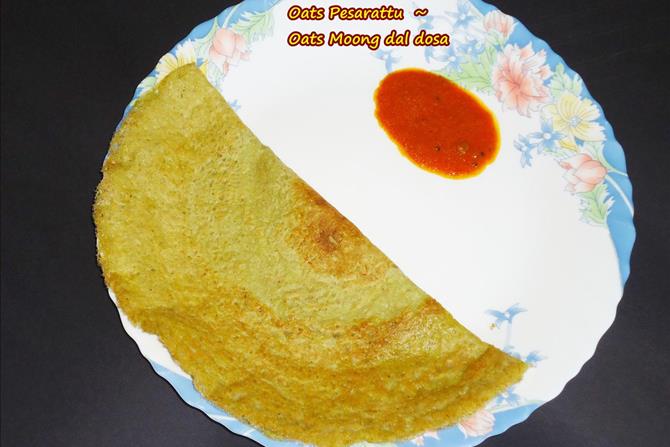 Oats pesarattu – Healthy, delicious and great for those trying to loose weight.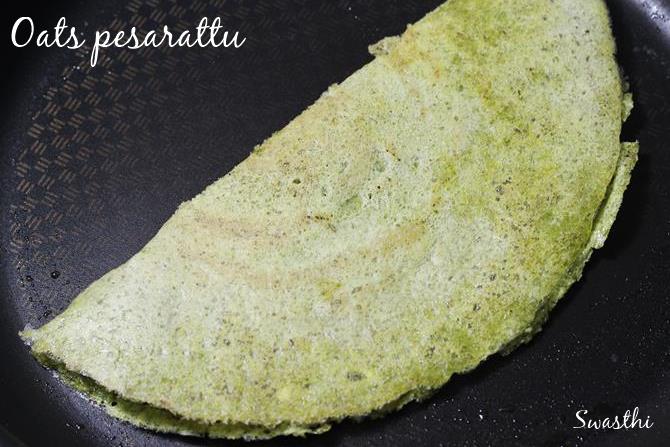 Instant oats green gram dosa