Drumstick potato curry recipe – Drumstick is a pod of the Moringa Oleifera plant or tree which goes by the names sajjan ki phalli in Hindi, munagakaya in telugu, murungaikkai in tamil & nuggekai in kannada. This long green colored drumstick vegetable is widely used in the south Indian recipes to make curry, sambar and pulusu. Even their leaves are used to cook dal or in stir fry.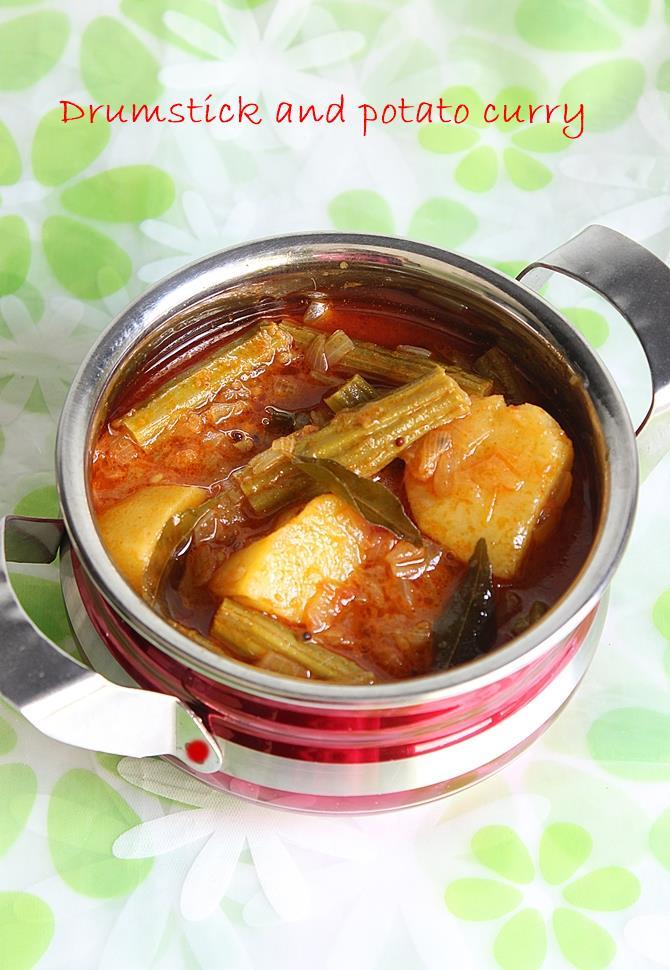 I am sharing a simple drumstick curry recipe that makes a good & simple side dish. Drumsticks and potatoes are cooked in tangy spicy onion tomato gravy that tastes scrumptious with juicy drumsticks. If you are looking for a simple curry then it may be for you since there is no grinding work. It can be accompanied with rice or roti and is perfect to prepare on a working day.
To make the drumstick curry, you can skip using potatoes or replace them with sweet potatoes or a boiled egg as well. I haven't used any garam masala. if you desire you can use 1 tsp coriander powder and 1/2 tsp garam masala.
 
For more drumstick recipes on the blog,
Andhra style drumsticks curry
Soya kheema drumsticks curry
Drumsticks pickle
Drumsticks sambar
 
How to make drumstick curry recipe with potato
1. Heat oil in a pan, add curry leaves, mustard and jeera, when they splutter add onions green chilies. Fry till they discolor slightly. Need not fry till they turn to golden color.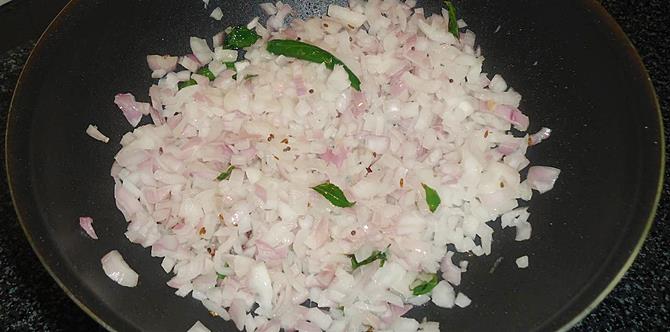 2. Add chopped drumsticks and potatoes. Fry on high for 2 to 3 mins. This is done to bring out the flavors of drumstick.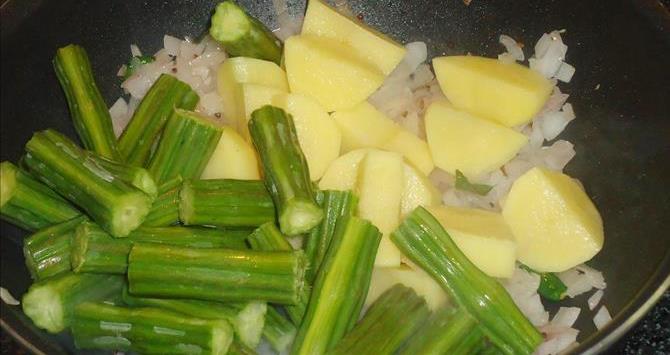 3. Add tomatoes, salt and turmeric. Fry till the tomatoes turn mushy. Remember fry and do not cook by closing the lid. The taste would be completely different by covered cooking.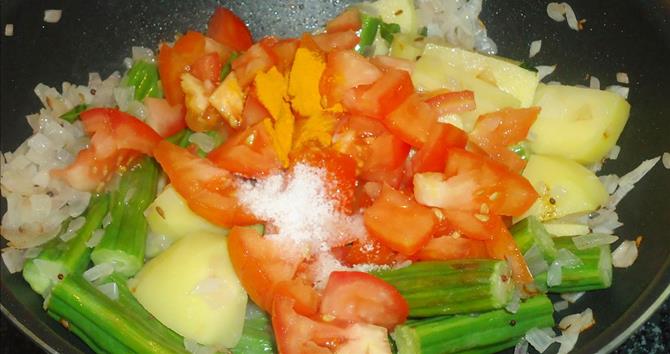 4. Add red chili pow, mix well and pour enough water to immerse the drumsticks.  I added 3 cups of water. You can also add coriander powder at this stage.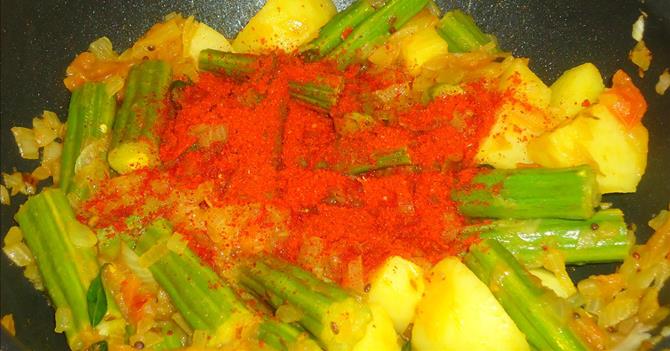 5. Cook on a low to medium flame till the drumsticks are fully cooked. The longer the drumsticks are simmered on a low to medium flame the more tasty the drumstick curry would be.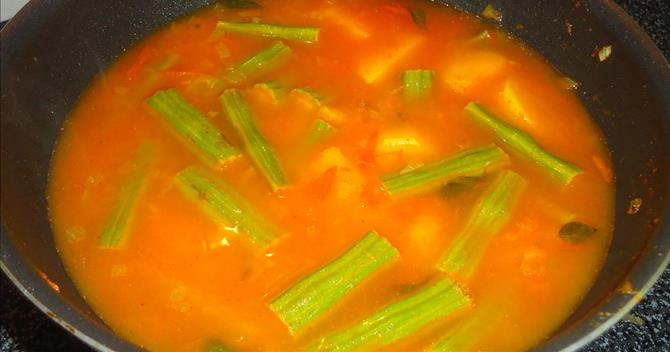 Serve drumstick potato curry hot with rice/roti.
 
Find complete drumstick potato curry recipe below
Drumstick potato curry recipe | Drumstick recipes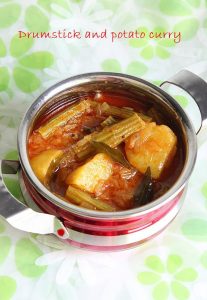 Ingredients (240 ml cup used)
3 drum sticks (cut to finger sized pieces)
4 medium onions chopped finely
2 medium potatoes
2 tomatoes chopped finely
2 green chilies (slit)
½ tsp red chili powder
1½ tbsp. Oil
1 sprig curry leaves
¼ tsp mustard
¼ tsp jeera (cumin)
optional
1 tsp coriander powder
½ tsp garam masala.
coriander leaves for garnish
How to make the recipe
Wash drumsticks under running water. If not tender scrape off the skin lightly. wash and chop to finger length pieces.
Cube potatoes to medium size, and add them to a bowl of water till we use it.
Add oil to a pan and heat. add mustard and cumin.
When they begin to splutter, add curry leaves and onions. fry until transparent.
Add drumsticks and potatoes. Fry for 2 to 3 minutes.
Add tomatoes, salt and turmeric. fry until the tomatoes turn mushy.
Add red chili powder and fry for 2 minutes. if you wish to add garam masala or coriander powder add now.
pour water just enough to cover the drumsticks and potatoes. Cover and cook till the veggies are soft cooked.
Garnish with coriander leaves.