Dum aloo recipe – Learn how to make dum aloo with step by step pictures. A popular North Indian aloo recipe that is usually prepared with baby potatoes in a slow cooking dum process. There are so many variations of making dum aloo, but the basic ingredients like potatoes,yogurt, garam masala and chili powder are same. few recipes call for tomatoes , onions and few even cashew paste or besan.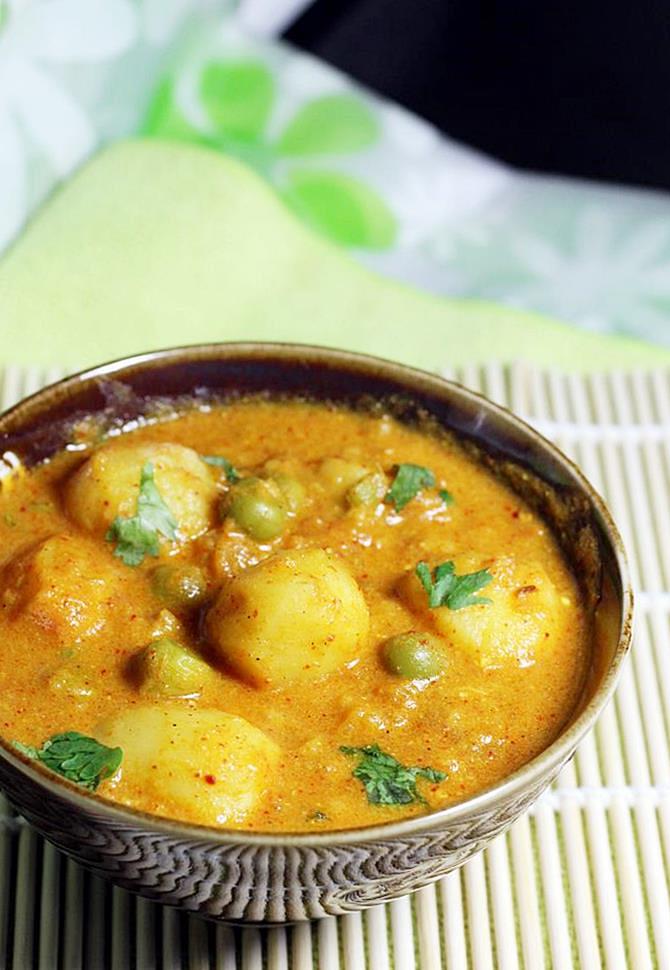 In different states dum aloo recipe is named differently like dum aloo Kashmiri, dum aloo Punjabi, dum aloo Bengali. The recipe iam sharing today is a no garlic and no onion recipe and you can use them as well if you desire. I love adding few green peas to this, hence the addition and it is optional.Onions and cashews add volume to the gravy, so you want to make for a crowd then you could opt to use them otherwise I find no difference in the taste much.
Dum aloo is served with steamed basmathi rice, puri or roti. But it can also be served with fragrant rice dishes like pulao, biryani or kuska rice.
 
Dum aloo recipe below
Dum aloo recipe | How to make dum aloo | Aloo recipes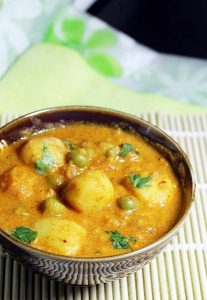 Baby potatoes cooked in yogurt and spices on a slow dum process.
Ingredients (240 ml cup used)
3 medium sized potatoes or 8 to 10 baby potatoes
Fistful of green peas (optional)
1 to 2 green chillies slit
1 large or 2 medium tomato (chopped)
½ cup thick curd / yogurt
1 onion sliced (optional, use to add volume to the gravy)
6 to 8 cashew nuts (optional, refer notes)
pinch of hing / asafoetida
½ tsp cumin seeds
¼ to ½ tsp fennel seeds powder
1 bay leaf
¼ tsp turmeric powder
½ tsp cumin powder
1 tsp ginger paste or grated ginger
1 tsp coriander powder
½ tsp garam masala
1 tsp kashmiri red chilli powder
¼ tsp sugar (optional)
1 tbsp. finely chopped coriander leaves
2 tbsps. Oil
Salt to taste
How to make the recipe
Peel and chop potatoes if using large ones, boil potatoes till just cooked, not mushy. They can be peeled and then boiled or peeled later after boiling.
Piece the potatoes with fork randomly several times, do not overdo, they tend to break.
Heat a pan with oil and shallow or deep fry the potatoes to your choice. Set this aside.
Add oil to a pan and heat it. Add cumin, bay leaf.
When they begin to sizzle, add fennel powder and hing. Add ginger paste and saute for a minute.
If using onions, add them and fry till they turn translucent. You can skip this step if not using onions.
Add tomatoes and (green peas, if using) and cook till the tomatoes turn fully mushy. If the tomatoes are not juicy, sprinkle some water and cook.
Add red chili powder, sugar, coriander powder and sugar if using, mix and cook for about 2 minutes
Add in the potatoes and stir well. Continue to cook for 2 to 3 minutes
Pour yogurt and if needed very little water to bring it to a consistency.
Cover and simmer on a low flame for 5 to 10 minutes without burning.
Garnish dum aloo with chopped coriander leaves.
Notes
If you wish to use cashews, make a fine paste of cashews and add it to the tomato mixture along with garam masala and red chili powder
For more
aloo recipes
, check
Aloo baingan masala
Aloo gobi recipe
Aloo kurma
Aloo curry
Tawa aloo
Aloo methi
Aloo palak
How to make dum aloo recipe with step by step pictures
1. Boil potatoes till tender. Do not make them mushy. You can peel first and then boil or boil first and then peel.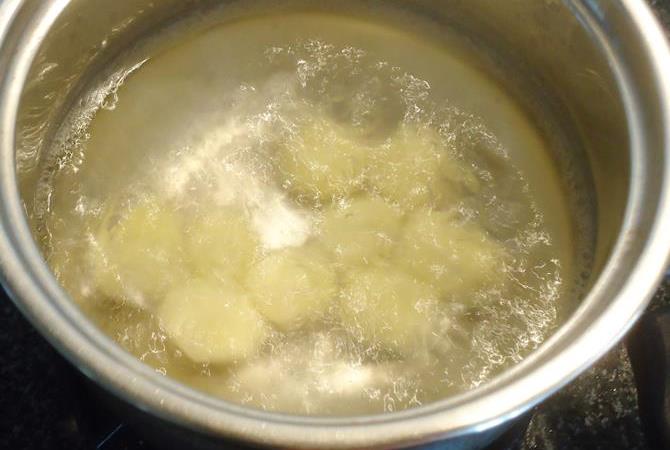 2. Pierce them with fork randomly.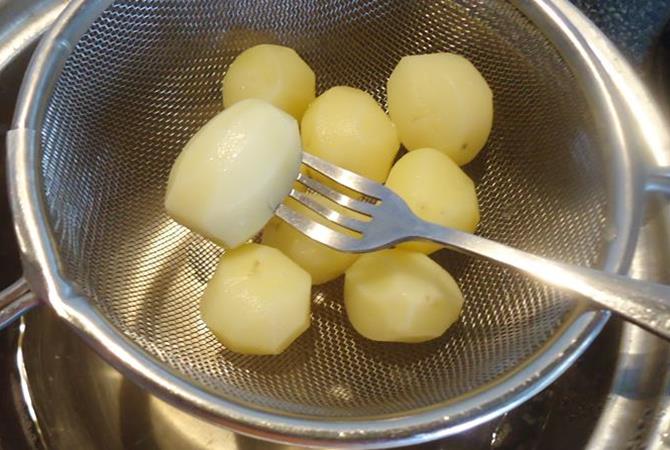 3. Deep fry or shallow fry them to your convenience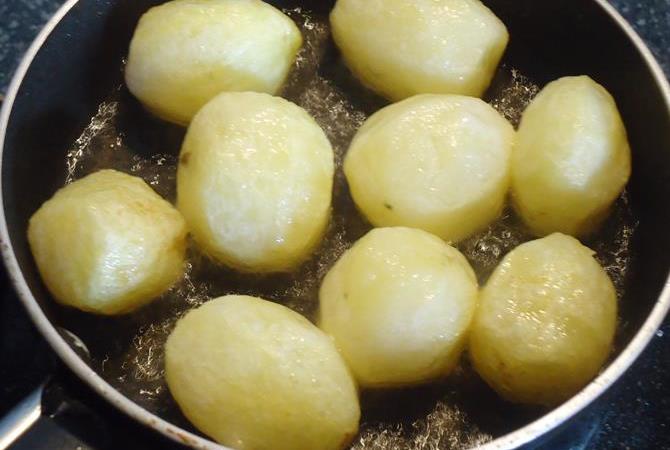 4. Heat a pan, add bay leaf and cumin. Allow them to crackle. Then add hing and fennel seeds powder.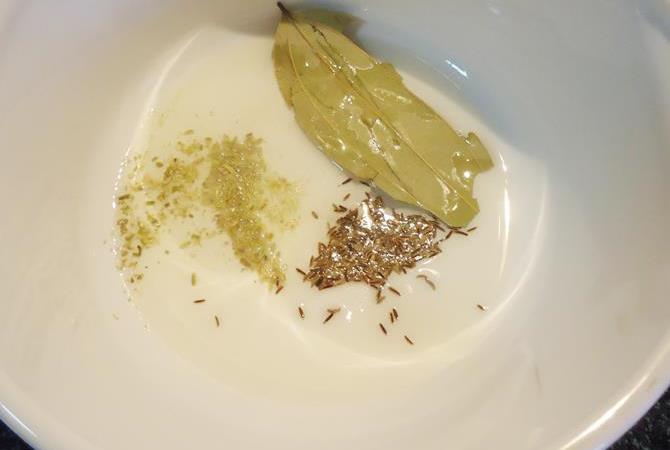 5. Add ginger paste and fry till you smell it nice, for a min.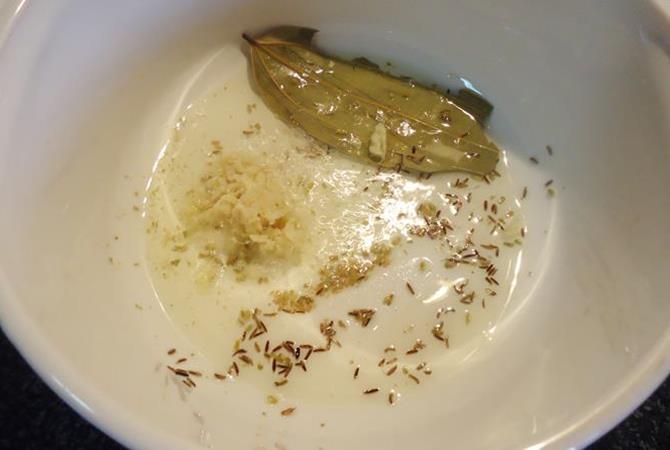 6. Add tomatoes and green peas if using and cook till the tomatoes turn mushy. If needed sprinkle some water and cook.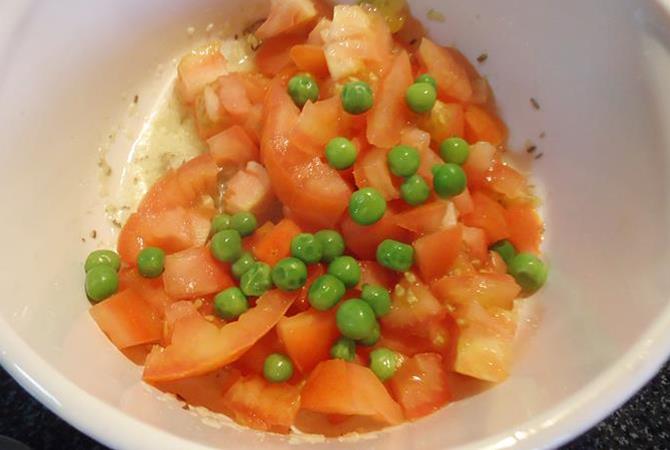 7. Add garam masala, red chilli powder and coriander powder. Add sugar too if using. Mix and fry for about 2 minutes.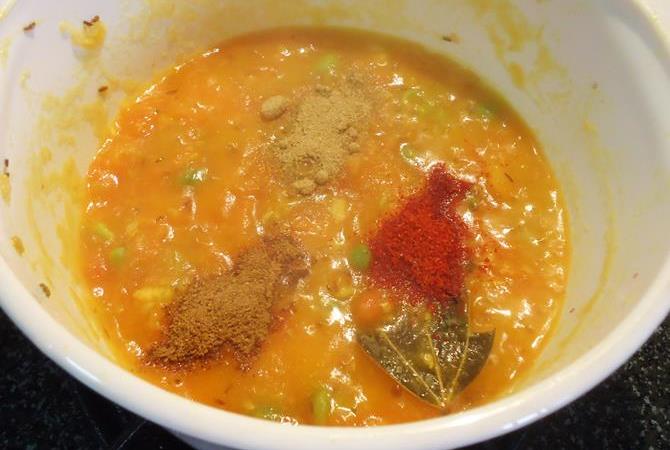 8. Add the potatoes and cook for about 2 to 3 minutes.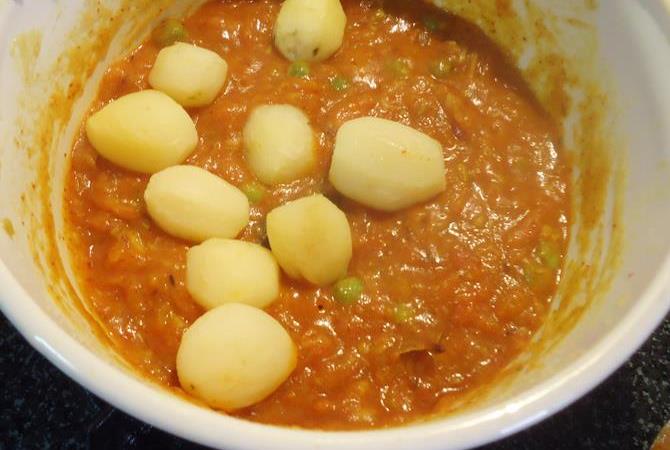 9. Pour the curd and add very little water to adjust the gravy consistency.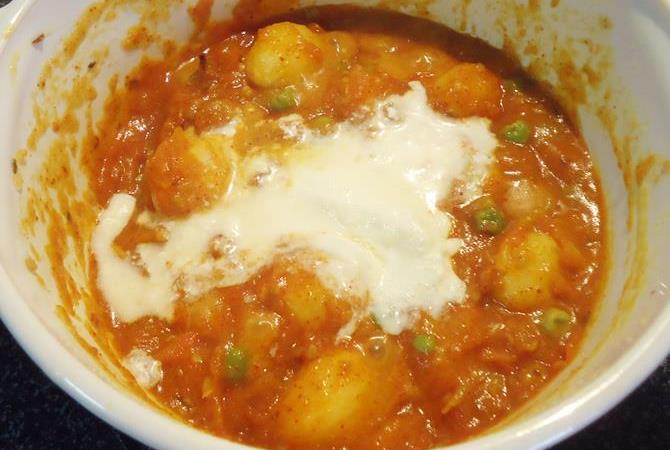 10. Cover and simmer for about 5 to 10 minutes, until all the flavors are absorbed by potatoes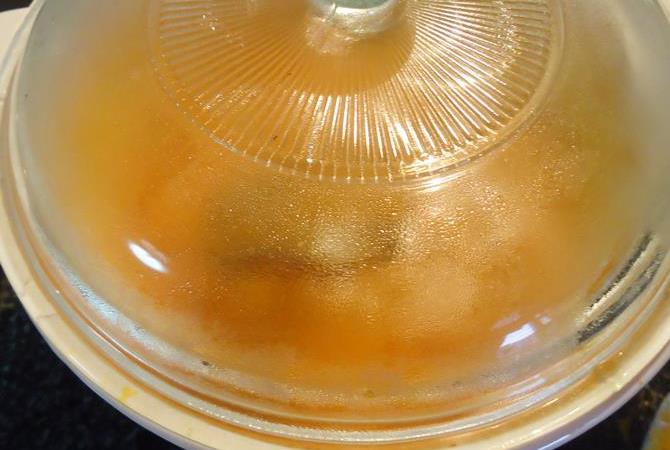 Garnish with coriander leaves.