Easy Ice cream recipes – Making these 13 delicious Ice cream recipes at home is very simple and easy. Whether you have a Icecream maker or not, you can make these Homemade Ice cream with the help of simple step by step photos. These are great to make for festivals, kids' parties & celebrations. All the Ice cream recipes shared here are eggless and made without colors and artificial additives. These turn out to be much more creamy and rich than the Icecreams available in tubs.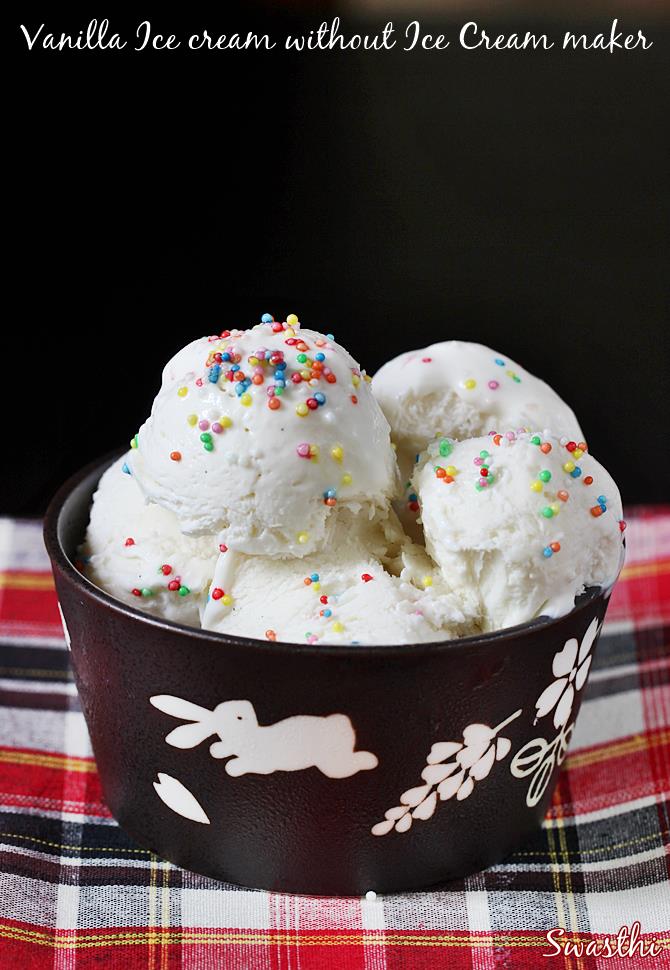 The best part about these homemade Ice creams is that, they can be made with best the quality milk, cream and sugar. We can also control the quantity of fats and sweeteners. I will be sharing Icecream recipes with eggs as well and keep this post updated.
To make these recipes you can use amul cream with 25 %fats, milky mist fresh cream or whipping cream or heavy cream. I have shared more details in the posts.
13 eggless easy ice cream recipes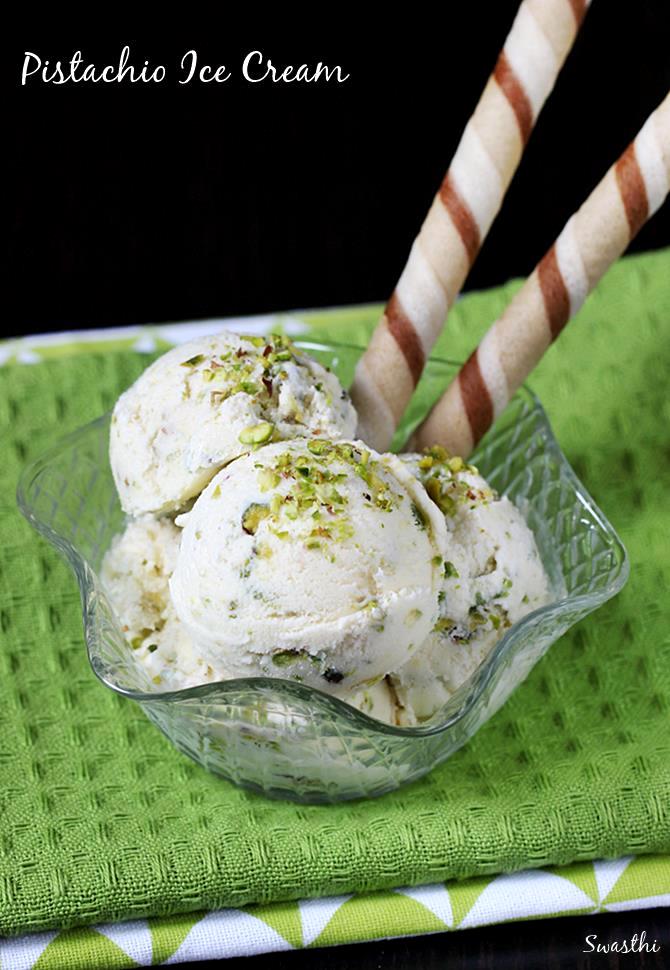 Pista ice cream made with full fat milk and amul cream. This is one of the most delicious I have ever made. It is a kids' favorite at home and is great to have it on the kids' birthday party menu. This can be made with and without a icecream machine. You can also make this in kitchen aid.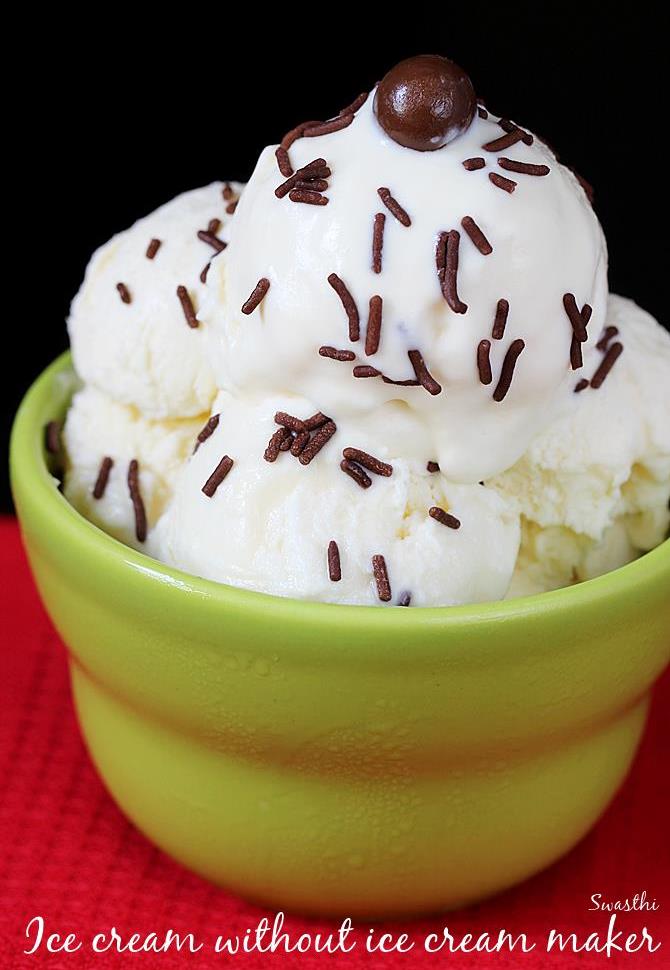 No churn vanilla ice cream I have shared 2 recipes in this post. One with condensed milk and the other with corn starch.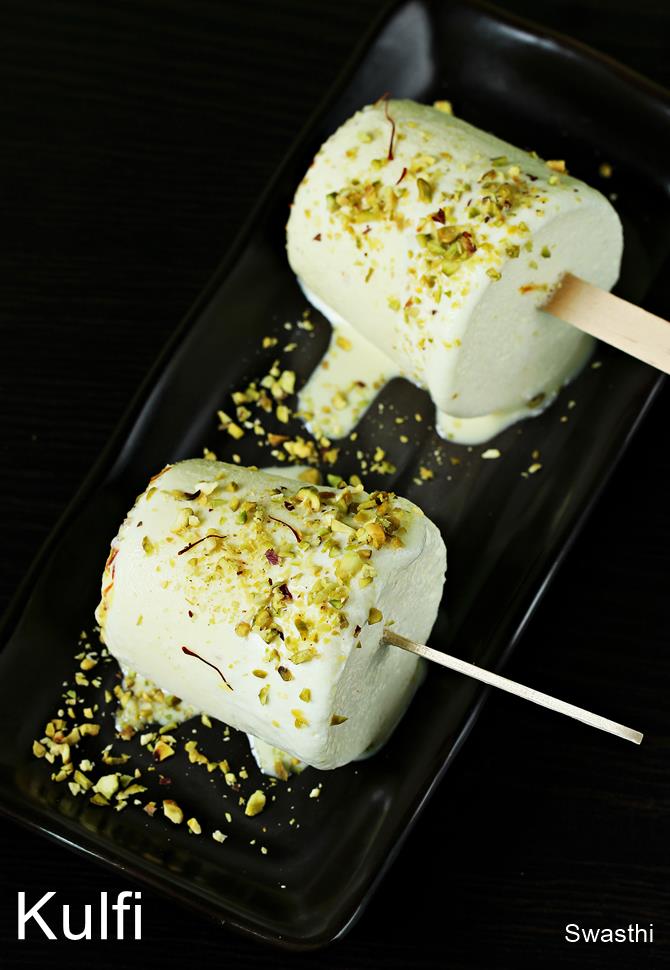 Kulfi Ice cream – India's most popular ice cream made with milk and cream. It is flavored with green cardamom, saffron and pistachios. Addition of saffron is optional.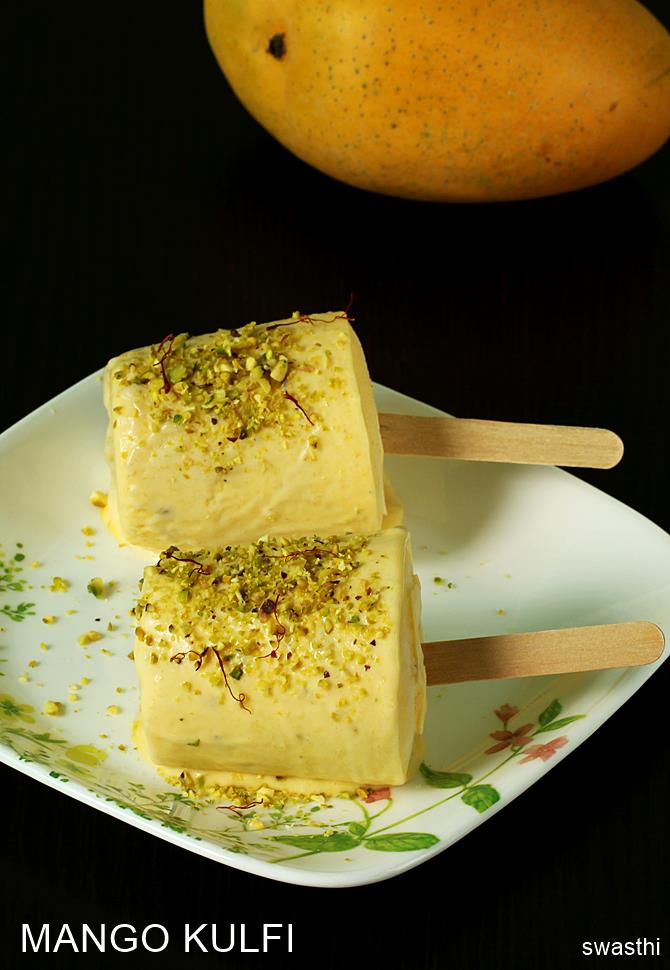 Mango kulfi recipe is another variation to the basic kulfi but is an instant version and no cook recipe. This is a must try during the mango season. Tastes delicious and creamy.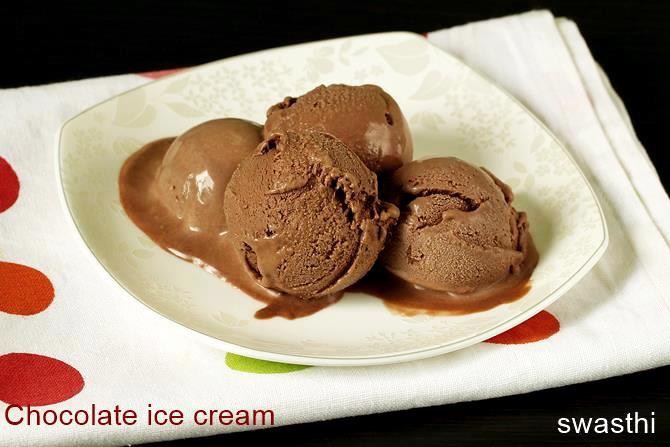 Chocolate ice cream with condensed milk : One of the delicious, creamy & easy ice cream recipes made with sweetened condensed milk, cream, vanilla and cocoa powder.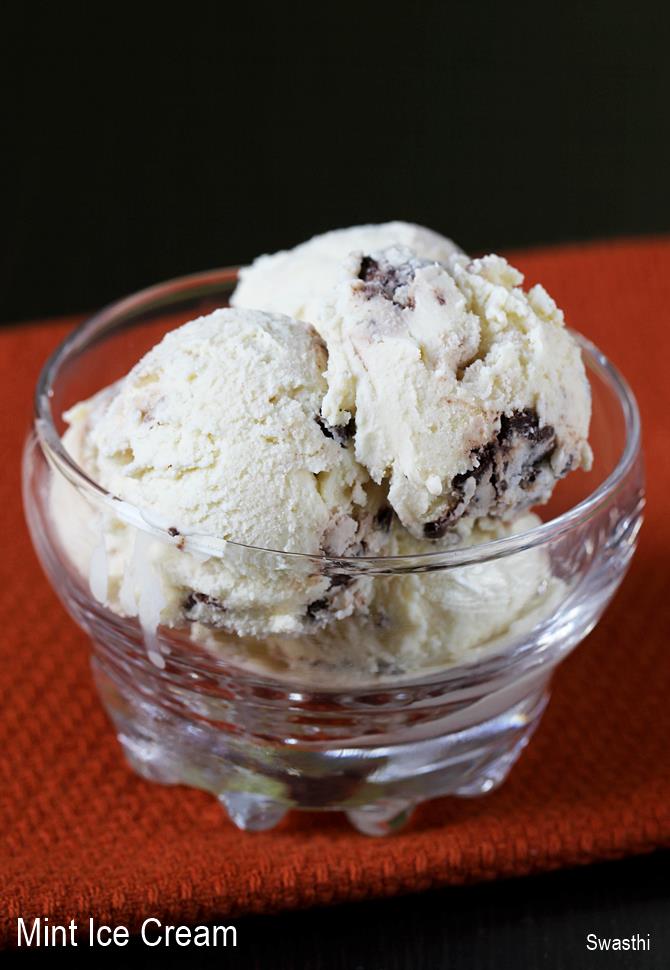 Mint and chocolate chip icecream Made from fresh mint leaves and best quality chocolate, this is one of the most delicious dessert.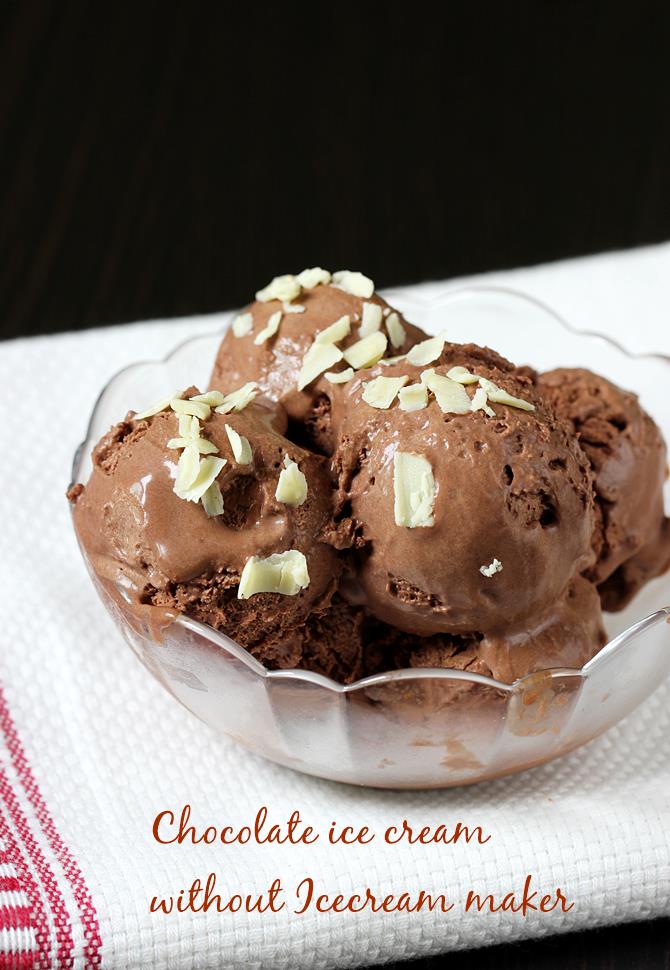 Chocolate ice cream recipe Made with cocoa powder, brown sugar, milk and fresh cream. Using best quality cocoa powder is the key to making this creamy, smooth and delicious.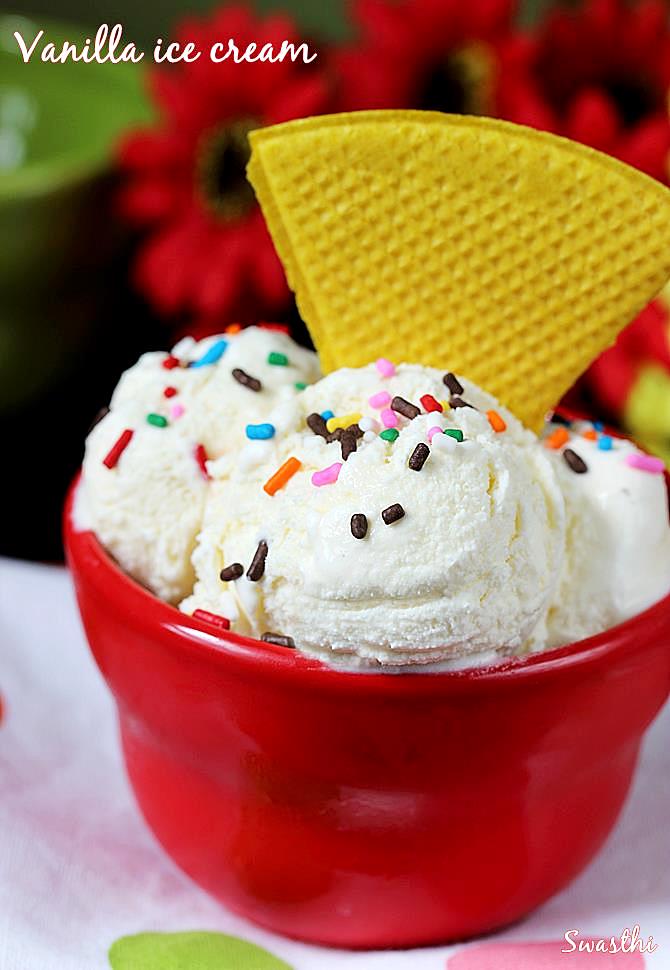 Eggless vanilla ice cream recipe made in kitchen aid. You can also know the basic Icecream making steps here.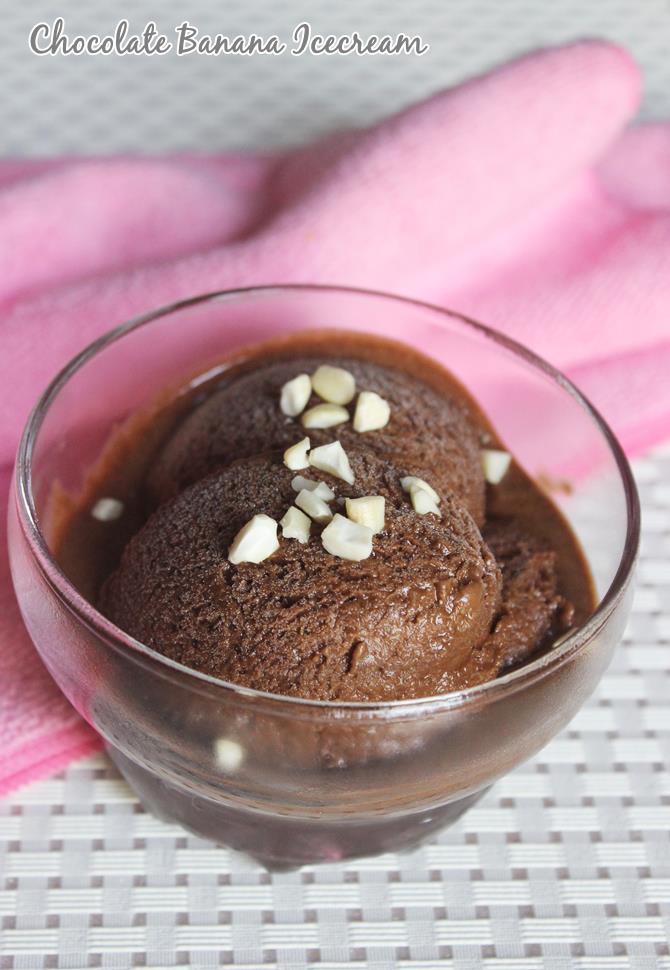 Chocolate banana icecream : This can be made vegan. Made from banana, cocoa and cream. To make it vegan just skip cream and use some soaked almonds or cashews.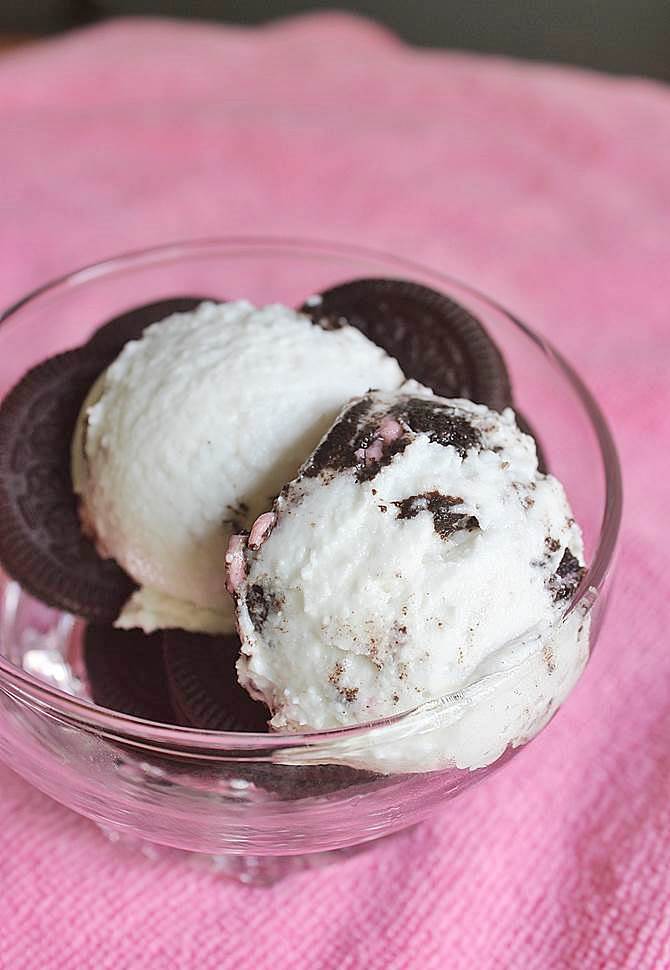 Ore cookies and coconut cream – If you are not a vegan, you can replace coconut cream with whipping cream, heavy cream or cream with 25% fats like amul cream.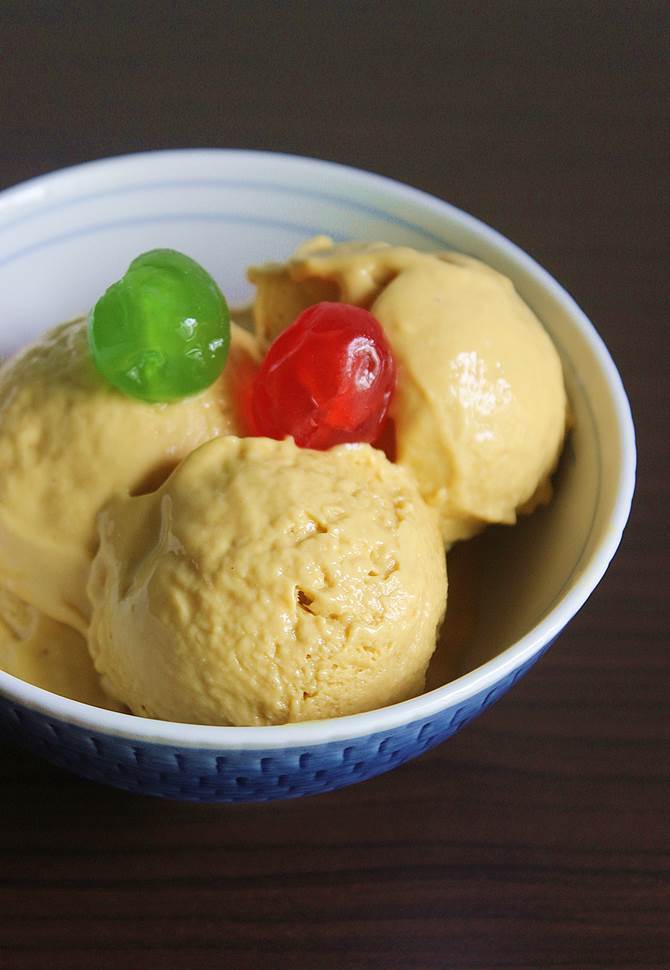 Mango ice cream – Made with fresh mangoes and cream.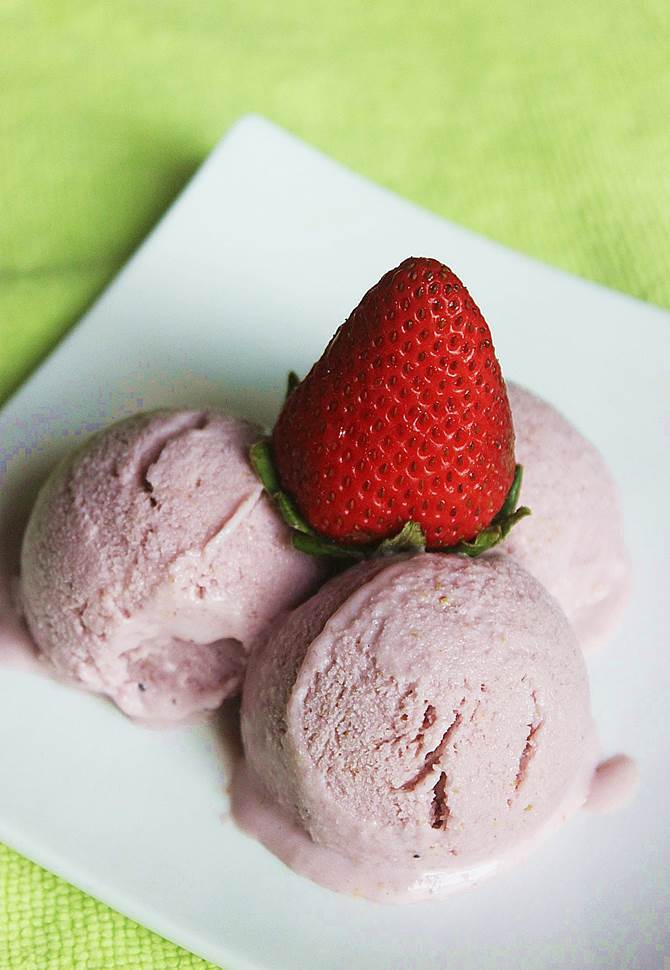 Strawberry icecream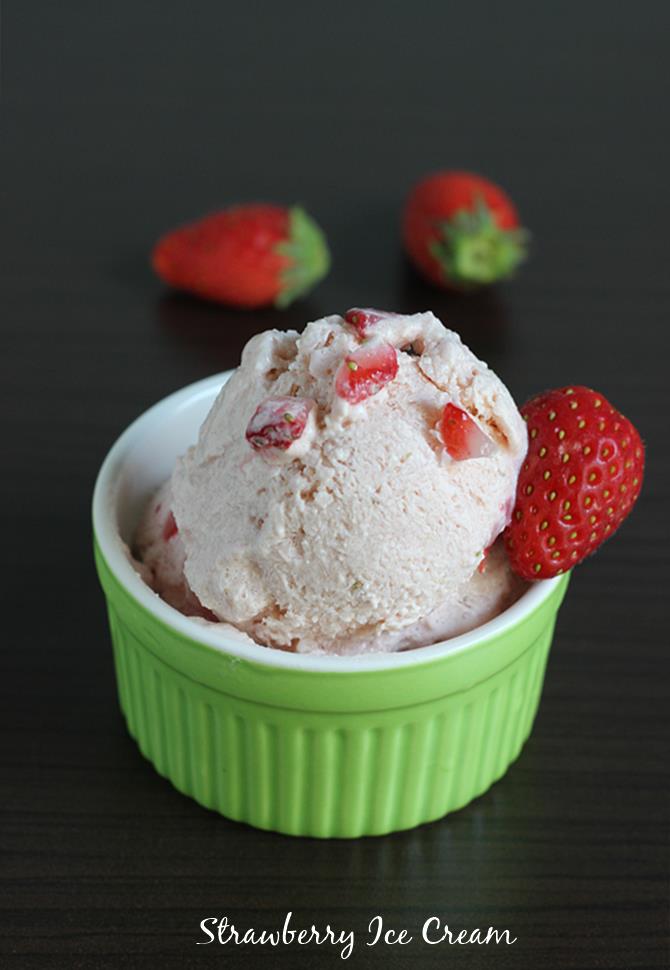 Vegan strawberry ice cream