Ladoo recipes – A collection of 31 easy ladoo recipes for Indian festivals like Holi, Ganesh chaturthi, Navratri and Diwali. Ladoo are small ball shaped Indian sweets made of flour, nuts, sugar, jaggery and ghee. These sweets make a good addition to your list for any festive occasion or are also good to have as an after school snack, mid morning snack or for the toddlers or kids school box.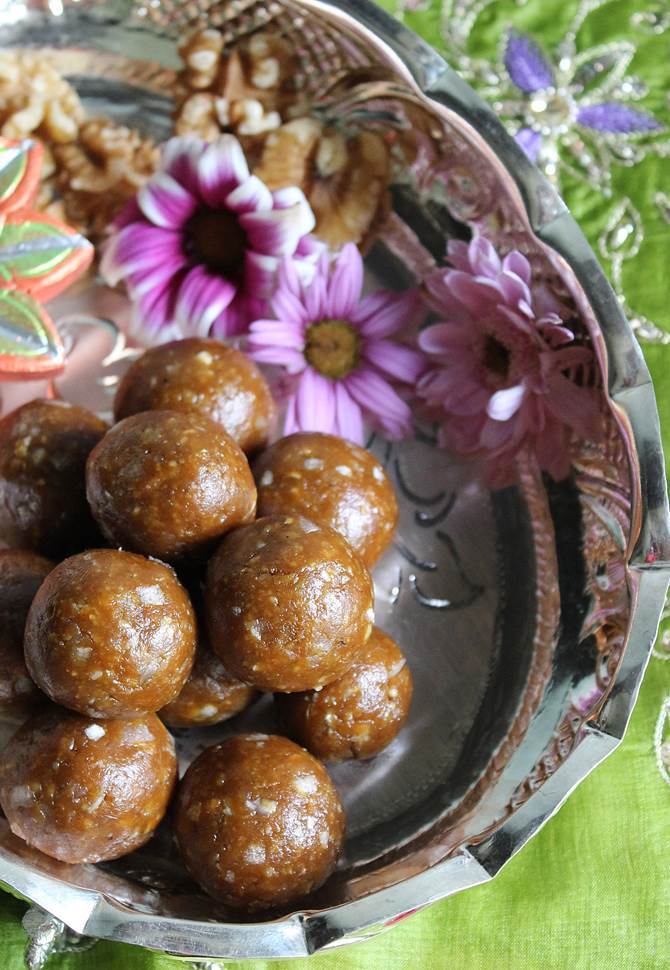 Preparing laddu is very simple and needs no expertise. Following recipes like the motichoor ladoo or the boondi ladoo could be difficult for beginners but the list of ladoo recipes that I have compiled below are too easy and one cannot go wrong anywhere. All the recipes are with step by step pictures for easy understanding.
Most of the easy laddu recipes I have mentioned below have been tweaked, so they call for reduced ghee or sugar. Most of these recipes are suitable to those who prefer low fat sweets or who tend to over eat.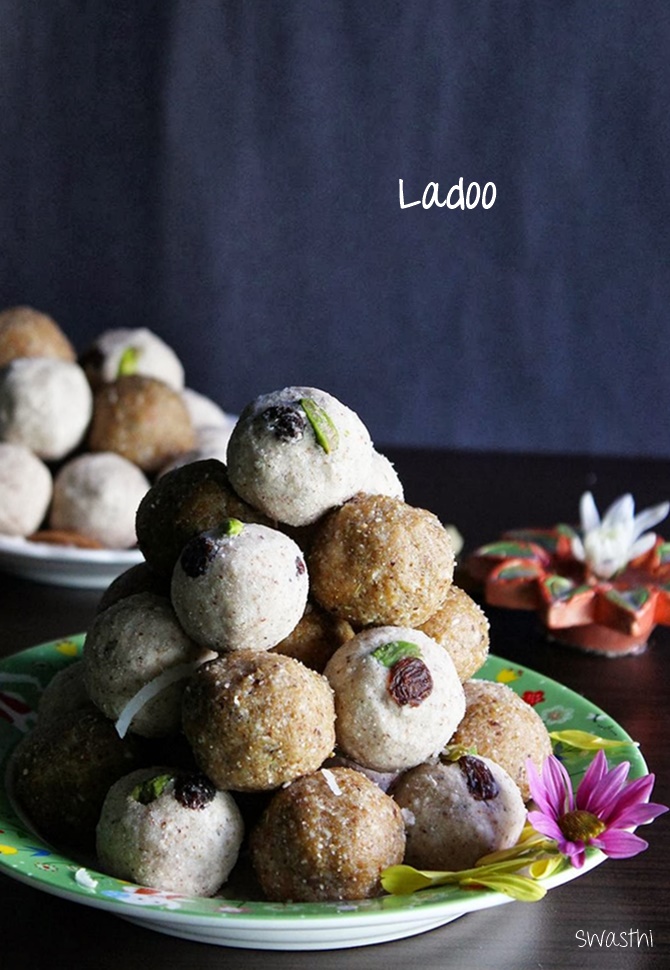 I have used jaggery in most of the recipes, but there are some, where using sugar makes a lot of difference in taste and appearance. So I stick on to organic sugar or palm sugar.
You can increase the amount of ghee to suit your taste in all these recipes. Of course ghee adds a great taste and aroma to any laddu recipe. I am a bit generous in using ghee as we are not on a low fat diet. Ghee has lot of health benefits if consumed in moderation, i suggest using ghee as needed according to your diet restrictions.
Dry fruits and nuts like almonds, cashews, dates are a great source of protein, iron and healthy fats, hence we include them in our diet regularly. I have been using these laddu recipes for years and we love them all. I am compiling all these in this post for easy access.
31 easy ladoo recipes for ganesh chaturthi, navratri, diwali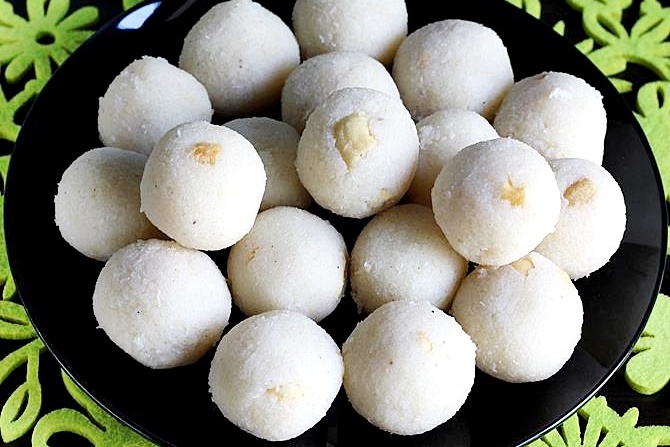 Coconut ladoo – Made the traditional way using fresh or frozen coconut. You can also check this healthy and delicious recipe of coconut jaggery balls.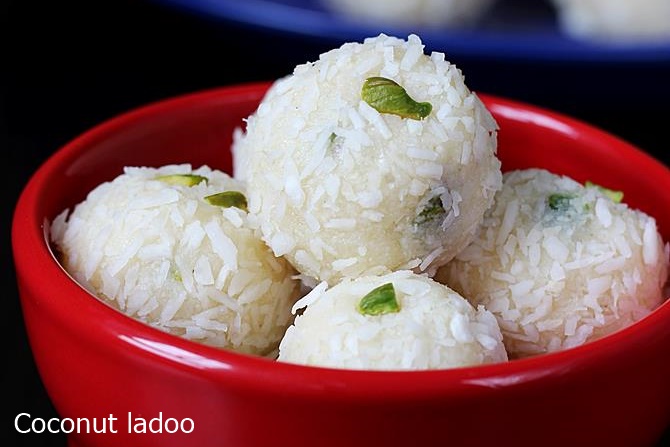 Coconut laddu with condensed milk Quick desiccated coconut balls made using condensed milk.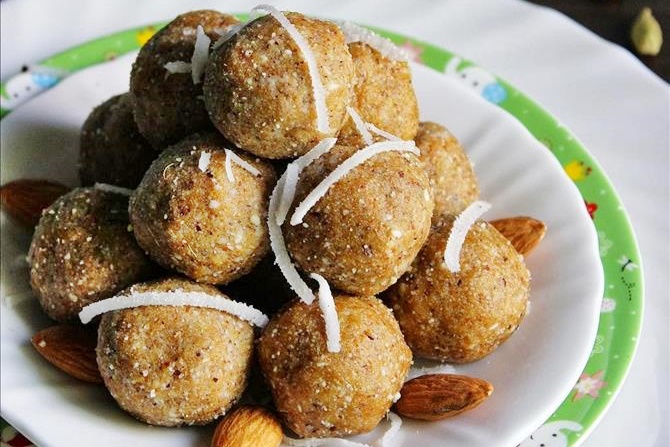 Badam Laddu – Almond balls recipe. These can be made using jaggery or sugar. I have shared both the methods.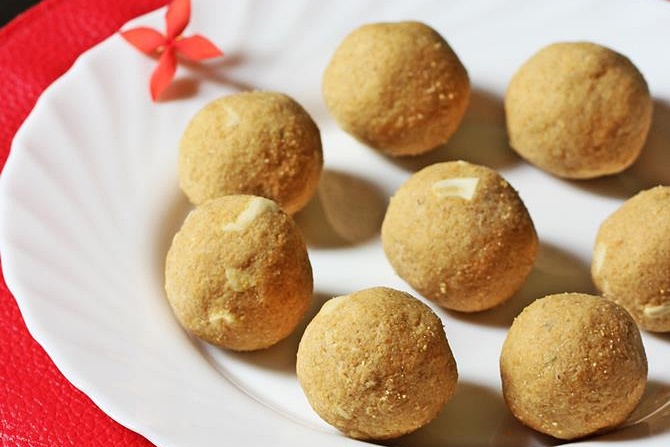 Besan Ladoo – Chick pea flour balls made with ghee and sugar.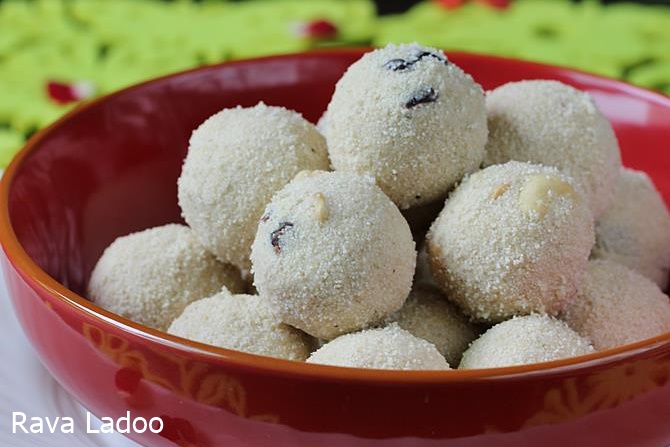 Rava ladoo using Suji or semolina and sugar.
Maladu recipe – Made with bhuna chana dal or fried gram. These are made in south Indian homes as a quick sweet treat during festivals.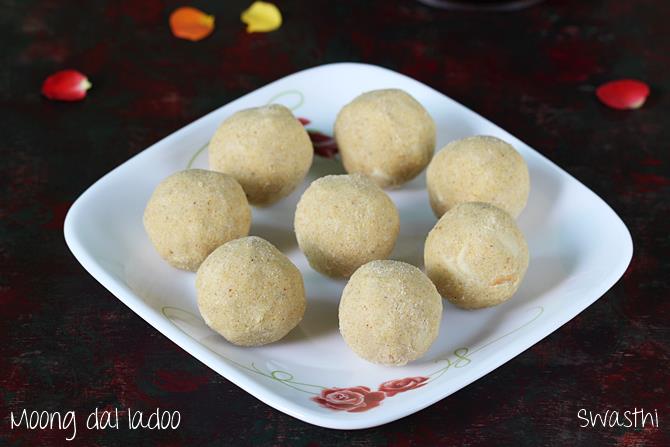 Moong dal laddu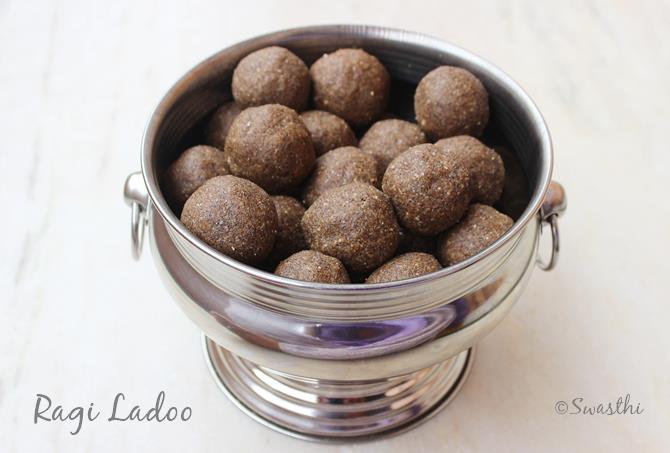 Ragi ladoo – Healthy, quick and delicious ball made using finger millet flour. You can also check this delicious ragi balls made using jaggery syrup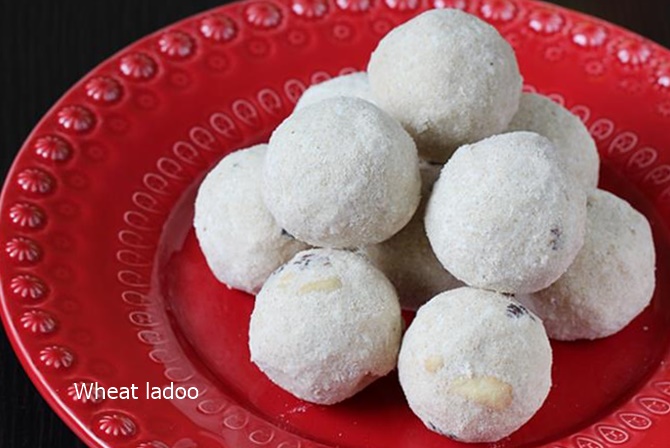 Atta laddu using wheat flour, sugar and ghee.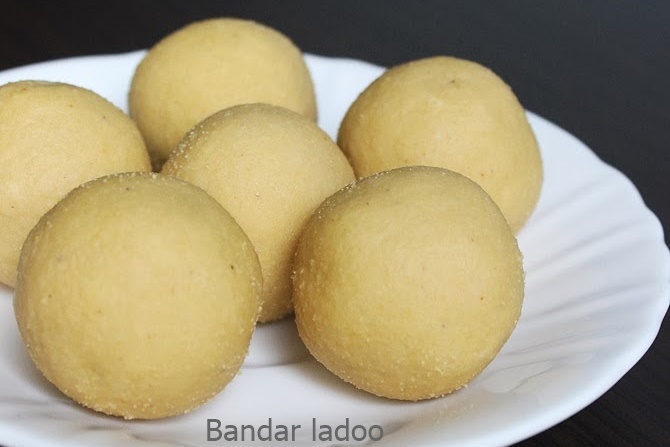 Bandar laddu , a popular sweet from Andhra pradesh made using chickpea flour and ghee or clarified butter.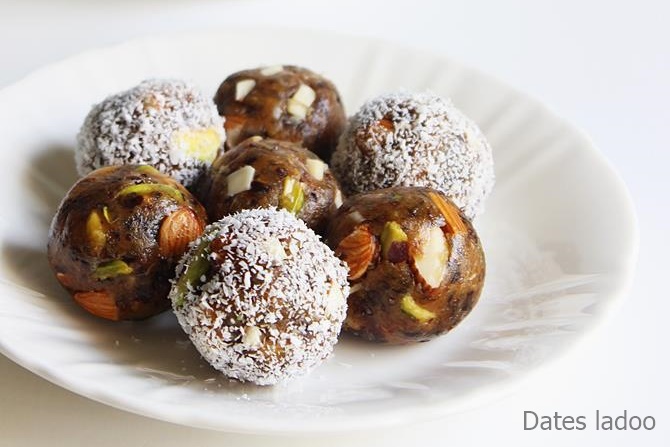 Dates nut laddu – A quick and healthy treat when you crave something sweet.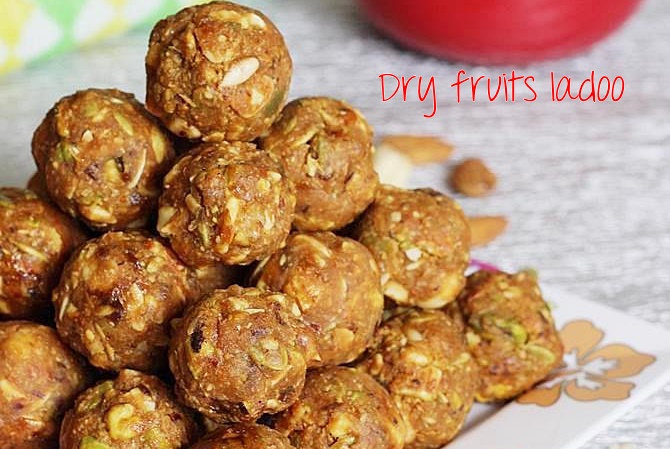 Dry fruits laddu – A perfect sweet for festivals and celebrations. These turn out same like the one we get in sweet shops.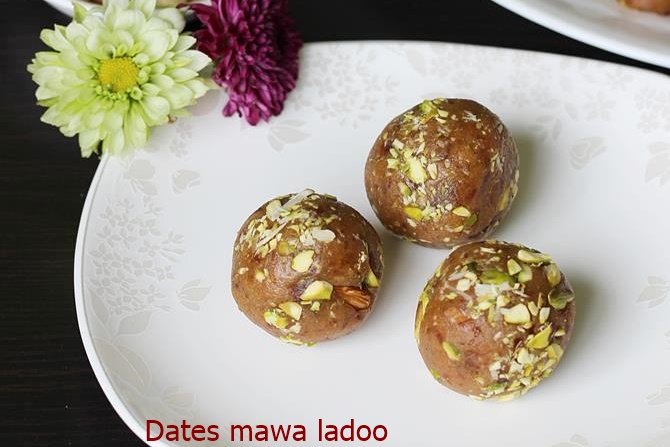 Dates mawa ladoo – Unique and wonderful tasting mawa sweet made with dates and nuts. No other sweetener is used except dates.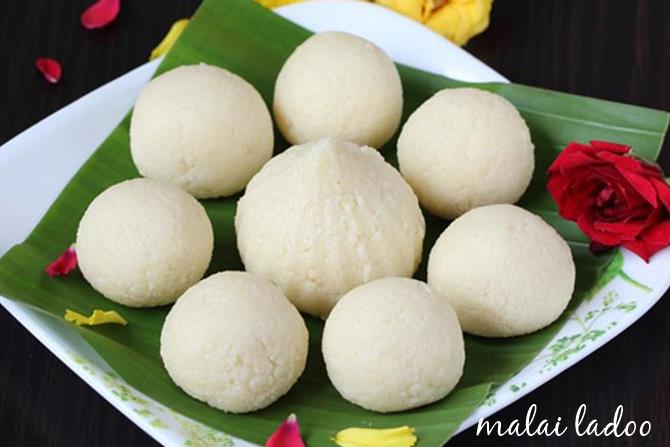 Malai ladoo – These can be malso be made to modak.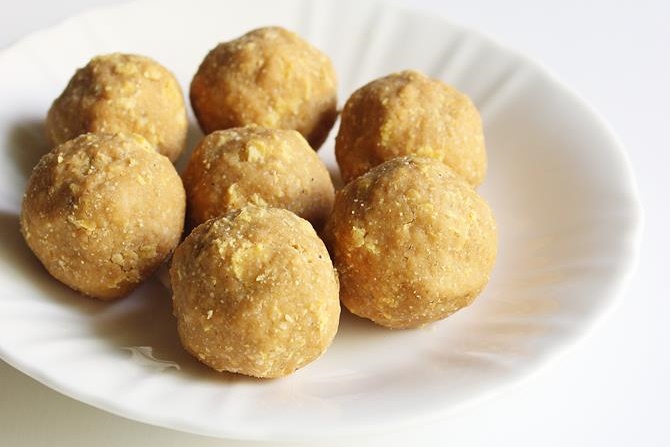 Peanut ladoo – Crunchy peanut sweet treat. I am sure kids will love them.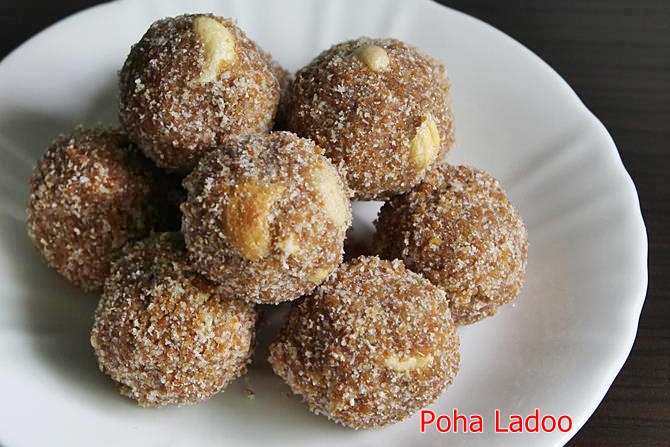 Poha ladoo made with flattened rice, jaggery and ghee.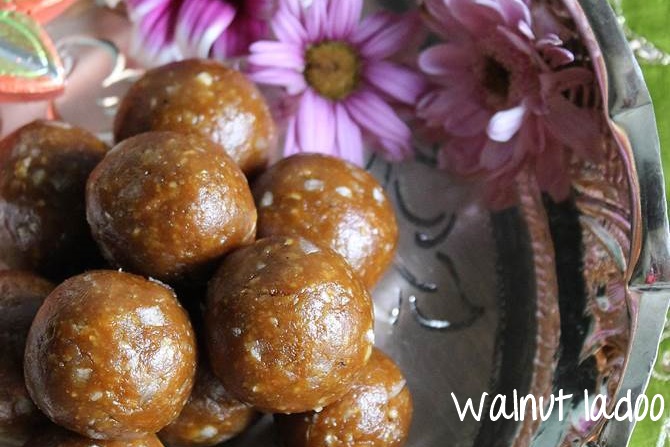 Walnut ladoo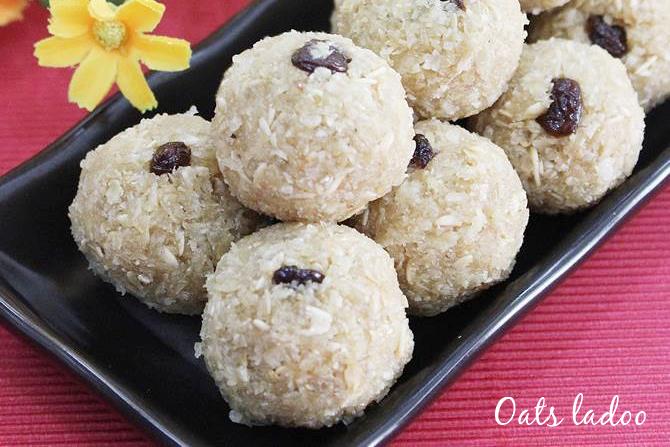 Coconut oats balls Healthy Oats dry fruits balls – A very good way of adding oatmeal to your diet.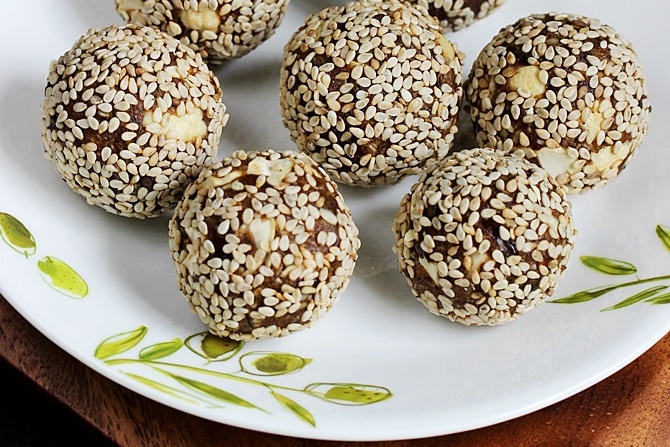 Dates sesame balls – No sweetener used, just made with dates, sesame and cashews.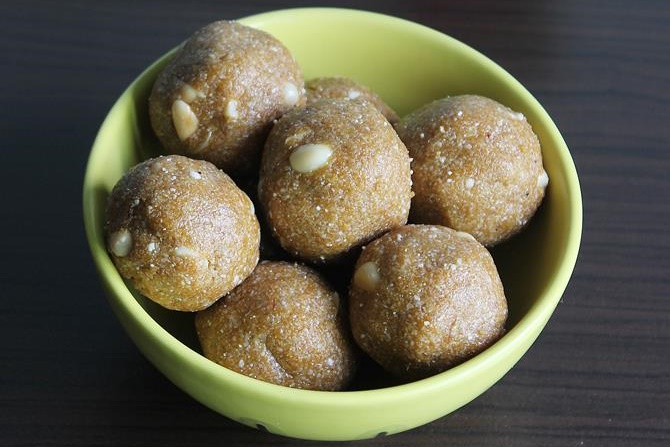 Sesame ladoo recipe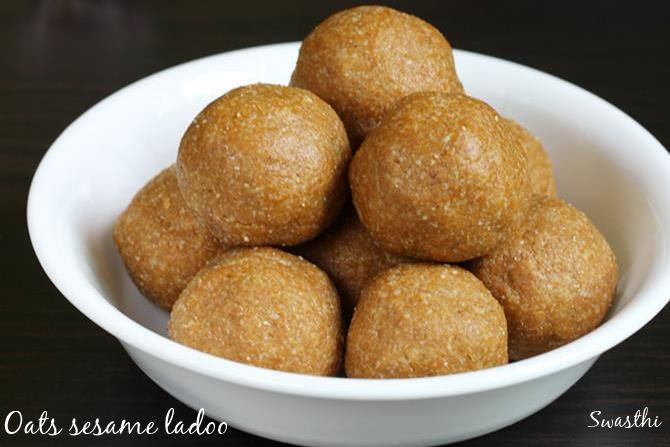 Oats sesame ladoo – Healthy treat made using oats, jaggery and sesame seeds.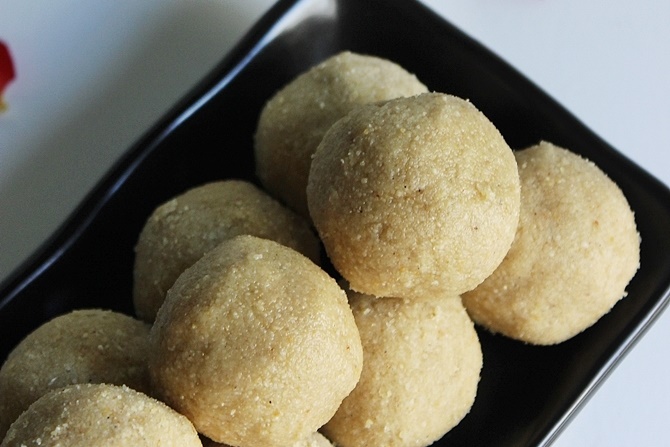 Sunnundalu – A traditional protein rich andhra sweet made during festivals and celebrations.
Raisin Nut balls for immunity
Pistachio balls
Black sesame balls
Urad dal laddu
Multigrain jaggery balls