Egg bonda recipe also called as egg bajji or egg pakora. To make these delicious bonda or bajji, boiled eggs are dipped in a spiced batter and deep fried until golden. Chopped onions, lemon juice and coriander leaves can be topped over these and enjoyed. These can be served as a evening snack or a starter in a meal.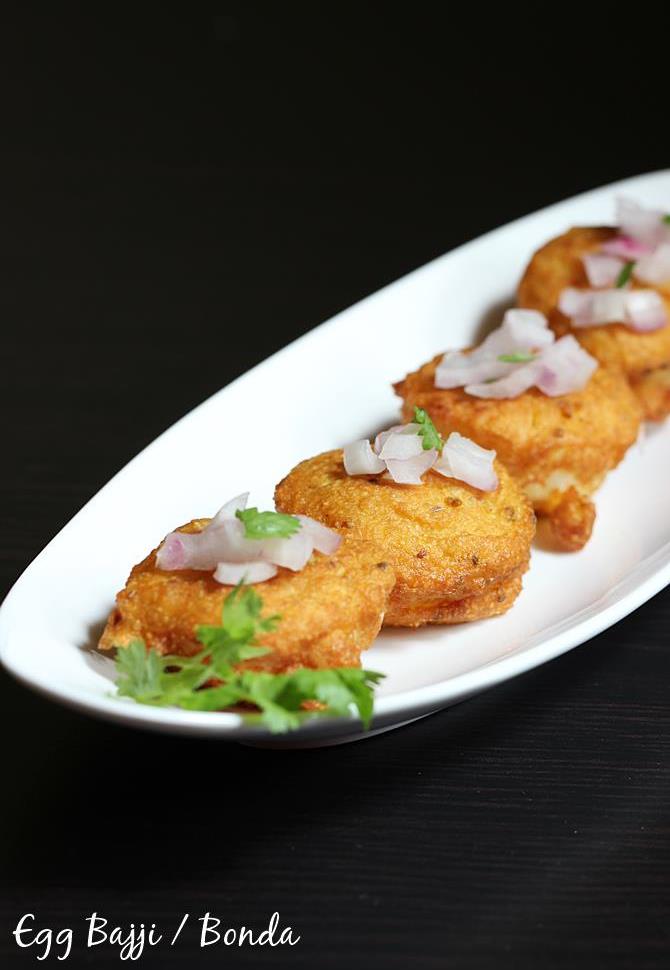 Egg pakora or pakoda can be made quickly, if you have boiled eggs ready. It makes a good addition to a party menu or a get together.
For more bonda recipes, you can check
Mysore bonda
Aloo bonda
Veg bonda
Punugulu
Egg bonda recipe or Egg bajji
Egg bonda recipe | Egg bajji recipe | Egg pakora recipe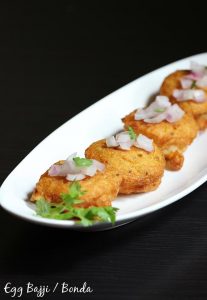 Egg bonda recipe - Deep fried snack made with boiled egg ad gram flour batter.
Ingredients (240 ml cup used)
4 to 5 boiled eggs
½ cup besan/ gram flour
2 tbsp. rice flour
⅛ tsp ajwain/ vaamu/ caram seeds
¼ tsp red chili powder (use as needed)
salt as needed
little turmeric
water as needed
oil for deep frying
to blend (optional)
1 medium onion
1 green chilli
1 tsp ginger garlic paste
How to make the recipe
Preparartion
Slice the hard boiled eggs and set aside. Pierce them with fork randomly, 4 times on each egg covering all the sides. This prevents the eggs from bursting. Slice each egg to 3.
Blend together onion, chili and ginger garlic with 2 tbsp. water to make a fine paste.
Mix together besan, salt, turmeric, rice flour, chili powder and ajwain.
Add onion paste to this and make a batter using more water as needed.
Making egg bonda
Heat oil to deep fry, when the oil is hot enough. dip each slice in the batter. Fry in hot oil until golden.
Top egg bonda with chopped lemon onions and serve.
How to make egg bonda or egg bajji recipe
1. Add besan, ajwain (vaamu), salt, red chilli powder, rice flour (or corn flour) and turmeric.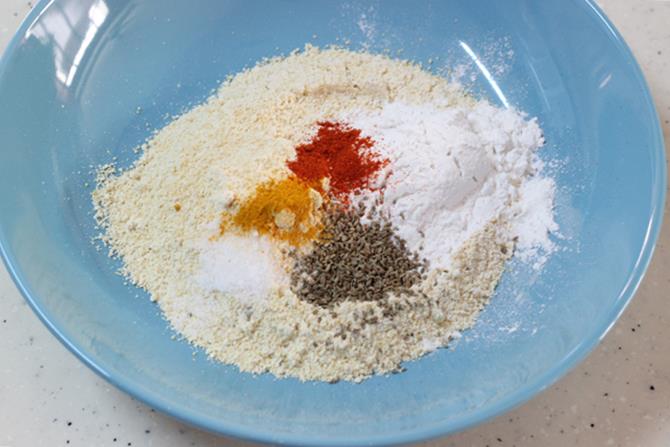 2. Mix everything well.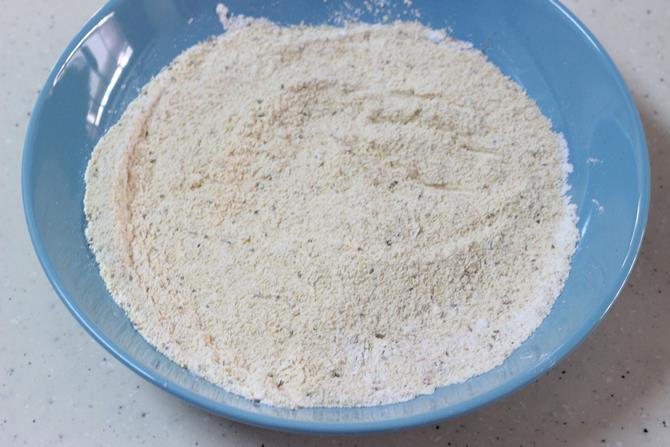 3. This one and the next step are optional but this adds a lot of flavor. Add cubed onions, ginger garlic paste and green chili to a blender. You can also use ginger garlic.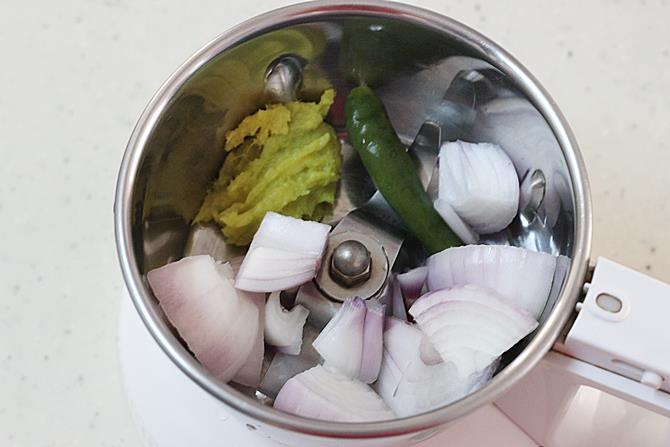 4. Add 1 to 2 tbsp. water and make a fine paste.


5. Add this to the pokara mix. Also add enough water and make batter.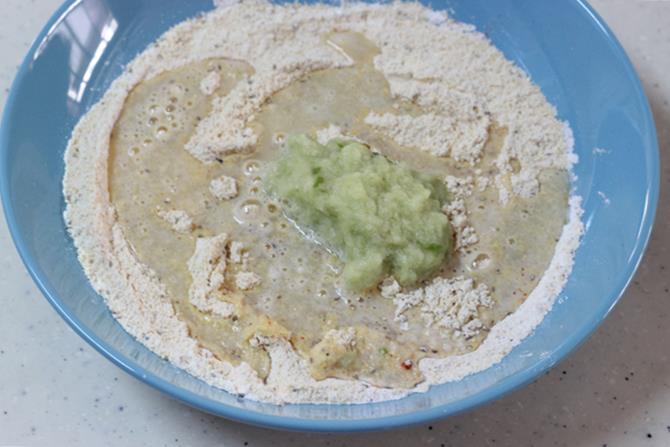 6. The consistency of the batter should not be very thin or very thick. If the consistency is very thick, it will not coat the egg. If very thin, then it will drip.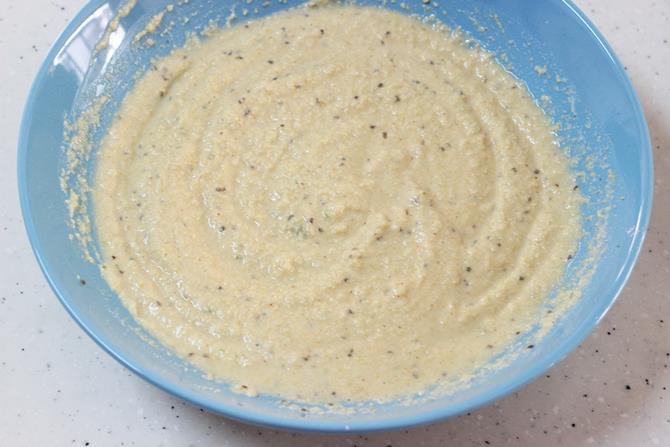 7. Remove the shells from hard boiled eggs. Pierce each egg 4 times randomly, once on each side with fork. Slice them and set aside. I sliced one egg to 3 slices. If using large eggs, you may slice to 4. Do not use whole egg to make pakora, it may burst.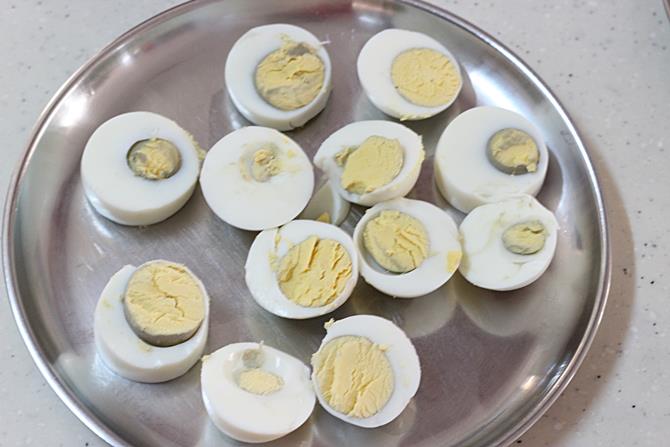 8. Add each slice to the batter. Flip it gently in the batter.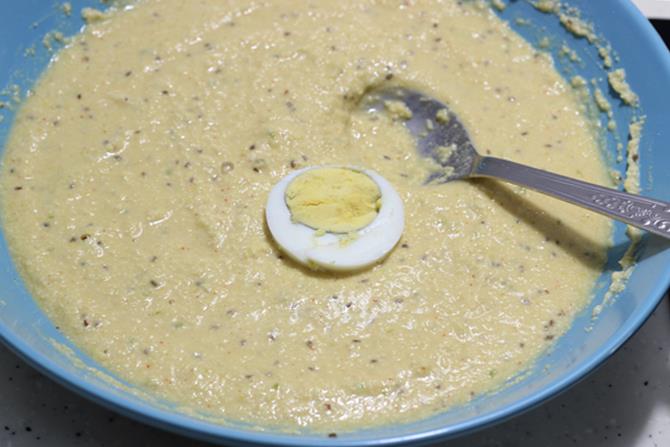 9. Make sure the egg is coated well with batter. With the help of a steel table spoon lift it from the batter.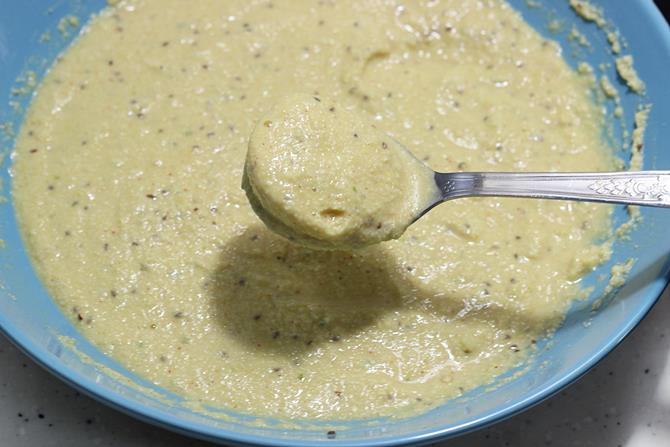 10. Drop it gently in hot oil and fry.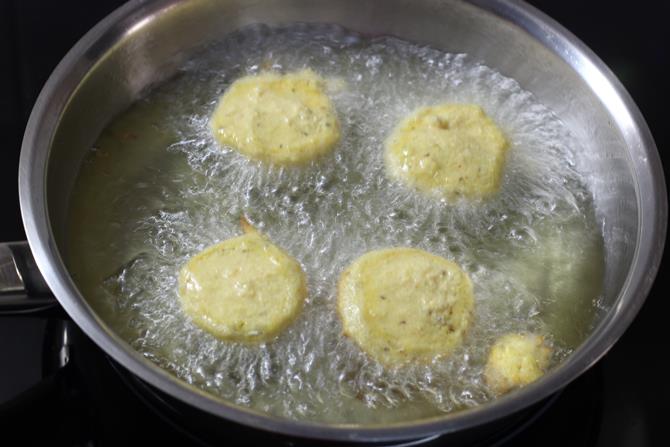 11. After few minutes, flip it to the other side and fry until golden on both sides.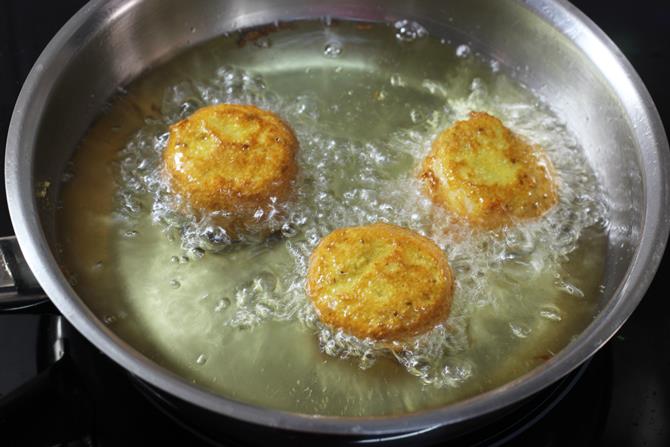 12. Drain them on a kitchen tissue.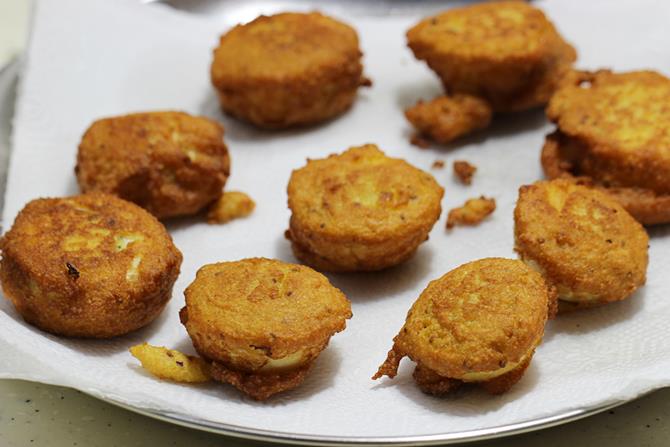 13. Chop onions, coriander and squeeze off little lemon juice. Mix them well.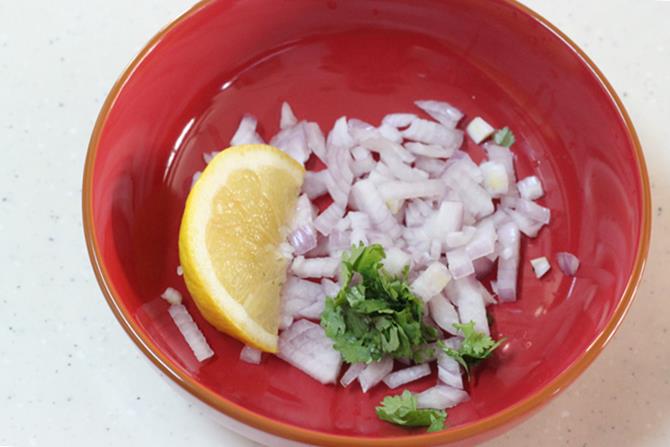 14. Top the egg bonda or bajjis with onions mixture. Egg bonda or bajji is ready.