boiled egg fried rice with step by step photos – a healthy way to enjoy eggs. Boiled eggs are a healthy way to include them in our diet rather than scrambling them. Boiled eggs retain most nutrients which are otherwise lost when scrambled. This egg fried rice is perfect for those who want to include eggs for health reasons. i.e to get nutrition from eggs.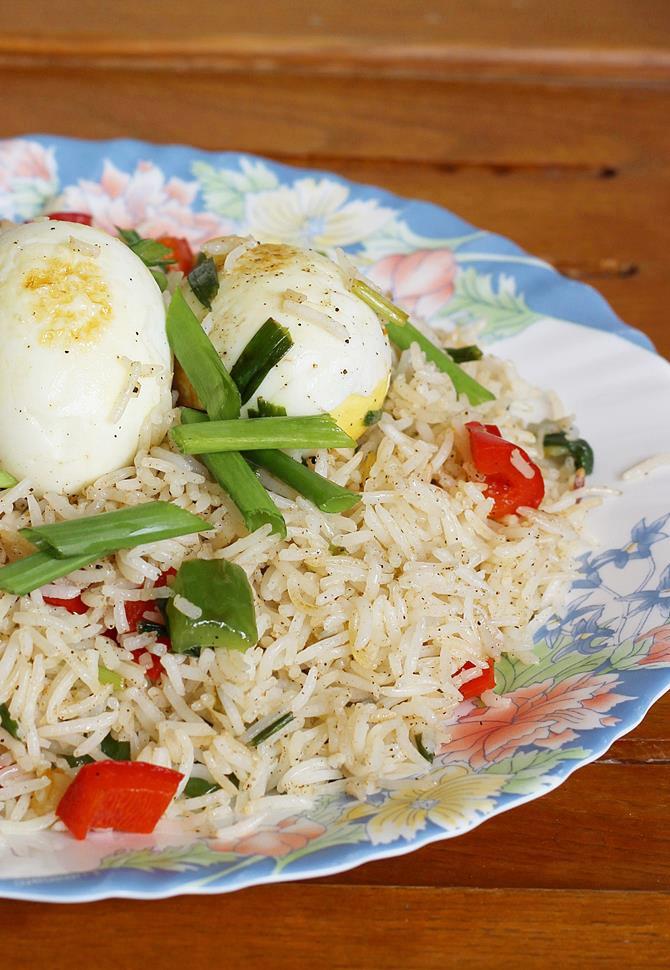 check out quick scrambled egg fried rice recipe here
 
This boiled egg fried rice is especially suitable for eggetarians who do not like the smell of scrambled egg. Some cannot eat foods with scrambled eggs as they get irked at the smell of it. Once the egg is broken, they feel it smells weird, they just cannot eat in spite of adding masala or sauces or whatever. I do have friends like that. Such people choose to eat hard boiled eggs instead.
 
Last week I had a friend at home for lunch, she feels the same about eggs. This is what I made for both of us. If you wish you can use sauces to suit your taste.
 
how to make boiled egg fried rice with step by step pictures
1. Heat oil. Fry eggs until golden. Set aside. Fry garlic until aromatic. Add white spring onions and capsicum. Fry until capsicum is half cooked.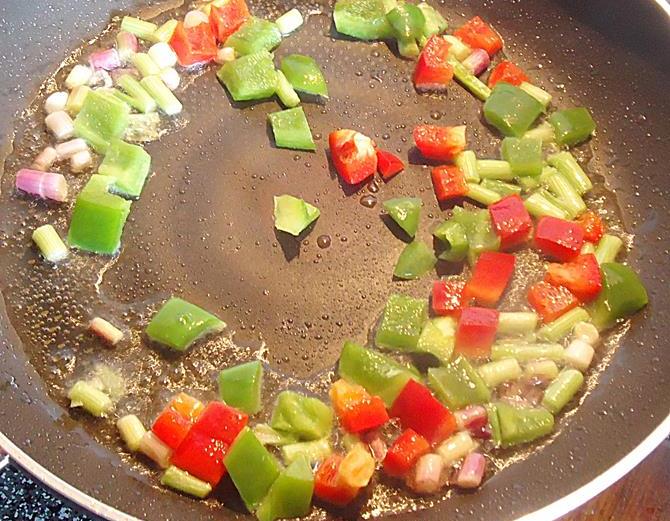 2. Add spring onions and saute for a while. If you like you can also add 1 tsp soya sauce, ½ tsp vinegar, 1 tsp red chili sauce.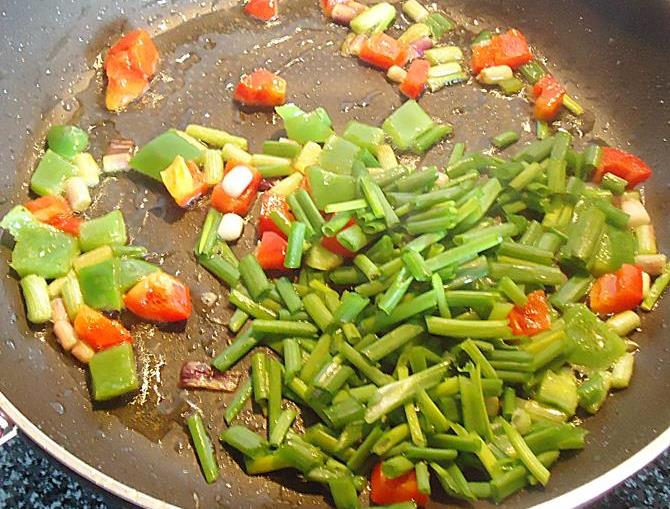 3. Add rice, pepper powder and fried eggs. Stir and fry for 1 to 2 minutes.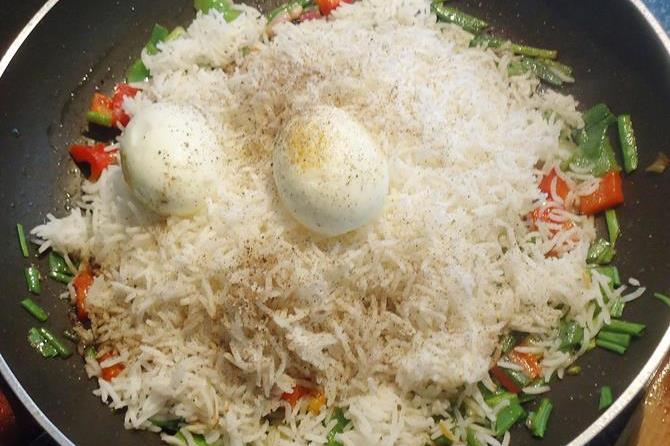 Serve warm or hot.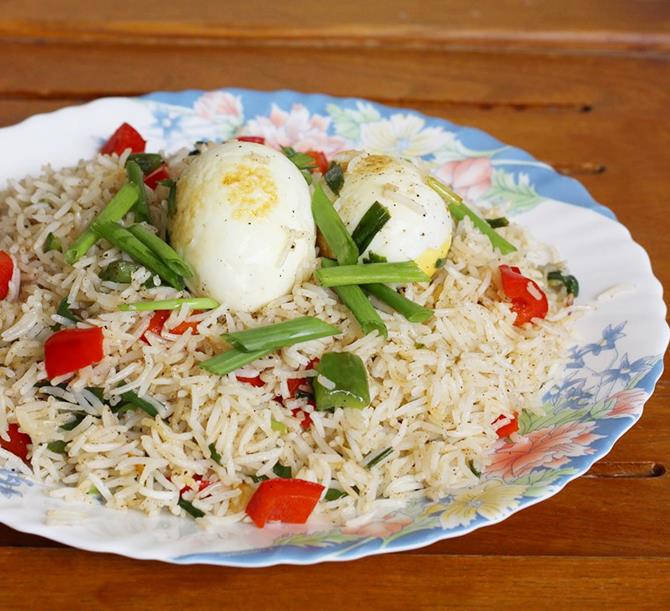 find boiled egg fried rice recipe below
boiled egg fried rice recipe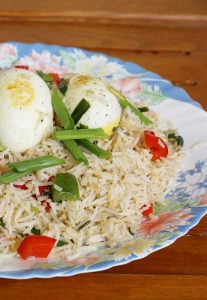 Quick and healthy egg fried rice made with boiled eggs
Ingredients (240 ml cup used)
¾ cup uncooked rice
2 boiled eggs (pierce them with a fork randomly)
¾ cup of chopped spring onions, carrots, bell peppers
1.5 tbsp. olive oil
Pepper powder as per your taste
1 tbsp. garlic chopped
½ tsp. vinegar
1 tsp. Soya sauce (optional)
How to make the recipe
Soak rice for some time and cook till al dente. Do not overcook as it gets mushy. Drain off and cool the rice.
Heat a pan on a high heat with oil. Fry eggs till golden and set aside.
Add garlic and sauté till you get an aroma.
Add the white onions, carrots, beans and capsicums. Fry till they are almost cooked but the capsicum must still be crunchy.
Add spring onions and sauté for a min. If using sauces, add them now along with vinegar.
Add the rice, pepper powder, eggs, vinegar and soya sauce if using. Fry for a min or 2.
Serve hot
more egg recipes,
egg noodles recipe
egg biryani
scrambled egg biryani
egg pulao