Egg oats recipe video – How to make creamy oatmeal with eggs. This was one of the recipes that was requested by many readers especially for babies and kids. This recipe is shared by another reader who makes it regularly for breakfast. The nutrition levels in this egg oats is quite high and is very healthy due to the addition of egg. If made right, the egg doesn't smell in this dish and turns out to be creamy all without the addition of milk or cream.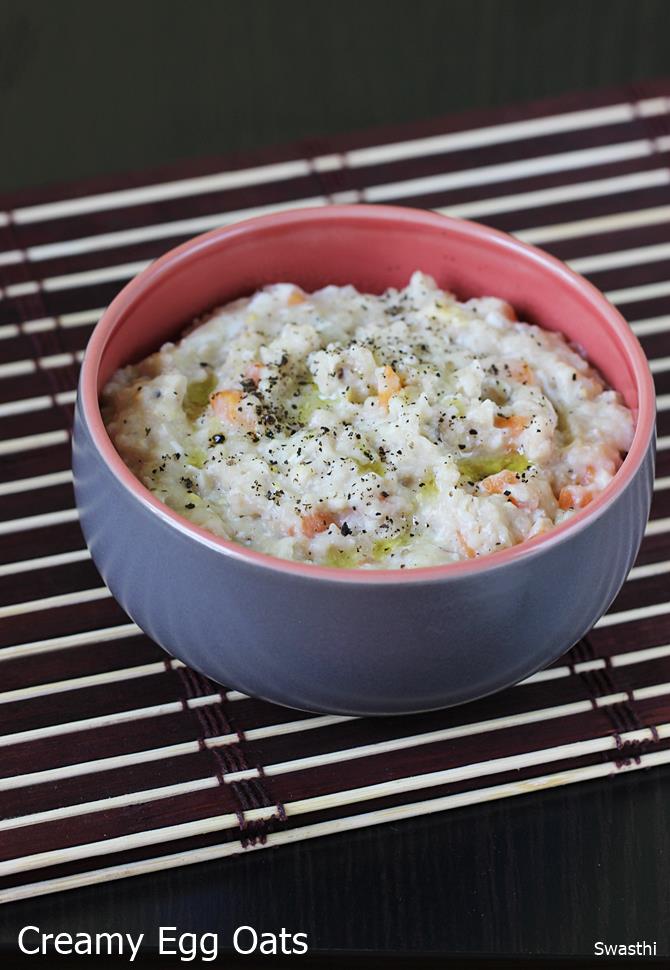 This can be had for breakfast or a light dinner. It is best served immediately after cooking or at least while it is warm. I have used little carrot which can be skipped if you do not prefer.
You can check this link for more recipes of oats
Video of egg oats recipe
Egg oats recipe
Egg oats recipe | How to make creamy oatmeal with eggs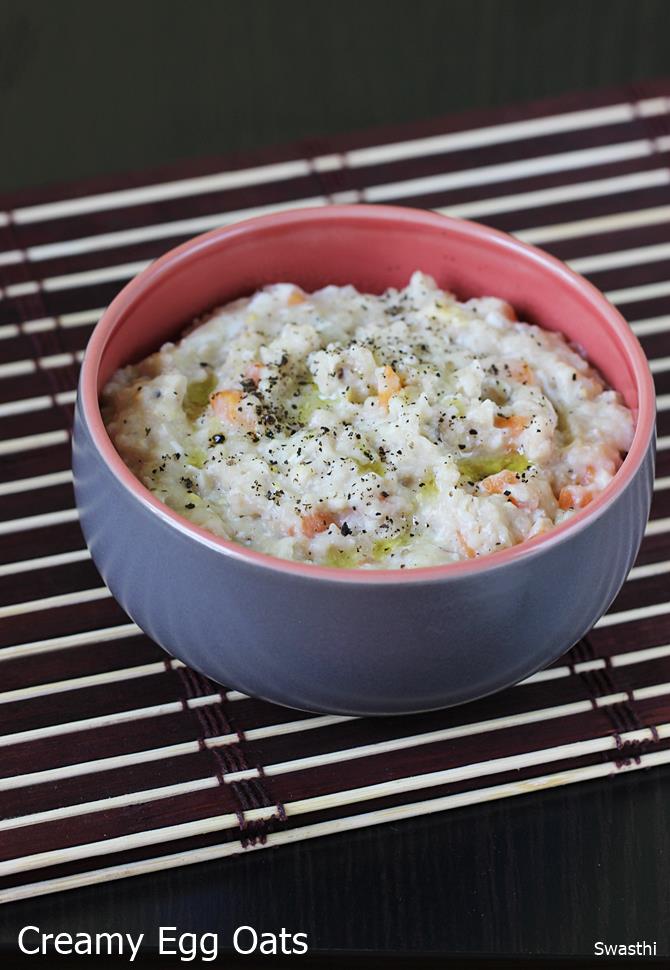 Quick egg oats recipe - creamy oatmeal cooked with eggs and carrots.
Ingredients (240 ml cup used)
½ cup oats (quick cook oats)
1 cup water
¼ tsp pepper powder
1 tsp olive oil
Salt as needed
1 egg ( can use 2)
Veggies as needed
Red chili flakes as needed (optional)
How to make the recipe
Add oats and carrot to a pot of water and cook until the water is almost evaporated.
Lower the flame completely and pour the eggs.
Do not disturb for a while and allow to cook for 2 mins by covering. Make sure oats don't get burned.
Stir gently until the egg is combined well. Do not whisk it vigorously and keep the flame to the lowest.
Cover and cook until the eggs are completely done.
Add pepper and salt. Sprinkle some olive oil. Allow this to rest for sometime.
Serve creamy egg oats hot or warm.