easy eggless fruit cake recipe that can be baked for Christmas or New Year. This is also called a boiled fruit cake which is prepared without eggs, butter or alcohol. You will not need to soak the dried fruits in advance, so it can be prepared any time without much planning and is a no fail recipe.
 
eggless fruit cake turns out to be moist and delicious. It works well with full oil, half butter half oil and even with only butter. But the cake you see in the pictures is made using only oil.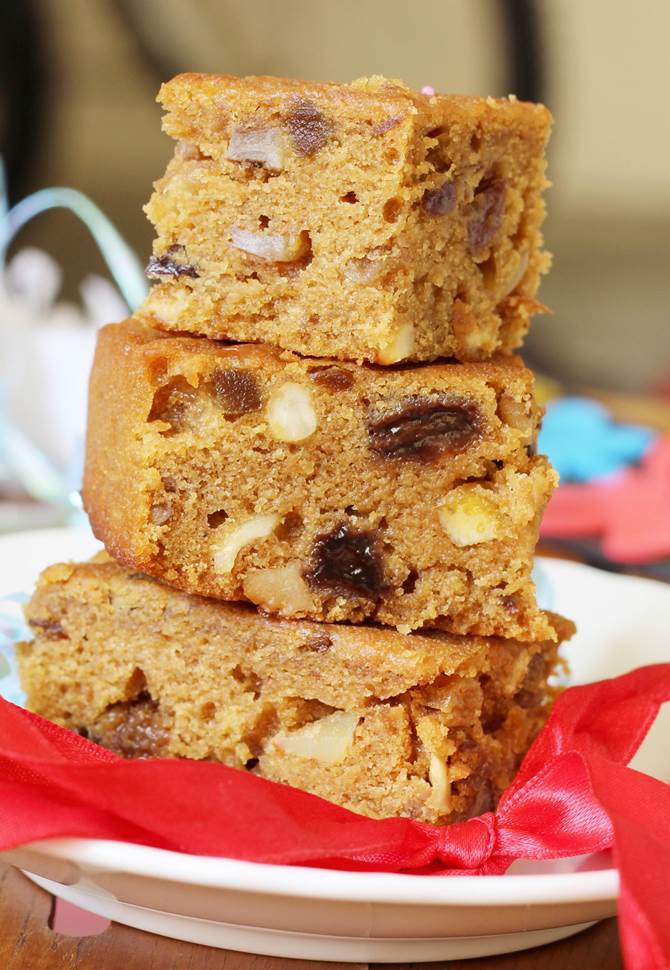 This recipe turns good with entirely whole wheat flour or maida as well with a mixture of both. The cake you see is made with whole wheat flour or atta. The only difference is the whole wheat one is slightly, yes only slightly denser than the one made with maida.
 
I have given all the measurements in grams as I do not feel cup measurements are accurate especially for this recipe.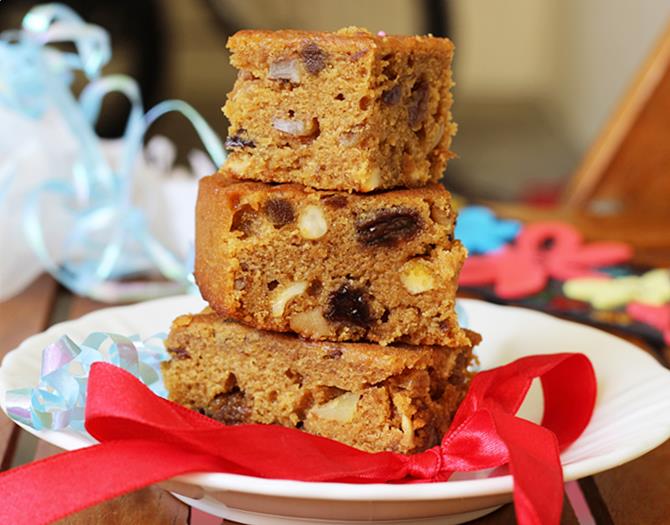 eggless fruit cake recipe with step by step photos
1. Chop mixed fruits. Wash raisins and mixed fruits thoroughly to remove any oil based stabilizers used for increasing the shelf life, else the cake smells oily, drain them immediately and thoroughly.
2. Add these to 200 ml of very hot water and simmer for 3 to 4 mins and switch off the stove.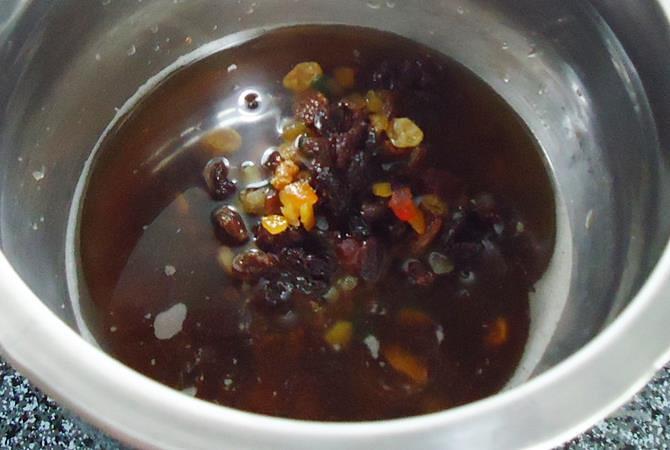 3. Add brown sugar.Stir to melt it.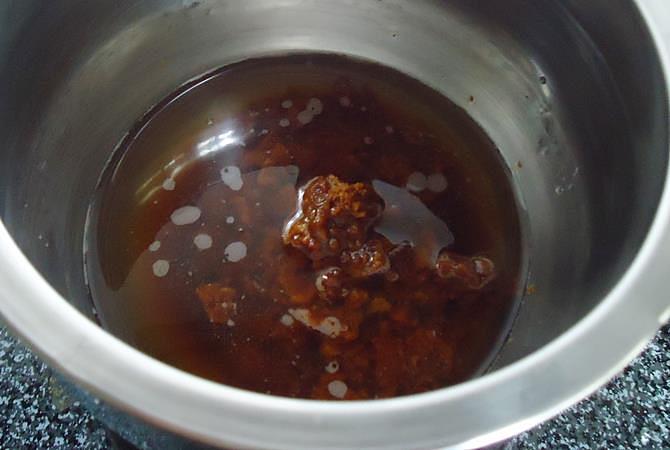 4. While still mildly hot, add salt, lemon juice, vinegar, vanilla, oil and then the orange juice. Set aside to cool thoroughly.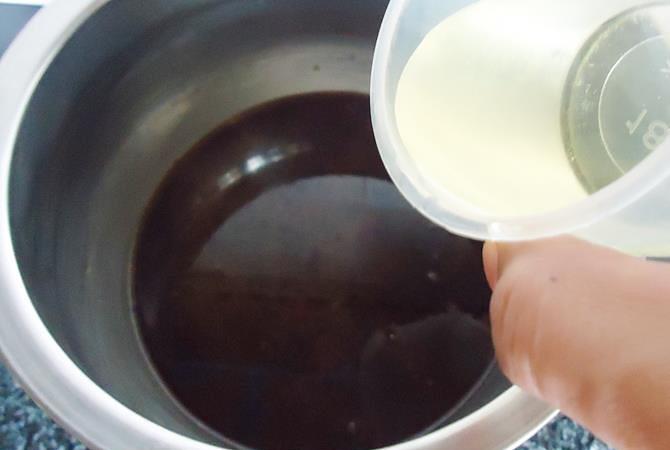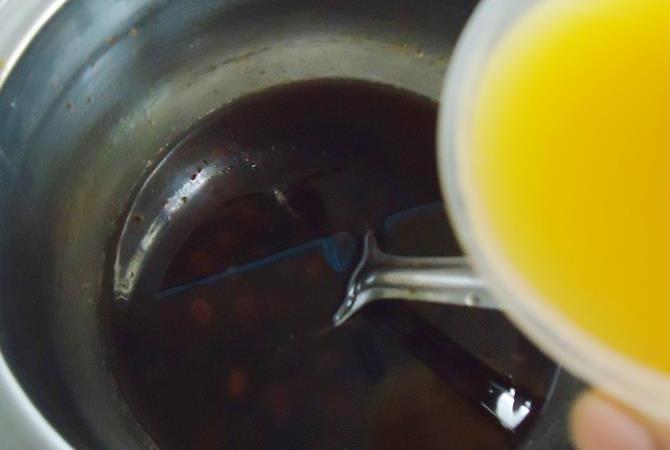 5. Mix soda and flour thoroughly. If needed sieve it to prevent lumps.
6. Preheat the oven at 170 c.
7. Once the boiled mix is cool, fold the flour and nuts gently, break up any lumps gently.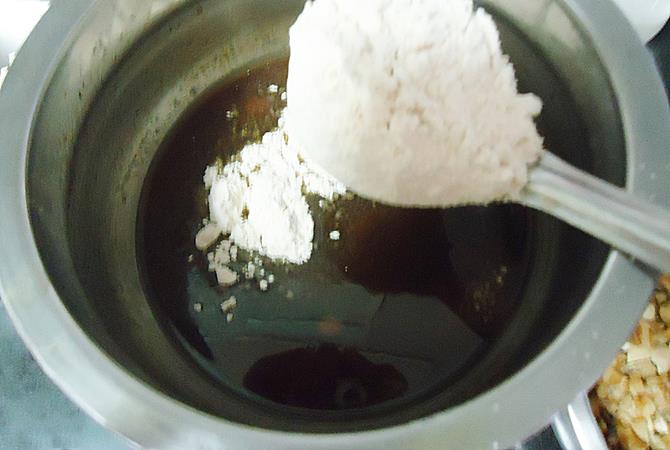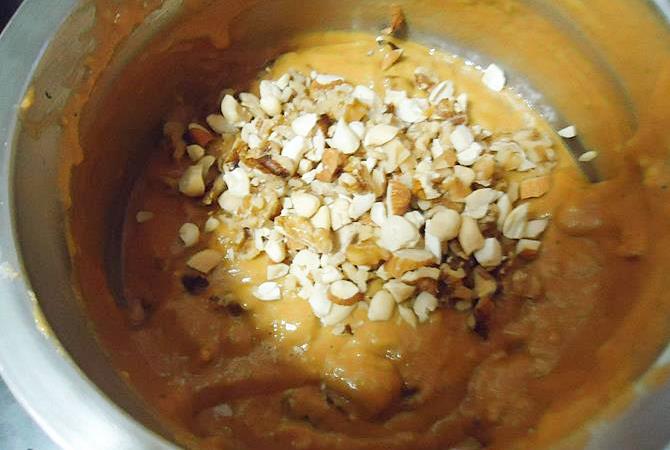 8. Pour this batter in a greased baking tray, bake for 25 mins or skewer inserted comes out clean. 25 minutes is fine if baking in a 9 "and for little longer if in a 6 "pan.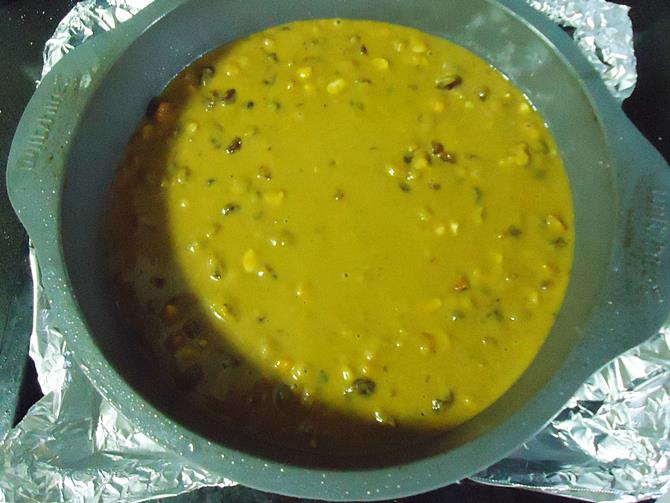 9. Let the cake cool down for about 10 to 15 minutes and invert it on a wired rack. You can run a skewer across the pan to loosen the cake. I baked it at 180 Deg C so there were mild cracks.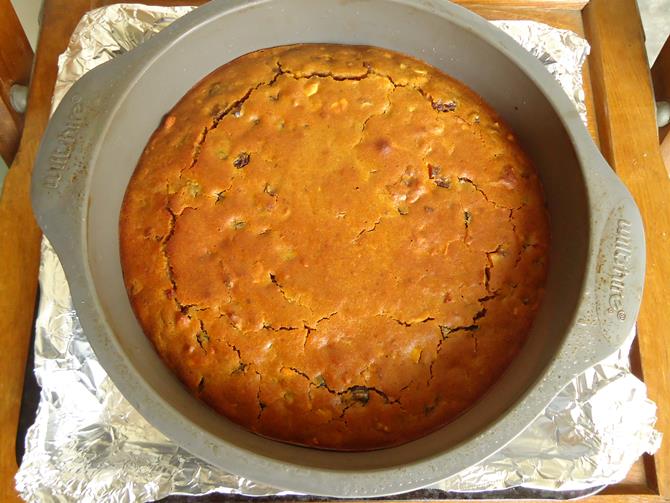 10. Let the cake cool completely before cutting it.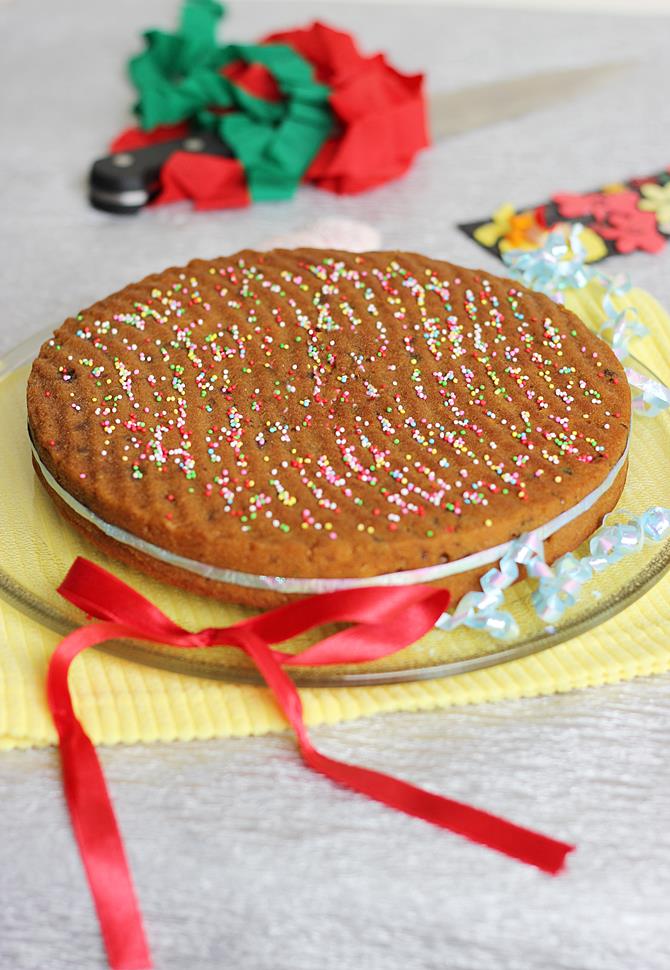 eggless fruit cake recipe below
eggless fruit cake recipe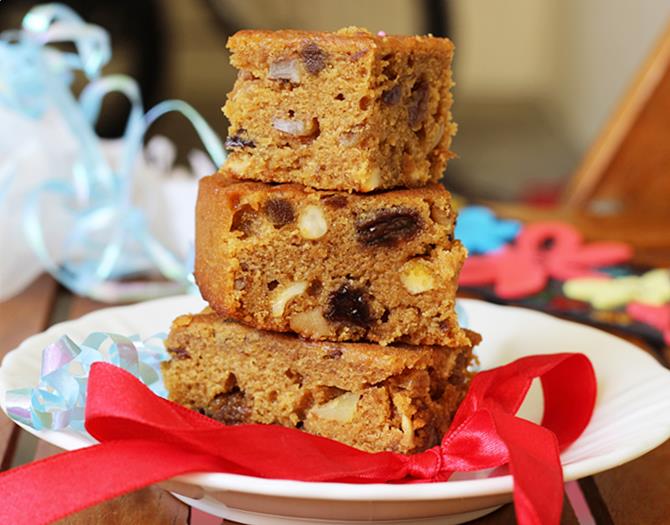 Eggless fruit cake that needs no butter and no alcohol.
Ingredients (240 ml cup used)
6 inch or 9 inch pans work
To Simmer
90 grams of raisins
60 grams mixed dried fruits such as apricots, cranberries, prunes, figs including orange zest
200 ml hot water
To add after simmer
¼ tsp. Salt
1¼ tsp. lemon juice
1 tsp. vinegar
1 tsp. vanilla extract or essence
150 grams brown sugar
80 ml oil or butter
120 ml orange juice
¾ tsp. cinnamon, clove, ginger and nutmeg powder or 1 tsp. spice mix or extract
To fold gently
100 grams of chopped nuts (cashew nuts, walnuts, blanched almonds)
½ tsp. baking soda
220 grams wheat flour/atta or maida/ all-purpose flour
How to make the recipe
Mix flour and baking soda evenly or sieve it.
Chop the mixed dried fruits. Rinse them along with raisins to remove preservatives. Drain them completely to a colander. You can skip this step if you are using dried fruits free from preservatives.
Bring 200 ml water to boil, when the water is hot, add the dried fruits and raisins and simmer for 3 to 4 minutes. Off the stove. Set this aside to cool.
While the boiled mixture is still hot, add brown sugar, salt, lemon juice, vinegar, oil and vanilla extract. Stir well and aside to cool completely.
Preheat the oven to 170 Deg C. Add flour little by little and fold in gently. Add the nuts and fold again. Break lumps if you find any.
Pour this to the greased baking pan, bake for 25 minutes or till the skewer inserted in the centre comes out clean.
Cool the cake for 10 to 15 minutes, invert it gently on a wired rack.
Cool it completely before you cut.
for more easy cake and cookie recipes, check
simple chocolate cake
simple butter cake
hersheys chocolate cake
ragi coconut cookies