Ragi biscuits or ragi cookies recipe – eggless biscuits recipe with step by step photos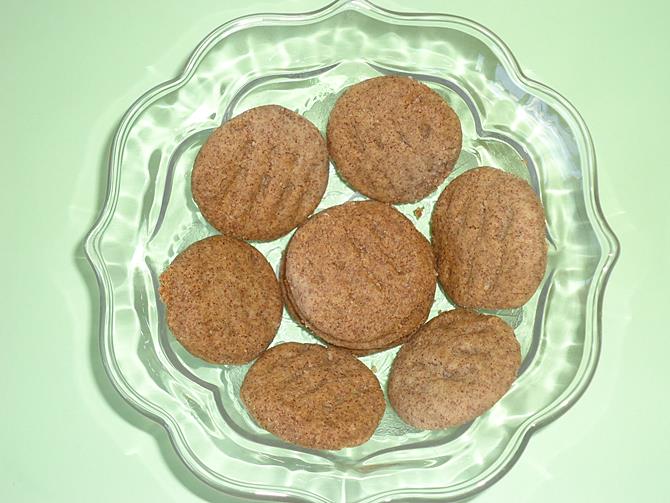 These are one of the most cherished cookies in my home. They can be prepared with ragi and whole wheat flour in equal quantities. I also sometimes use equal amounts of ragi and unbleached plain flour since my kids don't like the cookies made using only ragi flour. I have tried different versions of making ragi cookies. But this recipe seems to be the best in terms of taste. Using plain flour masks the husky taste and appearance of ragi flour. They taste just wonderful and are healthy. If you are health conscious and trying to limit maida then use whole wheat flour.
The ragi cookies recipe shared here is an eggless ragi biscuits, in case you don't mind using egg, check Ragi cookies, the most delicious cookies.
find eggless ragi biscuits or ragi cookies recipe below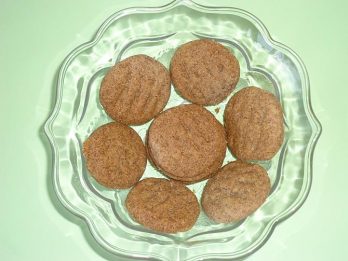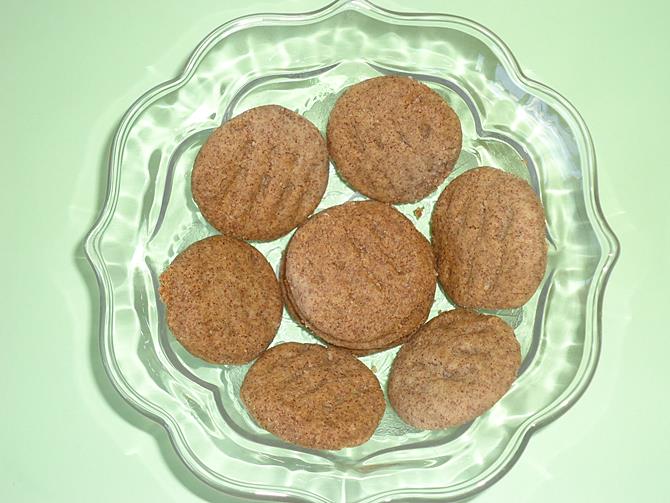 Ragi biscuits recipe | Eggless ragi cookies | How to make ragi biscuits
eggless ragi biscuits, one of the easiest ragi cookies
Ingredients (240 ml cup used)
1 1/4

cups

ragi flour

1 1/4

cups

wheat flour or maida

1 1/4

cup

sugar or jaggery or brown sugar (packed) (powdered)

1 1/4

cup

unsalted butter or ghee

1 to 3

tbsps

milk if needed

2 1/2

tsp

baking powder

3/4

tsp

cardamom powder / elaichi
How to make the recipe
Sieve the wheat flour, ragi flour and baking powder together. Discard the coarse husk of ragi after you sieve.

Add the ghee or butter. If using butterm cut them to small cubes and add it. Mix everything well.

Add sugar and mix well to make a dough. If needed add milk to bind the dough.

Preheat the oven to 170 C for at least 15 mins. Grease a tray and set aside.

Cover the dough and refrigerate it in fridge for 40 mins.

Make small balls out of this dough and flatten them.

Use a fork to just pierce the cookies.

Bake them for 15 to 20 mins.

Cool ragi cookies on a wire rack and store in an air tight container.

for more cookies recipes , check
nankhatai
besan nankhatai

how to make ragi biscuits or ragi cookies with step by step pictures
1. sieve and mix all the dry ingredients. Pour the butter or ghee and mix.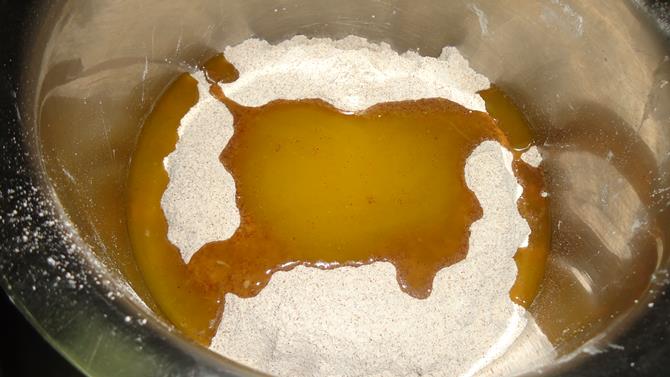 2. knead it to a good tight dough.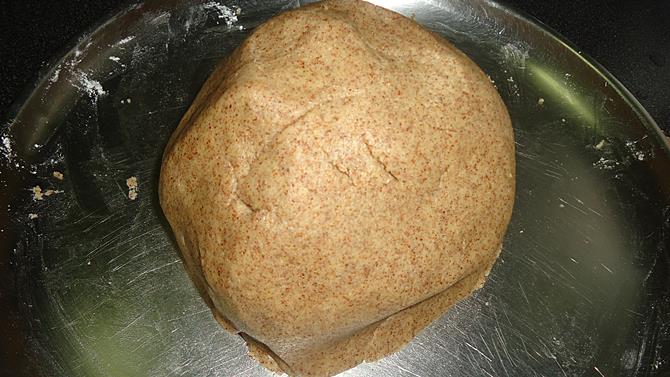 3. preheat the oven to 170 C for about 15 minutes. Take small portions of the dough and roll to balls and flatten them. mark them with fork to prevent puffing up.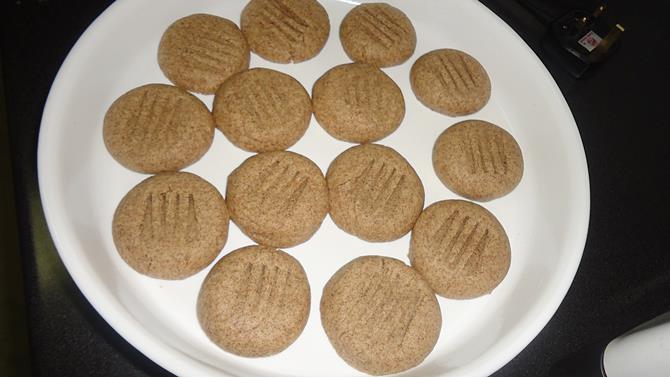 cool ragi biscuits on a wire rack and store in an airtight jar.