eggless orange cake recipe
I bake a cake or cookies every Friday night, but barely share them here, as my cake recipes are heavily modified to make them healthy (by replacing plain flour and sugar).  Sometimes, I do feel that I do not make the cakes as they are supposed to be, airy & fluffy. Though I can make them like the bakery cakes like this simple butter cake , airy and fluffy by using plain flour and eggs, I prefer to make them my way, a bit dense but definitely they taste delicious with all the goodness of health. I have baked using this recipe atleast 8 to 10 times and never been a failure. It is soft, fluffy and a fool proof one.
step by step pictures eggless orange cake
1.Preheat the oven to 175 deg C, grease and flour the cake tin evenly. set aside
2.Mix the flour, baking soda and powder. Sieve twice for uniform mixing and discard the coarse husk granules in the wheat flour. set aside
3.Whisk the butter to smooth. Add condensed milk and soft butter to a utensil. Mix well


4.Add orange juice, vinegar, essence or zest. whisk thoroughly for uniform mixing,
5.Add flour little by little, few tbsps. at one time, mix well to remove lumps. do not over do the mixing.
6.Pour this in the greased cake tin, shake well to remove the bubbles if any.

7.Bake it for 15 to 30 mins till the cake is done. A tooth pick inserted must come out clean. Baking time depends entirely on the size of your cake pan. I used a 9 inch cake pan, so the cake was thin and wide, just took 15 mins to bake. keep checking after 15 mins.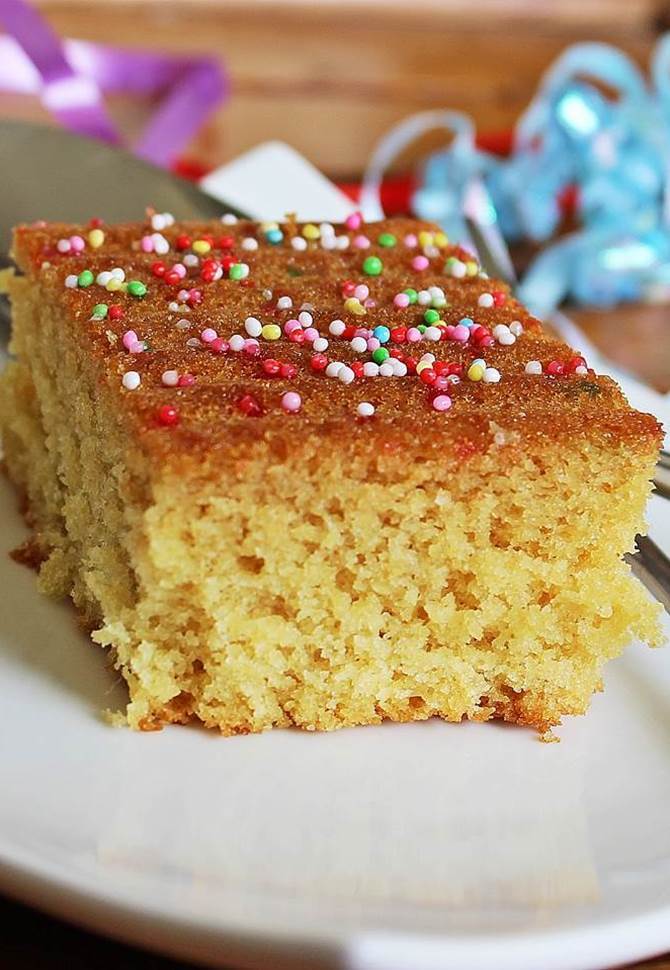 eggless orange cake recipe below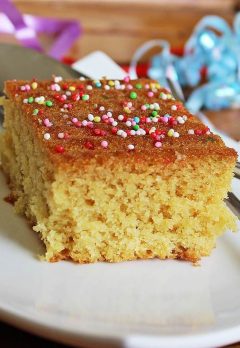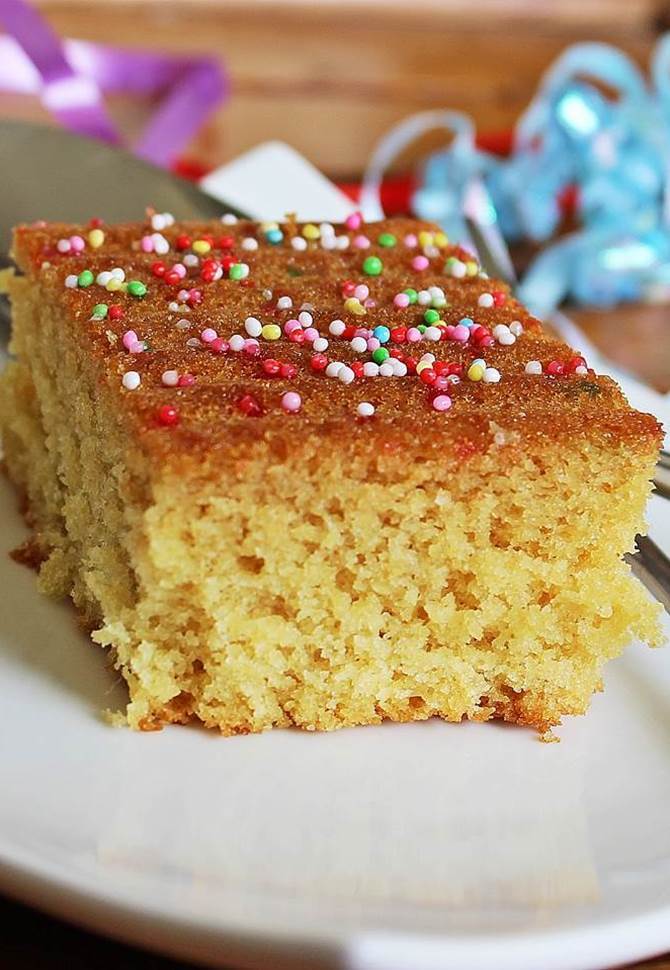 Eggless Orange Cake Recipe
Ingredients (240 ml cup used)
1

cup

whole wheat flour

¼

cup

plain flour / Maida

200

Gms sweetened condensed milk (I used milk maid)

125

gms soft butter

200

ml

sweet orange juice (I used minute maid bottled orange juice, sweetened and with pulp)

5

ml

white vinegar

½

tsp

baking soda

1

tsp

baking powder

1

tsp

orange zest (grate the peel leaving the white inner skin intact since it will be bitter) or few drops orange essence
How to make the recipe
Grease and flour the cake pan evenly. set aside. Preheat the oven for atleast 15 minutes at 175 deg C.

Mix the flour, baking soda and baking powder. Sieve twice for uniform mixing and discard the coarse granules if any from the wheat flour. set aside

Whisk the butter to smooth. Add condensed milk to the smotth butter.Mix well

Add orange juice, essence or zest and vinegar. whisk everything well.

Add flour a few tbsps. at one time and mix well . Repeat adding flour and mixing till you use up the flour. do not over mix.

Transfer this to the greased pan, tap it to the counter to remove the bubbles.

Bake it for 20 to 30 mins till the cake is done.Keep an eye after 15 minutes
Recipe Notes
Variations which I have tried
if you wish to use fresh orange juice, add 2 to 4 tbsps sugar to the juice and set aside.
if your orange juice is not sour, add few drops of lemon juice to it.
if you wish to make it with only plain flour, can replace wheat flour
I have tried using 100 ML baking olive oil instead of butter, works well