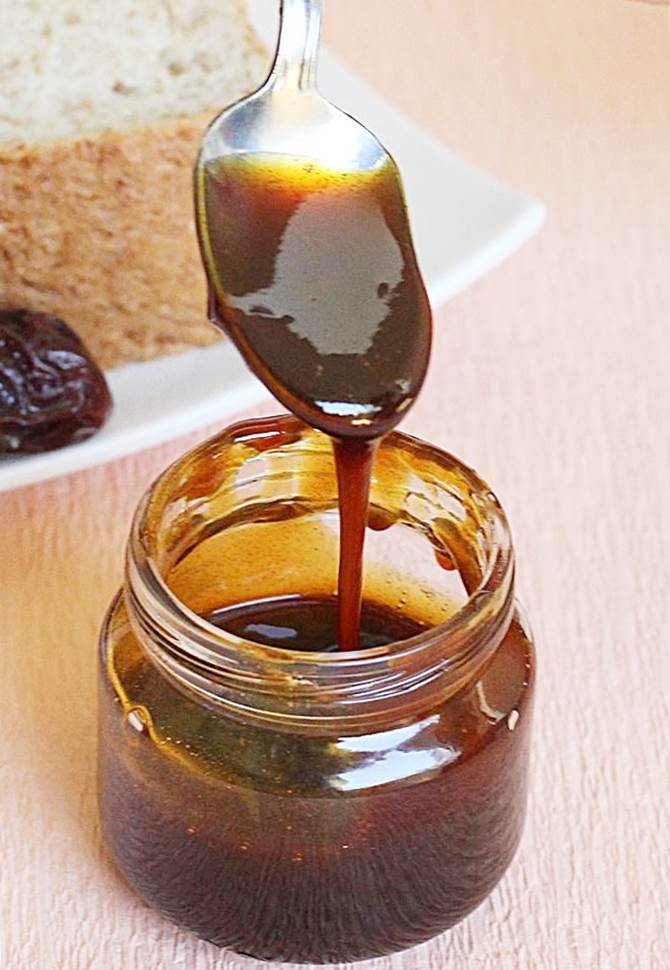 date syrup, how to make dates syrup
The recipe is very simple. I have no idea regarding the nutrition value and whether it is healthy. But Lion dates syrup was in much hype in India, when it initially landed in the market, years ago. It was considered and advertised as a super food especially for kids. I do not know the current trend since I do not reside there. However, I consider this syrup to be better than White sugar and can be used as a sweetner. I have also tried out some cake recipes with this syrup, i will be sharing them shortly.
 
First time I made this was almost 5 years ago. During one of my visits to India, my mom had bought large quantity of dates (5 kgs) to send it with us back to Singapore, as we used to consume dates on a regular basis (it was those days and now we barely eat dates). When I returned to Singapore, I felt 5 kgs was too much for us to finish and so decided to try out something out of these dates. Then I found this dates syrup recipe on the web, which I can no longer trace it out now since 5 years is long enough for anyone to forget.  I had made this syrup using 2 kgs of dates. Once the syrup finished, the entire story was forgotten. This week when I found a pack of dates sitting in the freezer for quite long time, I remembered about this syrup and tried out again. It came out very well.
 
Regarding the taste. It tastes great. Easy to convince even people who do not like dates.
 
How to serve.
You can use it as a spread for your bread or other baked goods, pancakes,dosa or roti. Most people use it as a sweetener for milk. But there is a debate about consuming milk and dates together, as the calcium in milk will inhibit the absorption of iron (iron from dates in this case). In case, you want to consume dates to recover from anemia, then milk and dates together may not be good.
 
2 things I did not like about this recipe:
1.Does not yield much syrup. 1 cup of seedless dates yields about 60 to 70 ml of syrup. but then this also depends on the kind of dates we use.
2.Entire pulp goes to the bin. Pulp becomes taste less, since we extract all the sweetness from the pulp. so all the fiber and other nutrients left in the pulp (if any) go waste.
how to make dates syrup at home with step by step pictures
1. Wash and soak dates in hot water for at least for 2 hours.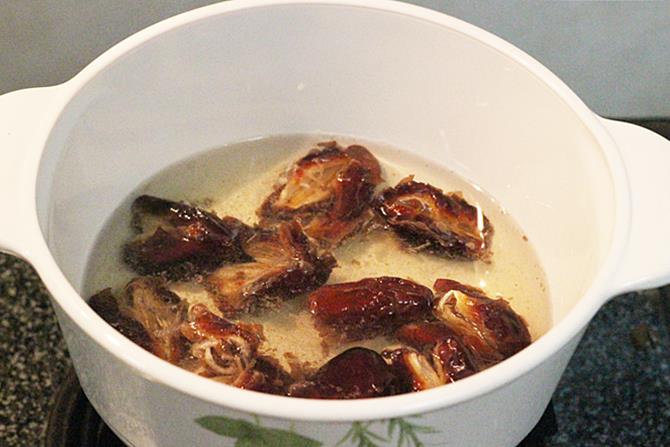 2. Mash the dates well.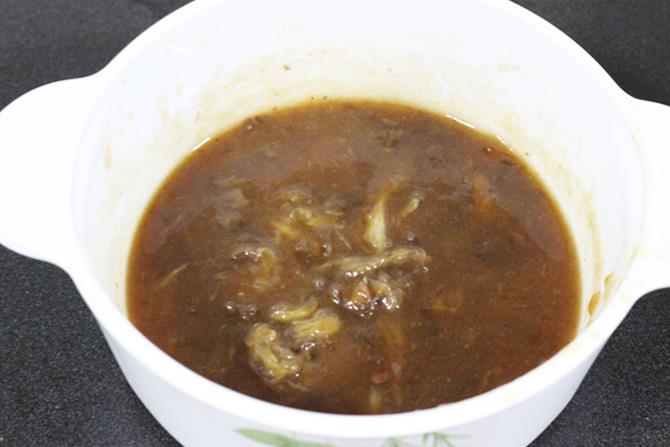 3. filter and extract the water using a cheese cloth.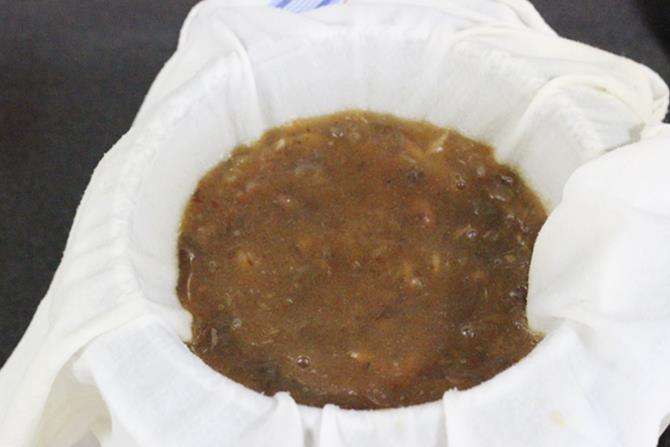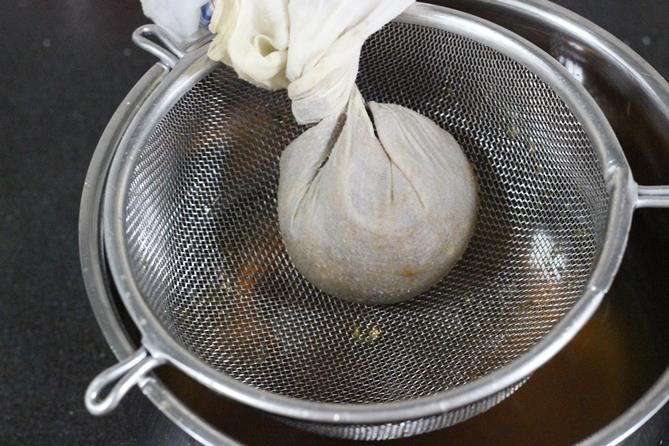 4. Add this pulp back to the bowl used for soaking and pour little more water, squeeze up and filter again.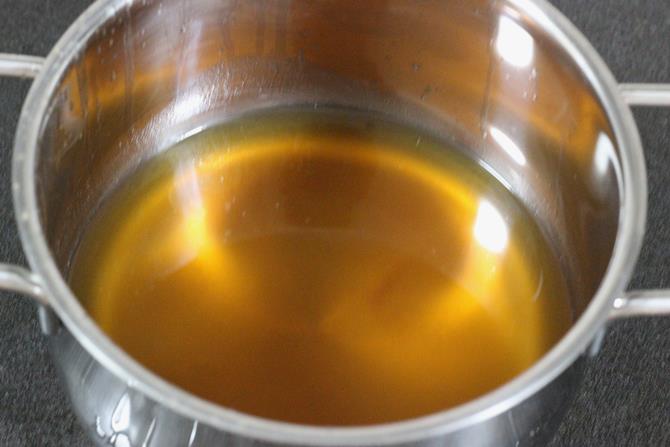 5. Bring this water to a boil in a heavy bottom pan, keep string to prevent burning at the bottom.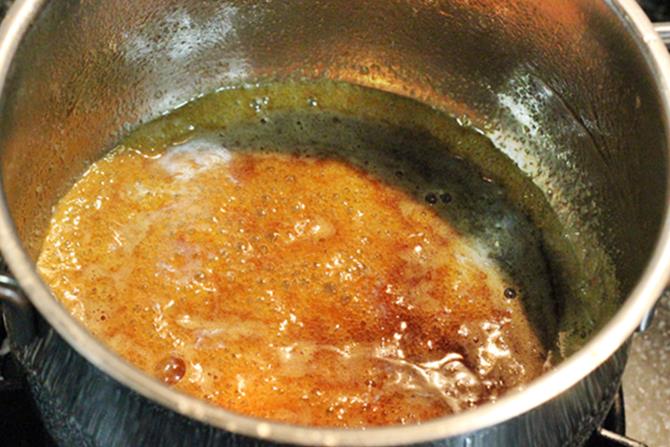 6. Boil till you see a thick consistency. The right consistency is to be as thick as honey. it took 11 mins for me on a medium high flame.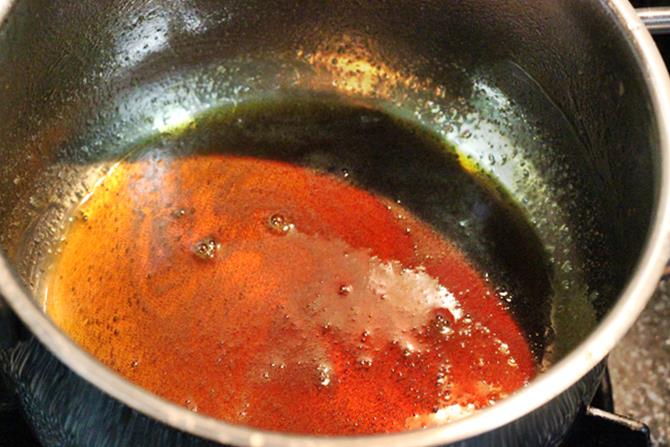 date syrup, Learn easily how to make dates syrup recipe below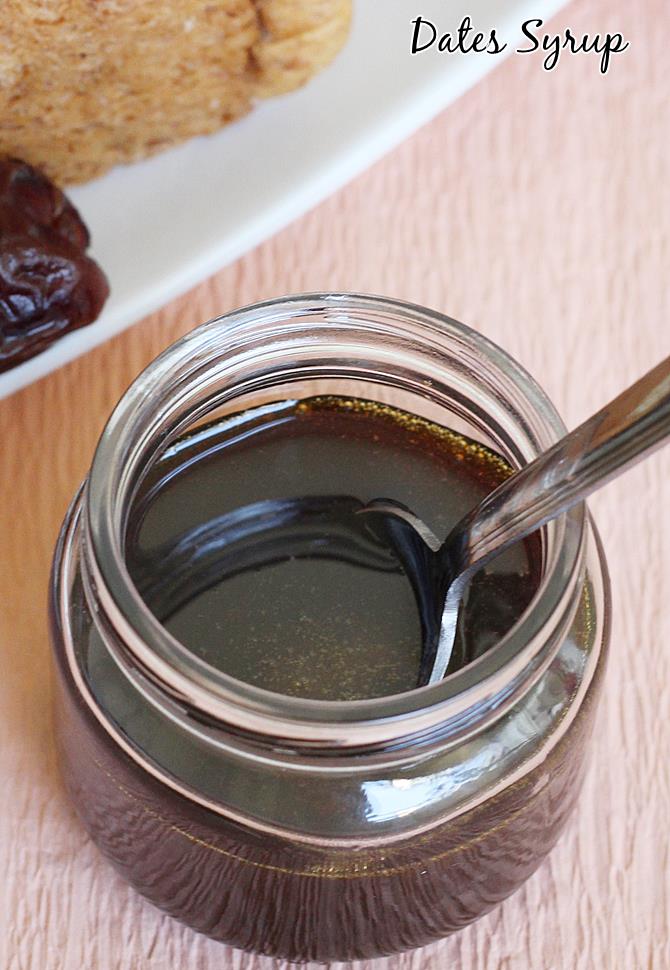 date syrup, how to make dates syrup recipe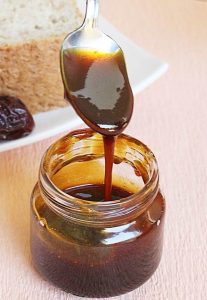 Ingredients (240 ml cup used)
1 cup of seedless dates / pitted dates
1 cup of hot boiling water
How to make the recipe
Wash dates to remove any oils or stabilizers that might be used. Soak them in hot water for about 2 hours. If using a softer variety like medjol you might need to soak only for a while.
Mash the dates using a masher, strain through a cheese cloth to get the liquids.
Place the pulp back to the soaking bowl and Add more water, mash up and filter again.
Add this water to a heavy bottom pan and boil, stir to prevent burning.
Boil until it thickens, like the consistency of honey. Fairly takes around 10 minutes.
Notes
Do not over boil; else the syrup will be burnt
while boiling, the mix looks frothy and white, do not worry, it will settle down once cool and you will get a glossy syrup
Keep refrigerated. iam not sure of the shelf life
For more healthy how to posts check
how to make aloe vera juice
how to make raw almond milk
how to make ayurvedic almond milk
how to make dry dates juice
how to make amla juice
how to make apple cinnamon tea
how to make a detox soup