Kheer recipes or payasam recipes – Kheer or payasam is a traditional Indian sweet pudding made using milk, grains, lentils and a sweetener like jaggery or sugar. Grains like rice, millets, broken wheat, semolina/ sooji are most commonly used. Lentils like moong dal too are used to make payasam that is offered to Gods especially to Goddess Lakshmi. Even some kheer varieties are also made using veggies like carrot, bottle gourd, ash gourd and pumpkin.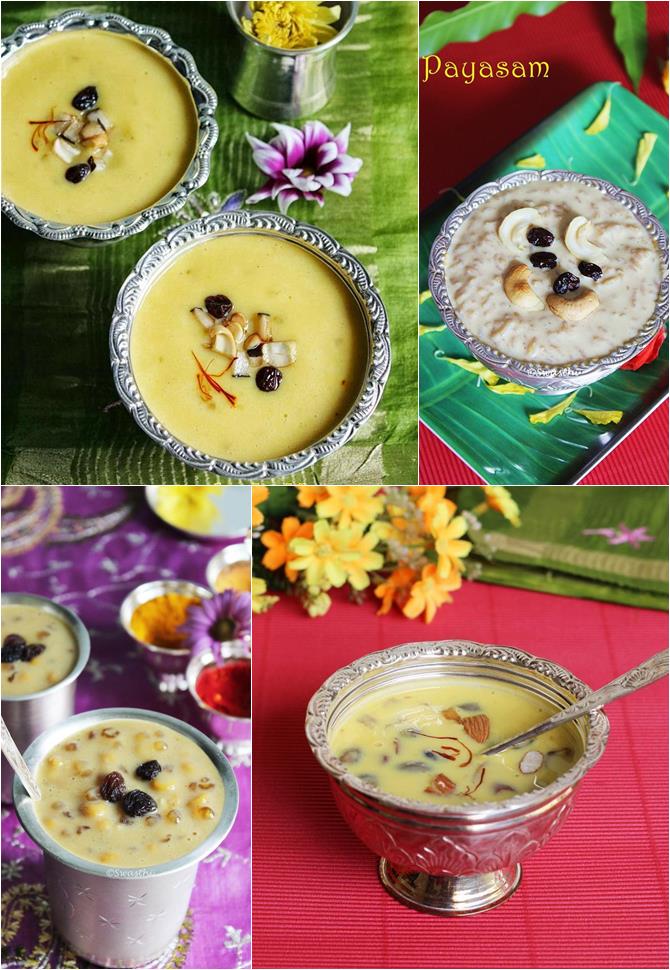 Kheer is a term used in North India while Payasam is a word used in South India for the milk pudding. Though there are few variations in the recipes that are made in both the regions, they are almost made on the same lines using milk, as it is the main ingredient.
Kheer or Payasam plays a crucial role during most Hindu festivals as it is offered to the Gods as naivedhyam / bhog during religious ceremonies like puja or homa / havan. It is prepared using ingredients based on religious and family beliefs.
Not only during festivals, it is also made in every home even for simple occasions like birthdays, parties and special meals.
Here is a collection of payasam and kheer recipes on this blog that can be made for any festivals like Varalakshmi puja, Ganesh Chaturthi, Durga Navratri and Diwali.
15 Payasam and Kheer recipes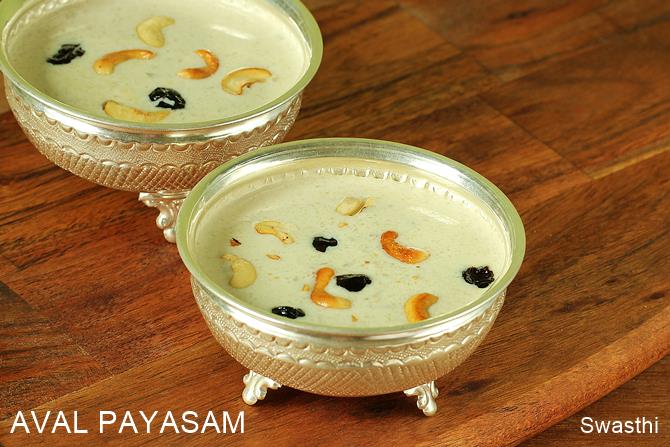 Aval payasam / poha kheer – Simple, thick and delicious payasam made with poha, beaten rice.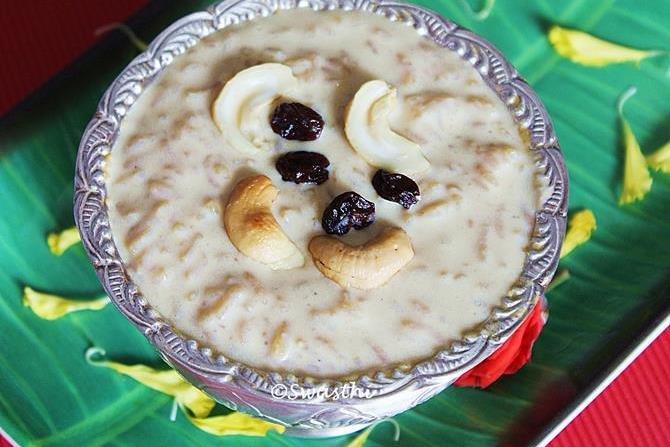 Rice payasam – South Indian style rice pudding made using jaggery, the traditional way.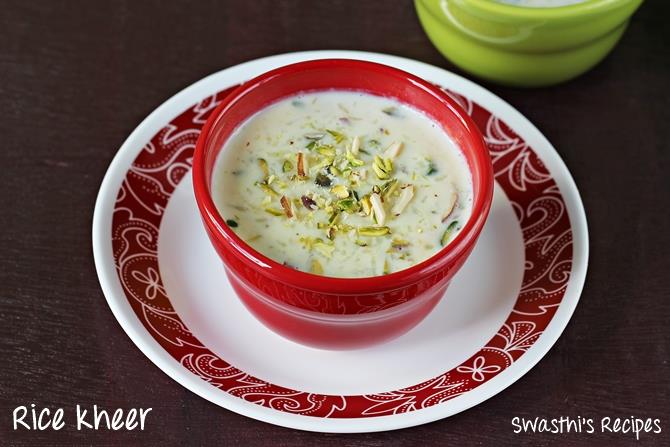 Rice Kheer – Rice pudding made with sugar and full fat milk. Flavored with cardamom powder and garnished with nuts.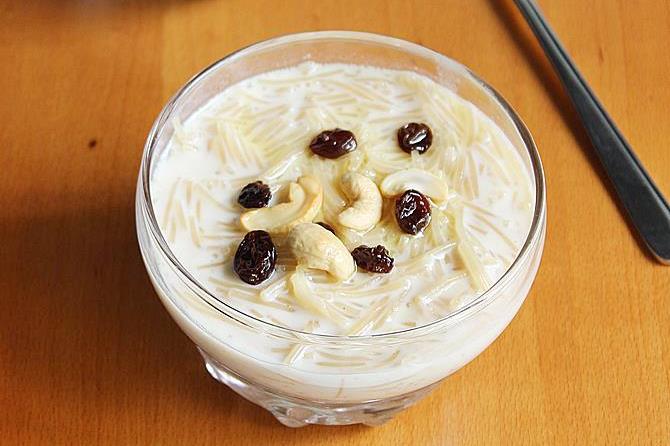 Semiya payasam – Made with milk, vermicelli and sugar under 20 mins.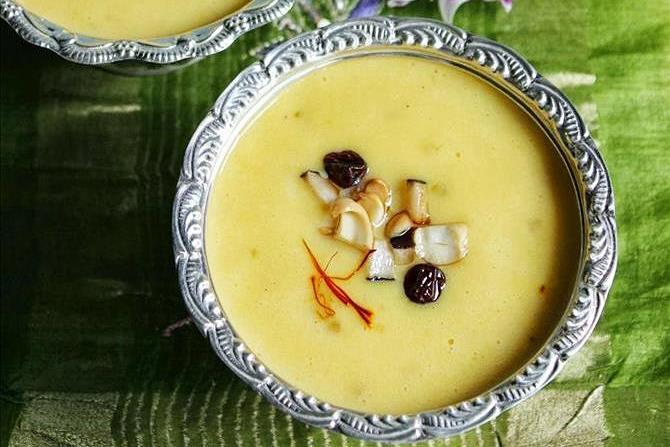 Pumpkin kheer – This is made using golden pumpkin, sago, sugar and nuts.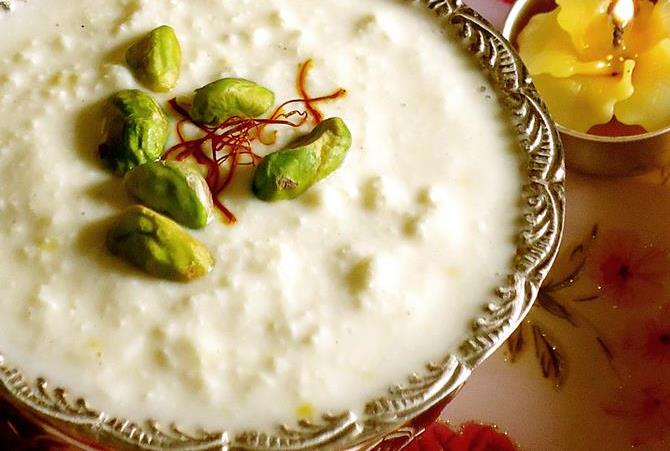 Paneer kheer – Made with Indian cottage cheese and sugar. A quick festive treat if you have paneer ready in hand.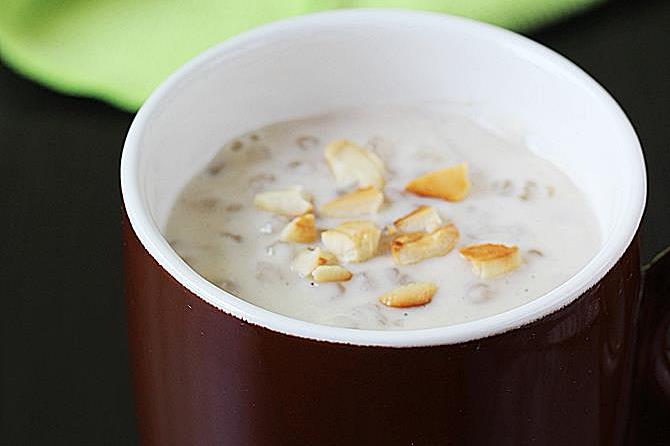 Sabudana kheer with sugar -It is made with tapioca pearls, milk and sugar mostly during fastings and vrat.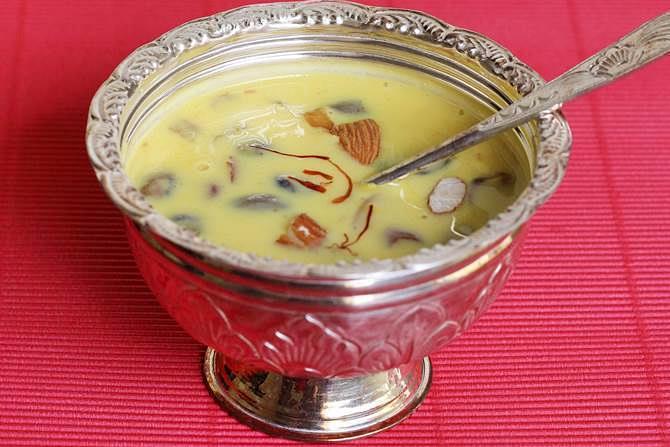 Badam kheer – A rich and delicious dessert made using only almonds, milk and sugar.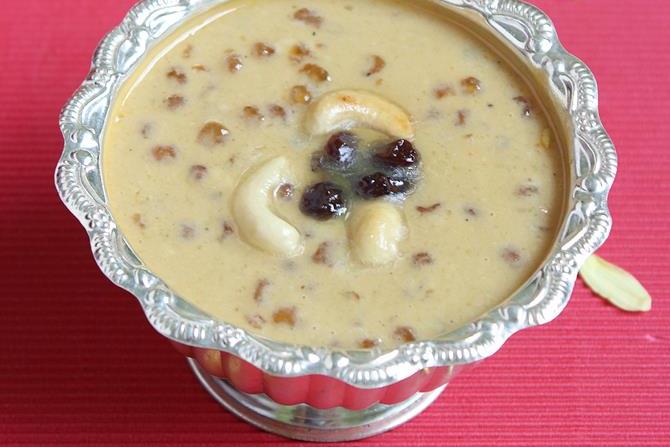 Javvarisi payasam – Made the traditional south Indian style using jaggery.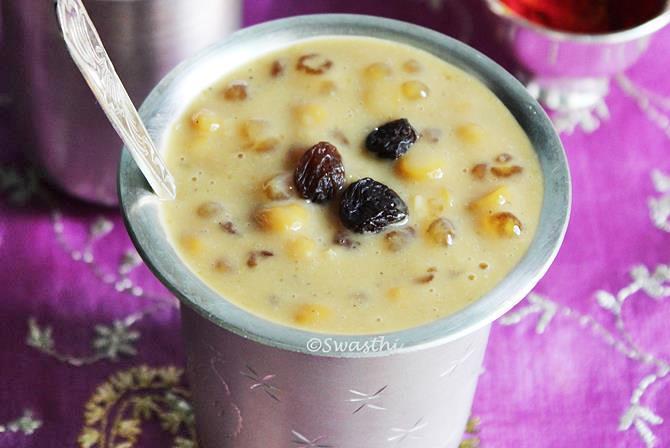 Chana dal payasam – This is a family recipe often made during Durga navratri to offer as naivedhyam to Godess Durga.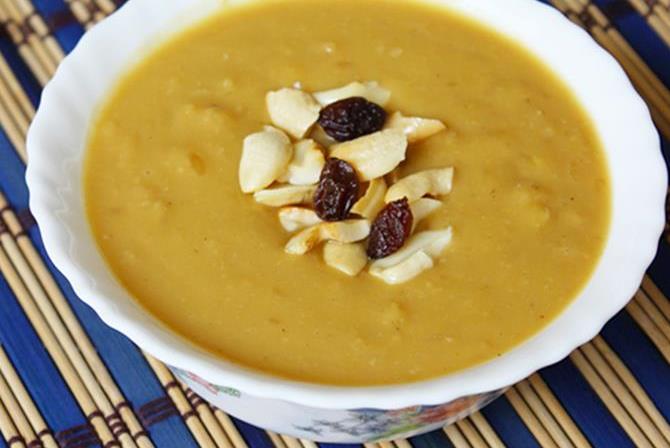 Moong dal payasam – This is another recipe made using moong dal, another traditional recipe.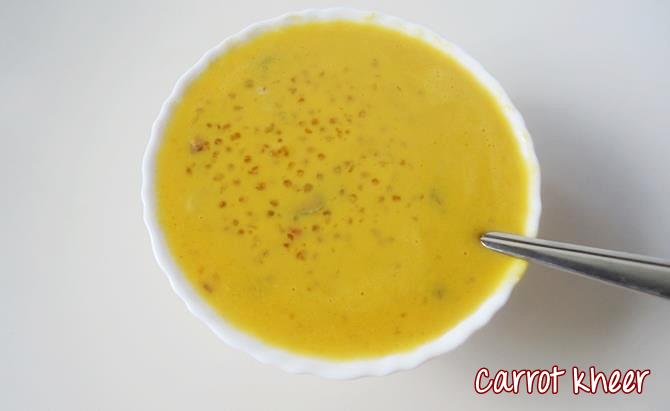 Carrot payasam – Made with carrots, sago and a sweetener.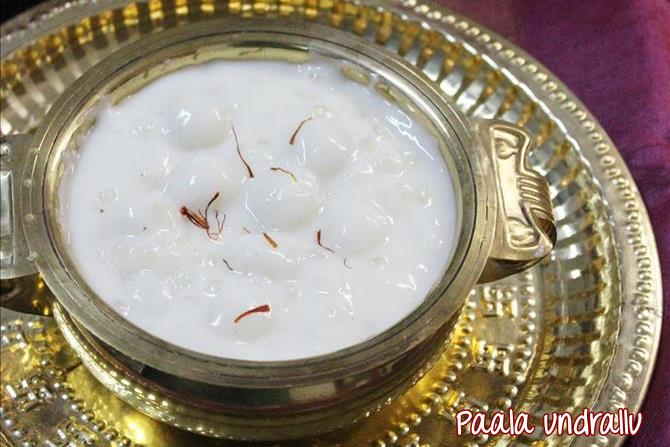 Undralla payasam – Traditional recipe of paala undrallu made during ganesh chaturthi.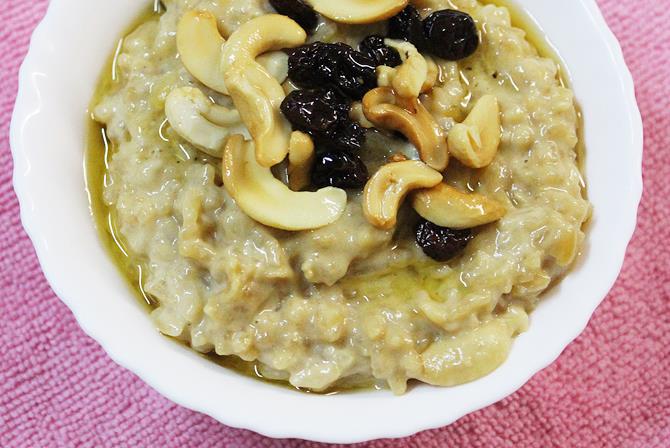 Bellam Paramannam – Also known as bellam pongali is another naivedhyam sweet made during festivals and most commonly during sankranti.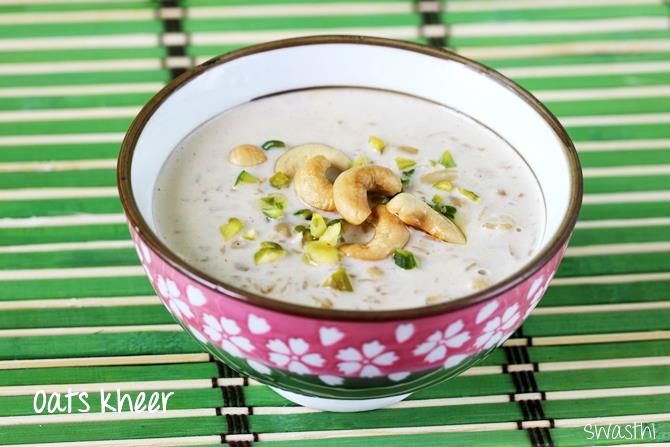 Oats kheer recipe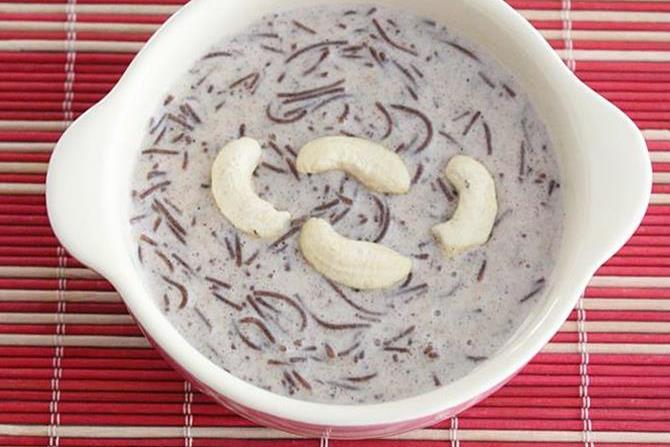 Ragi semiya kheer