Masala vada recipe – A popular South Indian tea time snack and a street food made using skinned split bengal gram i.e chana dal. Masala meaning a mixture of spices are added to the coarsely ground chana dal mixture to make these crispy and flavorful vadai. If you are looking for a street style masala vada, then this recipe may be for you. Absolutely flavorful, delicious and crunchy !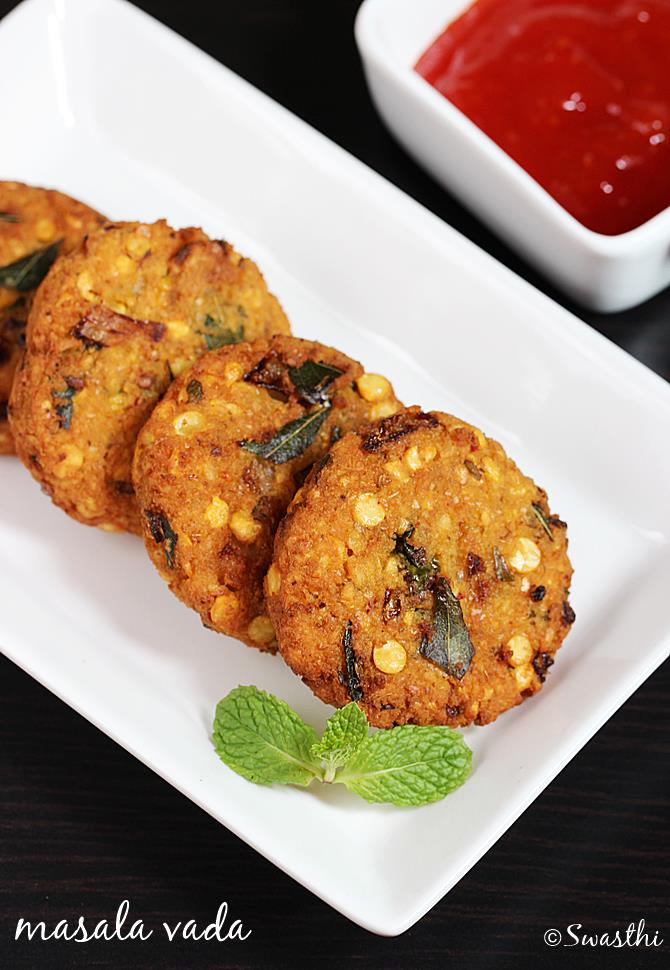 Masala vada is prepared during festivals in most South Indian homes. It is usually served alone with tea or with a chutney as a snack. It can also be served as a part of festive meal. I made these for a special family occasion few weeks ago. Sheera, beetroot halwa, mixed veg kurma, masala vada coconut rice, and coconut mint chutney were part of our meal.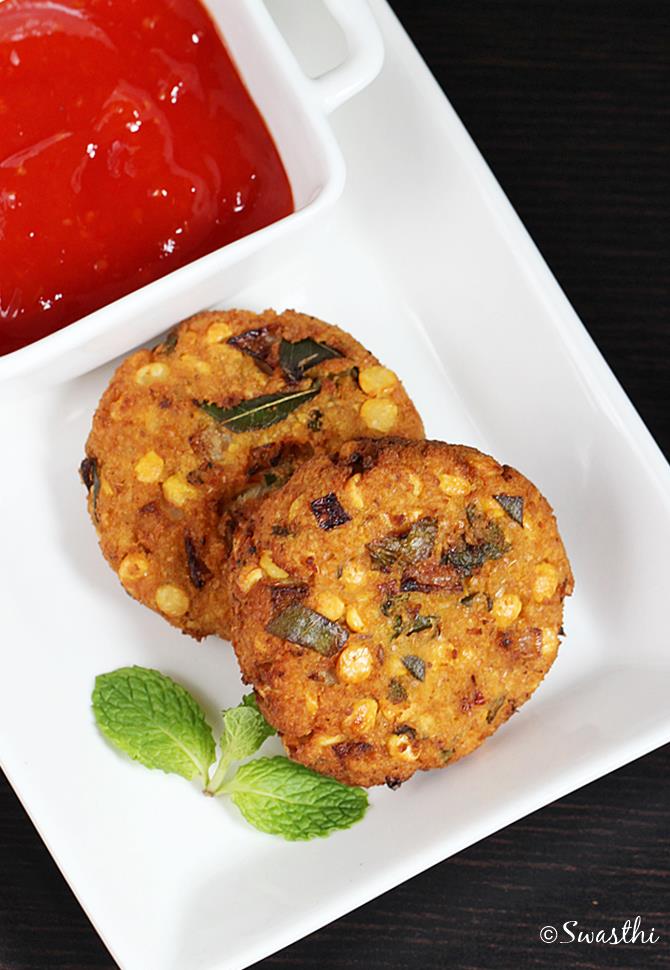 Masala vada from the street stalls are very flavorful due to the addition of mint and coarsely crushed spices, especially cinnamon adds a unique aroma to these. This recipe yields chana dal vada that comes very close to the ones served in south Indian street stalls and restaurants.
 
You can find more Vada recipes on the blog,
Medhu vada
Dal vada
Sabudana vada
Alasanda vada

Restaurant style South Indian masala vada recipe
Masala vada recipe | South Indian chana dal vada recipe | Masala vadai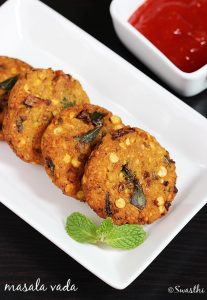 Ingredients (240 ml cup used)
1 cup chana dal / senaga pappu
salt as needed
1 inch cinnamon stick / dalchini
1 to 2 red chili
¾ tsp jeera / cumin
¾ tsp saunf / fennel seeds
1 medium onion chopped
handful of pudina/ mint & curry leaves
1 ¼ tsp ginger garlic paste(equal proportion)
1 to 2 green chilies chopped
Turmeric a large pinch (optional)
oil for deep frying
How to make the recipe
Soak washed chana dal in good amount of water for 1.5 hours. Drain completely to a colander.
Powder cinnamon, red chili, jeera and saunf coarsely. Set this aside along with 2 tbsp. dal.
Pulse soaked dal, salt coarsely, transfer to a bowl. Add mint, curry leaves, onion, masala powder, green chilies, ginger garlic paste. Mix all well. The mixture must have a good binding to shape them to vadas.
Heat oil in a deep pan. Make small balls and flatten them. Deep fry until golden on both sides.
Transfer to a kitchen tissue.
Serve hot with chutney or ketchup.
How to make masala vada recipe
1. Wash chana dal several times until water runs clear. Soak it in water for 1 ½ hours. Drain off and set aside. Make sure there is no water in the dal.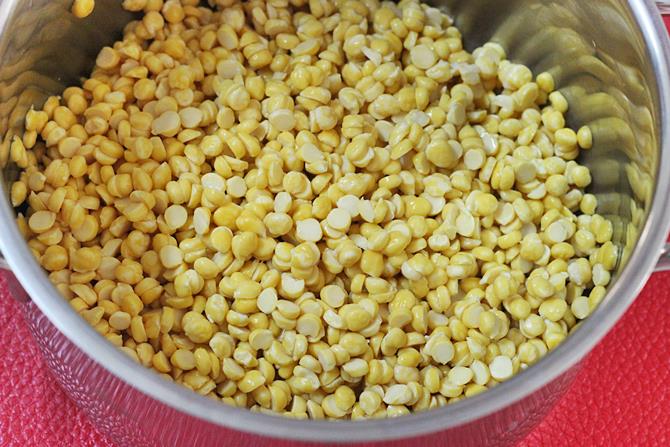 2. Add jeera/cumin, saunf (fennel seeds), red chili and cinnamon stick to a blender jar. An inch long cinnamon is good enough i used ceylon cinnamon so used more.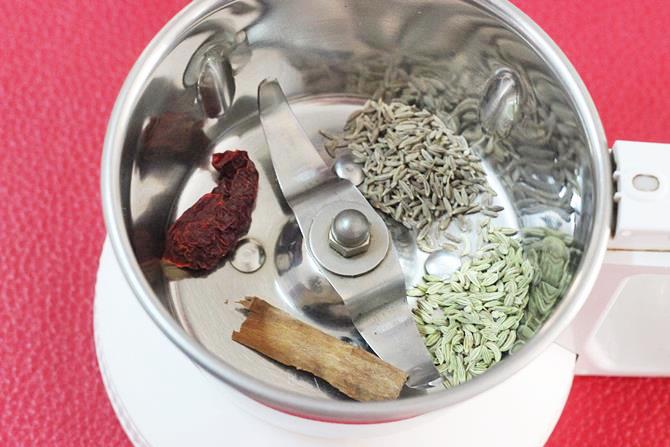 3. Make a slightly coarse powder. Set it aside.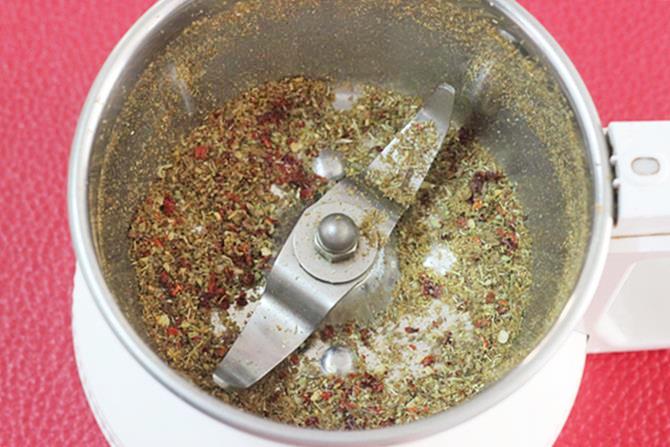 4. Set aside 2 tbsp dal along with spice powder. To the same jar add drained dal, salt and pulse it several times to get a coarse mixture. We also need to have few lentils intact to get the right texture. So pulsing it does the job.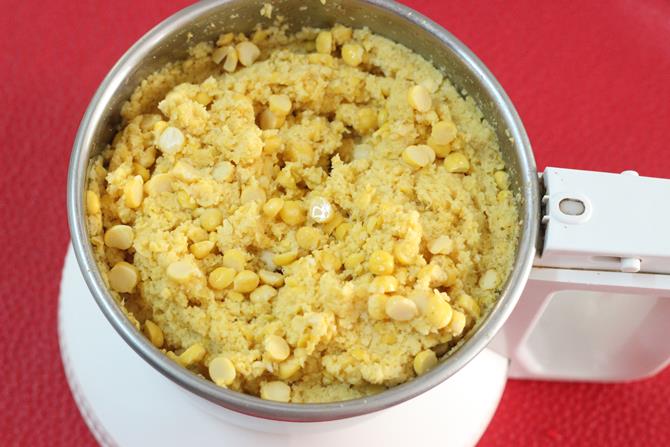 5. To a bowl, add ground dal mixture, chopped onion, chopped pudina/mint and curry leaves, chopped green chilli, chopped onion, ground masala, dal that was set aside and ginger garlic paste.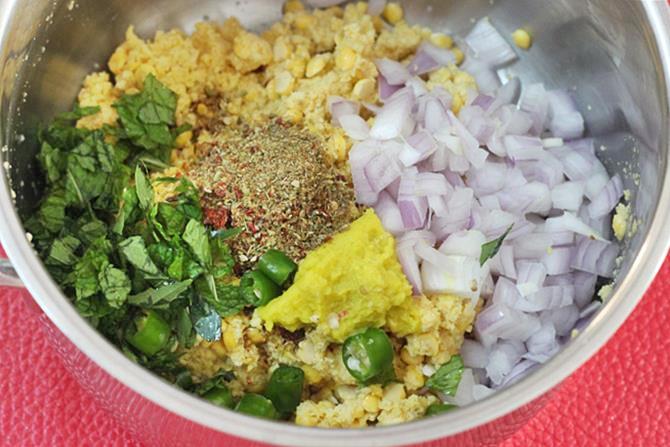 6. Mix together all the ingredients to get a well binding mixture. To check, take a small portion of the dough and shape to a vada. The mixture should hold shape well and not fall apart. If it does not bind well, then take only a small portion of this mixture and blend again and then put back to the bowl and mix to check.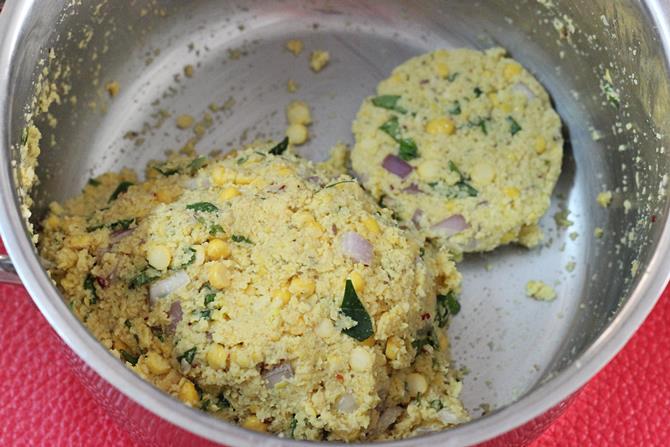 7. The easiest way to shape these chana dal vada is to take a small portion of the mixture, make it to a ball. Place it on the left palm, flatten it, then reverse it on the fingers of right hand and drop in hot oil. Beginners can make these on a foil or cling wrap or on a moist cloth too.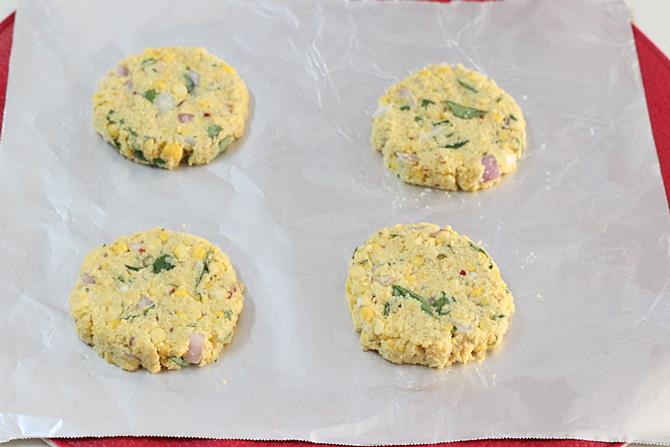 8. Heat oil in a pan till hot enough and drop the vadas one after the other. To test if the oil is hot, drop a small portion of the dough. It raises if the oil is hot enough.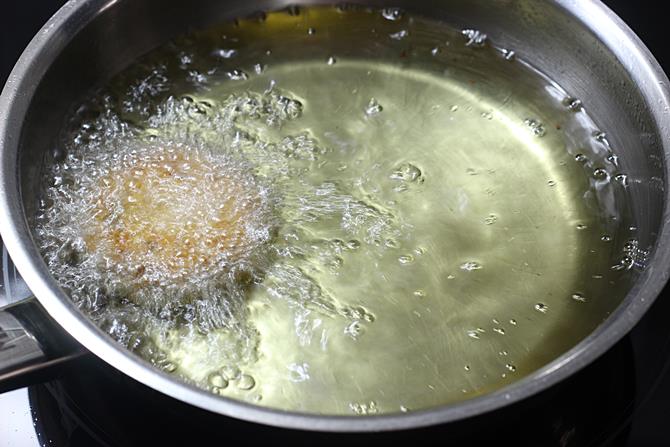 9. Fry until golden on both the sides. Drain them on a kitchen tissue.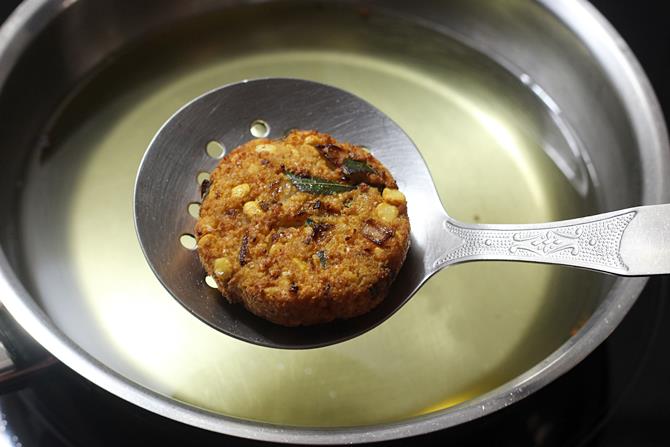 Serve with sauce or chutney.