Mushroom recipes – Collection of 20 easy, simple, healthy and delicious Indian mushroom recipes. Mushrooms are fungi that are categorized as a vegetable. They are cholesterol free, fat free and low in calories and sodium. They are widely consumed due to their good nutritional profile and at times even used for medicinal purposes to treat various ailments.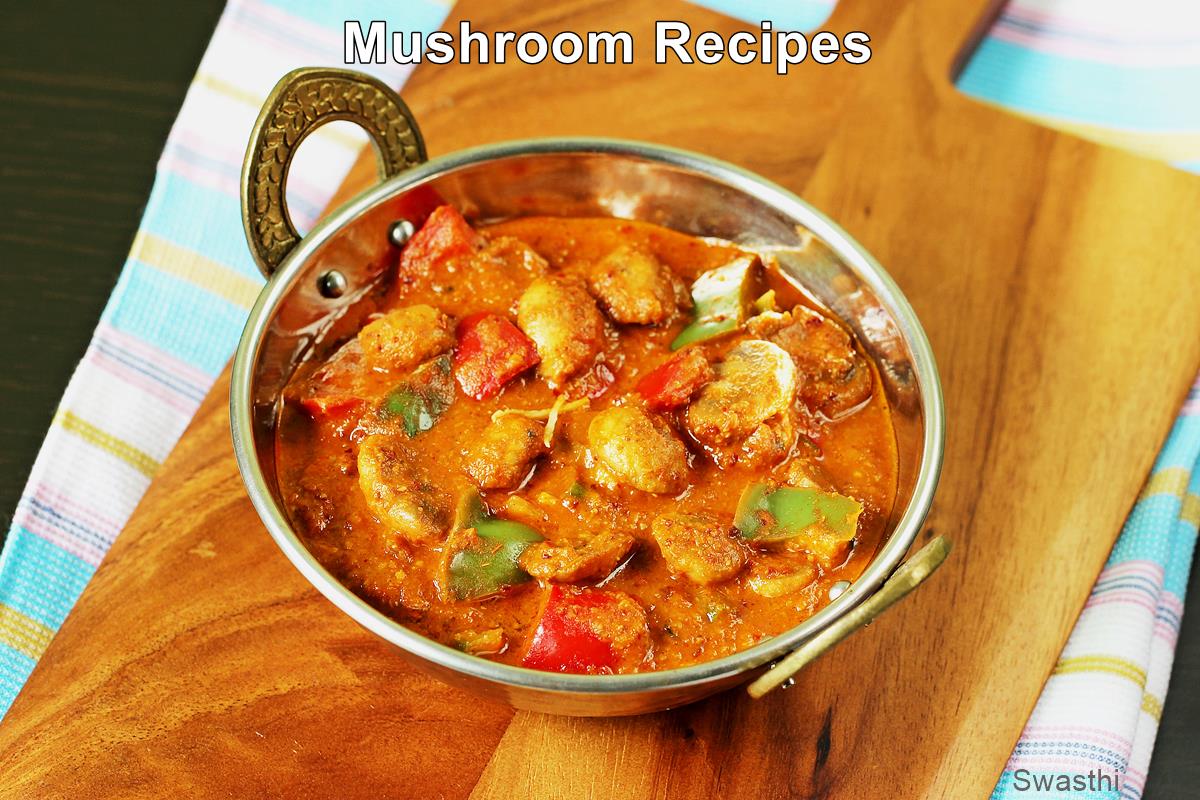 They are a good source of protein, vitamin C, folate, Iron, fiber, Zinc, potassium and many more. Mushrooms are the only kind of plant food with vitamin D. When they are exposed to sun light, a small amount of vitamin D is synthesized in them.
There are a few hundred kinds of mushrooms that grow across the world, not all are edible and some can cause severe toxic effect on humans. Though a proper preparation of these mushrooms can remove or reduce the toxins to a wide extent, many are still not consumed.
White mushrooms also known as button mushrooms one of the most commonly eaten variety. They are mildly flavored and hence go well in most recipes. They are available in small to very large size and can also be used to stuff them.
Recipes shared here are made mostly using button mushrooms. Shiitake, portobello, oyster and cremini are some of the most commonly eaten varieties. I have complied here the recipes shared earlier on the blog for easy access.
You may also like to check these collections
Pasta recipes
Sandwich recipes
Potato recipes
Cabbage recipes
Capsicum recipes
Collection of 20 mushroom recipes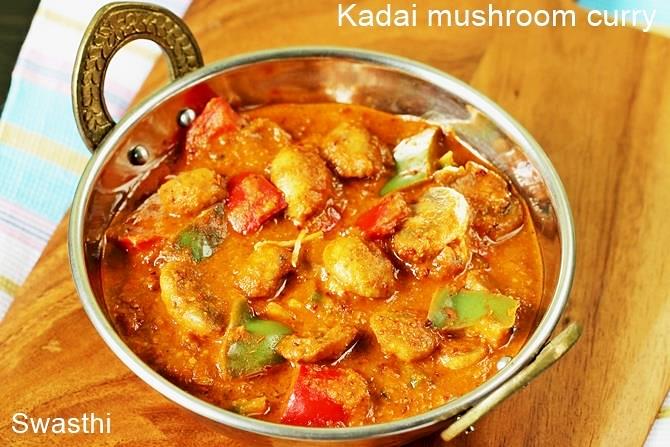 Kadai mushroom gravy – Delicious, hot and spicy restaurant style mushroom curry made with fresh ground spices in onion tomato gravy. This is best served with plain rice, roti or plain paratha.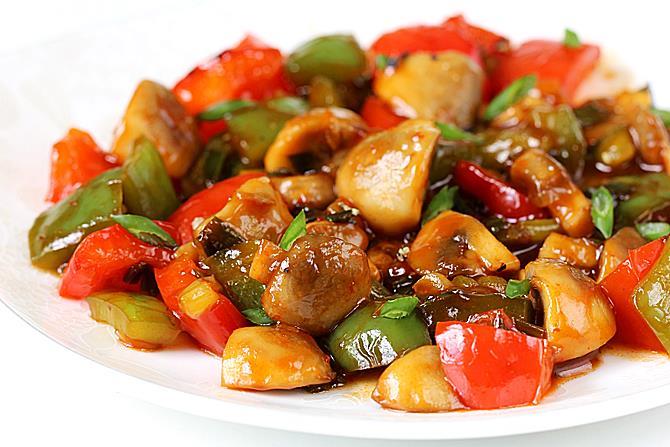 Chilli mushrooms stir fry – A simple home style Indo Chinese quick chilli stir fry. It can be served as a starter or with Noodles and Fried rice.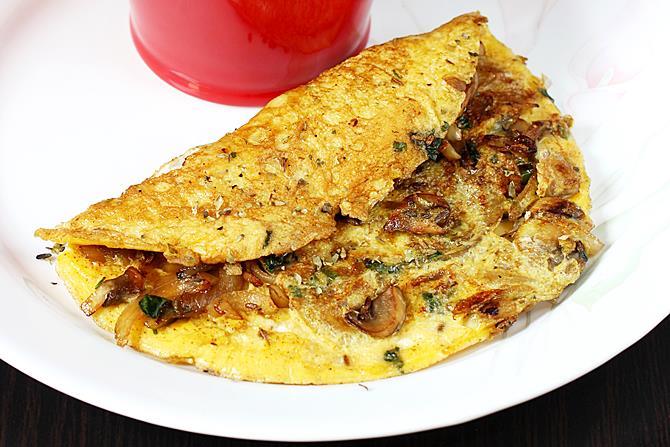 Mushroom omelette – Mushrooms in egg omelette taste very delicious and can be made for a quick breakfast or evening snack. It goes well with even as a side with rice, roti or noodles.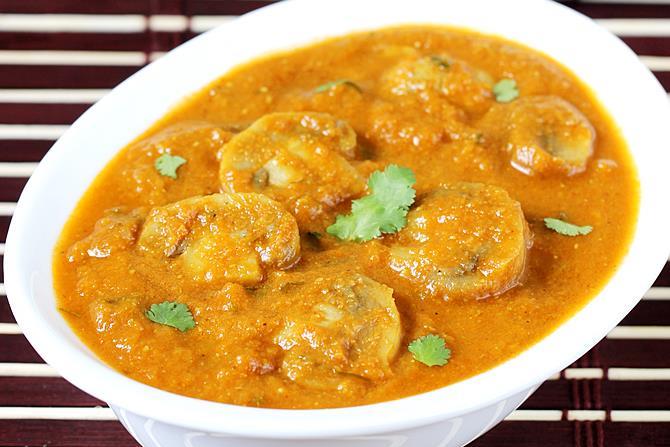 Mushroom masala gravy – Indian style gravy recipe to pair with rice, jeera rice, plain paratha or roti.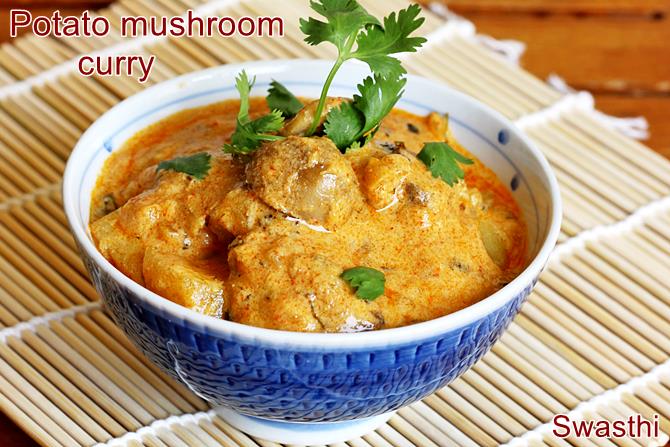 Potato mushroom gravy made with simple basic ingredients. Potatoes and mushrooms are one of the best combinations especially in a gravy.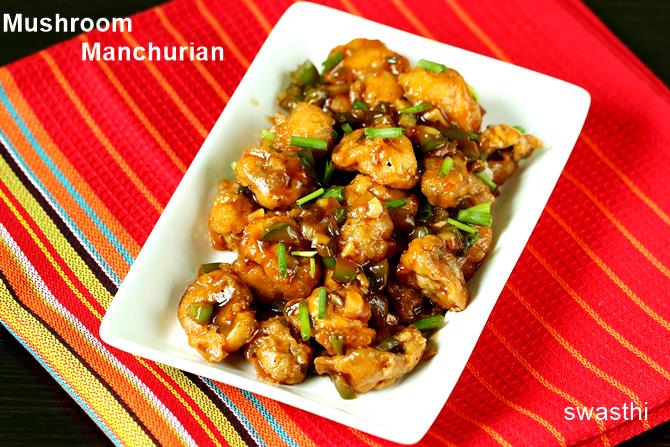 Mushroom manchurian – Crisp batter fried sliced mushrooms in yummy manchurian sauce. This dish is good to serve as an appetizer or a side with some noodles or rice.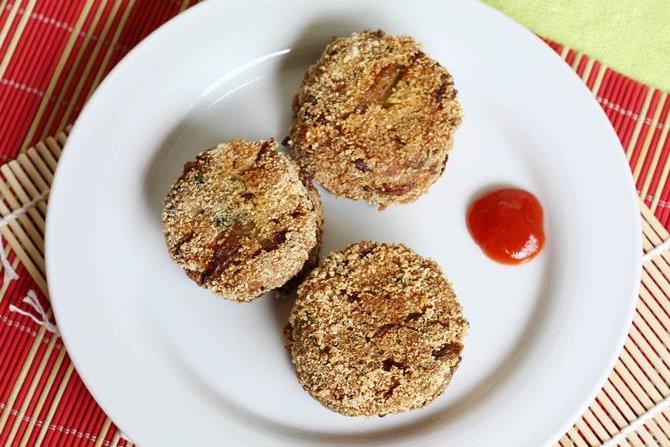 Mushrooms cutlet – A crunchy cutlet recipe made with mushrooms and veggies. Makes a very good evening snack and also go well in a burger as patties.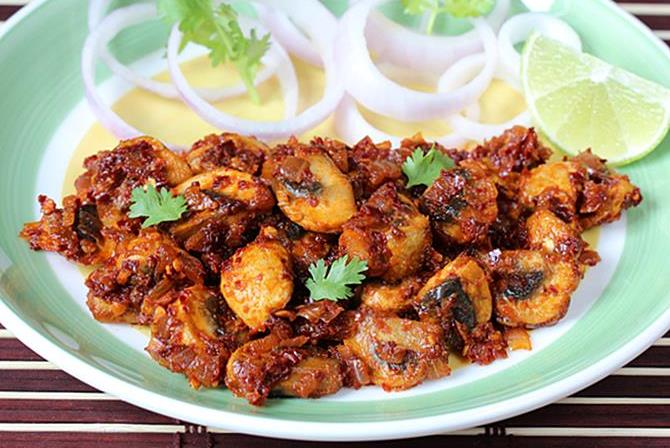 Hot Garlic Mushrooms – If you crave for a hot and spicy dish, this is a must try. Very flavorful and delicious dish. It can be served with roti, rice, in wraps or sandwiches.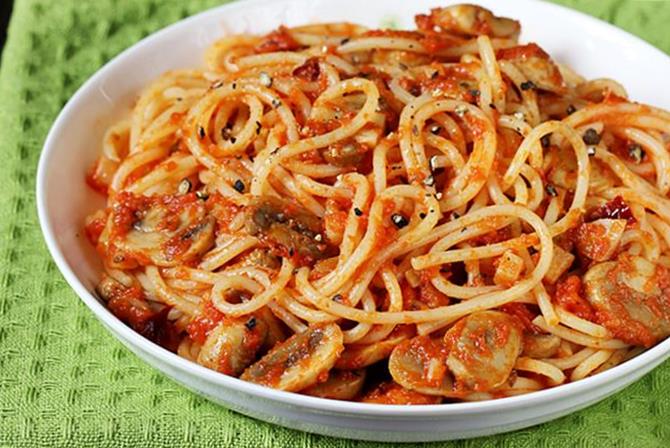 Mushrooms pasta – Mushrooms in basic tomato pasta. A good dish for a meal and goes well with any bread toast or soup.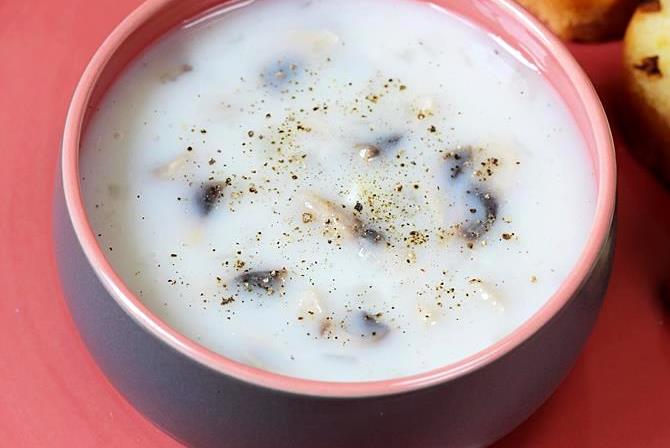 Mushroom soup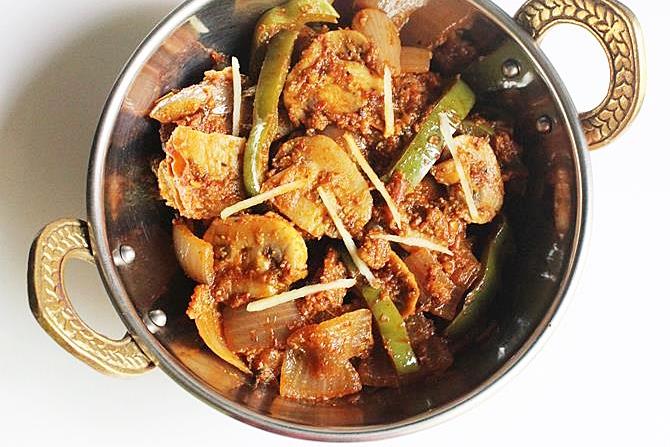 Kadai mushroom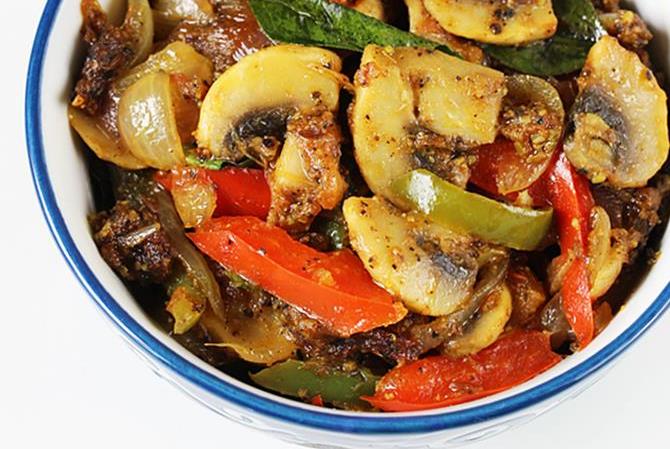 Mushroom pepper fry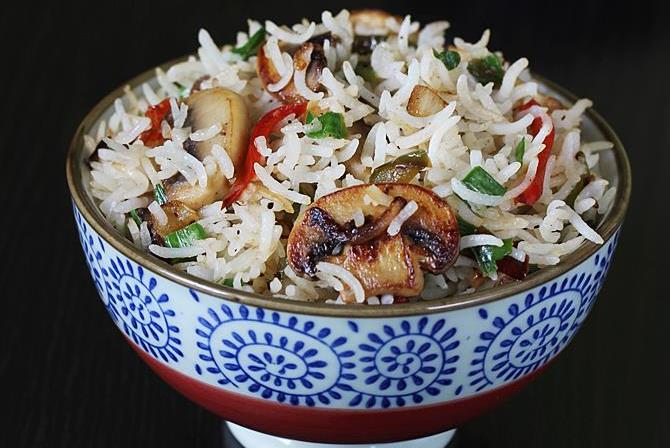 Mushroom fried rice – A quick rice recipe for a quick meal.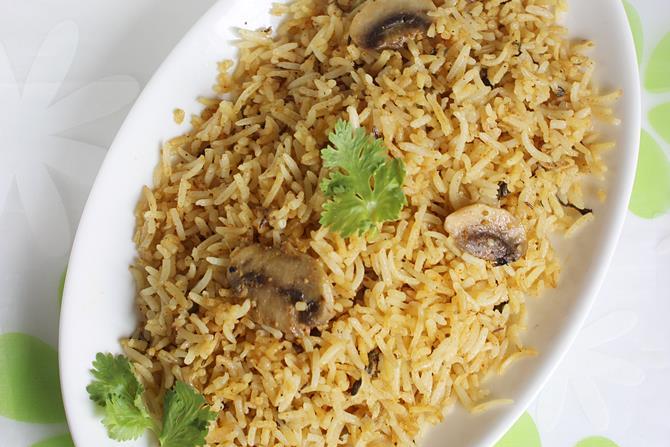 Mushroom biryani – 2 recipes included in this post. One pot rice biryani and one dum biryani recipe. Both taste delicious with raita.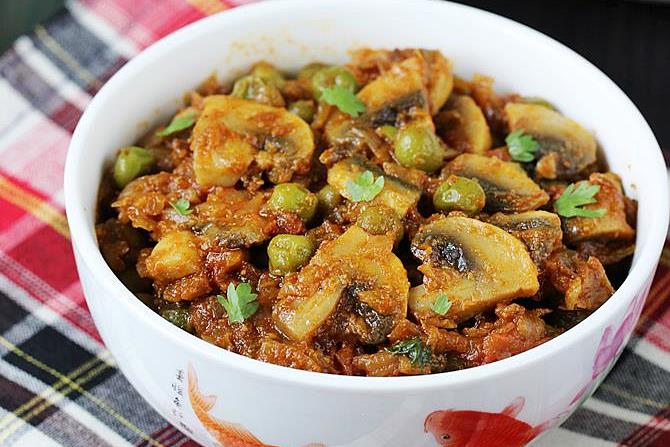 Matar mushroom – made with green peas in a curry base. It can be served with rice, bread or roti.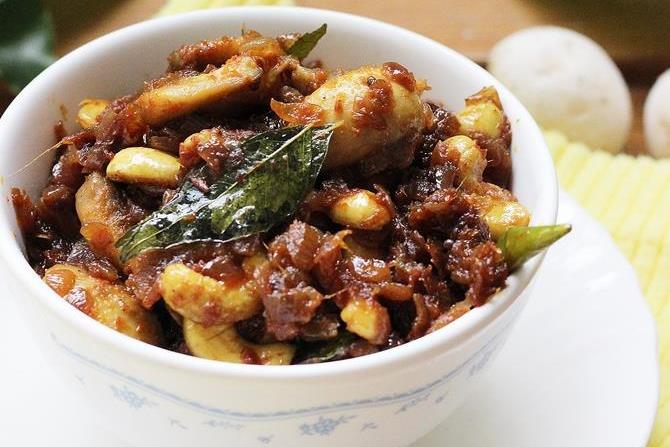 Mushroom curry – Simple andhra style spicy curry made with very few ingredients. Slow cooking yields this dish a wonderful aroma and taste.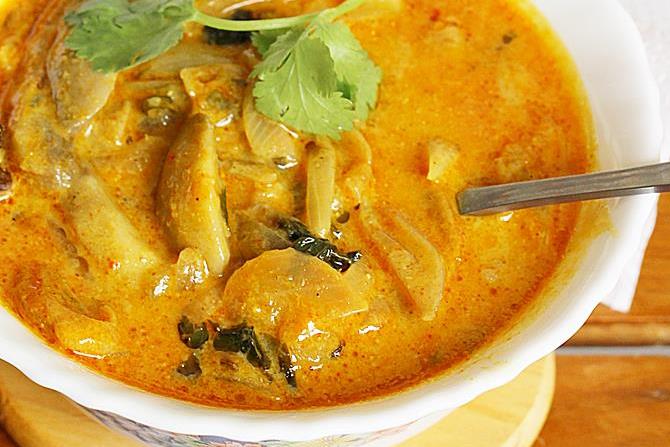 Mushroom korma – South Indian kurma curry to pair with roti, biryani or pulao.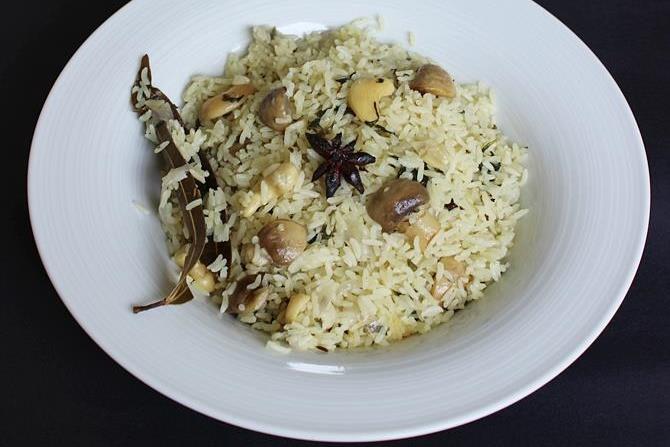 Mushrooms pulao – Indian one pot rice pilaf made with basic spices.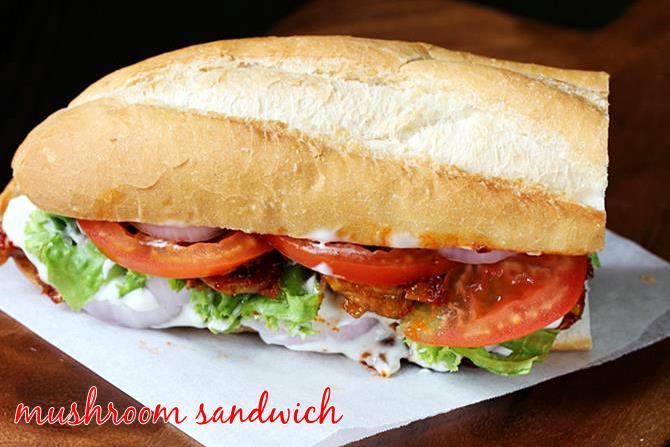 Mushroom sandwich – Sandwiches made with hot garlic spice and veggies. Makes a great meal with some soup.