Oats idli recipe – Learn to make instant oats idli at home with step by step pictures. We do love our fluffy and soft idli and is a staple breakfast on most weekdays. This oats idli is a stand by when i do not have stock of idli dosa batter but prefer to eat idli.


These oats idli are good if paired with a real good chutney or a tiffin sambar. I have been making oats idli for few years now and have experimented a lot. The recipe shared here is what i have sticked onto.
If you are health conscious and trying to include oats in your diet, then you may like this collection of Oats recipes.
Oats dosa
Oats upma
Oats chilla
Oats uttapam
Masala oats
Oats omelette

I make oats idli with both semolina and whole wheat rava / daliya/ samba rava. If you are trying to avoid refined foods, then i suggest using whole wheat rava instead of semolina. You can find a picture of oats idli made with whole wheat rava at the end of this post.
Find Instant oats idli recipe below
Oats idli recipe | How to make instant oats idli | Oats recipes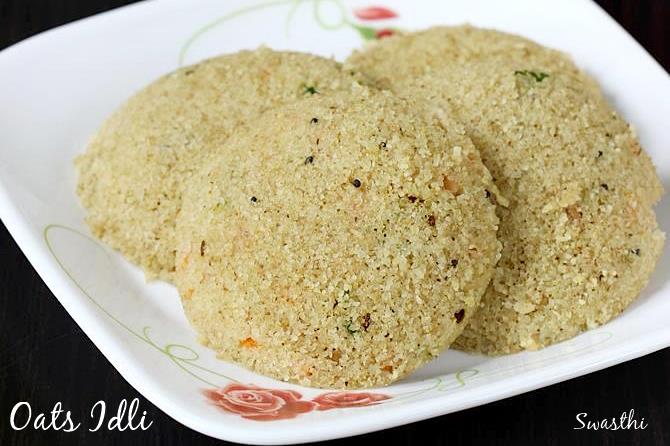 Steamed cakes made of oatmeal. They can be served with a chutney for breakfast or a meal.
Ingredients (240 ml cup used)
1 cup oats (prefer rolled oats)
½ cup whole wheat rava (or semolina / sooji)
¼ cup curd / dahi / yogurt
1 cup water (+ ¼ cup or as needed)
Salt to taste
½ tsp baking soda or 1 tsp eno (can reduce 1 to 2 pinches of soda)
¼ cup grated or chopped carrots, peas, chopped beans
Seasoning / Tadka
½ tsp mustard
½ tsp jeera / cumin
1 tsp urad dal (optional)
½ tsp channa dal (optional)
½ tsp shreded or finely chopped ginger (optional)
few Cashews (optional)
1 tbsp. oil (do not skip this,otherwise the idlis may turn sticky)
Pinch hing
1 green chili
5 to 6 finely chopped curry leaves
Few chopped coriander leaves
How to make the recipe
Add mustard cumin and dals to hot oil in a pan, when the dals turn golden, add curry leaves, hing and ginger.
Add rava and fry until aromatic.
Add powdered oats. Fry until the mixture turns aromatic. Add salt and mix. Cool this completely.
Add water, curd . Mix to make a thick batter. set this aside for 5 to 7 mins. Heat the steamer with water.
Meanwhile grease the idli plates,
Mix ½ tsp soda or 1 tsp eno to the batter.
If needed add some water and bring it to the consistency like that of idli batter.
Fill the greased plates with batter.
when the water in the steamer begins to boil rapidly, place the idli stand in the cooker and steam for about 11 to 12 minutes. Switch off the heat.
Allow them to cool down a bit. Remove them with the help of a spoon.
Serve oats idli hot with a chutney or sambar.
Nutrition Information
Serving size:
2
Calories:
273
Fat:
8.4g
Saturated fat:
2.2g
Unsaturated fat:
5.2g
Trans fat:
1.1g
Carbohydrates:
45g
Sugar:
1.5g
Sodium:
750mg
Fiber:
6g
Protein:
12g
Cholesterol:
3mg
How to make oats idli
1. Add 1 cup oats to a blender.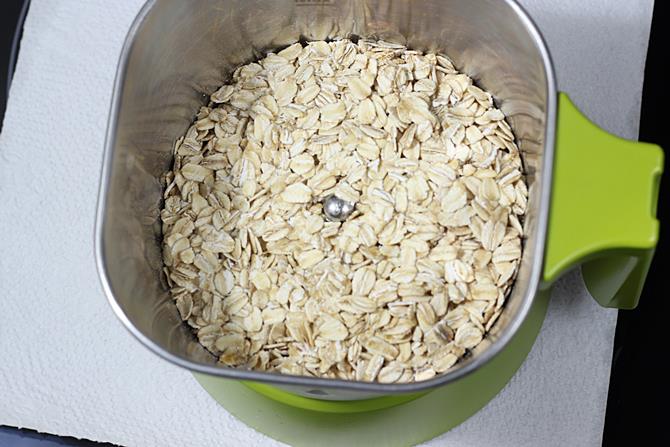 2. Powder finely.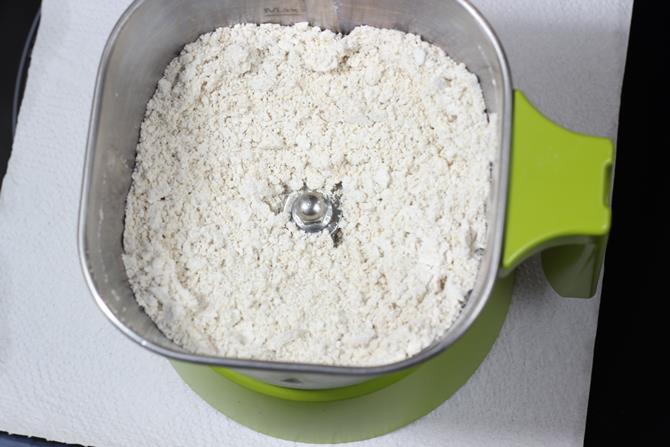 3. Add 1 tbsp oil to a hot pan. Add half tsp each of mustard, cumin and 1 tsp urad dal. Saute until the dal turns golden. Add a pinch of hing.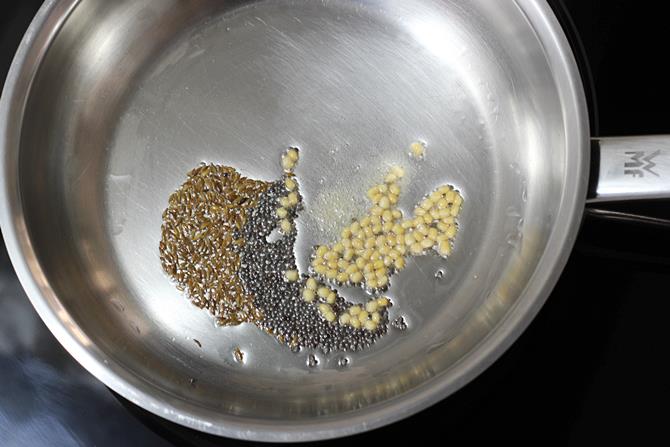 4. Add 1 finely chopped green chilies, 1 tsp chopped ginger (optional) and few curry leaves. Saute for a min.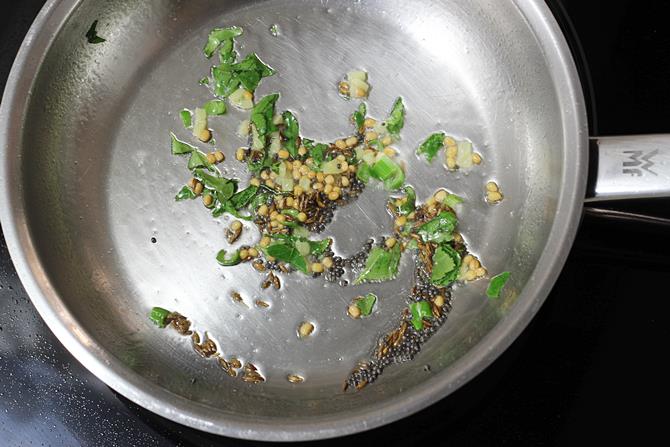 5. Add half cup semolina / rava or whole wheat rava /daliya.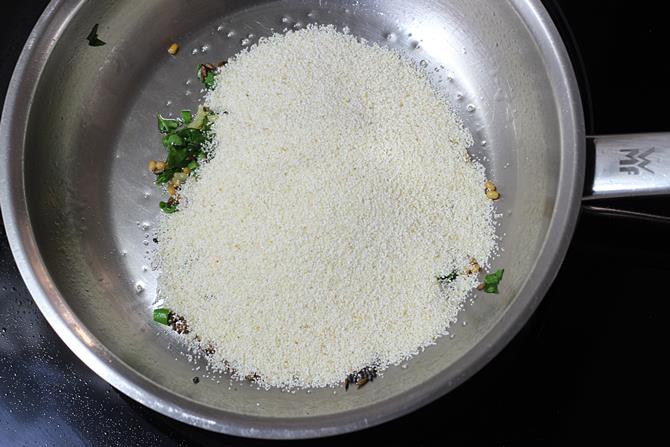 6. Saute on a medium heat until the rava turns fragrant.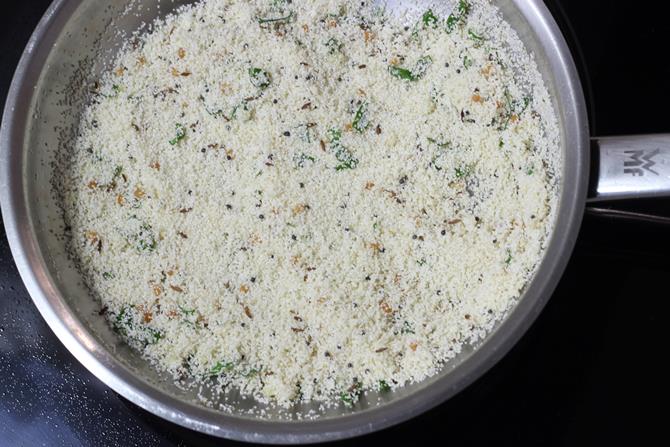 7. Add the powdered oats. Mix and fry on a low heat without burning until the oats begin to smell good.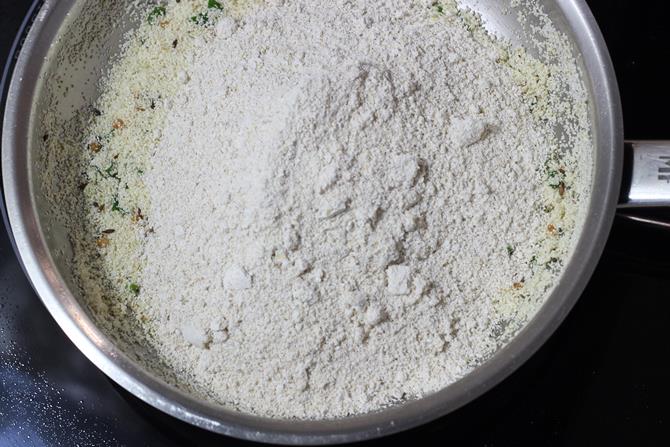 8. Add salt. Mix this and set aside to cool completely. This is the instant oats idli mix. You can also bottle this and use when ever needed. Keeps good in refrigerator for 1 week to 10 days.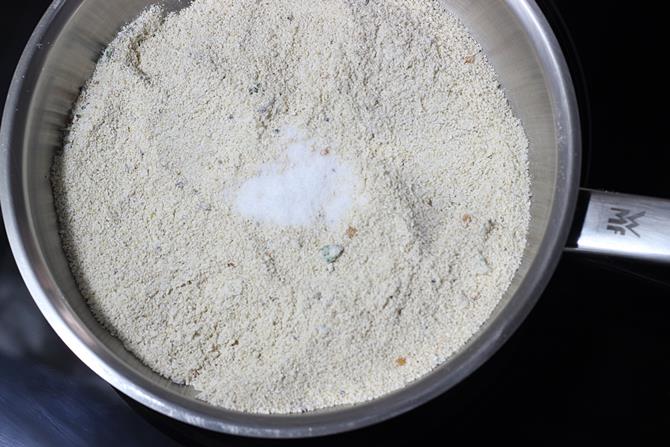 9. Once the mix is cooled completely, add 1 cup water and ¼ cup curd.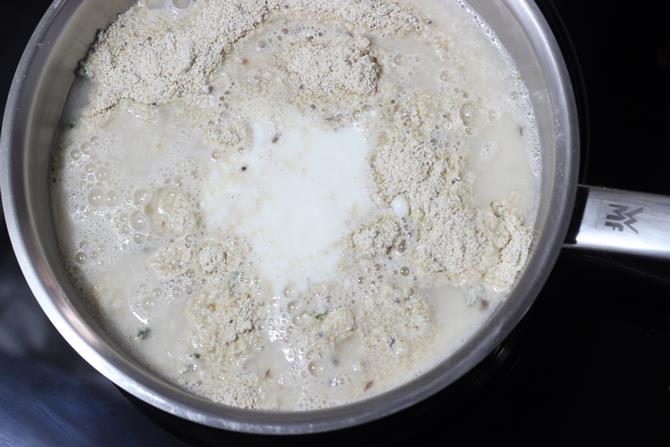 10. Mix well and check the consistency. If needed add more to make it a pouring consistency batter. I had used another ¼ cup water. Add water only as needed.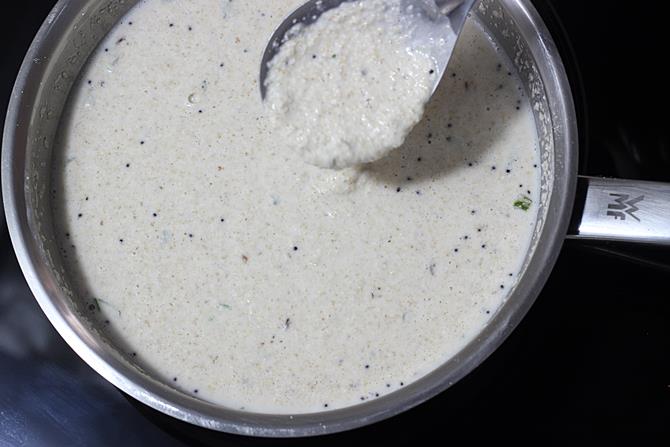 11. Add finely chopped or grated carrots, chopped beans and peas. Few coriander leaves too. Do not use too much carrots it lends a sweetish flavor. Mix and set aside for 5 to 7 mins. Meanwhile get the steamer ready and grease the plates.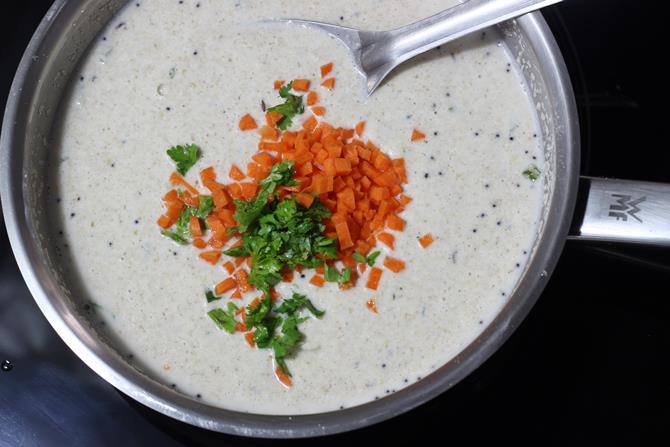 12. Add ½ tsp baking soda or 1 tsp eno. You can also reduce 1 to 2 pinches of soda. Mix well. You will begin to see bubbles in the mixture.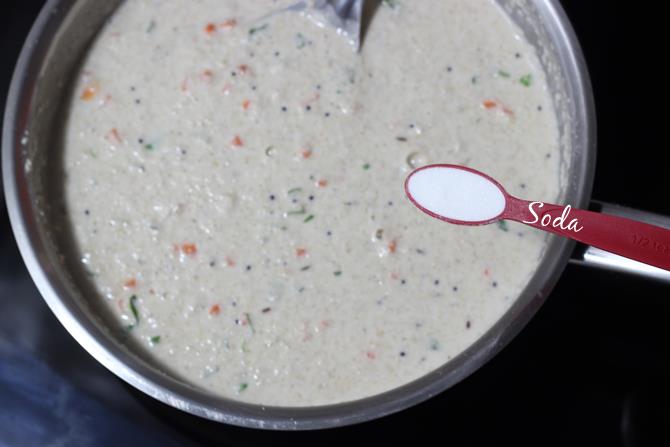 13. This recipe makes around 8 to 9 idlis. Pour the batter to the greased plates. Wait until the water begins to boil rapidly, then put the idli stand inside. Cover and steam for 11 to 12 mins on a high flame. The color of the idli depends on the kind of oats used. I had used rolled oats, hence the yellowish color.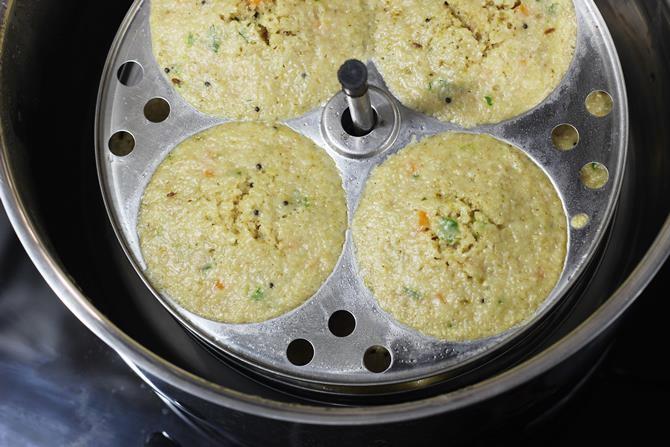 14. Allow them to cool down a bit. Grease a spoon or knife and remove the idli.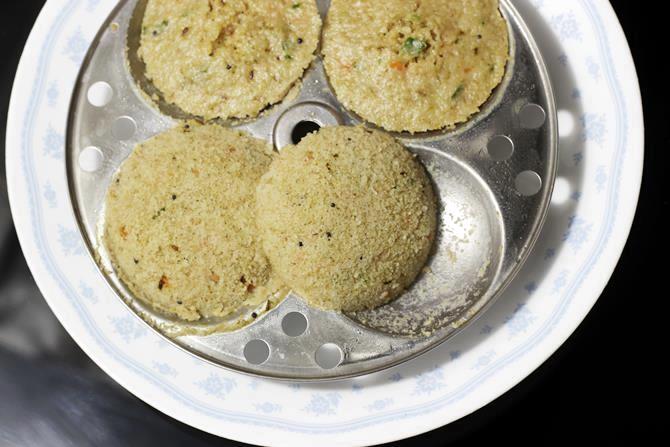 Serve oats idli hot with chutney or sambar. Best served hot.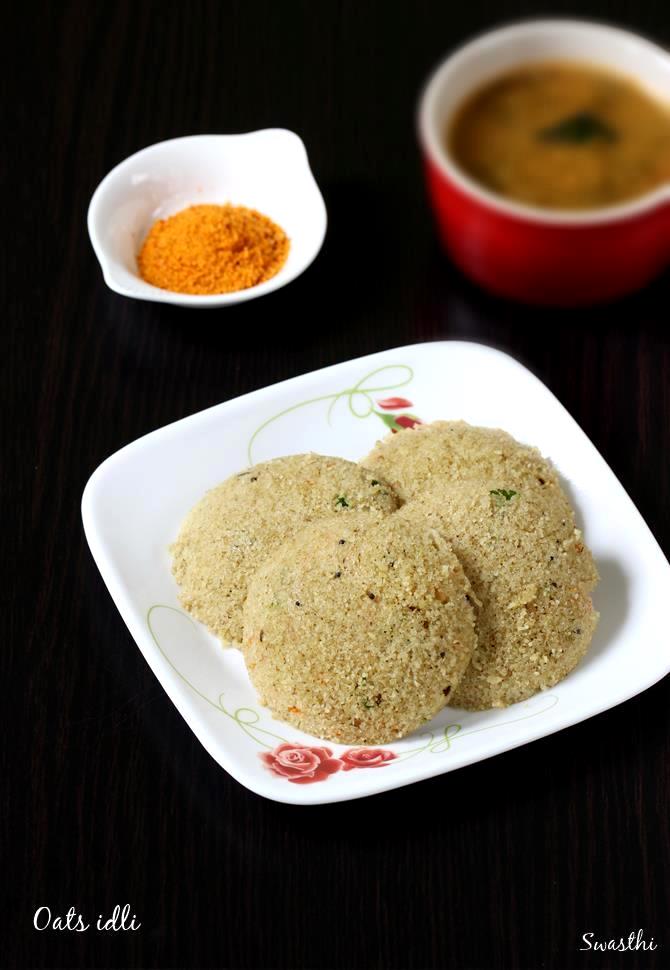 Oats idli made with whole wheat.