Oats masala dosa recipe – Masala dosa, a crispy thin crepe made of fermented lentils and rice batter, is one of the favorite food of south Indians. Restaurants and tiffin centers serve so many varieties of masala dosas like mysore masala dosa, rava masala dosa, onion rava masala dosa etc. My first trial with oats masala dosa just happened on a day when I had excess potato masala after making aloo kathi roll for the kids' school box.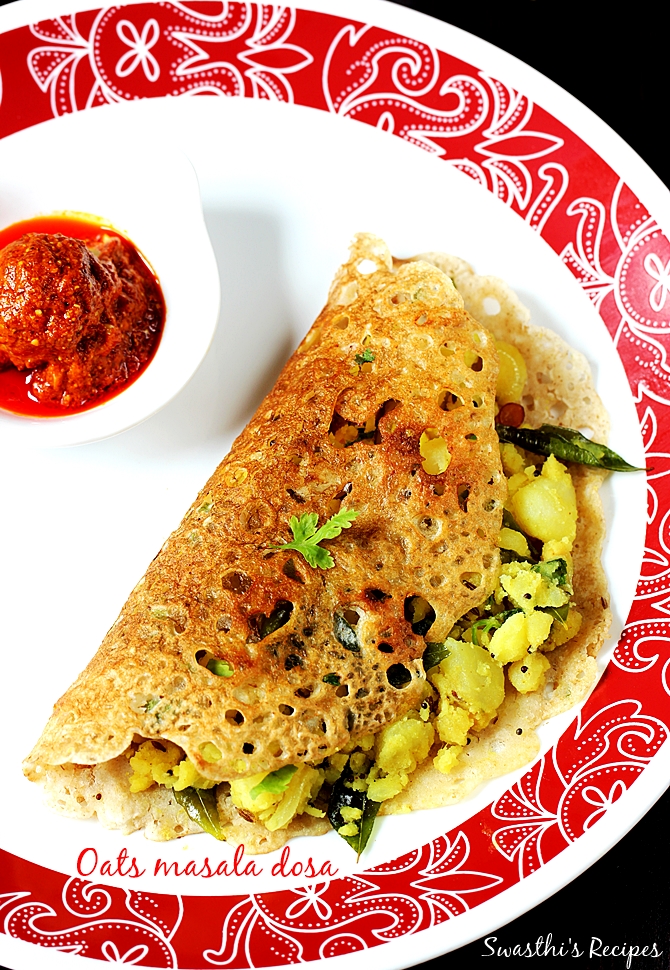 I made it and shared my idea with the kids when they were back home. They were very excited to try it and drove me to make it today for their after school snack. If you are a small family of 2 to 3 this can also be made for breakfast easily. You can serve this with a chutney and tiffin sambar.
You may like these oats recipes
Oats dosa
Oats idli
Oats upma
Oats egg omelette
Oats masala dosa recipe below
Oats masala dosa recipe | Oatmeal dosa with potato stuffing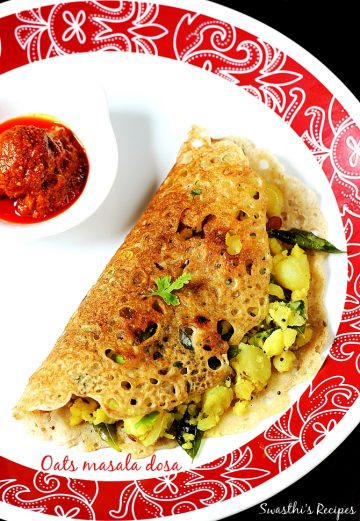 Masala dosa made with oatmeal and stuffed with potato masala.
Ingredients (240 ml cup used)
For the dosa
½ cup oats (rolled or quick cook)
½ cup rice flour (or ¼ rice flour + ¼ wheat flour or semolina)
Salt as needed
2 small green chili chopped (substitute with crushed pepper for kids)
½ tsp. cumin
2 tbsps onions chopped
1 sprig curry leaves chopped
½ tsp. crushed or minced ginger
1 sprig curry leaves chopped
Few coriander leaves chopped
¼ cup curd or water
1 ¼ to 1½ cups water
Oil or butter as needed
For the potato masala
2 cups boiled cubed potatoes
Oil as needed
¼ to ½ tsp. mustard
½ tsp. cumin / jeera
¾ to 1 cup chopped or sliced onions
¾ tsp grated ginger
1 sprig curry leaves
1 tsp chana dal
1 tsp urad dal
2 green chilies chopped or sliced
Few coriander leaves
2 pinches of turmeric
Pinch of hing
Salt as needed
How to make the recipe
For detailed instructions refer the step by step picture guide
How to make oats masala dosa
1. To make the potato stuffing you will have to visit this link on potato masala recipe. You have to use the same amount of ingredients mentioned to make the stuffing for 4 to 5 servings. Once the curry is ready set it aside.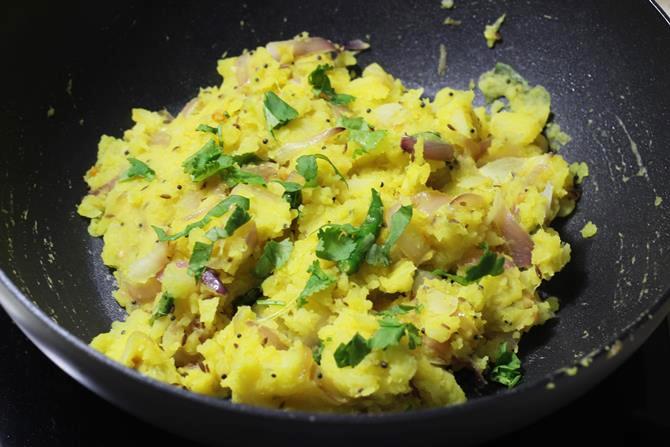 2. Powder ½ cup of oats in a mixer to fine powder. Transfer that to a mixing bowl. I used organic rolled oats.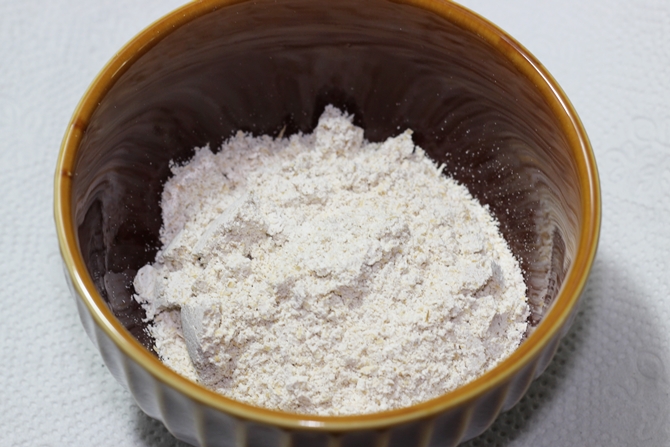 3. Add salt and ½ cup of rice flour or wheat flour. You can also use ¼ cup rice flour and ¼ cup semolina or atta. If you are trying to avoid rice and semolina in your diet, you can just use whole wheat flour.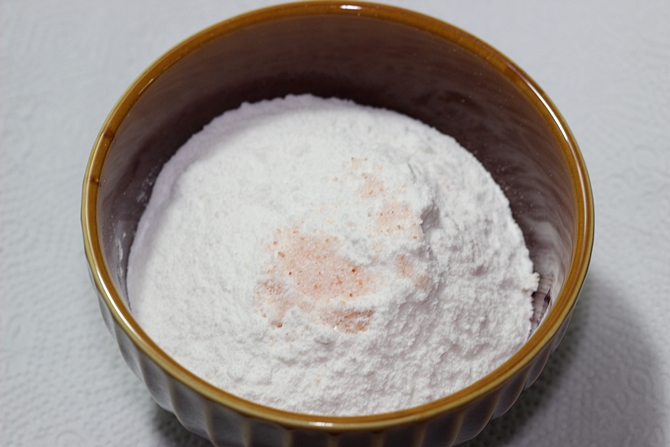 4. Add ¼ cup curd and 1 ¼ to 1 ½ cup water. You can also skip curd and substitute with plain water. But curd adds flavor and color to the dosas.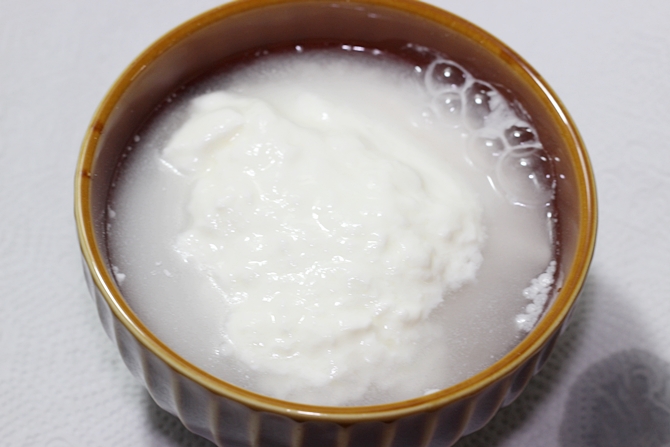 5. Add 2 tbsps finely chopped onions, 2 green chilies (skip for kids), grated ginger, cumin, curry leaves and coriander leaves.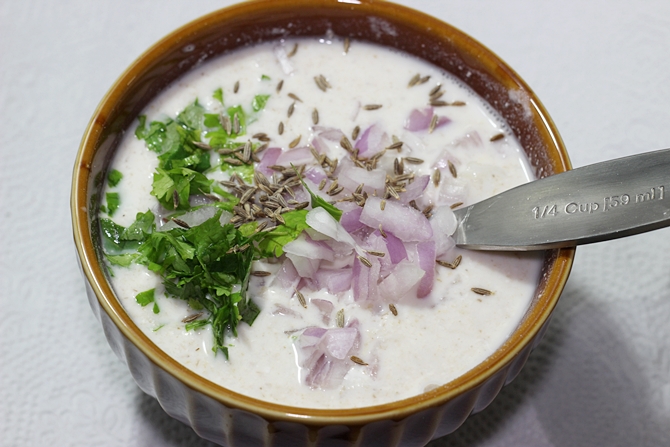 6. The batter must be thin and runny like the one we make for rava dosa. You may need little more water, it depends on the kind of oats.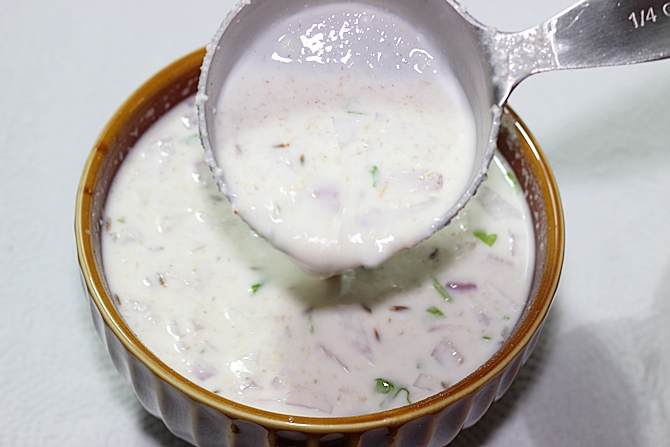 7. Grease your pan with few drops of oil and heat it well. When it is hot enough, pour the batter to make a roundel.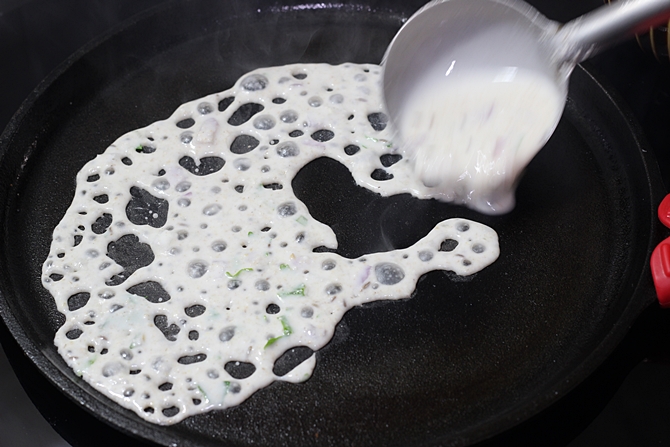 8. Add butter , ghee or oil.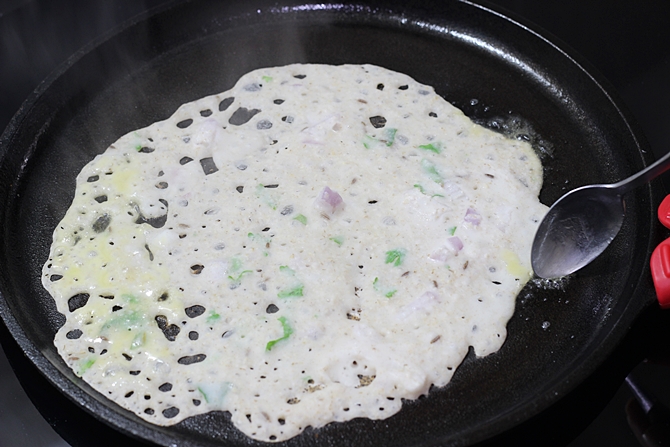 9. When cooked the edges begin to leave the pan, flip it and cook on the other side as well.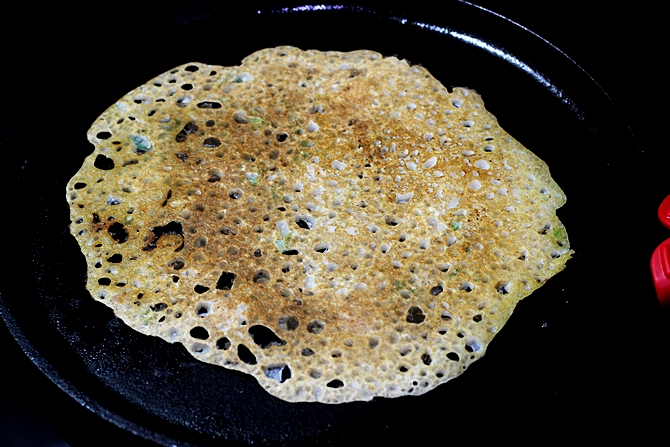 10. Flip it back. Place the potato masala on one half of the dosa.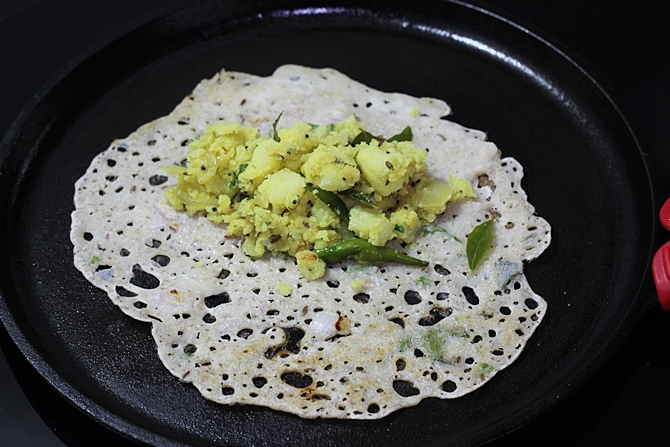 11. Allow the dosa to toast till golden and crisp. Fold it and transfer to a serving plate.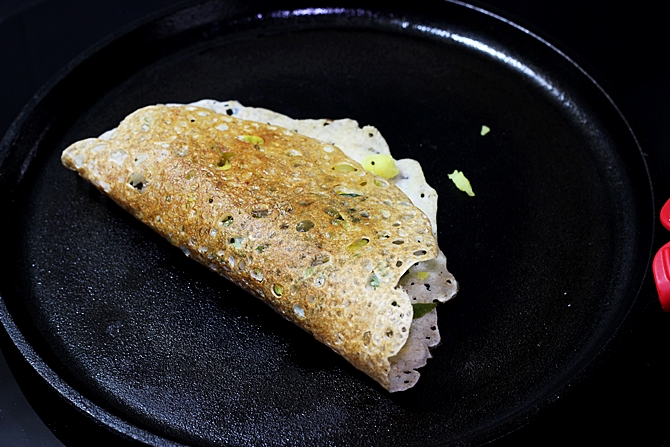 Serve hot with a chutney.