Quick oats porridge recipe video – Oatmeal porridge is made almost 4 to 5 times a week in my home. Most times it is because I do not have time to cook an eloborate breakfast or feel lazy to cook lunch for myself. This is one of the several ways I make oats, healthy and delicious. There is no sweetener used and I prefer to top with soft dates and sliced nuts.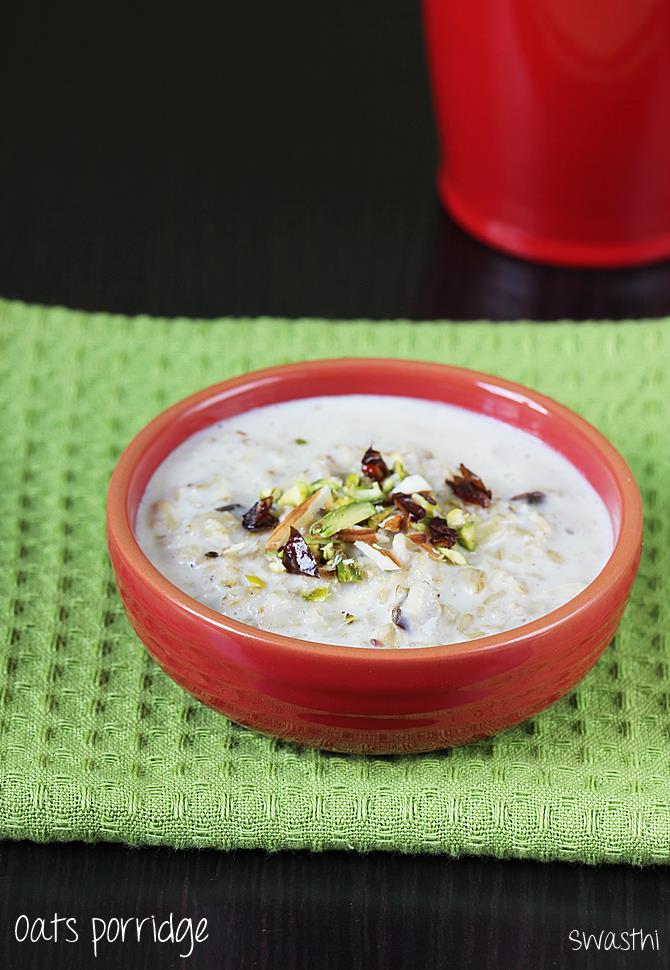 While the oats porridge cooks, you can slice the dates and nuts. I have used full fat milk here, you can use even low fat milk. If you are making it for a baby or toddler then skip nuts & use powdered oats and blended dates.
I have used organic rolled oats here, if you do not find then you can use instant oats. If making for a baby you can check for baby oats or gluten free oats especially if your baby is under 6 months.
You can check for more recipes of oats here. Mix vegetable oats porridge, Overnight oats, oats egg omelet, oats uttapam are some of the quick oats breakfast recipes on the blog.
Video of quick oats porridge recipe
Quick oats porridge recipe
Quick oats porridge recipe | How to make dates oats porridge recipe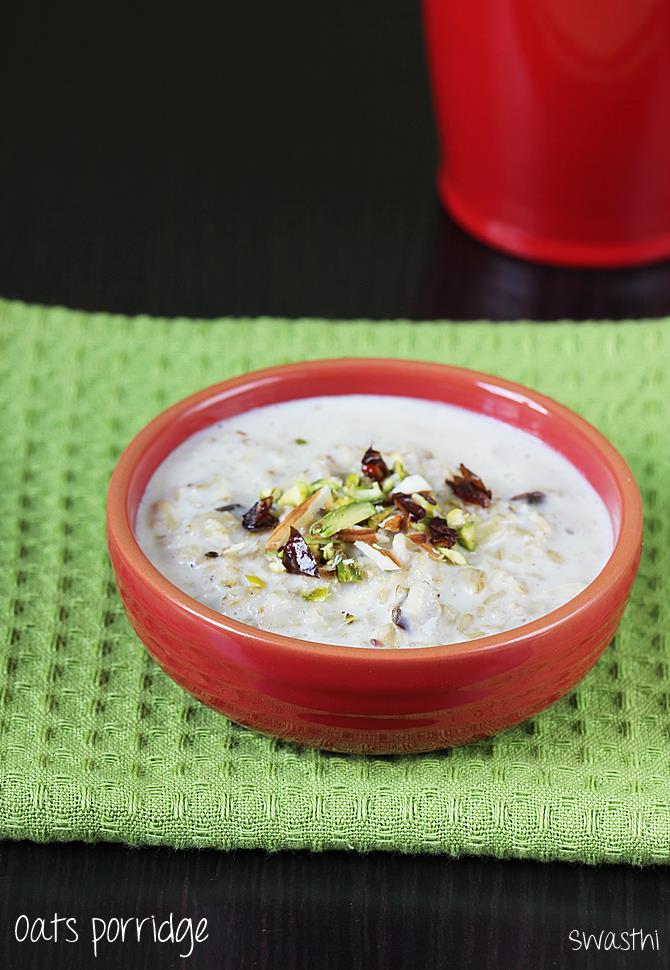 Quick oats porridge topped with chopped dates and nuts
Ingredients (240 ml cup used)
6 to 8 dates
Cashews and almonds as desired
1 cup rolled oats or quick cook oats
3 cups full fat milk (add more if needed)
How to make the recipe
Add oats and milk to a pot and cook until soft.
If needed add more milk to bring it to a consistency.
Add sliced nuts and dates to the hot porridge. This helps to soften them.
Serve oats porridge hot or warm.