Paneer cutlet or paneer tikki one of the best after school snacks for kids. Paneer is one of the most important sources of protein and calcium for vegetarians. Most kids love it, if the preparation is tasty. It is easy to include panir in kids diet, all we need is ideas.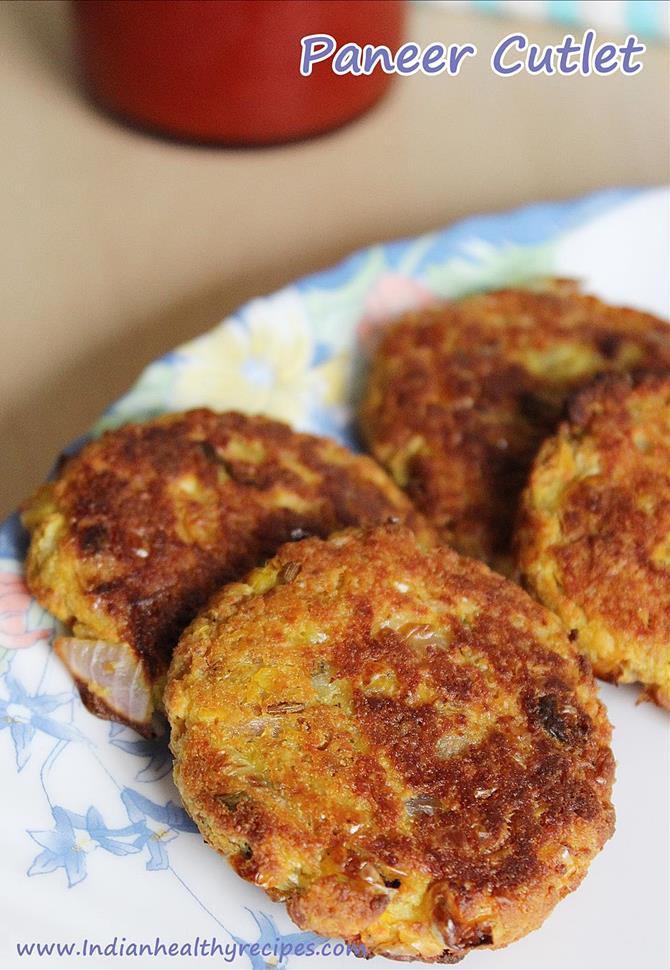 This paneer cutlet is mostly made in our home for the kids after school as a evening snack. It can be used as a patty for vegetable burger or can be relished as it is or can be used to make a chat. I have never tried this deep frying. I always prefer to bake them or shallow fry. I tawa fry as well, with the left over mix most of the times.
Baking them seems to be super easy for me, just mix up everything, make the paneer cutlet and bake. I usually use bread crumbs for the outer layer, it gives a good crust. But this time I had no stock of the crumbs and so had to carry on. These too come out crusty, but still not as crusty as the ones rolled in bread crumbs. This makes a good after school snack or as a part of the lunch box.
For more paneer snacks recipes, you can check
Paneer cheese toast
Paneer dahi kabab
Paneer 65
Paneer sandwich
Chilli paneer
Paneer bread roll
Paneer pakora
Find complete recipe of paneer cutlet below
Paneer cutlet | Paneer tikki recipe | Kids snack recipe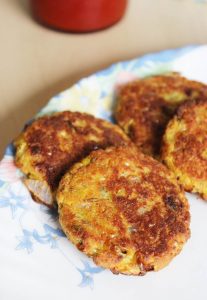 Ingredients (240 ml cup used)
1 cup paneer crumbled (Indian Cottage Cheese)
¾ cup of boiled potato or mashed mixed veggies or sweet corn (pulsed coarsely)
2 to 3 green chilies chopped small (adjust)
¼ cup of bread crumbs or powdered poha (adjust as needed)
1 tsp. ginger garlic paste
Pinch of cumin
1 medium onion (optional)
⅛ tsp turmeric
⅛ tsp pepper powder
20 pudina leaves or curry leaves or coriander leaves (chop)
Salt to taste
How to make the recipe
Boil veggies till soft cooked without making mushy. Mash them.
Mix all the ingredients well till everything is blended well.
Heat a tawa and tawa fry them on a medium flame with little oil.
For baking in oven, preheat the oven to 220C
Prepare a baking tray, grease it
Make small thin patties (appr ¼ inch), and smear little oil on them
Bake for 10 to 15 mins, flip them to the other side.
Bake paneer cutlet for another 10 to 12 mins.
How to make paneer cutlet or paneer tikki recipe below
1. Add all the ingredients to a bowl.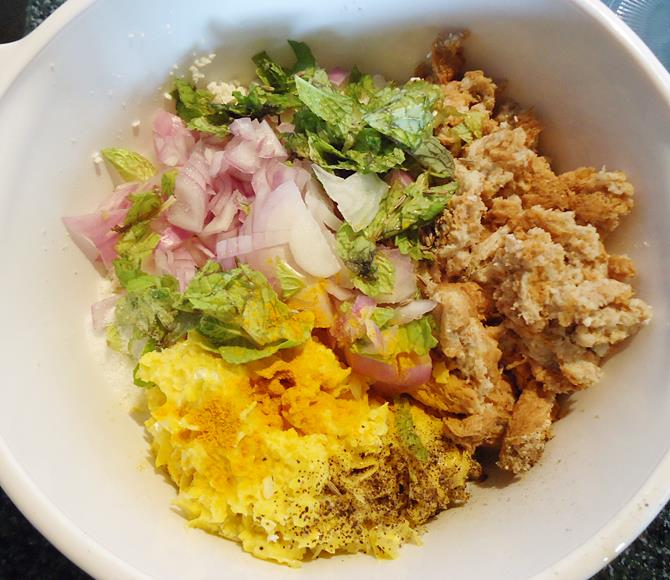 2. Knead all the ingredients. The mixture must come together.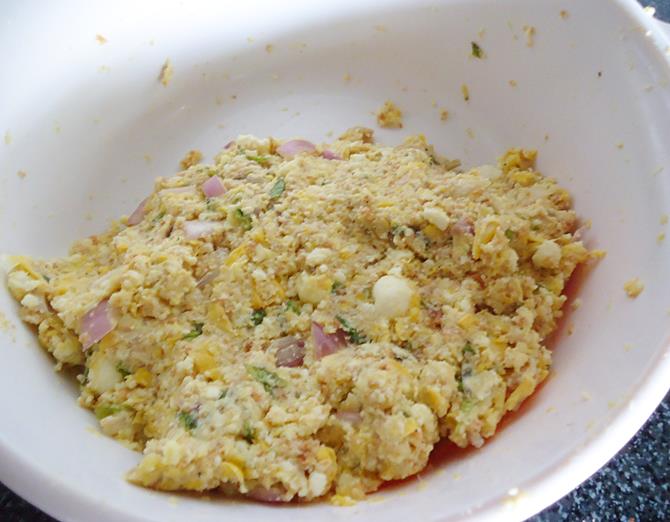 3. Take off small portions and make them to patties . To bake place them on a greased foil or butter papper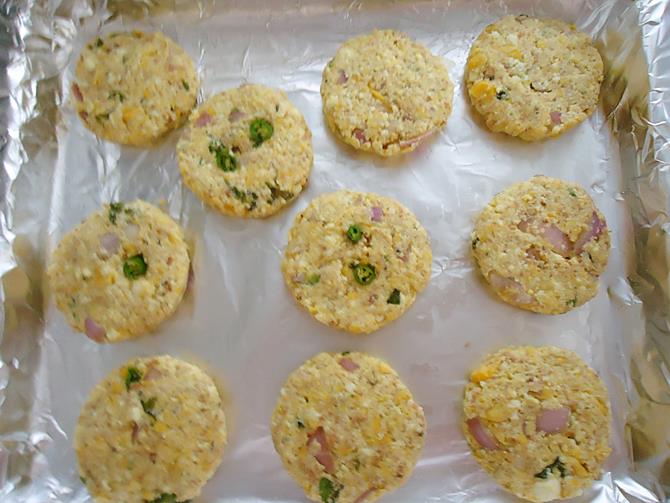 4. Shallow fry or tawa fry the paneer tikki.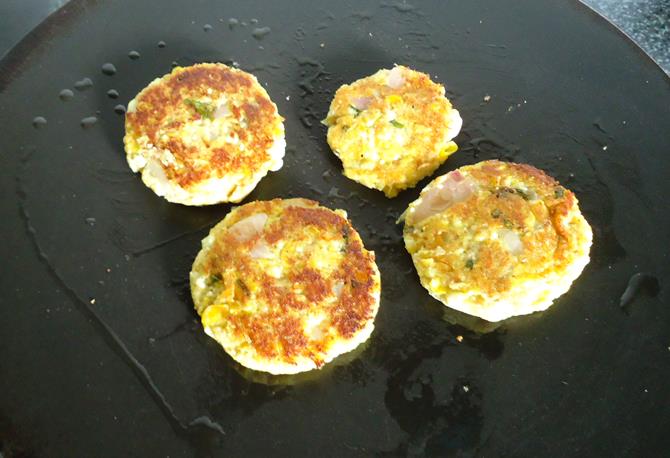 5. Baked at 220 C for 12 minutes.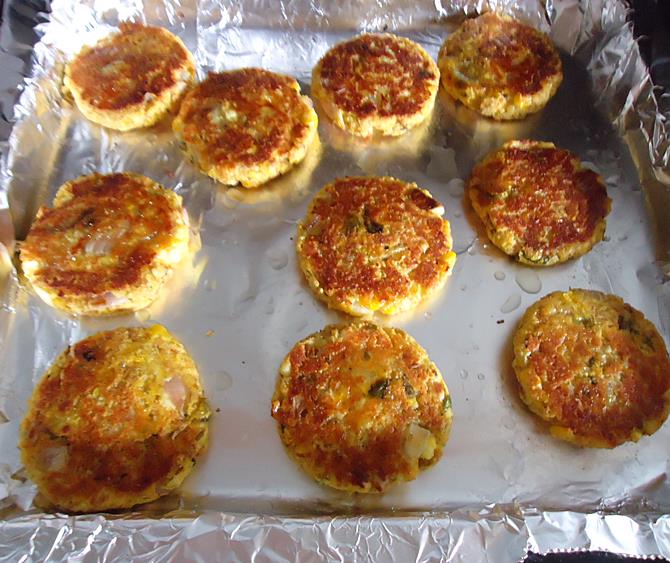 Serve paneer cutlet hot.