Paneer pakora recipe with video & step by step photos – Quick pakora recipe using Paneer, Indian cottage cheese, chickpea flour and spices. Paneer pakoda can be made when you have sudden guests home or want to make something instantly for your family.  These also go as a very good  starter or snack for kids' parties. As it requires no chopping or any other kind of preparation work they are very very quick to make.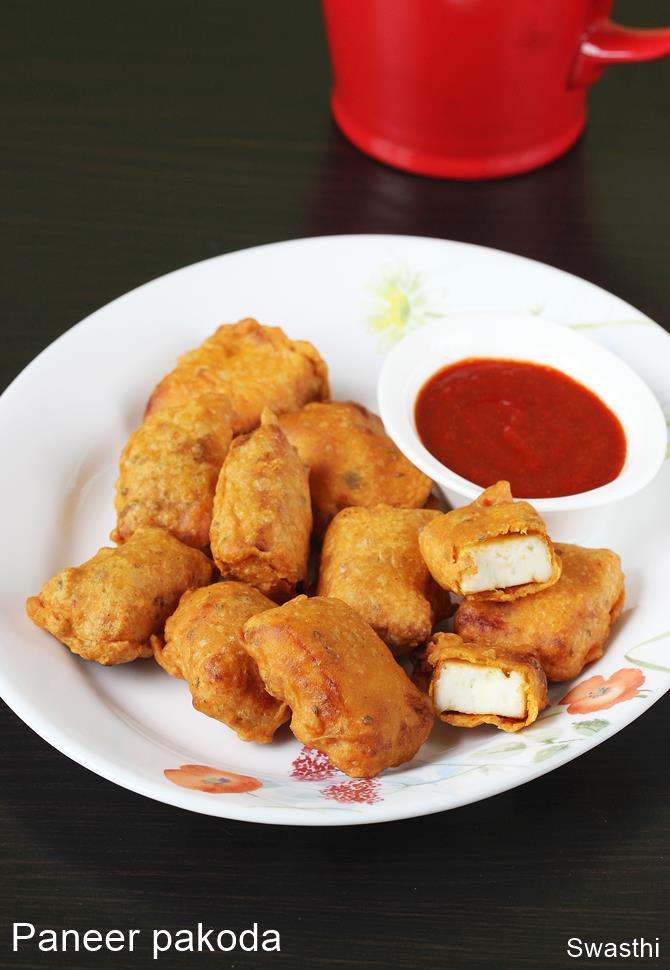 Paneer pakora can be served with green chutney or can be had as it is with your evening cup of tea. I made these along with garlic red chili chutney sometime back on a weekend for the evening snack.
Usually for pakora recipes, there is no rice flour used. But I have used here just to make them crispy. You can skip it if you do not have.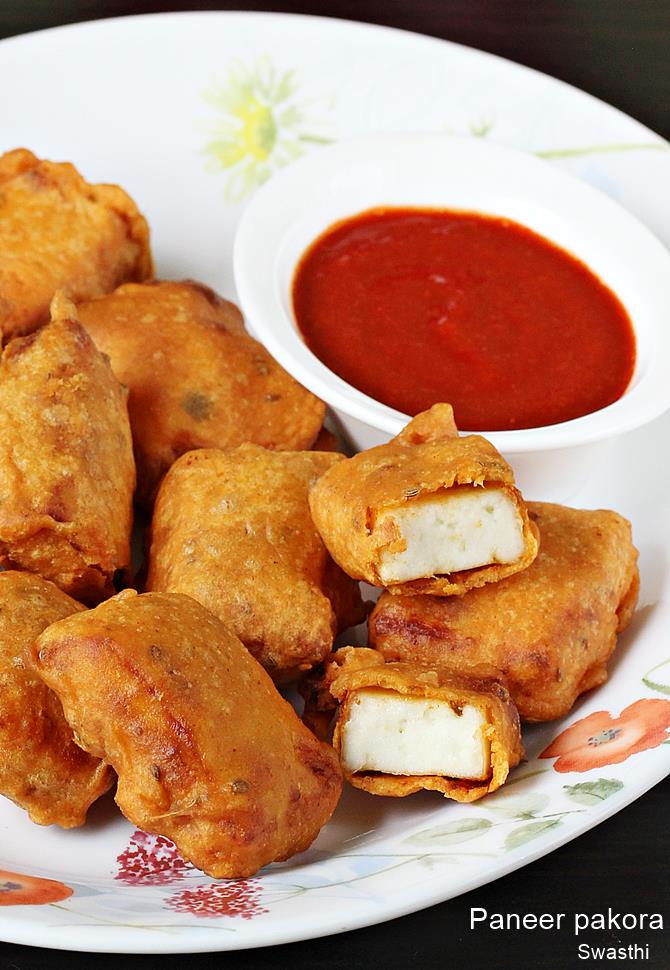 For more snacks recipes, you can check
Dahi vada
Samosa
Hara bhara kabab
Falafel
Video of paneer pakora recipe
Paneer pakora recipe card below
Paneer pakora recipe | How to make spicy paneer pakoda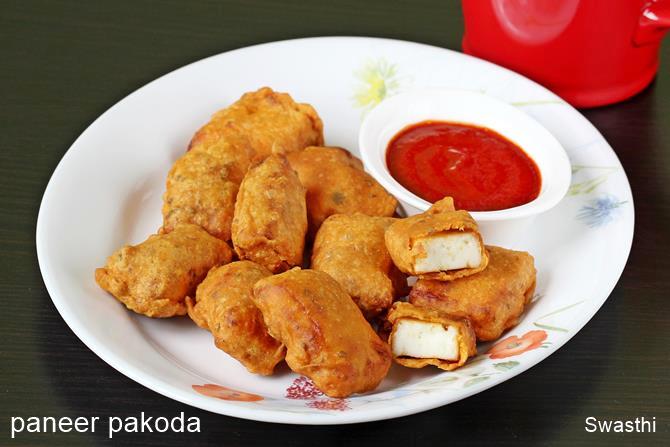 Paneer pakora is a quick snack made by batter frying Indian cottage cheese.
Ingredients (240 ml cup used)
200 grams paneer cut to desired sizes
¼ tsp red chili powdwer
½ tsp chaat masala
½ tsp garam masala
Oil for deep frying
For pakora batter
½ cup besan
2 tbsps rice flour or corn flour (to make crispy, optional)
¼ tsp red chili powder
Salt as needed
¾ to 1 tsp ajwain
1 tsp ginger chilli paste
Water as needed
How to make the recipe
Cut paneer to desired sizes.
Sprinkle red chilli powder, garam masala and chaat masala.
Toss them well in the bowl. Set this aside.
Heat oil in a deep kadai on a medium heat.
Add besan, rice flour, salt, ajwain, red chilli powder, ginger chilli paste to a bowl.
Add water just enough to make a thick but free flowing batter.
When the oil is hot enough, dip each paneer piece in the batter, swipe off the excess dripping batter. Drop it in the hot oil. You can use your fingers or a table spoon to do this.
Gently keep stirring &flipping to fry evenly until they turn golden.
Drain them on a kitchen tissue.
Serve paneer pakoda hot with chutney or a cup of tea.
How to make spicy paneer pakora
1. Add paneer to a mixing bowl. Sprinkle chaat masala, garam masala and red chili powder. Toss to coat the paneer well.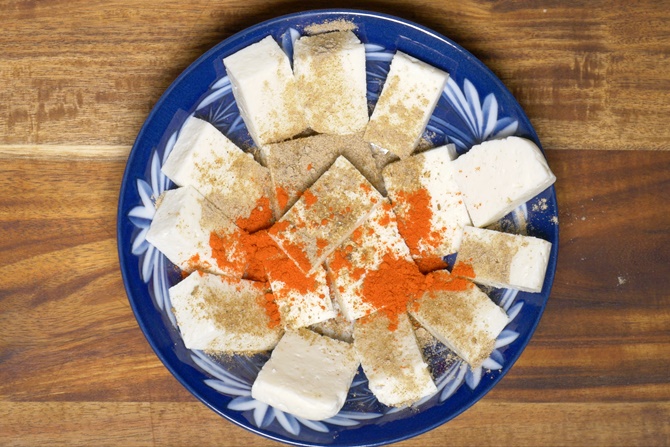 2. Add oil to a kadai or a fry pan and heat oil.
3. Meanwhile make the batter. Add besan, rice flour, red chili powder, salt, ajwain, ginger chilli paste.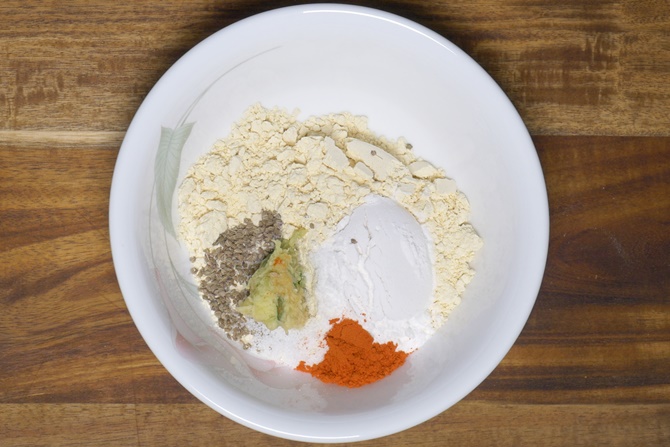 4. Add water little by little as needed and make a thick, free flowing batter.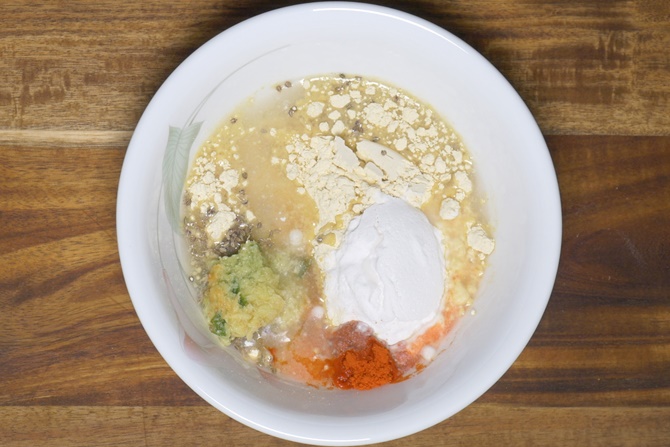 5. If the batter is too thick, it will not stick to the paneer. If it is too runny, then there will be lot of batter drippings. So the consistency has to be moderately thick yet free flowing.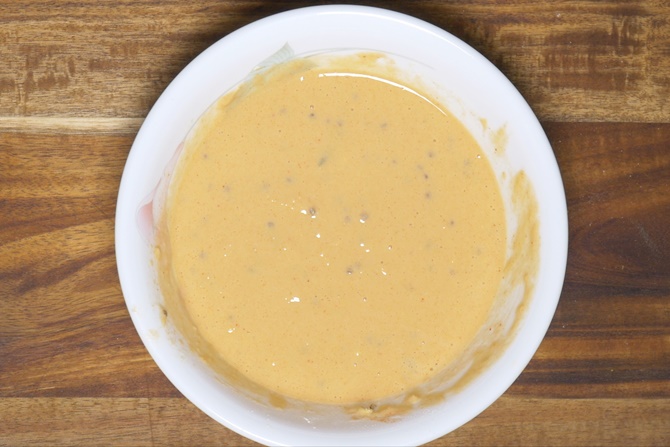 6. Check if the oil is hot enough by dropping little batter into it. It has to come up. Regulate the flame to medium. Dip paneer pieces, one by one in the batter and swipe off the excess to the bowl and drop it in the hot oil.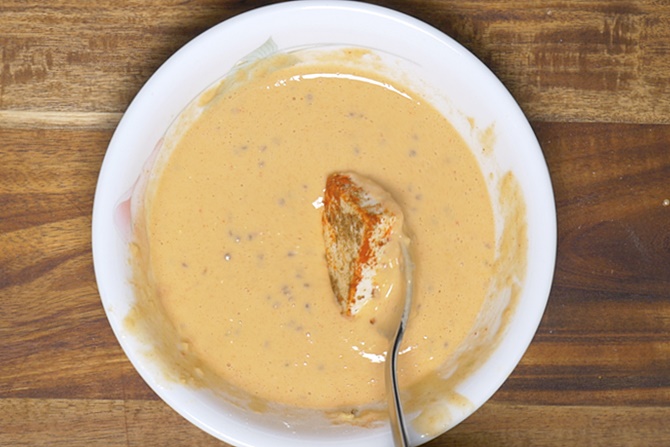 7. Do not add all the paneer to the batter at one time.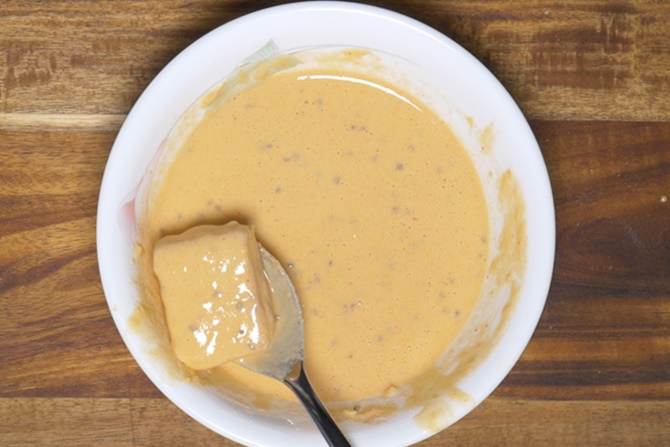 8. Dip them one by one in batter & drop them in hot oil.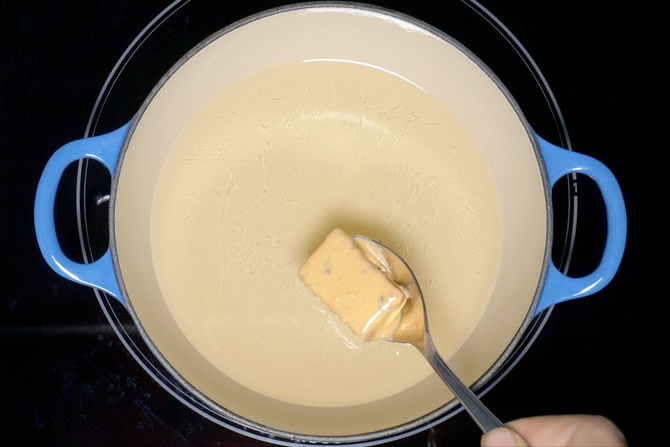 9. Do not disturb for few seconds. Stir and fry them until golden.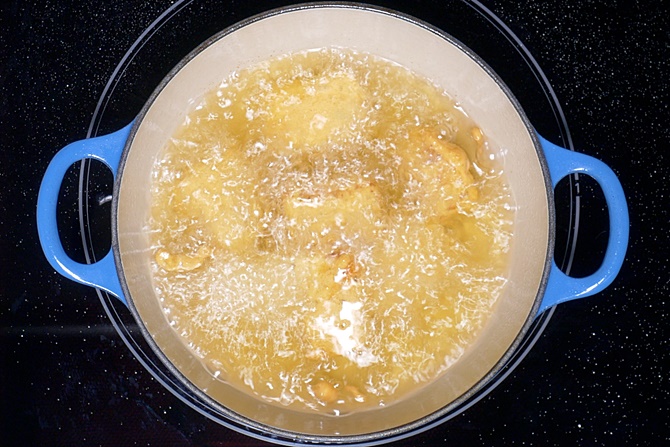 10. Drain paneer pakora to a kitchen tissue and serve hot with your favorite chutney.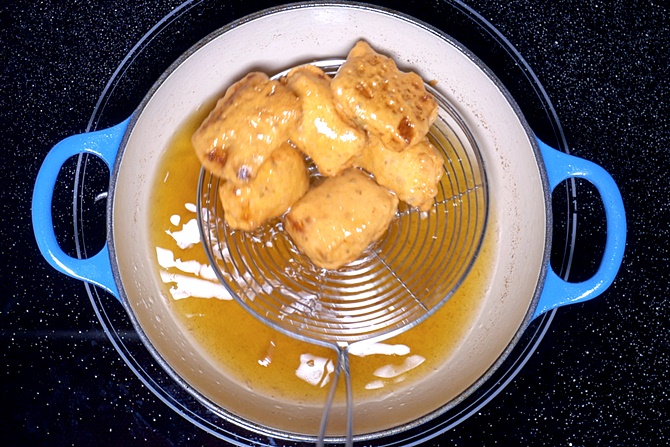 If you like to make the chilli garlic chutney here is how I made it. Soak about 1/4 cup broken red chilies in hot water until soft. Blend them well with salt, half tsp sugar, 2 to 3 garlic cloves and little lemon juice. The chutney has to blended to smooth adding water little by little as needed.