Mushroom pasta recipe. – A simple, quick and delicious basic pasta made with fresh tomatoes and mushrooms. This can also be made with mixed veggies and mushrooms can be skipped. I have used spaghetti here, you can also replace it with macaroni/ elbow pasta or fusilli or any other you desire.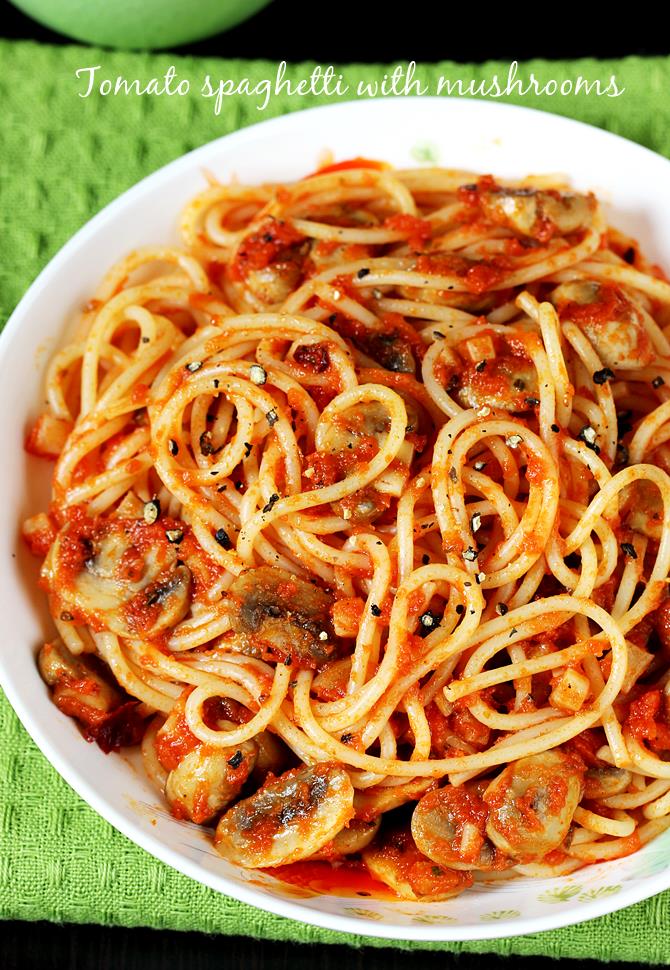 This is a kids' friendly recipe, you may need to adjust the amount of pepper used. This pasta can be served with a bowl of clear soup and a bread toast.
 
For more Pasta recipes, You may like to check
Pasta in white sauce
Chicken pasta
Red sauce pasta
Vegetable pasta in red sauce
Masala pasta
Mushroom pasta recipe
Mushroom pasta recipe | Easy tomato mushroom spaghetti recipe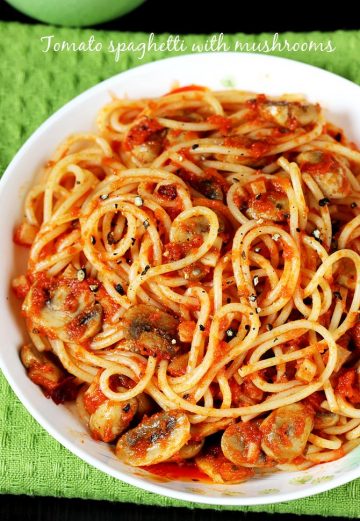 Simple pasta recipe with mushrooms. This can be served with a bowl of soup or bread.
Ingredients (240 ml cup used)
250 to 300 grams ripe tomatoes or 1 cup puree or 4 no
2 to 3 cloves garlic
1 ½ cups mushroom sliced
150 to 175 grams Pasta
2 tbsps Olive oil
Oregano as desired
¼ to ½ tsp crushed Pepper corn
½ tsp red chili flakes
How to make the recipe
Bring water to a boil in a large pot and add salt. Cook spaghetti until aldente following the instructions on the pack. Drain and rinse well and add few drops of oil. Toss and set aside.
Heat oil in a pan, add half the garlic and saute until aromatic. Add mushrooms and saute until cooked completely. Set these aside.
Add little more oil and saute the rest of the garlic. Pour the tomato puree, salt and then the chilli flakes.
Cook until the tomato sauce thickens and the raw flavour goes away. Add herbs, red chili flakes, pepper and mushrooms. Saute for a minute.
Add the cooked spaghetti and toss well. If the pasta looks dry add in bit more of oil.
Serve mushroom pasta hot.
Step by step photos – How to make mushroom pasta
1. Bring water to a rapid boil in a large pot. Add the spaghetti to the boiling water. While the pasta boils, puree the tomatoes.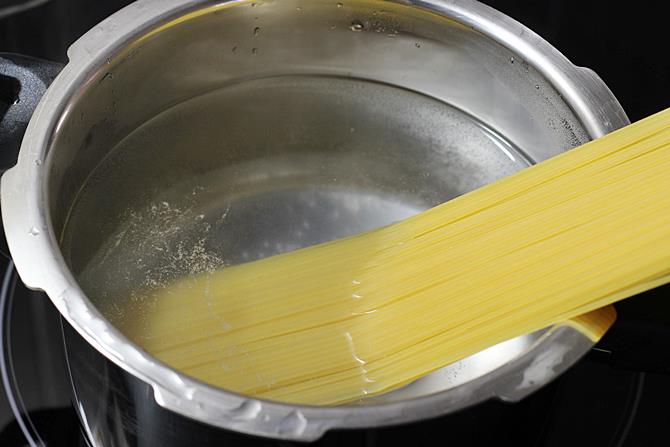 2. Add salt good enough to taste. Cook until al dente.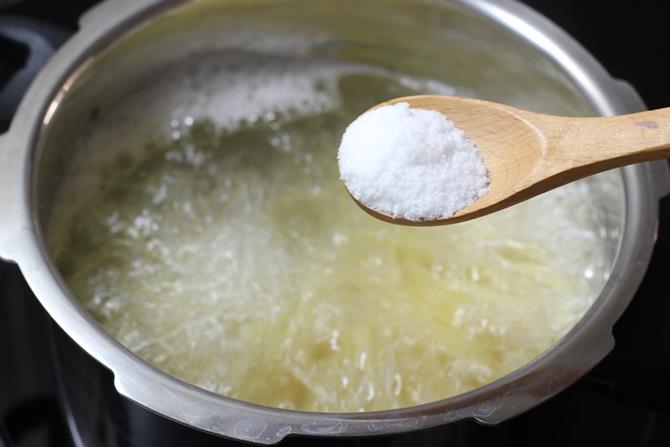 3. Drain them to a colander. If you prefer you can also rinse them and add a tsp of oil. Smear the oil well to the cooked spaghetti.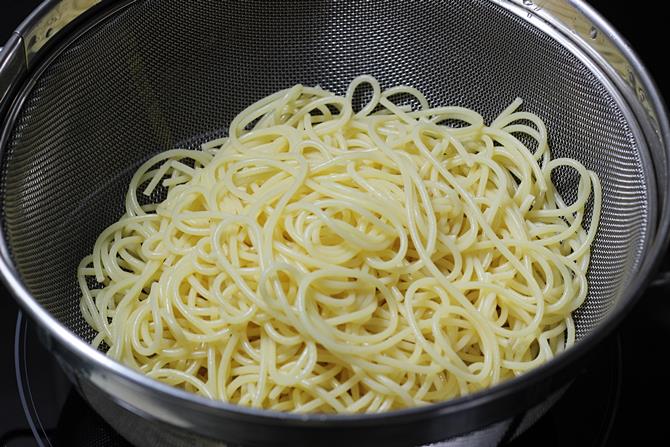 4. Heat 1 tbsp oil in a pan. Fry garlic until the flavor comes out, just for 1 to 2 mins.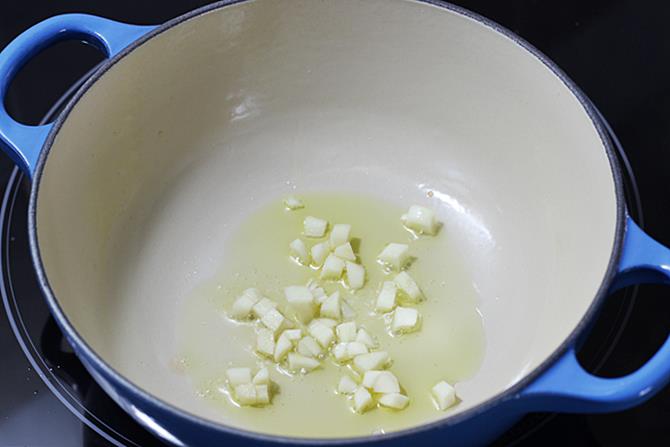 5. Add sliced mushrooms and saute.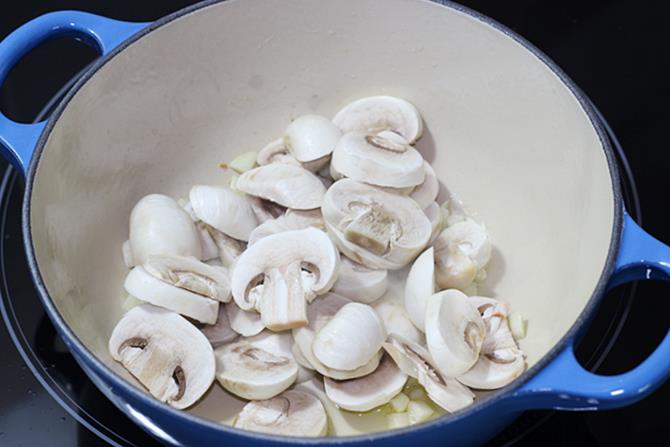 6. When the mushrooms are completely cooked, set them aside to a plate. You can also cover and cook them until done.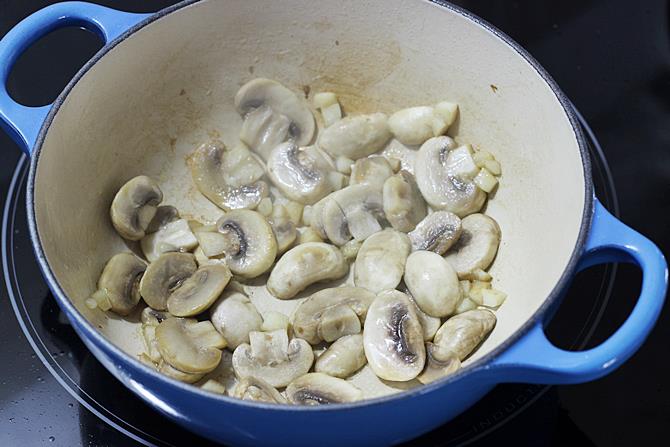 7. Add the rest of the oil and saute garlic until aroma comes out. Then add the tomato puree and salt.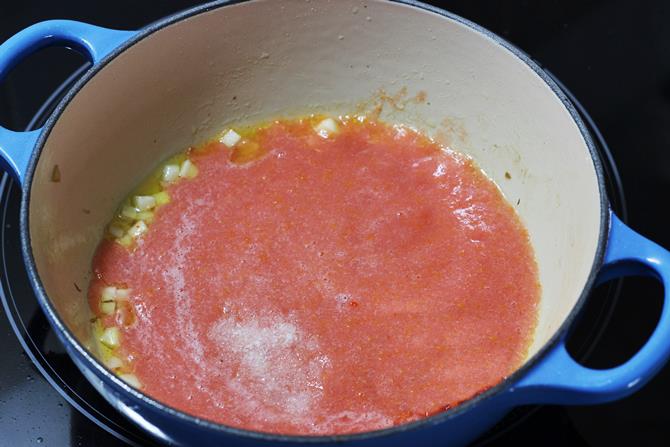 8. Cook until it thickens.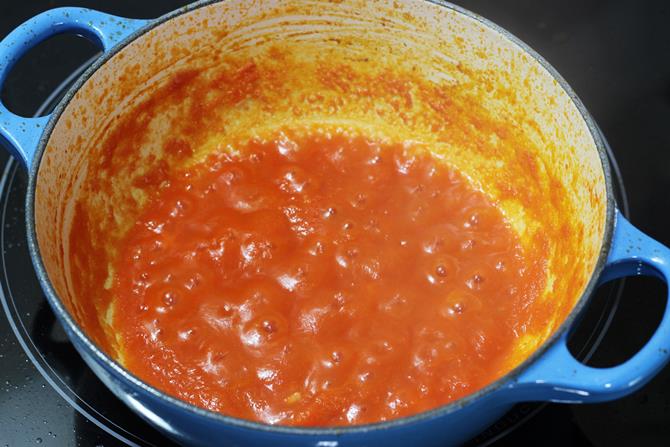 9. Add mushrooms, pepper and chili flakes.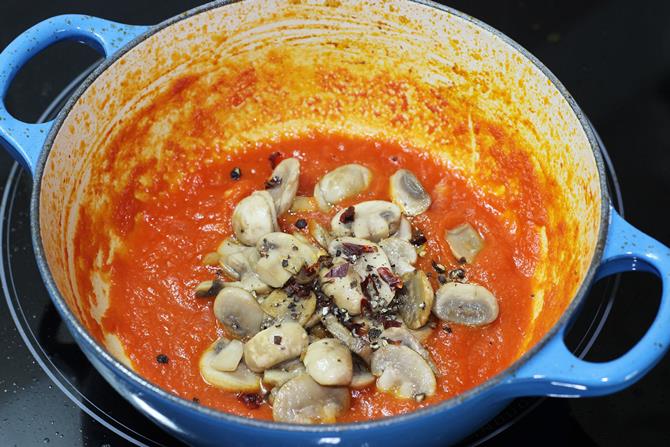 10. Then add oregano. Stir and cook for 1 to 2 mins.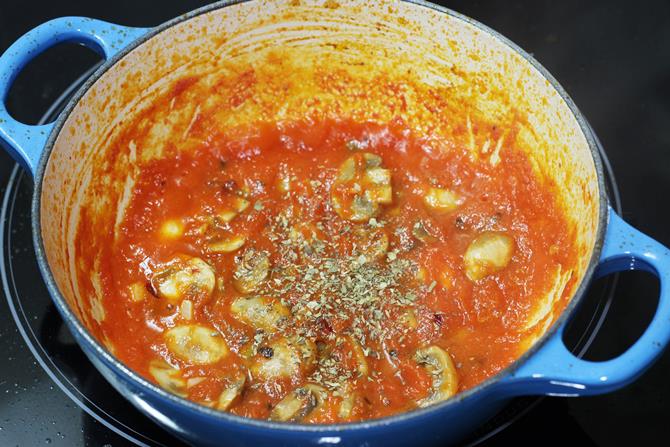 11. Add the cooked pasta. Off the stove.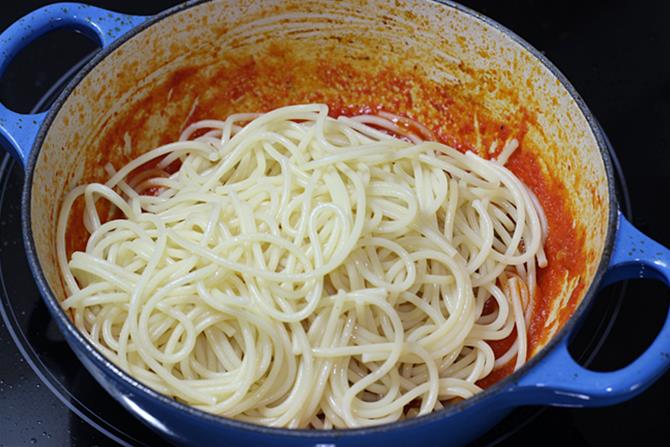 12. Mix well.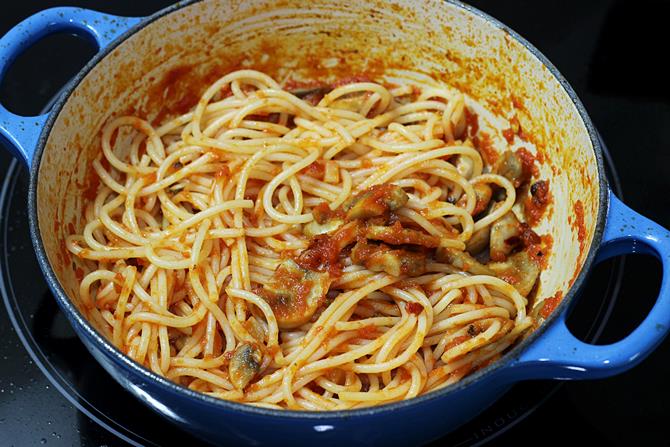 Serve mushroom pasta hot or warm with a bowl of soup.