punugulu is a deep fried popular street food of andhra and is made of urad dal and rice batter. They can be made of dosa batter as well, I have already shared a punugulu recipe here and tips on how to adjust the dosa batter consistency.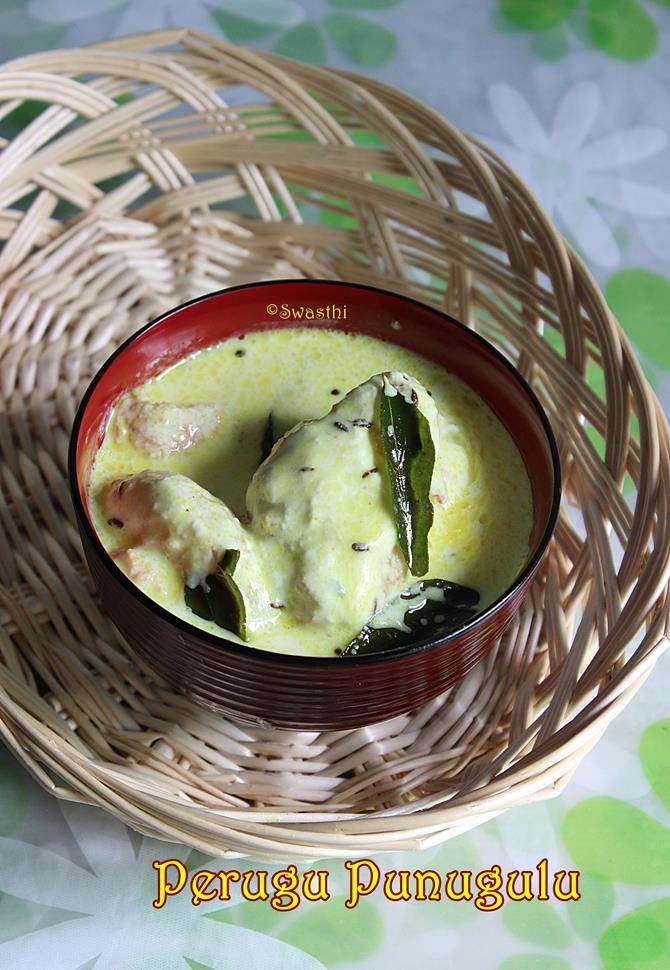 perugu punugulu are deep fried urad dal fritters that are soaked in seasoned yogurt like the dahi vada or mosaru vada. But along with dal even rice can be used which is not in dahi vada and the garnishing is simple here. I prefer to make easy and simple crunchy deep fried snacks like pesara punukulu, onion pakoda,aratikaya bajji, mirchi bajji.
 
Dishes like garelu take a lot of time for those who are new to cooking, for such folks making punugulu could be very easy. Today's perugu punukulu are a good and easy substitute to perugu garelu. They taste the same, they are good and mouth melting. During diwali, I had prepared punugulu for breakfast and saved a batch to dunk them in the yogurt which we had it for dinner.  These fritters get soaked up well and turn delicious and mouth melting.
 
how to make perugu punugulu with step by step photos
1. Wash and soak dal for at least 4 hours
2. Heat a wide pan with 1 tbsp oil, add cumin, mustard, red chili and curry leaves. When the leaves turn crisp, off the heat. Add turmeric and hing. Set this aside to cool.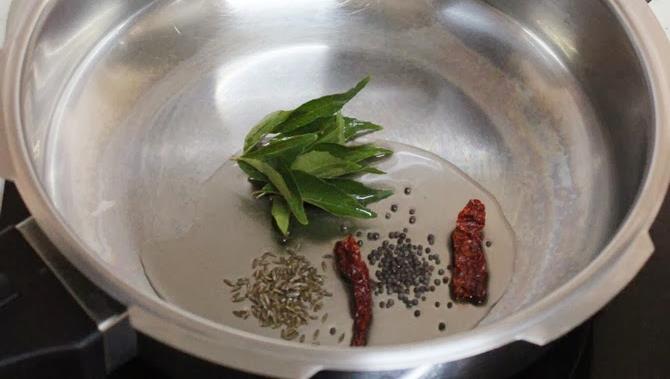 3. Once cool add yogurt and salt and mix well. Your seasoned yogurt is ready. Set this aside.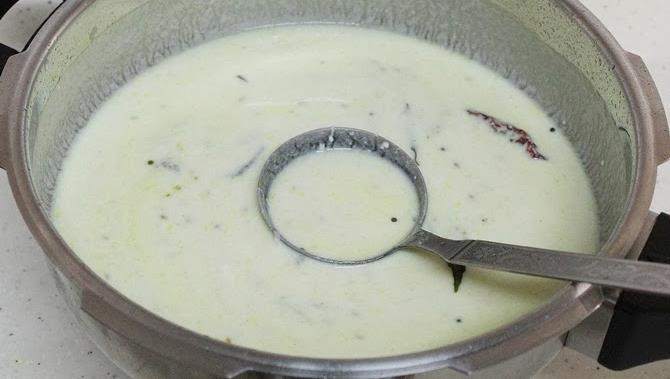 4.Grind dal, cumin, green chili with salt and water to a smooth batter. Take care not to make it very runny.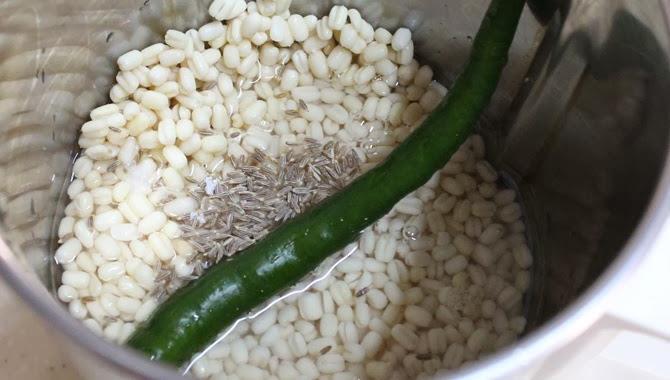 5. The batter consistency must be thick like garelu batter and not of dosa batter. If your batter becomes thin, you can add some powdered poha (attukulu) to the batter and let it sit for 5 to 10 mins. I added little attukulu powder to half of the batter to enjoy some crunchy punugulu. The other half i did not add any attukulu, i used those for making perugu punugulu.
6. If you wish you can add onions and if desired more chili paste. My chili was not hot, so I had to add some hot chili paste.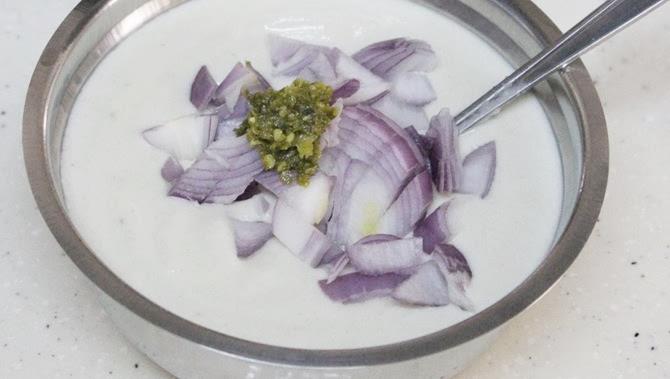 7.Fill a bowl with water and set aside near your stove along with the seasoned yogurt
8.Heat oil and drop a tbsp. of batter each time in the hot oil. Iam comfortable dropping them with fingers, so I don't use a spoon. Fry till golden.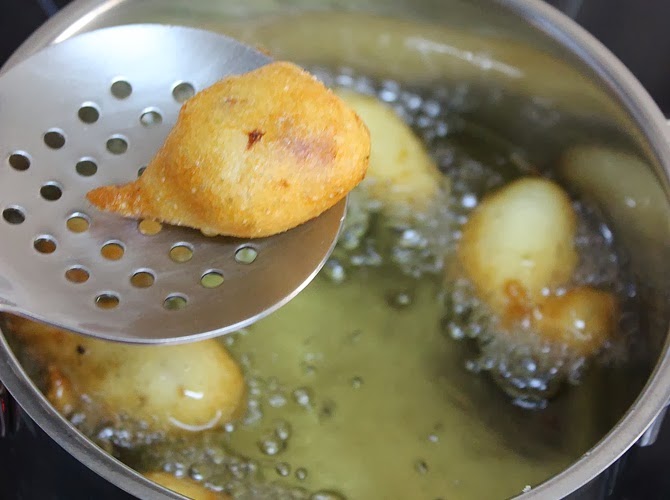 9.Drop these hot punukulu in water and leave them till they sink in the water. Initially when we drop they float, once they absorb water they sink.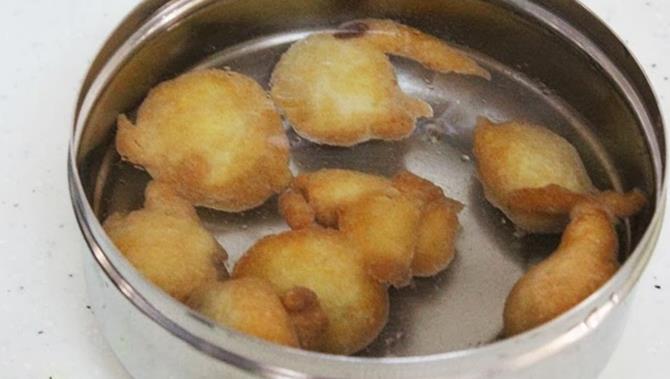 10.While they get soaked in water, you can finish dropping another batch in the oil.
11. Remove the fritters from water and squeeze the water gently by pressing them in between your palms. Add these to the seasoned yogurt. I did not squeeze them but still they absorbed the yogurt well.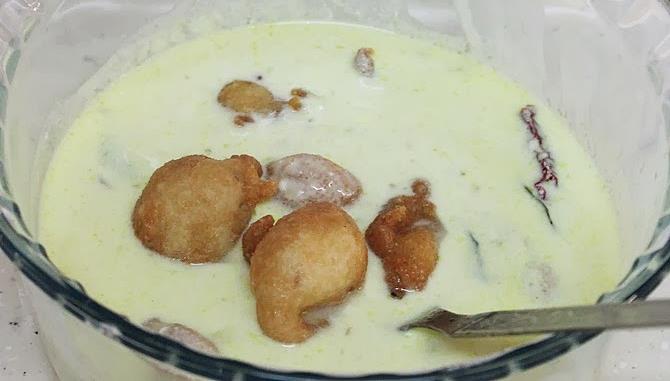 12.Set this aside for at least 4 to 6 hours in the refrigerator
Garnish with boondi or mixture if you like.
 
find punugulu and perugu punugulu recipe below
punugulu-perugu punugulu– perugu punukulu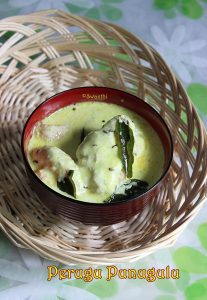 Ingredients (240 ml cup used)
!to make punukulu
½ cup urad dal / minapa pappu
Salt to taste
Oil as needed for deep frying
2 or 3 green chilies minced or paste (adjust to suit your taste, I used 1 green chili and little hot chili paste)
¼ tsp. cumin
1 small onion chopped (optional)
1 tbsp. coriander leaves minced (optional)
to make seasoned yogurt
1 sprig curry leaves
Pinch of mustard
Pinch of cumin
1 red chili broken or green chili slit
Pinch of hing
Salt to taste
1 tbsp oil
Pinch of turmeric
Optional garnishing ingredients
Few tbsp. khara boondi or mixture
Few coriander leaves
How to make the recipe
Refer the step by step instructions mentioned above