Pineapple sheera recipe with video & step by step photos – Sheera is a sweet made using semolina and is known with different names across India. The other most common names are suji halwa, sajjige, kesari, kesaribath or rava kesari. Kesari recipes are made using kesari (saffron) or an artificial kesari color. Sheera can be made without the addition of kesar. Apart from making plain sheera, it can also be made with milk, or with a fruit like banana, pineapple, apple and mango or even with mixed fruits.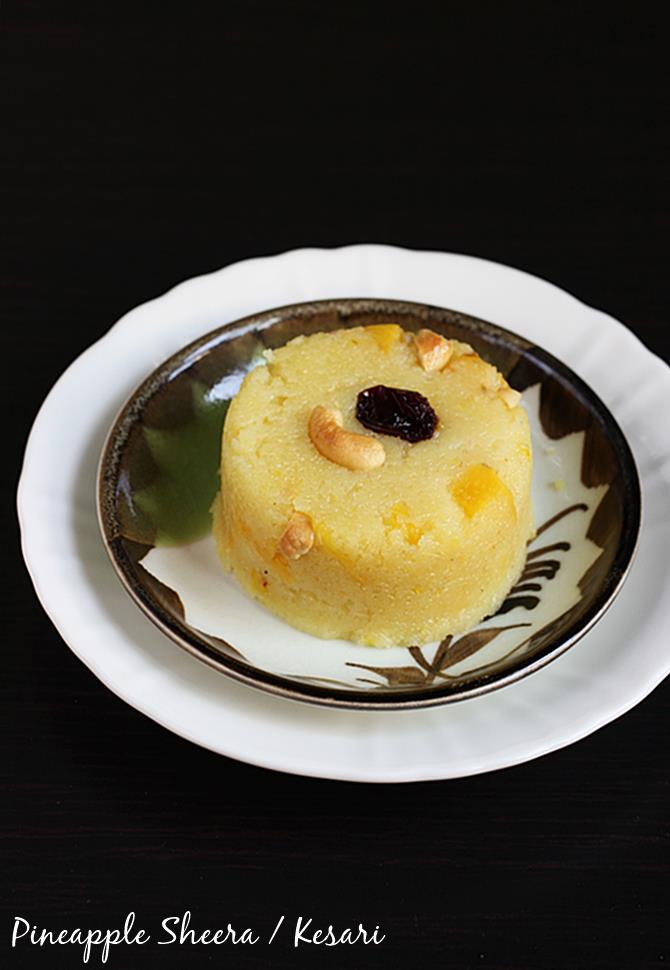 Pineapple sheera is quite popular in the karnataka tiffin centers and is served as pineapple kesari bath or pineapple rava kesari. It is also served as a part of chow chow bath, khara bath and kesari bath served together in a plate with a chutney and other accompaniments.
There are a few different ways pineapple kesari can be made, sharing the easiest one. If you do not like pineapple chunks and want the halwa to be more fruit flavoured, you can also blend it to a puree and use in this recipe.
For more Halwa recipes, you can check
Carrot halwa
Badam halwa
Moong dal halwa
Dates halwa
You can find a short video of pineapple kesari at the end of this post.
Pineapple sheera recipe card below
Pineapple sheera recipe | Pineapple kesari recipe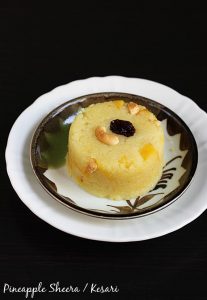 Pineapple halwa recipe is made using semolina and pineapple.
Ingredients (240 ml cup used)
1 cup semolina / rava / suji
2 tbsp ghee
cashews and raisins as needed
1 cup pineapple chunks
2 ½ cups water
½ cup sugar
2 pinches of elaichi/ green cardamom powder
a large pinch of saffron (optional)
How to make the recipe
Dry roast suji until it turns slightly aromatic. Transfer to a plate. cool it.
Add ghee and dry roast nuts until golden and then raisins until they plump up. Set these aside.
To the same pot, add pineapple and saute for 2 to 3 minutes.
Add sugar, water and bring it to a boil along with saffron.
When the water begins to boil, Slowly add suji to the pot stirring constantly to prevent the mixture from turning lumpy.Add cardamom powder. Stir well.
Lower the flame. Cover and cook until all the water evaporates.
Switch off the fire and keep covered for 2 to 3 minutes.
Serve pineapple kesari hot or warm.
How to make pineapple sheera or pineapple kesari recipe
1. Dry roast 1 cup semolina on a medium flame until it begins to smell good. Transfer this to a plate and cool it.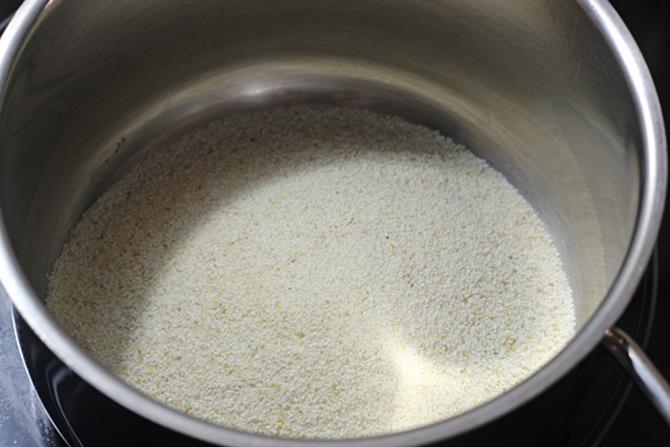 2. Add 1.5 tbsp. Ghee to a pot and fry cashews until golden. Towards the end add raisins and stir for a while. Set these aside in a plate. Retain the ghee in the pot.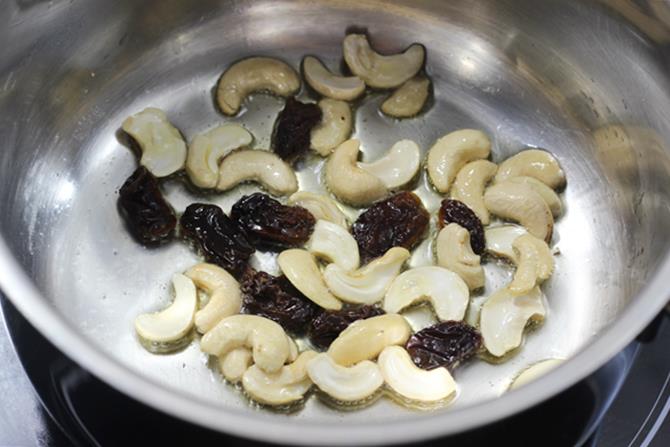 3. Add 1 cup pineapple chunks and saute just for a minute. This helps to bring out a nice flavor from pineapple. If using pineapple puree, add it and then cook for 3 to 4 minutes. It will splash, so keep covered.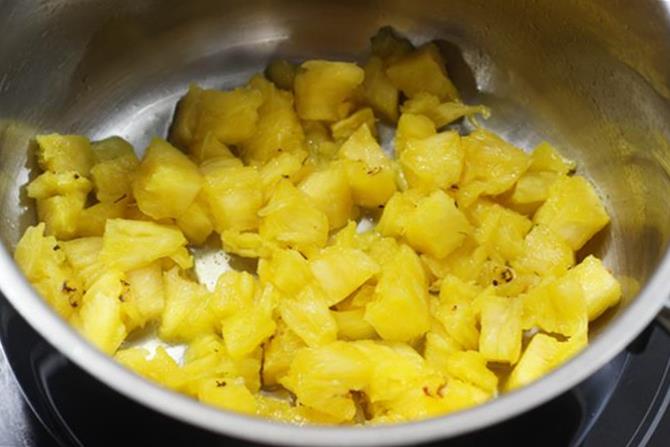 4. Pour 2.5 cups water, sugar and then a generous pinch of saffron if you like. Bring it to a boil. You can also add sugar once the semolina is cooked at step 8.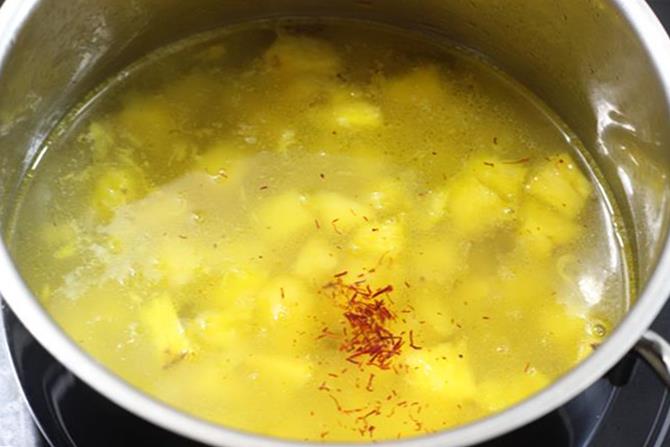 5. Pour the semolina in a slow stream and keep stirring with the other hand. This helps to prevent lumps.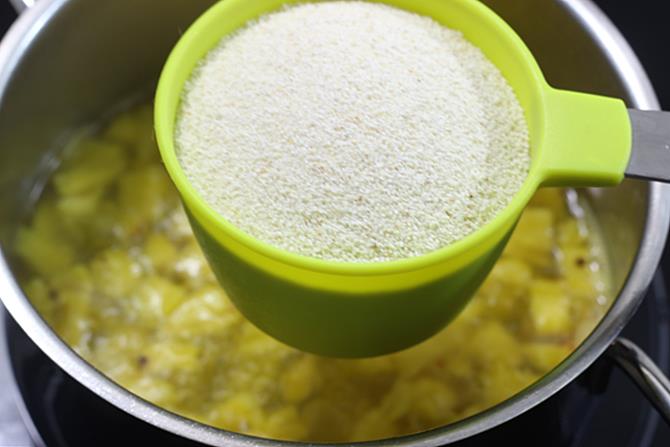 6. keep stirring to prevent formations of lumps. Add cardamom powder.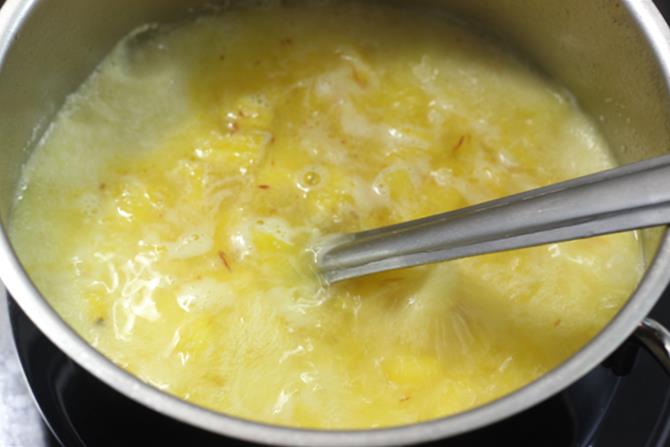 7. The mixture turns very hot and may splash. So cover the pot and lower the flame. Stir occasionally and cook until the moisture is evaporated.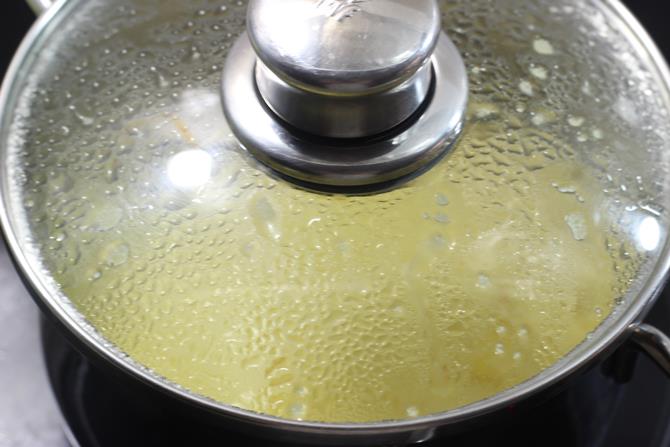 8. pineapple kesari is done.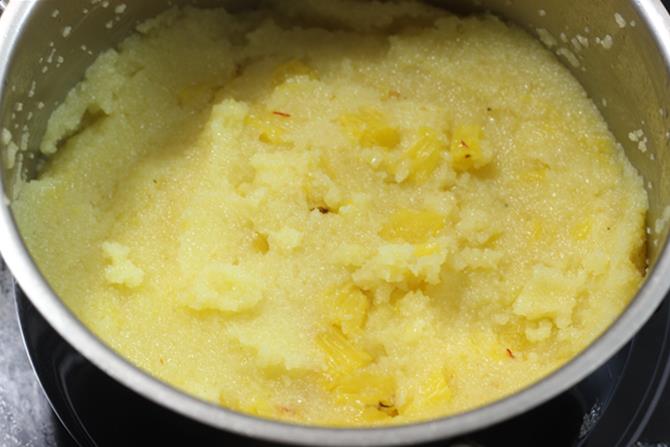 9. Add little more ghee. Stir well.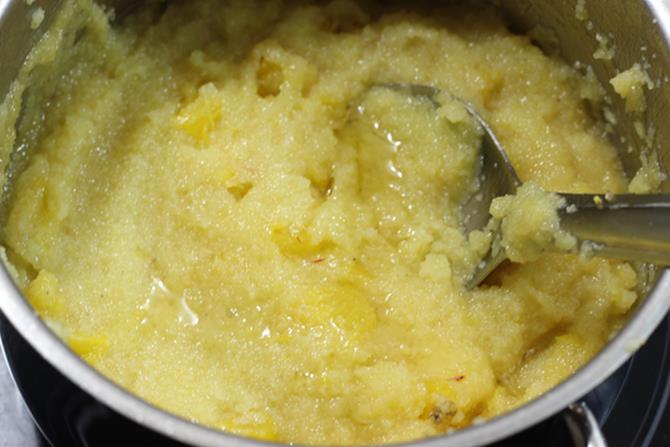 11. Switch off the stove and Keep covered for 2 to 3 minutes.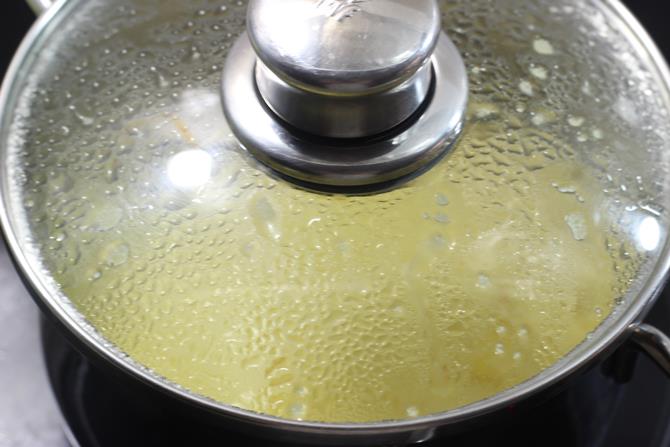 Garnish pineapple sheera with nuts and raisins.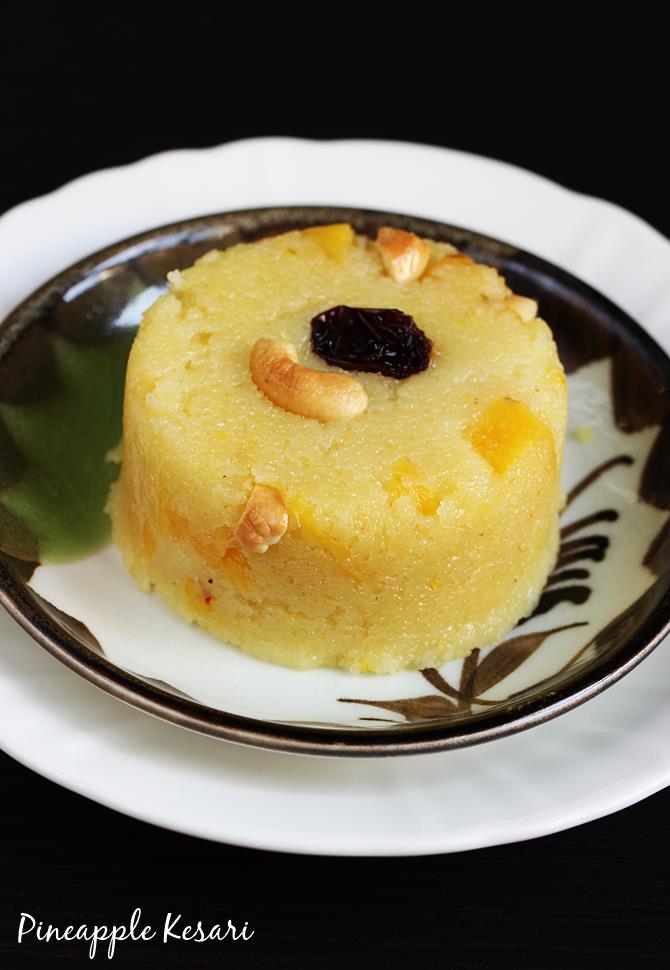 Video of pineapple sheera recipe