Pista ice cream recipe with & without Ice cream maker – Sharing a easy eggless Ice cream recipe with pistachios. I had a reader's request for a Falooda and kulfi recipe. I did make Vanilla Ice cream several times in the past months, but it didn't even last more than a day to make falooda. This time I made this pista ice cream to top the falooda. It's holiday time and my kids didn't spare this one too as it was extremely delicious.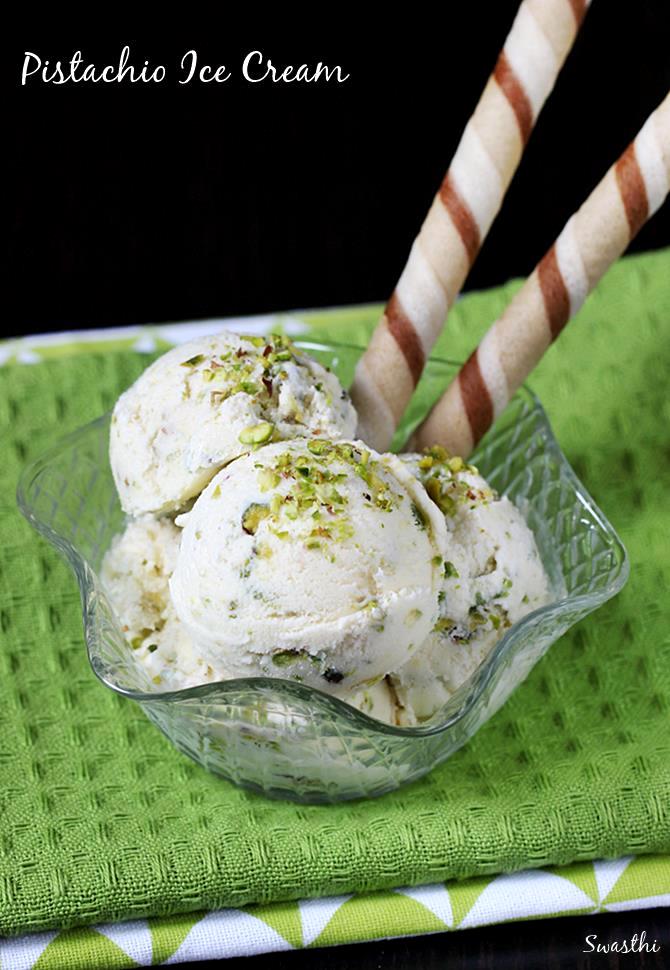 There are 2 ways a pistachio ice cream can be made. First method is using ground pistachios and the second method is to make a simple ice cream and then just add the chopped nuts towards the end or during the freezing. I am sharing the second method here.
This pista ice cream goes very well to top falooda, vanilla milkshake, waffles, pancakes and can also be served with Gulab jamun, carrot halwa or Gajar ka halwa.
You may also like 13 Easy Ice cream recipes without eggs. Some of them are
Vanilla ice cream
Kulfi
Mango kulfi
Mango ice cream
chocolate ice cream
Pista ice cream recipe below
Pista Ice Cream Recipe | Pistachio Ice Cream recipe without eggs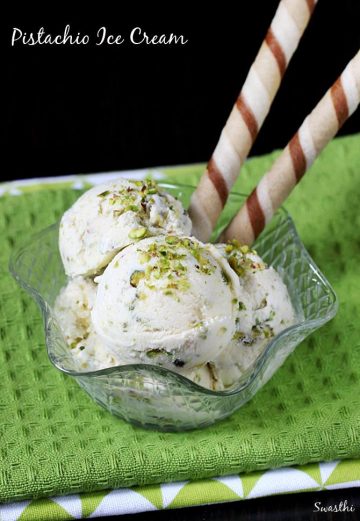 Eggless Pistachio Ice cream, makes a great dessert for parties and can be used as a topping for waffles, pancakes, milkshakes, gulab jamun and falooda
Recipe type:
Dessert / Sweet
Ingredients (240 ml cup used)
½ heaped cup pistachios
1 cup full fat milk
2 cups whipping cream or heavy cream or amul cream with at least 25% fat (recommended is 30 to 40%)
¾ cup organic sugar
1 ½ tsp vanilla extract
How to make the recipe
If you do not have a icecream maker, you can follow the link mentioned in step 1 of the step by step instructions to make one without a maker.
Chill milk and cream. Freeze the icecream maker bowl as per the manufacturers instructions.
Chop pistachios finely and set aside some for garnishing.
Whisk together milk, vanilla and sugar to melt the sugar completely.
Add the cream and whisk just to mix well.
Start the machine and pour the mixture. Churn for 15 to 20 mins.
Add the chopped nuts and mix gently.
Transfer to a freezer safe bowl. Cover and freeze until set or for 6 to 8 hours.
Scoop and serve pista ice cream. Garnish with your favorite toppings.
How to make pistachio ice cream recipe
1. For this recipe we need a base vanilla ice cream which can be made with or without a icecream maker. I have made this using a kitchen aid icecream attachment. To make one without the Icecream maker, follow this Vanilla Ice cream recipe which i shared earlier and follow from step 9.
2. Chop pistas finely. You can also use a nut chopper. I have used half cup (heaped) pistas for this recipe, which went very well for our taste. You can reduce 1 to 2 tbsp if you do not like them much. Freeze your icecream bowl for at least 20 to 24 hours. Also chill milk and cream.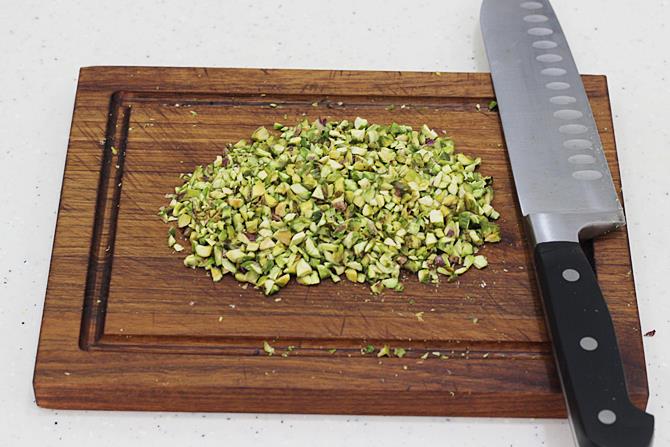 3. Add sugar to a bowl. I used 3/4 cup organic turbinado sugar, so my icecream turned a bit pale. You can also reduce 2 tbsp.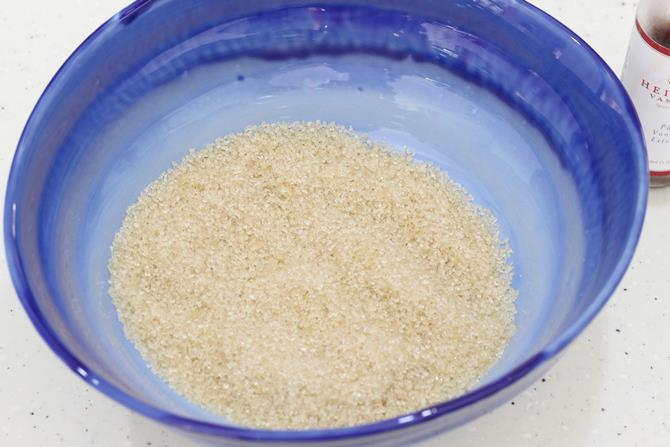 4. Add 1 cup milk and 1.5 tsp vanilla extract.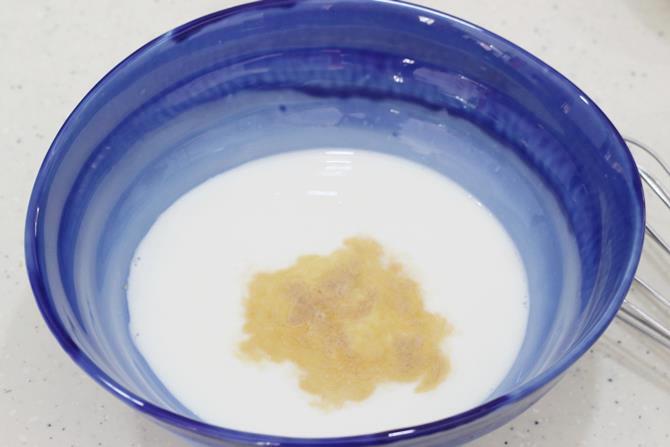 5. Whisk them very well until the sugar dissolves completely.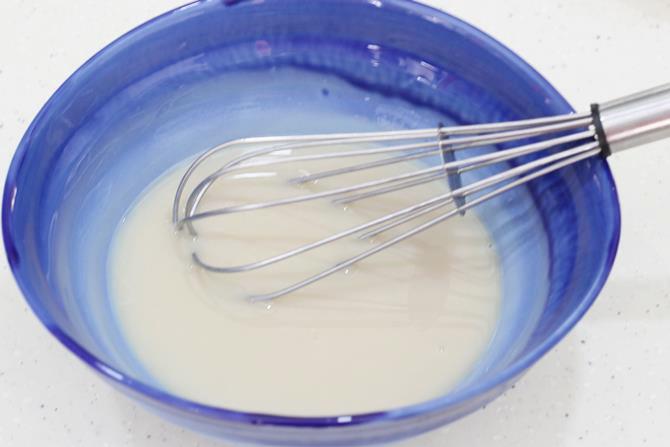 6. Add 2 cups cream and whisk well. What you see is just one cup, I added one more while churning since i forgot to add now. If you do not like to use raw milk and cream, then heat them up until they turn warm. Cool and chill them for few hours.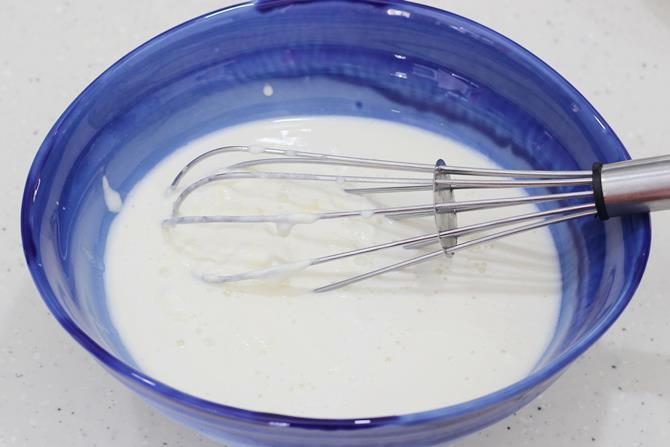 7. Fix your bowl and start the machine. Pour the mixture.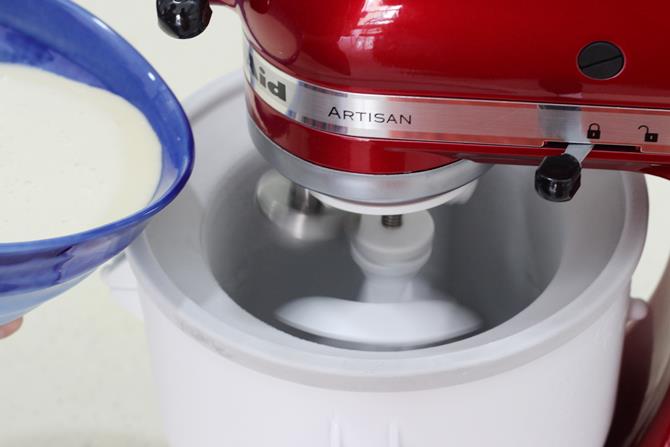 8. Churn for 15 to 20 mins. You will see this soft set ice cream.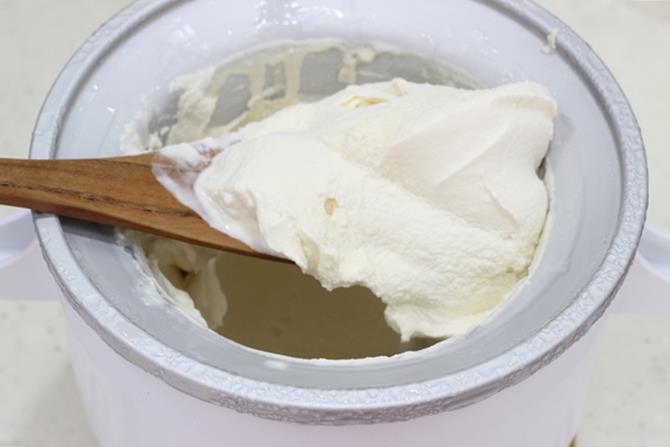 9. Add in the pistachios and gently mix. If you have made one without a Ice cream maker, then just follow from this step.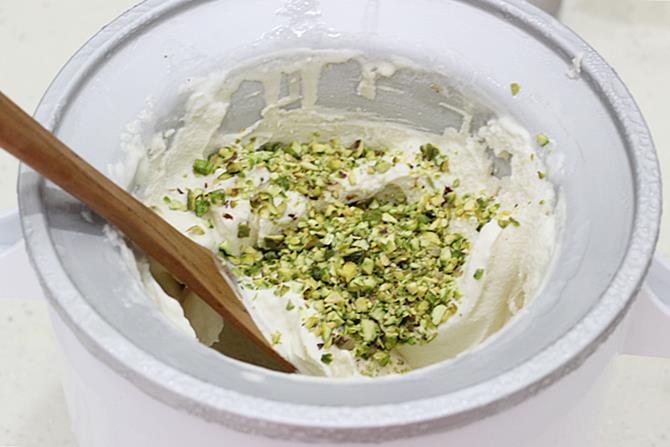 10. Transfer this to a freezer safe bowl and freeze for at least 6 to 8 hours.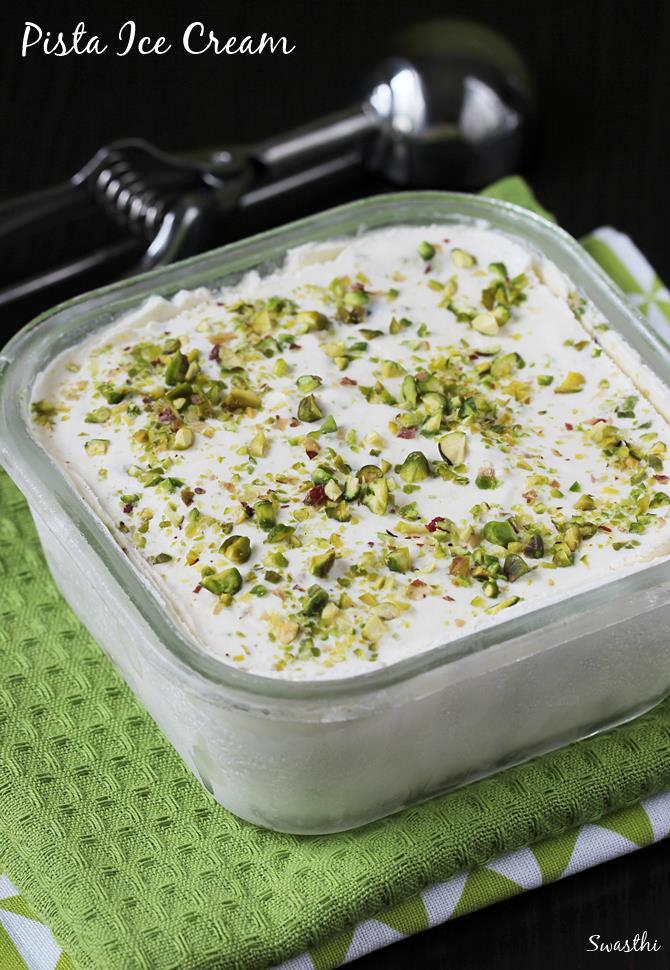 11. I was left with a bit more which i transfered to tiny stainless steel cups and put a stick. Covered with foil and allowed them to set. Just before serving, immerse the cups in a bowl filled with water. Gently remove them. You can also use a knife to loosen the Popsicle.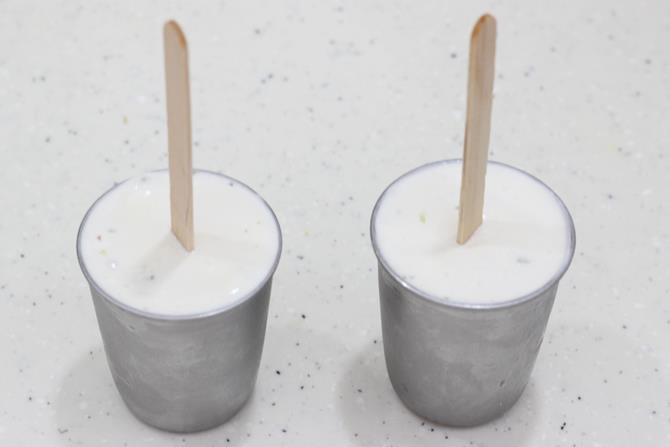 Scoop and serve pista ice cream with your favorite garnishing.