Pulao recipes – a collection of 21 easy pulao recipes. Pulao is a rice dish that originated from Persians and has extended to Asian & middle eastern cuisines. It is known by many names pilaf, pilau, pulav and so on. This simple dish makes its appearance most commonly as a part of a regular meal, even during celebrations, parties and festive meals. A good pulav is mildly aromatic and simple, made with minimum ingredients that one would have in a Indian kitchen.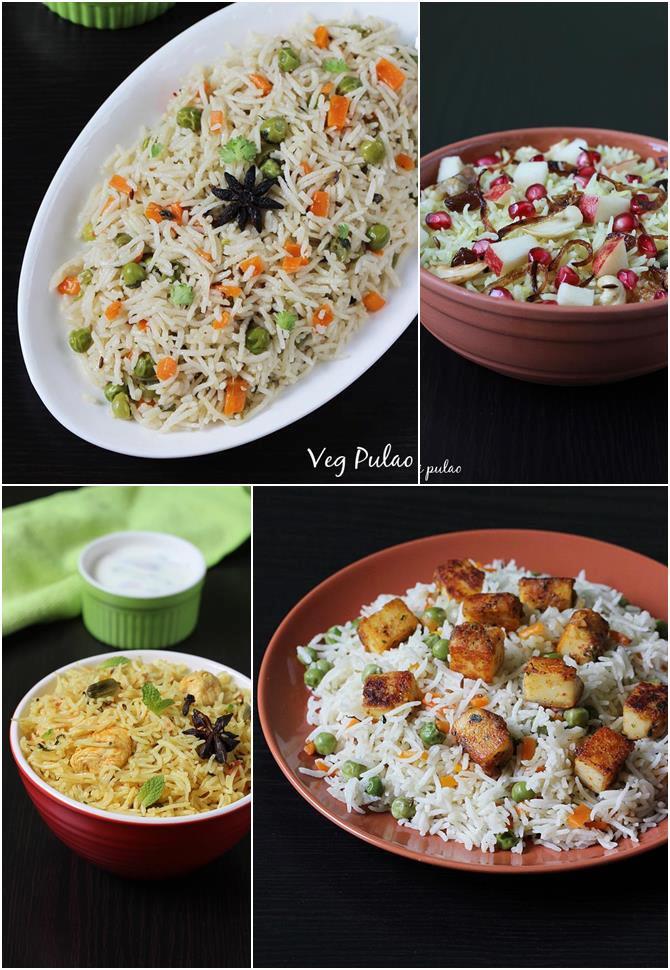 Though adapted from the Persian Cuisine, pulao has been tweaked in so many ways to suit one's life style, taste and more based on the regional cuisines. So the way this dish is made differs from region to region.

Originally, to make pulav, Persians used a variety of fragrant rice to add a mild magical fragrance to the dish. Other ingredients used were spices, herbs, vegetables, meat, lentils, broth (yakhni). One variation was to soak the rice, then par boil and drain to remove the starch. Cook it further in the broth that is seasoned with spices. Another variation is to layer the rice over other ingredients and steam to perfection. The second method similar to biryani but made with lesser ingredients and is lighter in taste.

In Indian cuisine, vegetarian pulao is more popular and commonly made than the non-veg pulav, as meat is not eaten regularly or daily. We get to see a variety of vegetarian pulao recipes like paneer pulav, vegetable pulav, dal pulav or coriander pulav. There are also few varieties of vegetarian pulav like coconut milk pulao, pudina pulao which are exclusively prepared to serve with a non-veg gravy side dish. Will share some such recipes soon. For now I have this collection of veg and non veg pulao recipes that are quick to make. They can be served with a simple raita and can be made quickly without much effort even for a crowd. You can check the collection of raita recipes here.

Collection of 21 pulao recipes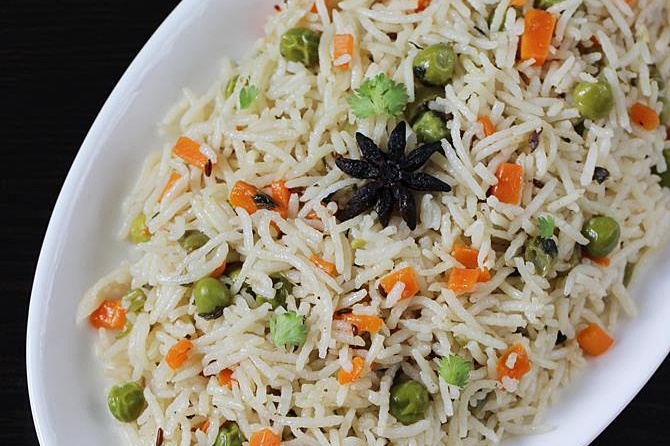 Simple veg pulao in pot or cooker : This is one of the most made in my home for the lunch box.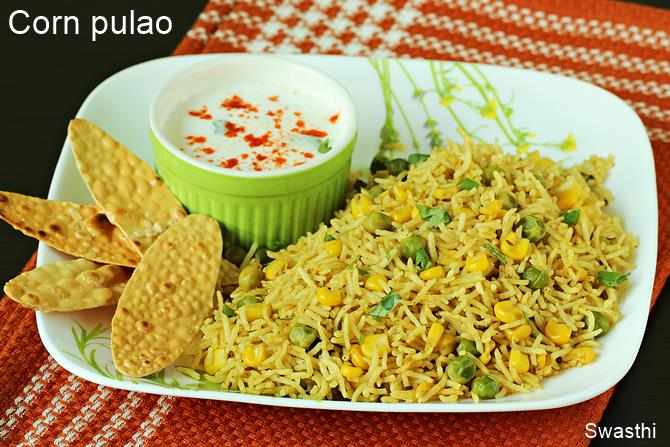 Sweet corn pulao : One pot rice recipe using sweet corn, spices and rice. This is a kids' friendly recipe and goes very well in school and office lunch box too.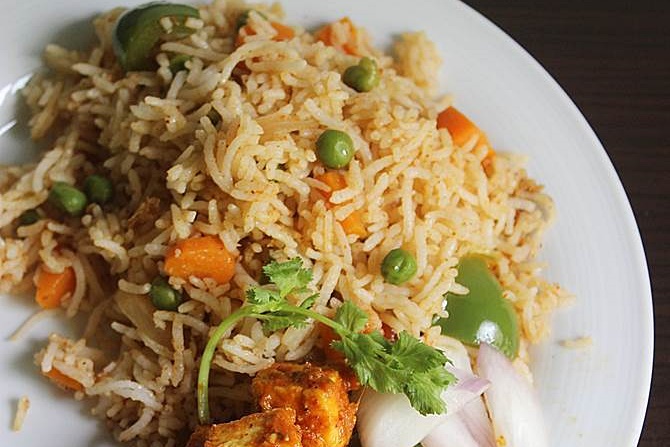 Tawa pulao (mumbai style) : As the name indicates it is made on tawa, a popular street style rice dish made with mixed veggies.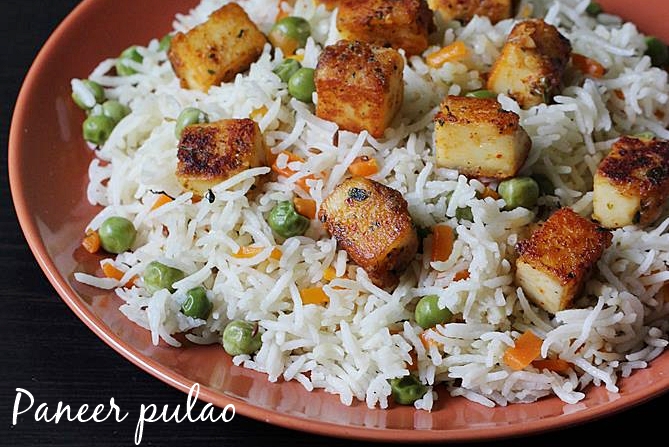 Paneer rice pulav : A kids' special dish with spiced and crisp sauteed paneer chunks. This goes very well in school box or kids' parties.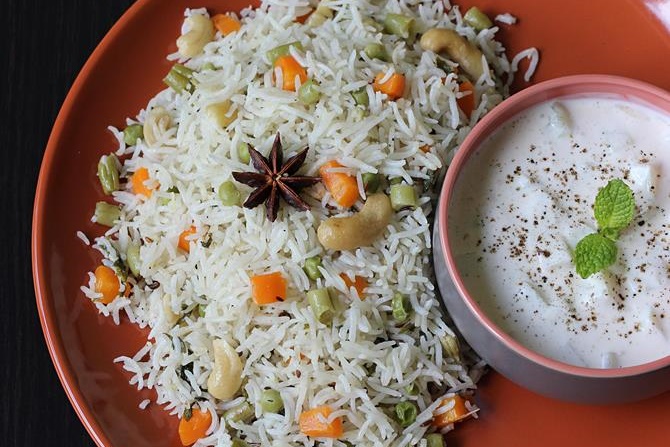 Vegetable pulav with coconut milk : Another quick recipe made in south Indian style.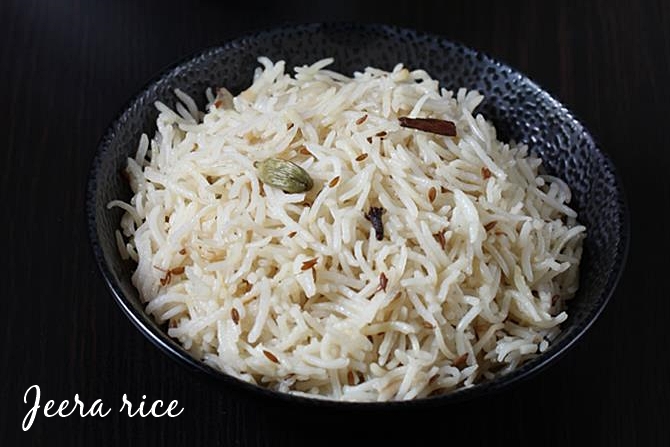 Jeera pulao – Jeera rice : There are 2 recipes included in this post. One – A simple one pot dish made with cumin. Second – A restaurant style recipe. Both can be served with any dal varieties or veg and non-veg gravy side dishes.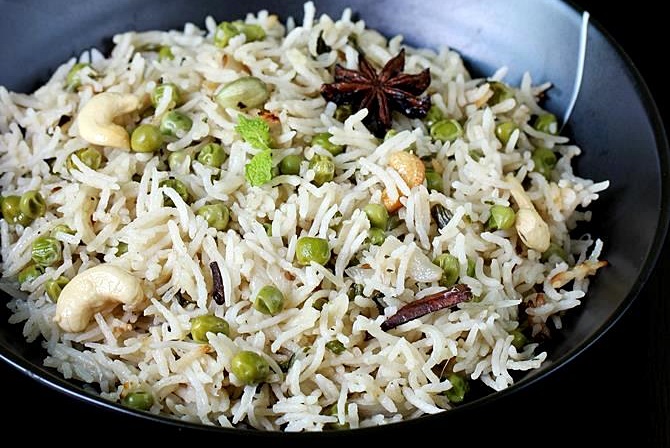 Green Peas or matar pulao : This is a very good addition to a party menu or when one has guest home as it needs no chopping of any veggies. To make this fresh or frozen matar can be used.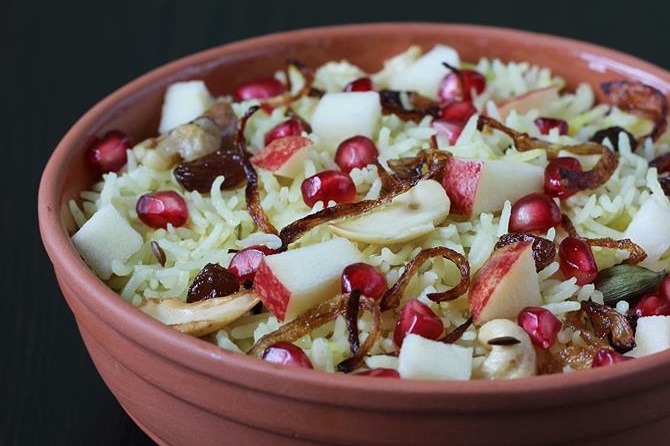 Kashmiri pulav. A one pot restaurant style rice pilaf made rich with dry fruits and fresh fruits.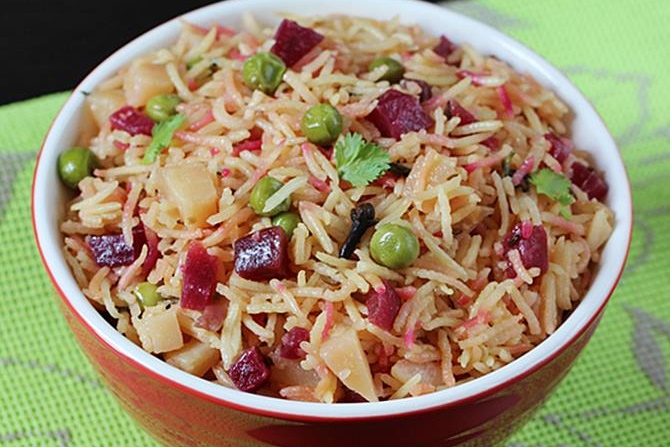 Beetroot pulao. Healthy one pot dish apt to make for lunch box.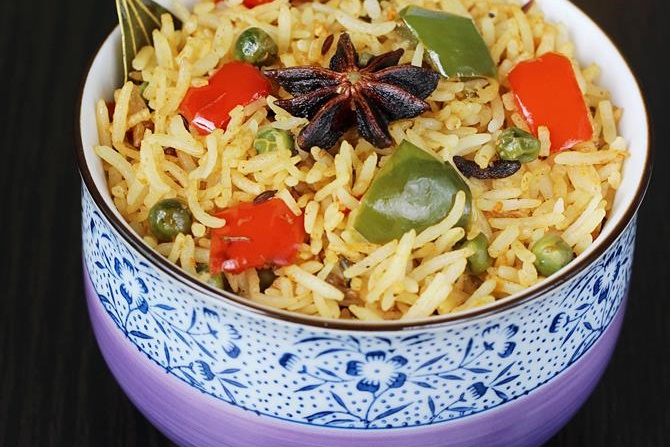 Capsicum pulav : Spicy capsicum rice made on tawa.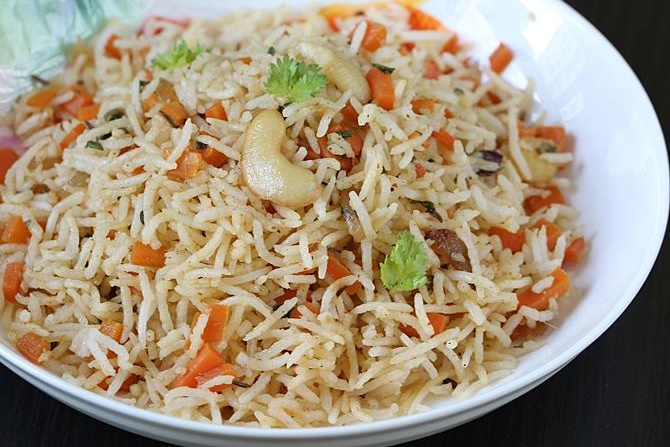 Carrot rice pulav : A kids' favorite at home for the school or a quick dinner.
Chana dal pulav : If you are looking for ideas to perk up the nutrition in your regular pulav, then this recipe guides you.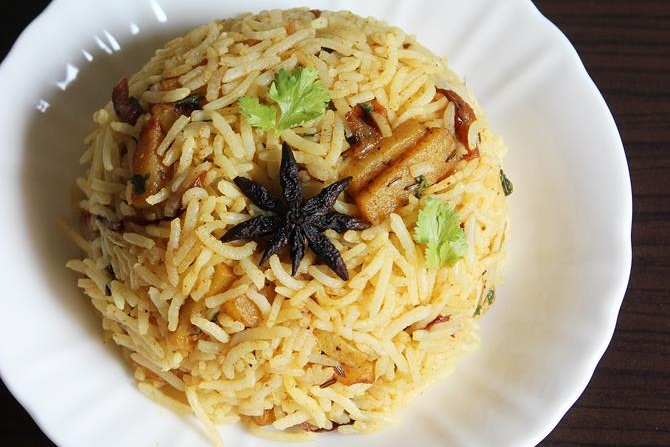 Potato Pulav : Aromatic and delicious potato rice.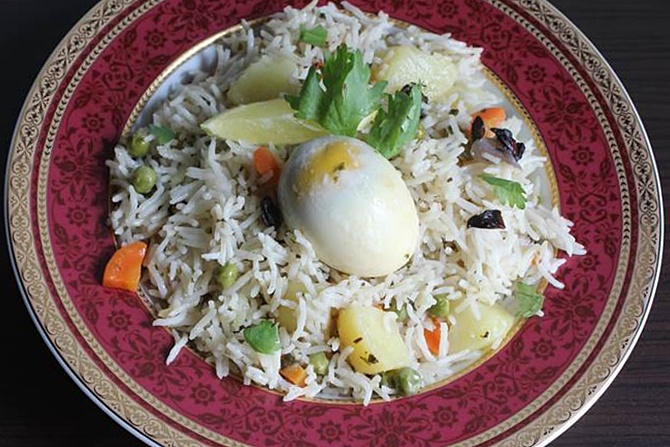 Egg rice pulav. One pot protein rich egg rice for a quick fix meal.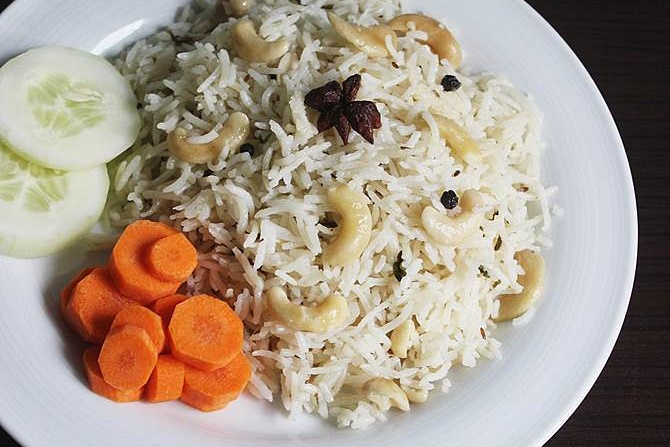 Cashew pulao : Often made in our family for weddings and celebrations to accompany kurma.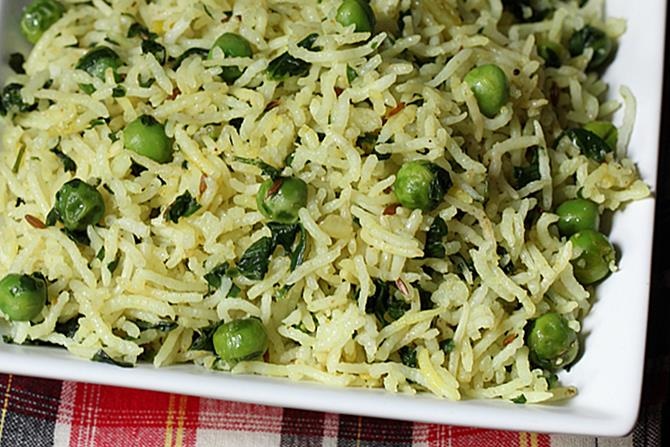 Tawa methi pulao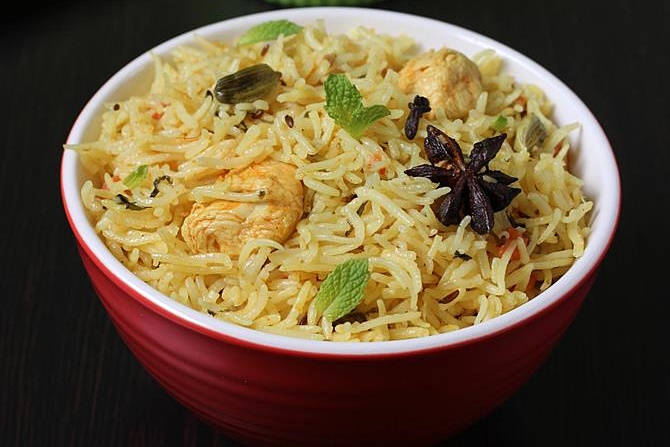 Chicken pulav recipe : Simple one pot delicious chicken rice made with very few ingredients, a beginners recipe.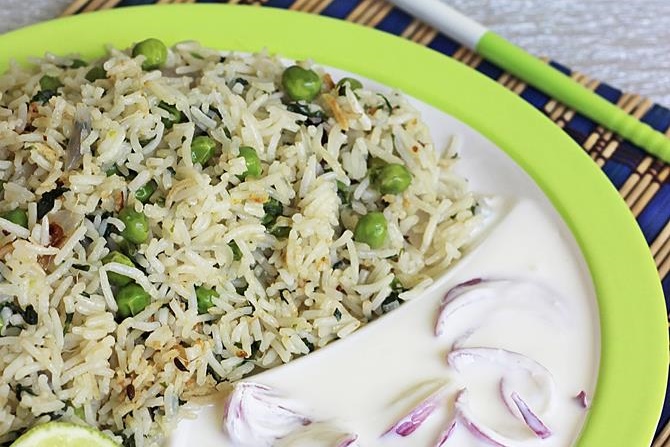 Methi matar pulav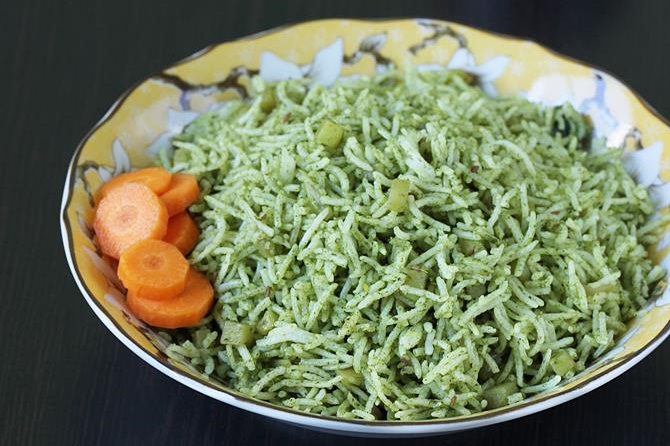 Palak Pulao : Simple spinach rice, can be made anytime even with precooked rice.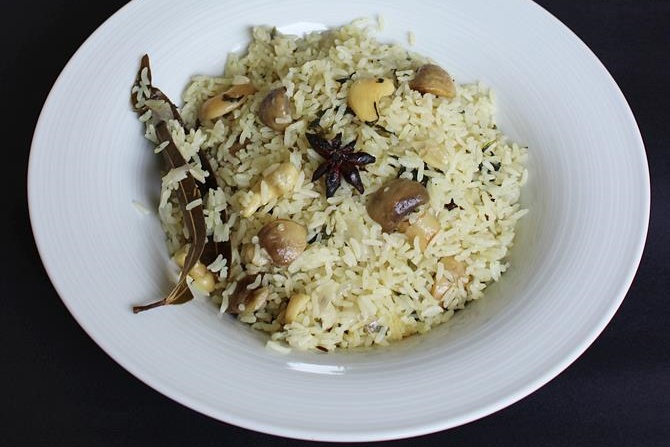 Mushroom pulao : Simple one pot mushroom ice recipe made in a unique style.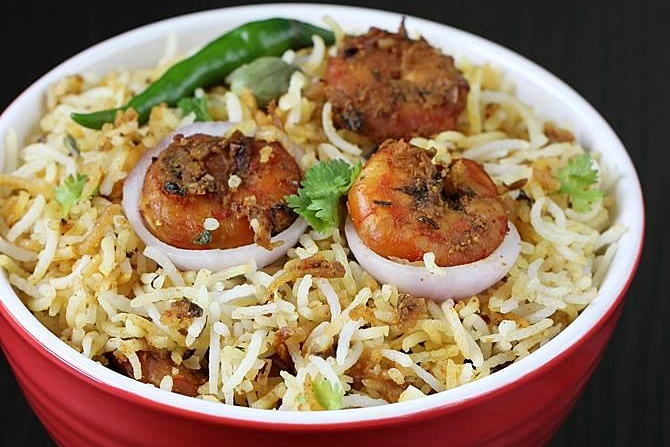 Prawn pulav recipe : A quick spicy and delcious prawn or shrimp rice made on tawa.