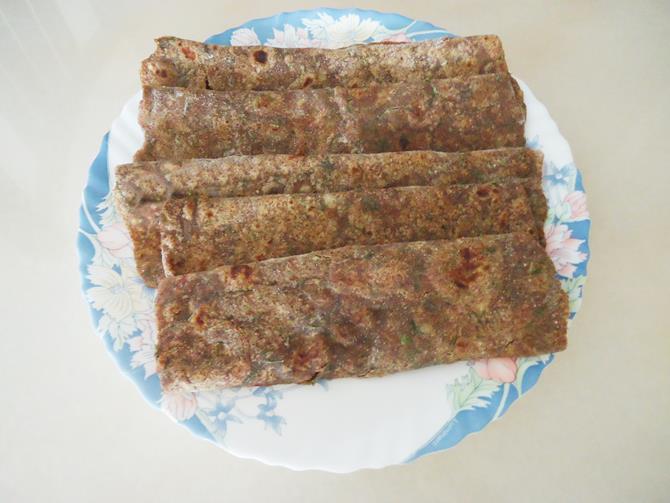 soft ragi roti – I have grown up eating ragi and Jowar in various forms, since these are the staple foods in our region. We were encouraged to eat these ragi roti and jowar roti as they keep the body fit. Rice was limited for dinner as it is lighter on the stomach. It is quite tricky to make soft ragi roti.
 
I have already shared a ragi roti recipe here that is one of the variety made at home for lunch. The recipe shared here is more suitable to those who don't like ragi due to its color or taste.
 
This recipe yields soft ragi roti and kids will like it and will not even know that ragi is included in it, except that they look darker in color. Aloo (potato) is the secret ingredient that can make your ragi roti soft.
 
To add flavour and nutrition, we add methi or dill leaves called as sabasigge soppu to these roti. if you do not wish you can just skip using that. Most people do not like these leaves as they have a strong aroma. But they favor in good digestion, provides relief from insomnia, hiccups, dysentery, menstrual disorders, respiratory disorders etc.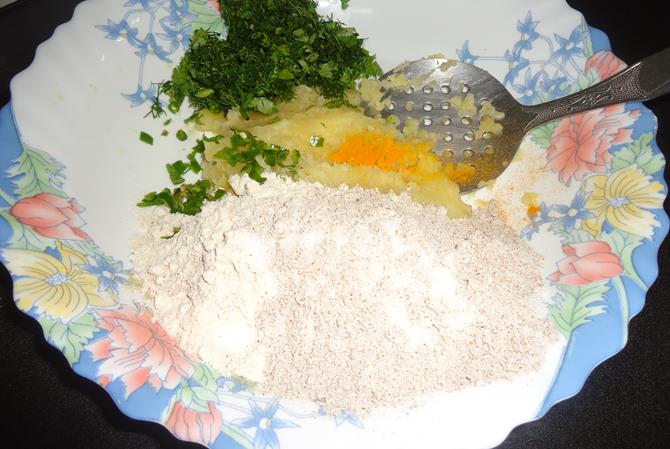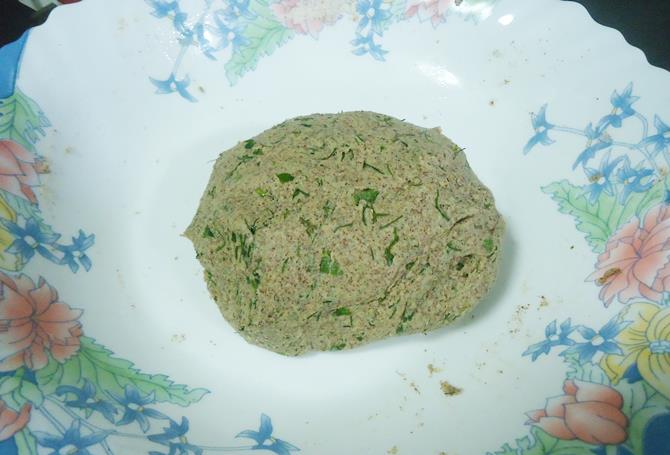 soft ragi roti recipe | aloo ragi paratha recipe | ragi recipes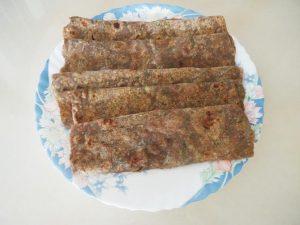 Ingredients (240 ml cup used)
Fistful methi leaves or dill leaves chopped
1 medium potato boiled, mashed
½ cup ragi flour
½ cup wheat flour
Salt to taste
1 green chili chopped
Pinch of turmeric
½ tbsp. oil
How to make the recipe
Mix all the ingredients expect oil with enough water to make a soft dough.
Set aside for 20 mins.
Divide the dough into equal sized balls.
Flour the rolling area and roll the balls to thin layers (not very thin).
Heat a tawa and toast them.
Stack them one above the other to keep them soft and moist.
Serve soft ragi roti with chutney or curry.