Rava vada recipe with video – Karnataka style Instant vada made with semolina. These vadas turn out crisp from outside and soft from inside. Rava vada are not so common on the Hotel or restaurant menus, but can be found in some udupi restauarnts served as rave vada. These crisp fried snack are really quick to make any time and are best served with some chutney.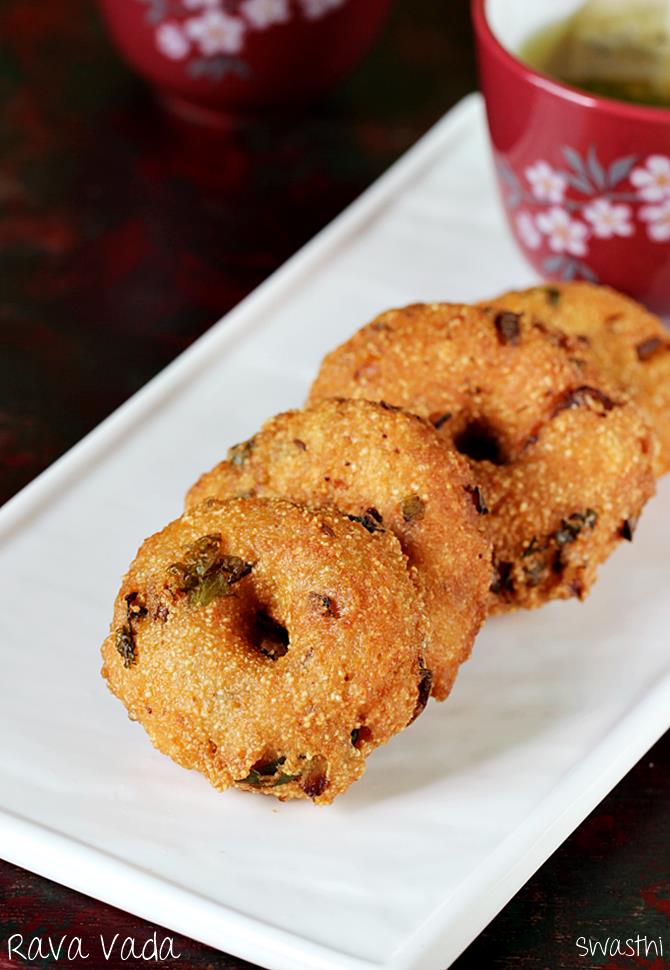 To make rava vada we don't need to grind or blend any ingredients. Basic ingredients like yogurt/curd, onions, curry leaves, chilies, coriander leaves, cumin and ginger are used to make the batter.
Here are some of the tips to prevent rava vada from turning hard.
1. Do not skip soda & yogurt.
2. The key to making these rava vadas crisp and not hard lies in making the batter correctly. The batter has to be thick and should be able to spread easily. It means it must have enough moisture in it.
3. Do not make them too thick they have to be thin enough to prevent turning hard.
For more vada recipes, you can check
Sabudana vada
Medu vada
Masala vada
Cabbage vada
Dal vada
Rava vada recipe below
Rava vada recipe | How to make instant rava vada recipe | Suji vada recipe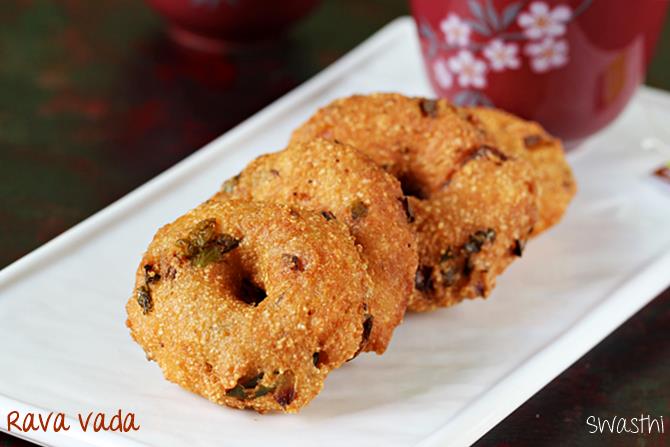 Rava vada are a deep fried snack made of semolina, yogurt , onions and other basic ingredients.
Ingredients (240 ml cup used)
1 cup rava / semolina
½ cup yogurt/ curd
2 tbsp water.
¼ cup finely chopped onions
¾ tsp ginger grated
Few coriander leaves finely chopped
Few curry leaves finely chopped
2 green chilies
½ tsp cumin / jeera
¼ tsp soda
How to make the recipe
Preparation
Soak rava in yogurt and water for 10 minutes. The dough must bind well if it is dry you can sprinkle some water.
Chop onions, chilies, curry and coriander leaves. Grate ginger.
Add soda, onions, chilies, leaves, cumin, salt and ginger to the soaked rava and make a dough. The dough must bind well and must be sticky and easily spreadable. If it is dry you can sprinkle some water. If the dough is too stiff then they will turn hard.
Making rava vada
Heat oil in a deep fry pan.
Grease a foil or cling wrap.
Divide the dough to 12 portions and make balls.
Place them on the foil. Flatten and make a whole in the center.
When the oil is just hot enough, Grease your fingers, transfer the vada to your fingers and gently shake off the fingers. It will drop in the oil.
Fry until golden on a medium high flame by stirring often.
Drain them on a kitchen tissue.
Fry them in batches until all of them are fried.
Serve rava vada with chutney.
Video of rava vada recipe
How to make rava vada or suji vada recipe
1. Below are the ingredients needed to make the recipe. Rava, Curd or yogurt, green chilies, onions, grated ginger, chopped curry leaves and coriander leaves, hing, jeera,salt and soda.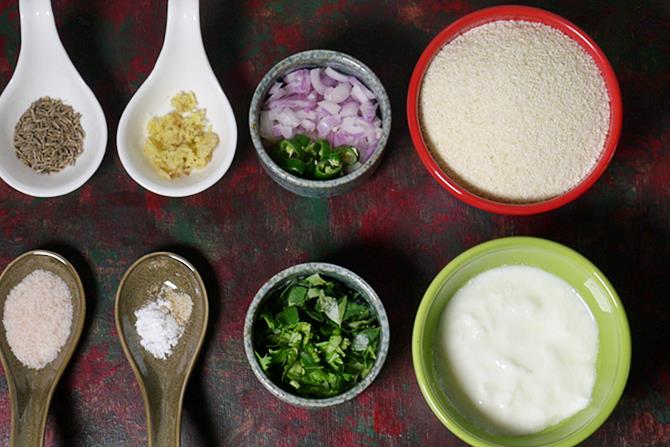 2. Add 1 cup rava/ suji and half cup yogurt to a mixing bowl.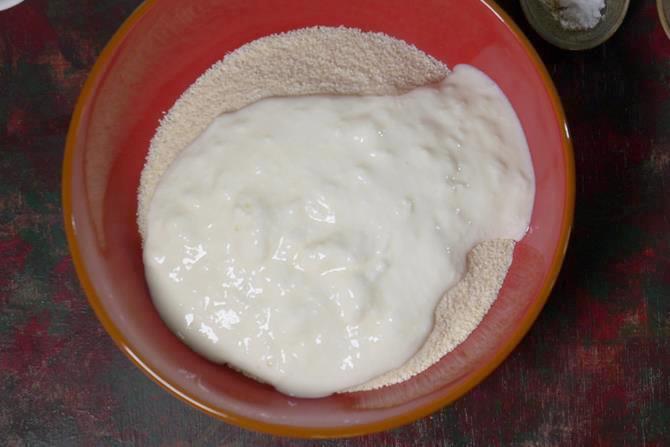 3. Add 2 tbsp water. Do not add more.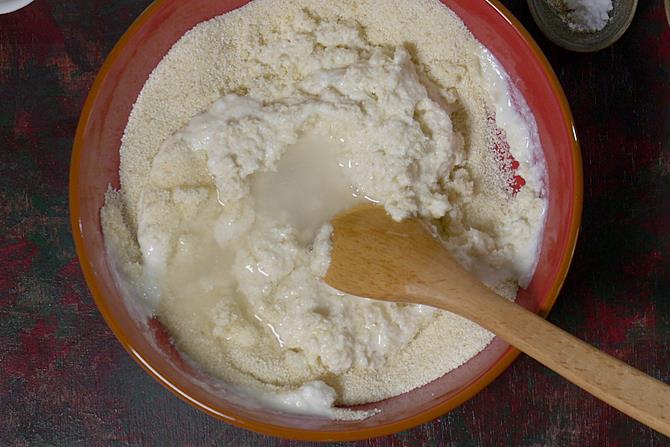 4. Mix it well. The mixture must not be soggy. Allow to soak for 10 to 15 mins. While the suji rests, chop the onions, green chilies, curry & coriander leaves. The dough must be moist, if it is dry sprinkle some water.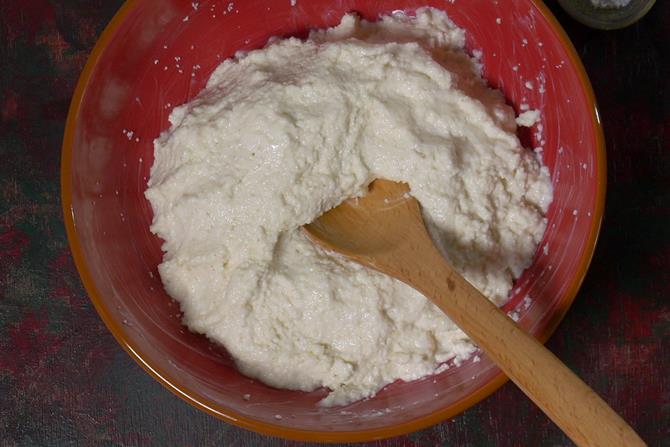 5. Add soda, salt, ginger, cumin and hing.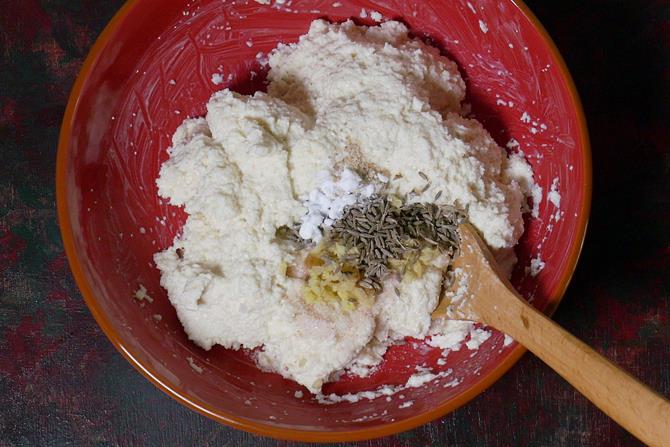 6. Add onions, green chilies and curry leaves.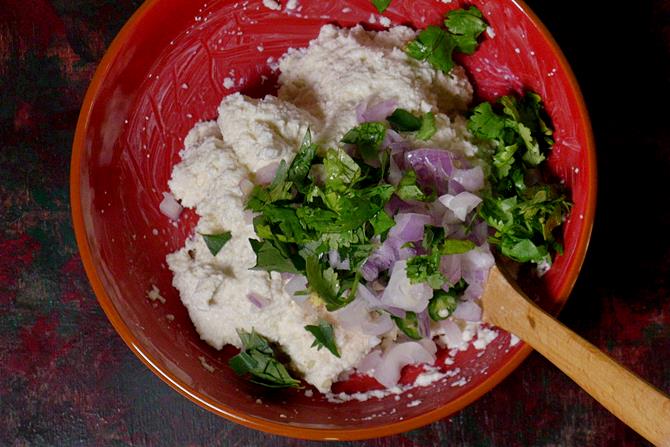 7. Mix up everything. The dough must be thick, sticky and well binded at this stage otherwise it will not hold shape. It should have enough moisture else they will turn hard.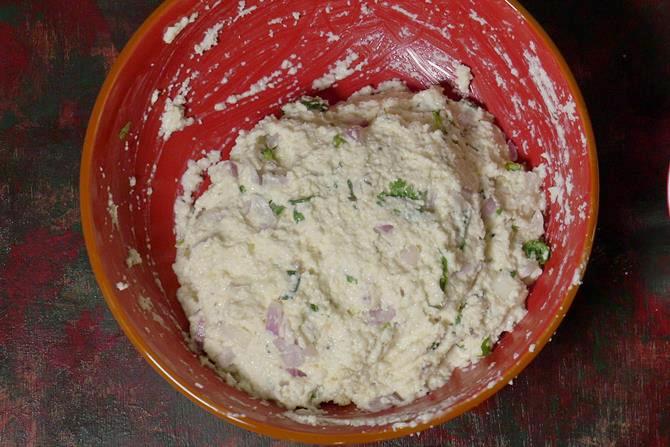 8. Add oil to a hot pan and begin to heat it for deep frying on a medium flame.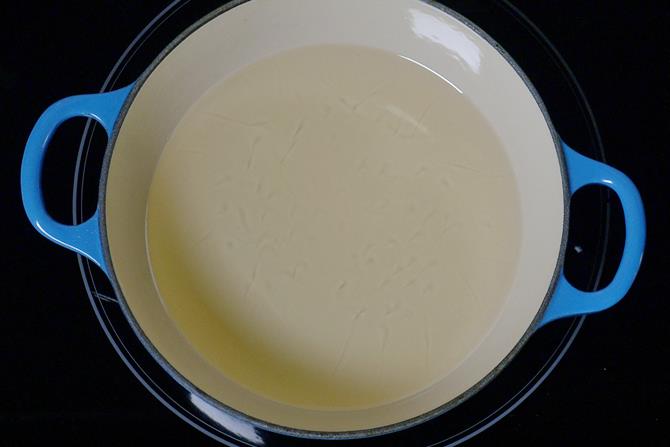 9. Grease a foil or cling wrap. You can also use damp cloth or banana leaf. Divide the dough into 10 to 12 parts and place them on the foil. Grease your fingers and flatten them. Make a whole in the center. Do not make them too thick.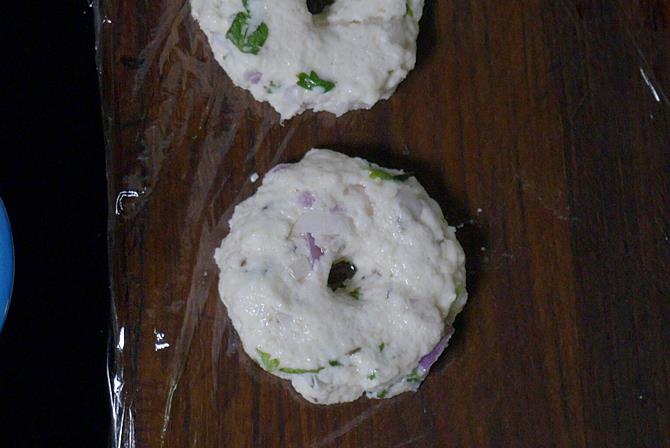 10. When the oil turns hot enough (medium), transfer the vada to your greased fingers.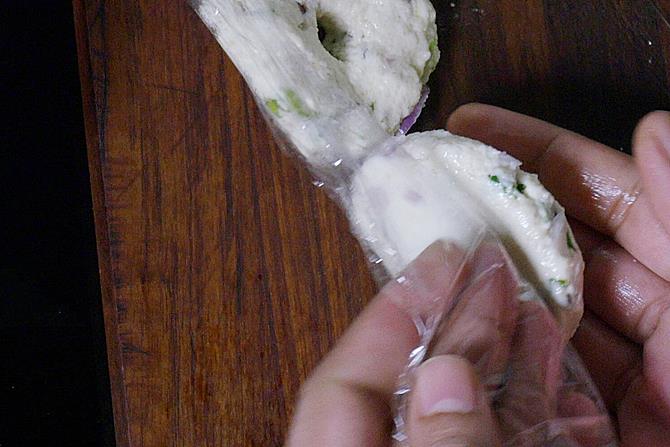 11. Drop the vada by shaking off your fingers gently. Repeat dropping one after the other to the hot oil.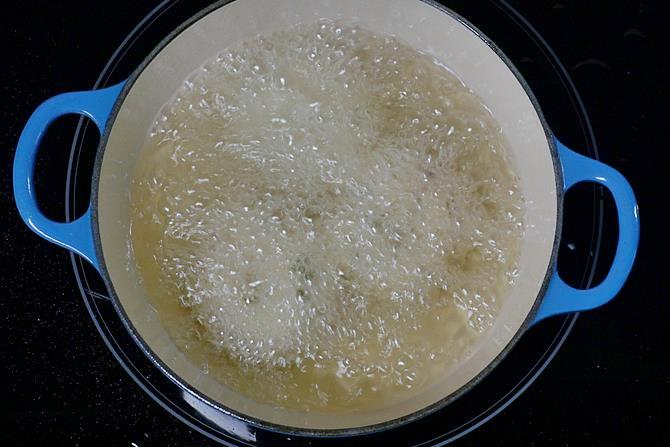 12. Keep stirring until golden and fry well on a medium high flame until golden. Do not fry them in low heat, they will turn hard. A very high flame will also not cook them well.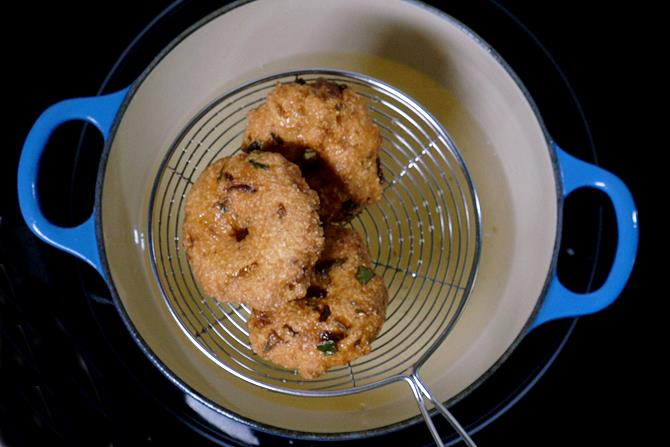 Serve crispy rava vada hot or warm with a chutney.