Schezwan fried rice recipe – a veg fried rice recipe from Indo chinese cuisine and quite popular on the restaurant menus. It is mildly hot and flavored with unique blend of sauces.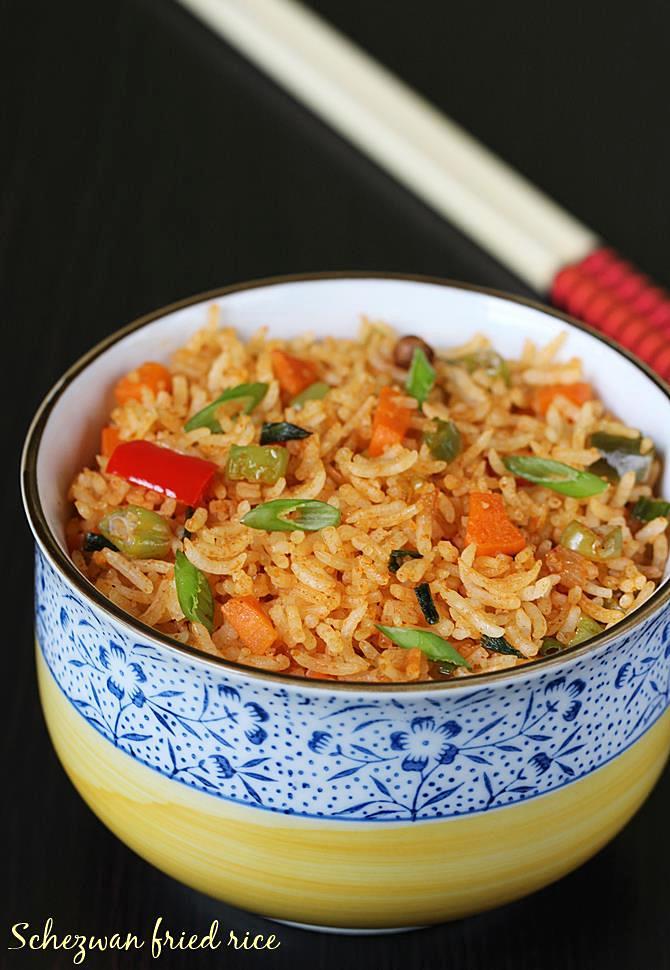 To make schezwan fried rice, sichuan or schezwan peppers are used which gives that unique citrus flavor to the dish. But in India, one can find dishes without that flavor since it is not available in many places.
You may also like this collection of 16 fried rice recipes. Some of the similar recipes I have posted earlier are simple veg fried rice, simple schezwan egg fried rice, hot & spicy schezwan chicken fried rice
Schezwan fried rice recipe below
Schezwan fried rice recipe | How to make schezwan fried rice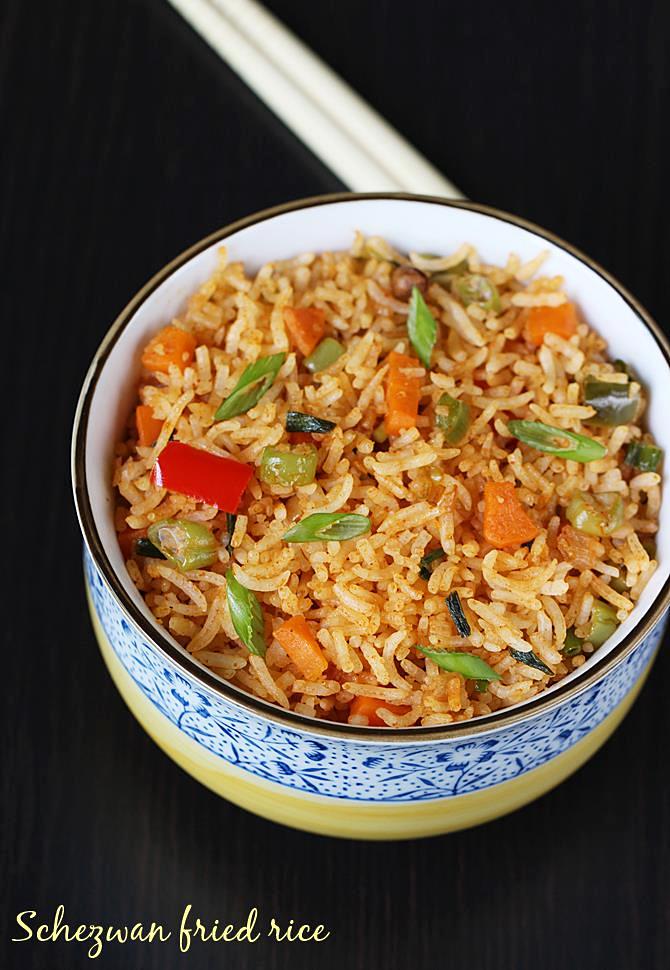 Schezwan fried rice recipe is found usually on the restaurant menus and is made of the spicy and hot sauce. This recipe is to make a similar one easily at home.
Ingredients (240 ml cup used)
1 to 1.5 tbsp. soya sauce
½ to ¾ tbsp vinegar
½ tbsp sugar
salt as needed
oil as needed
8 to 10 schezwan pepper corn.
1 medium onion chopped finely
¾ tbsp red chili powder or red chili paste
1 tbsp ginger
1 tbsp garlic
¾ cup chopped carrots
¾ cup chopped beans
¾ cup chopped capsicum
¼ cup spring onions
1.5 cups uncooked rice
How to make the recipe
Cool cooked rice completely. Make the red chili paste ready either by soaking the red chilies and blending them or by use red chili powder to make a fine paste with water.
Add to a hot pan and fry ginger garlic till they smell good.
Add onions and fry until golden. Pour vinegar, soya sauce, salt, sugar, red chili paste. Add pepper corns. Cook until the sauce thickens. Add little water and cook further to bring out the flavors. When the sauce thickens set aside.
Fry veggies until cooked, add sauce, rice and spring onions.
Mix and Stir fry for 2 minutes.
Serve schezwan fried rice hot or warm with any Indo chinese side.
How to make schezwan fried rice recipe
1. Wash soak and cook rice till al dente, grainy and not mushy. Set aside to cool it.
2. Add 1.5 tsps good quality kashmiri or byadgi red chili powder to a small bowl, add 2 to 3 drops of oil and then 3 tsp water. Stir and make a fine paste. You can also use deseeded red chilies to make this paste. Soak about 8 to 10 red chilies in little warm water for 15 minutes and then make a fine paste in a blender jar along with the water. I like to use red chili powder just to skip the lengthy process of soaking and blending. I suggest using good quality chilli powder to make the paste.
3. Fry ginger and garlic in hot oil until it turns aromatic.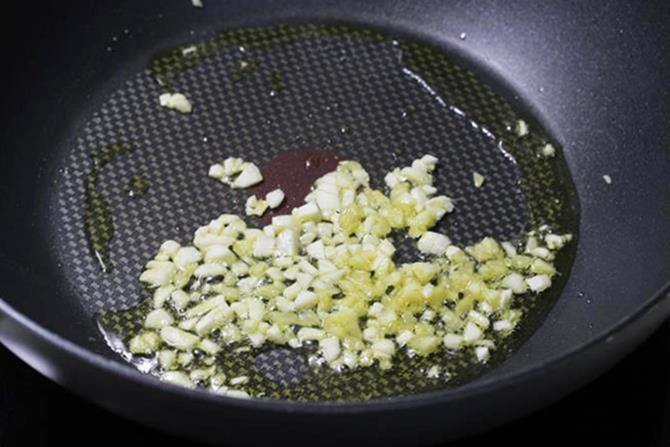 4. Add finely chopped onions.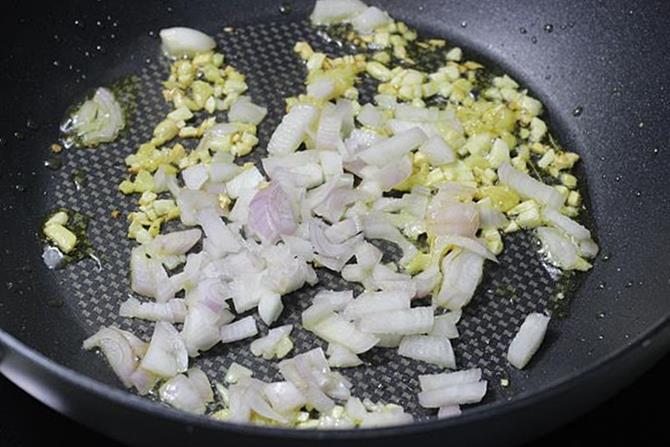 5. Fry until the onions turn golden.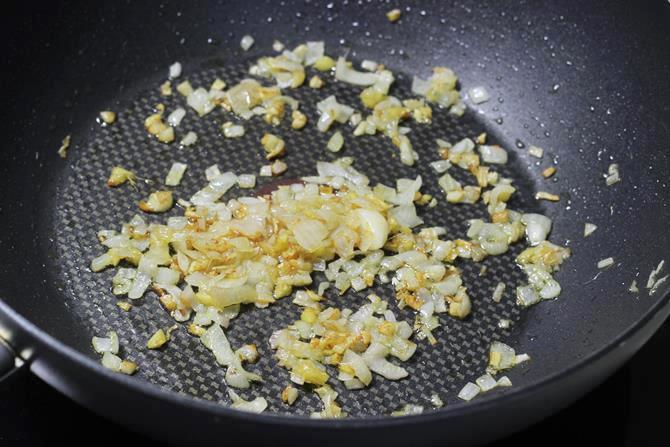 6. Add Soya sauce, red chilli paste, sugar and salt.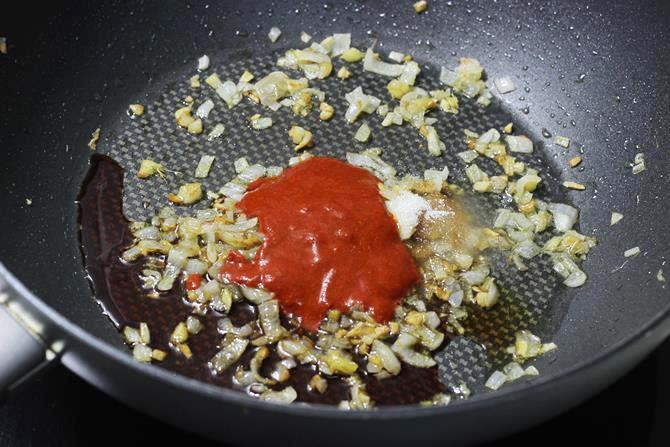 7. Add crushed sichuan pepper. If you do not have replace with black pepper.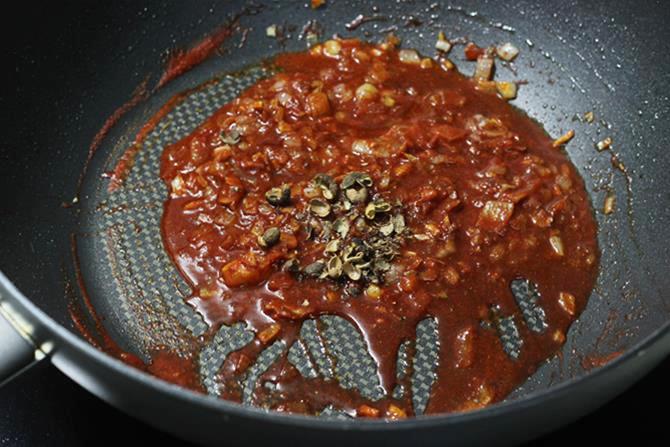 8. Saute till it thickens.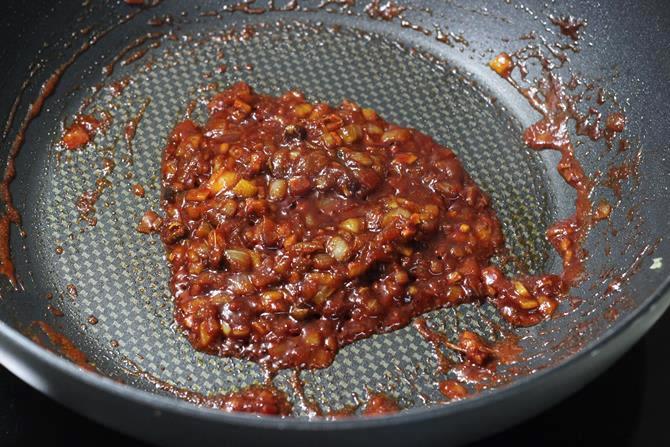 9. Add water and stir. Cooking further brings out the flavor of onions and pepper.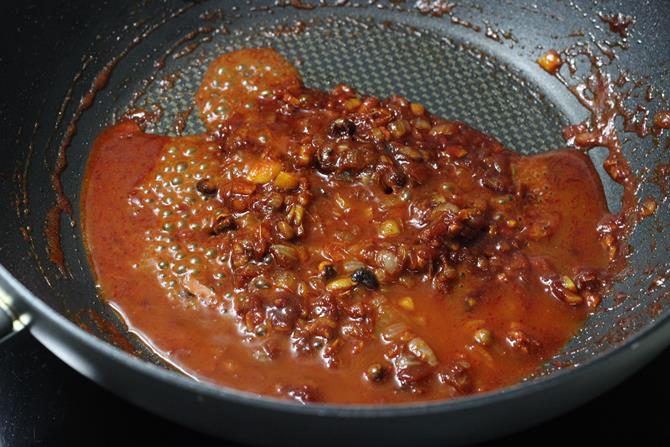 10. Cook until it thickens. Set the sauce aside.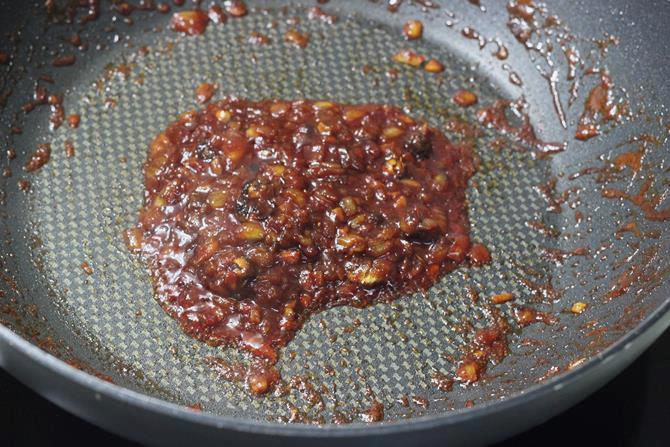 11. To the same pan, add the chopped veggies except green spring onions and capsicum. Fry until they are half cooked.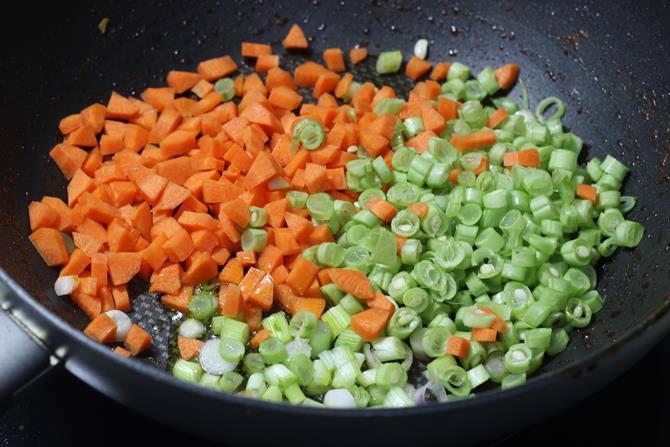 12. Add capsicum. Stir and fry until they are half done but not soft.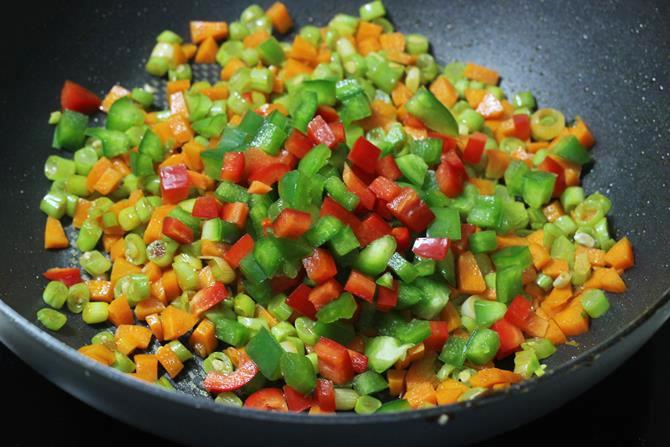 13. Add spring onion greens and the sauce we set aside.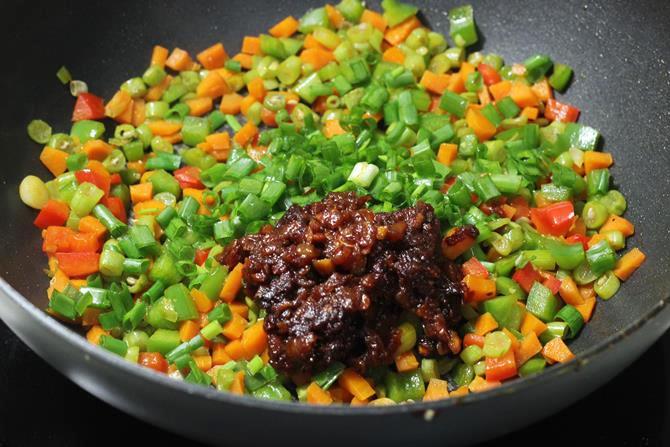 14. Add rice and a bit of olive oil and salt. We have already added salt before, so use only as needed.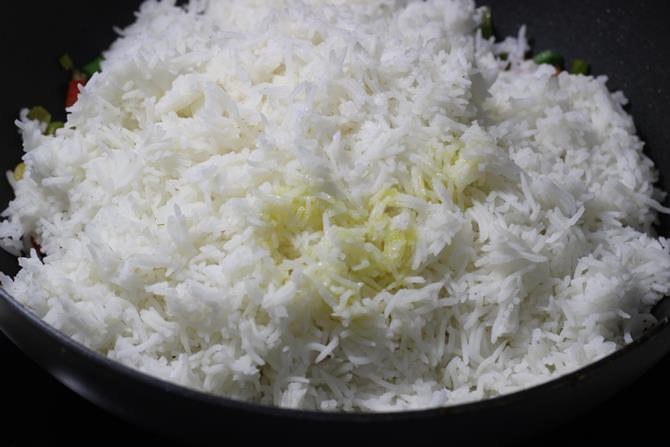 15. Stir and fry for 2 to 3 minutes. If making for later use or for packing in lunch box, I suggest just to mix and not fry longer.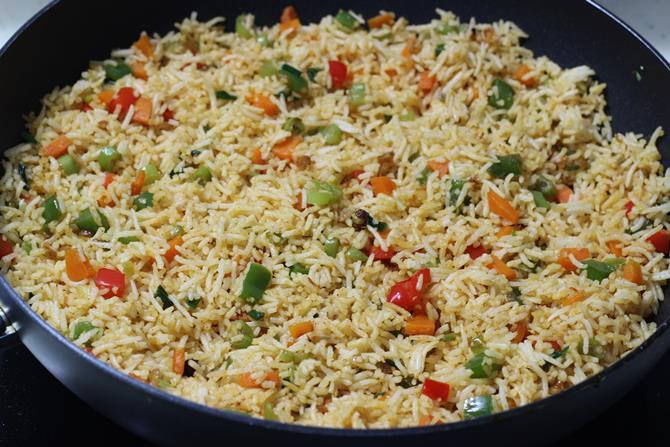 Serve hot & spicy schezwan fried rice with any Indo chinese side dish.